This spotlight is on Alex Kosciuszek's winning B6 he drove at the the Second Annual JConcepts Turf Nationals held at R/C Madness in Enfield, CT.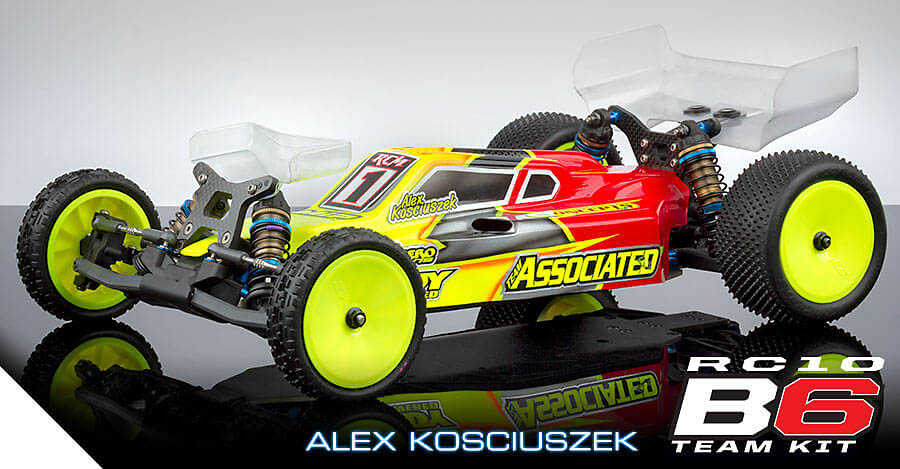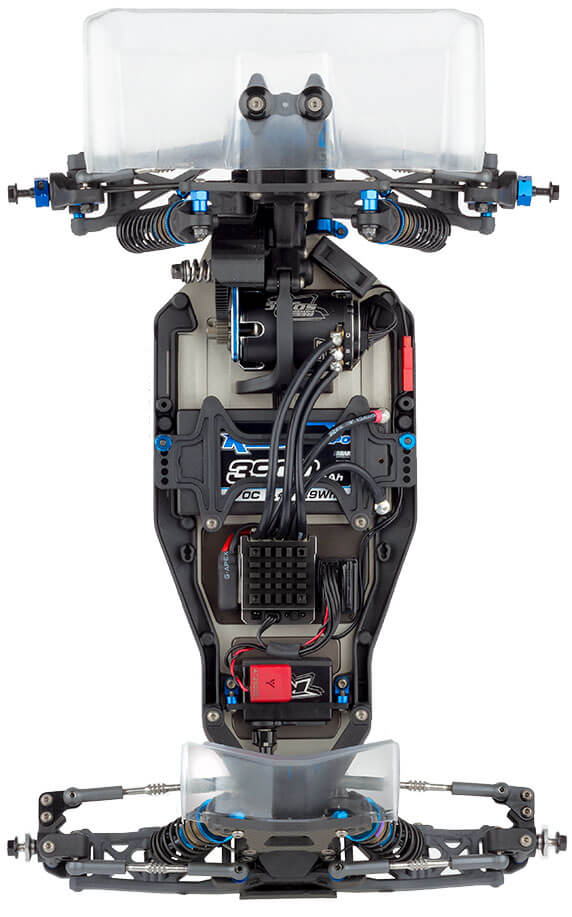 Front End
#91674 Hard Gullwing Front Arms were used to get the car to have maximum stability while cornering, along with #91668 FT Aluminum Steering Bellcrank and #91669 FT Aluminum Steering Rack to get the need steering for high-bite surfaces like AstroTurf®. #91735 FT Front Anti-roll Bar (gray) was used to keep the front end balanced and let the driver be able to send it harder into corners without the fear of traction rolling. Alex used JConcepts® #2566T Titanium front axles to add some sturdiness and bling to the front end, which also gave him the option to go to a 4.0 mm front hex. For the shocks, #91576 Kashima Coated FOX® shock bodies along with #91616 FT Chrome Shock Shafts (V2), and #91494 FT 12mm Shock Spacers (V2) kept the oil consistent and clean while hammering down fast laps.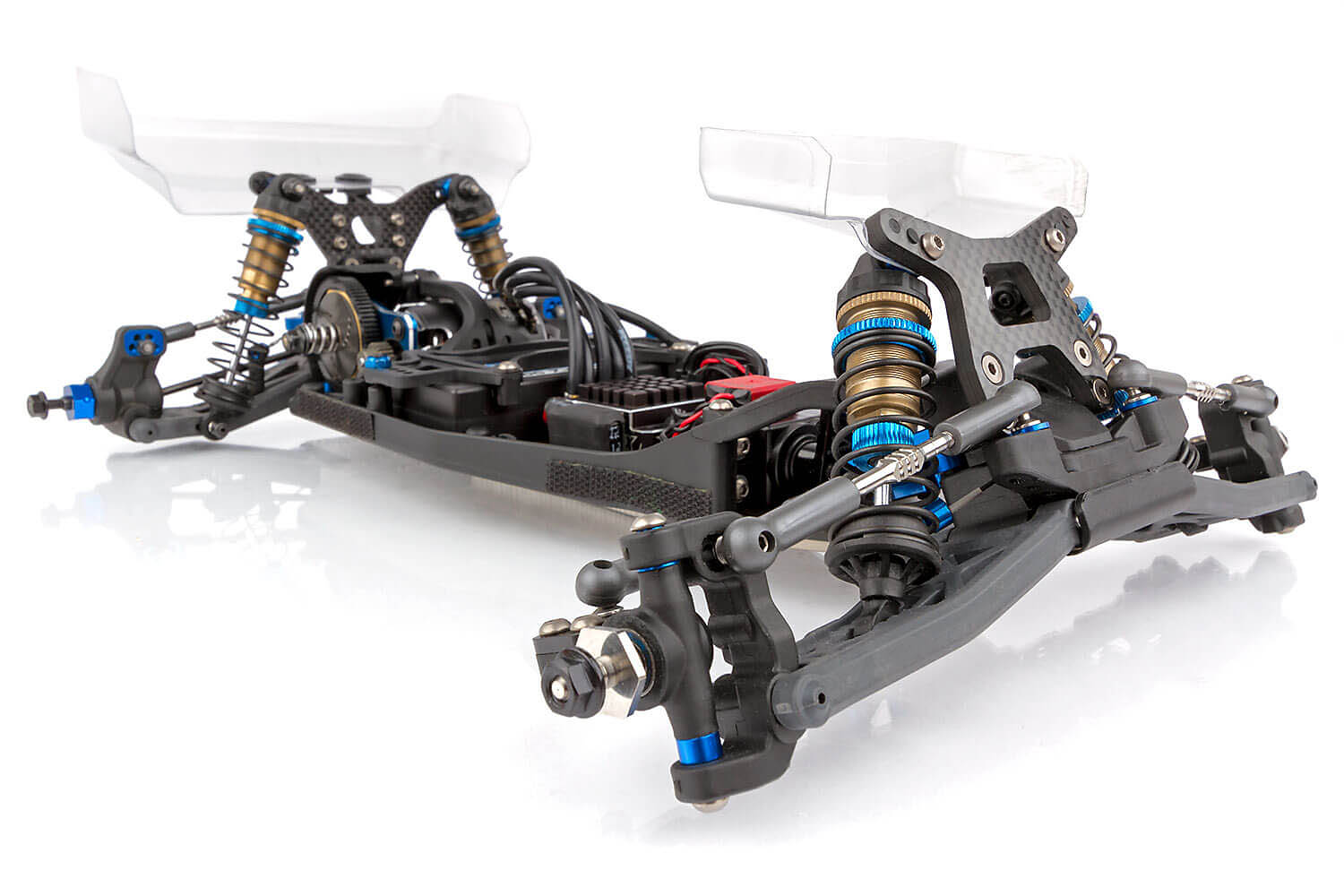 Rear End
Along with the kit's stock #91686 FT Aluminum "C" block, Alex used the #91688 FT Aluminum "D" block for full capability of changing rear toe and anti-squat. Matching the front end, #91736 FT Rear Anti-roll Bar (white) was used to apply equal force on the inner and outer tire when cornering, and reassuring that the car won't traction roll at high speeds. #91577 Kashima Coat FOX® shock bodies along with #91620 FT chrome shock shafts (V2) and #91494 FT 12mm Shock Spacers (V2) kept the "Factory" look and feel of the rear shocks.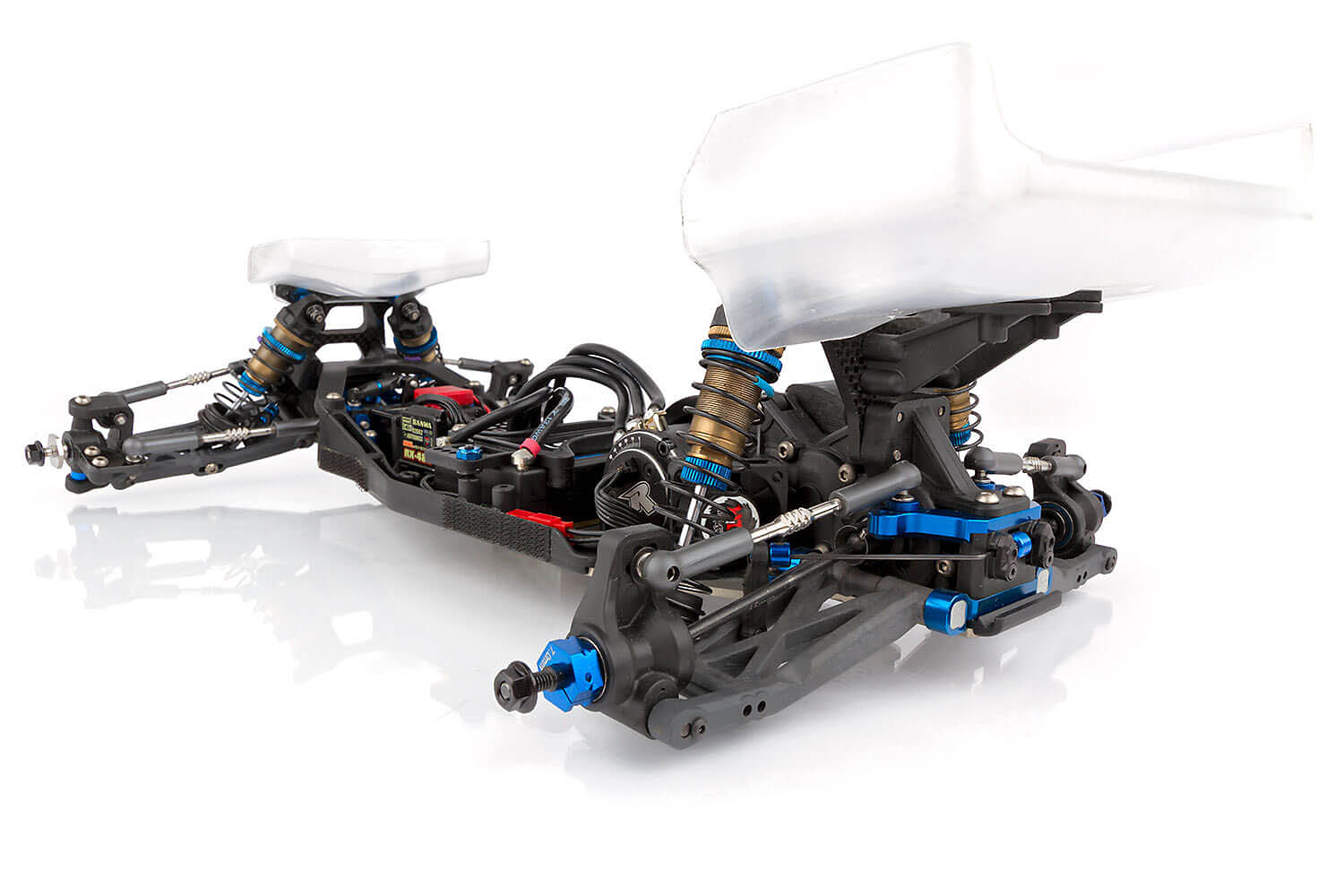 Inside Front End
JConcepts® #2580 Fin Titanium Turnbuckles add some strength and style. Alex also used #91745 FT Aluminum Chassis weight under the servo.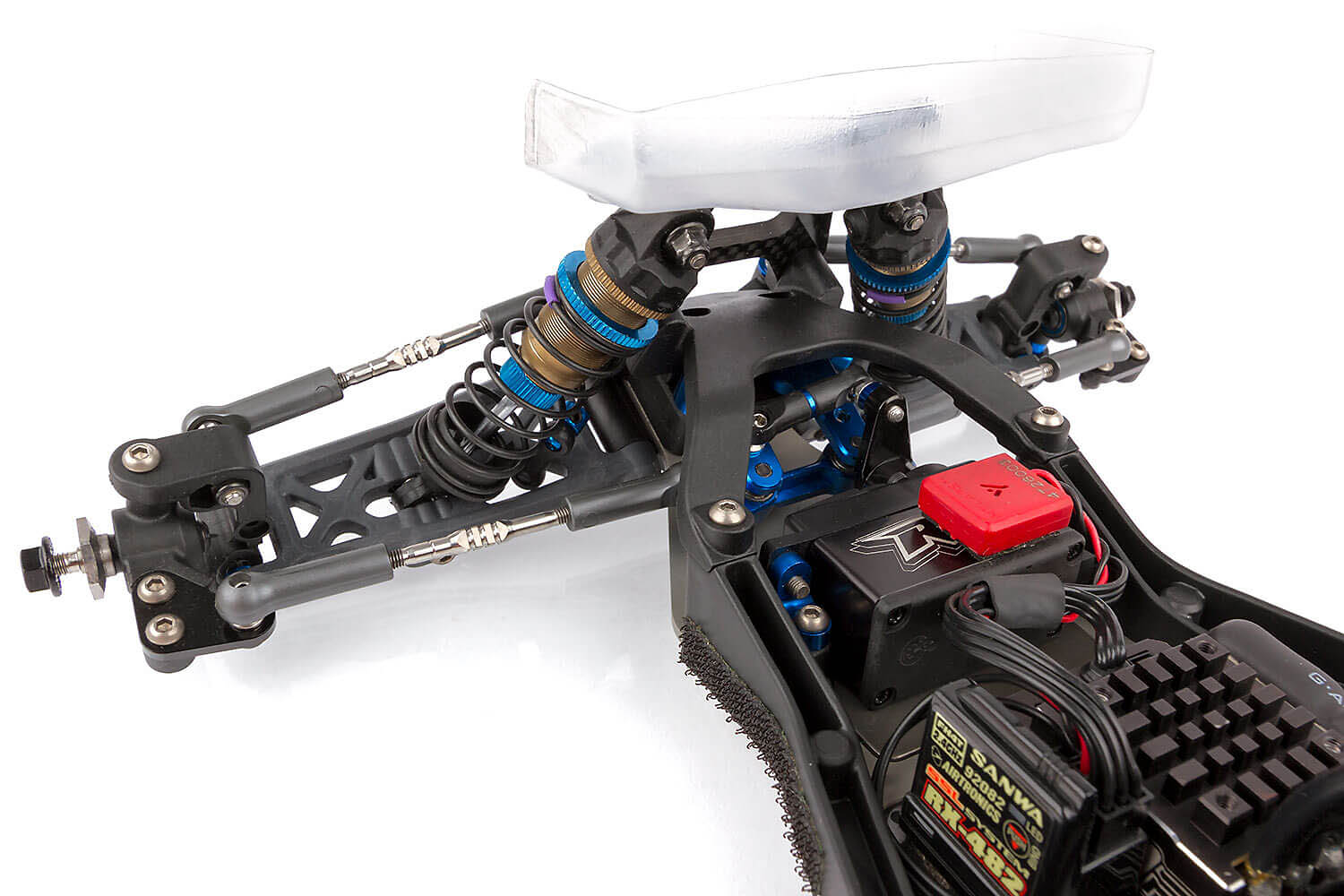 Inside Rear End
3x16 Set screws along with M3 locknuts are used for the bottom of the shock to make it easier to take them off, and a WTF Turbo fan kept the motor temps down.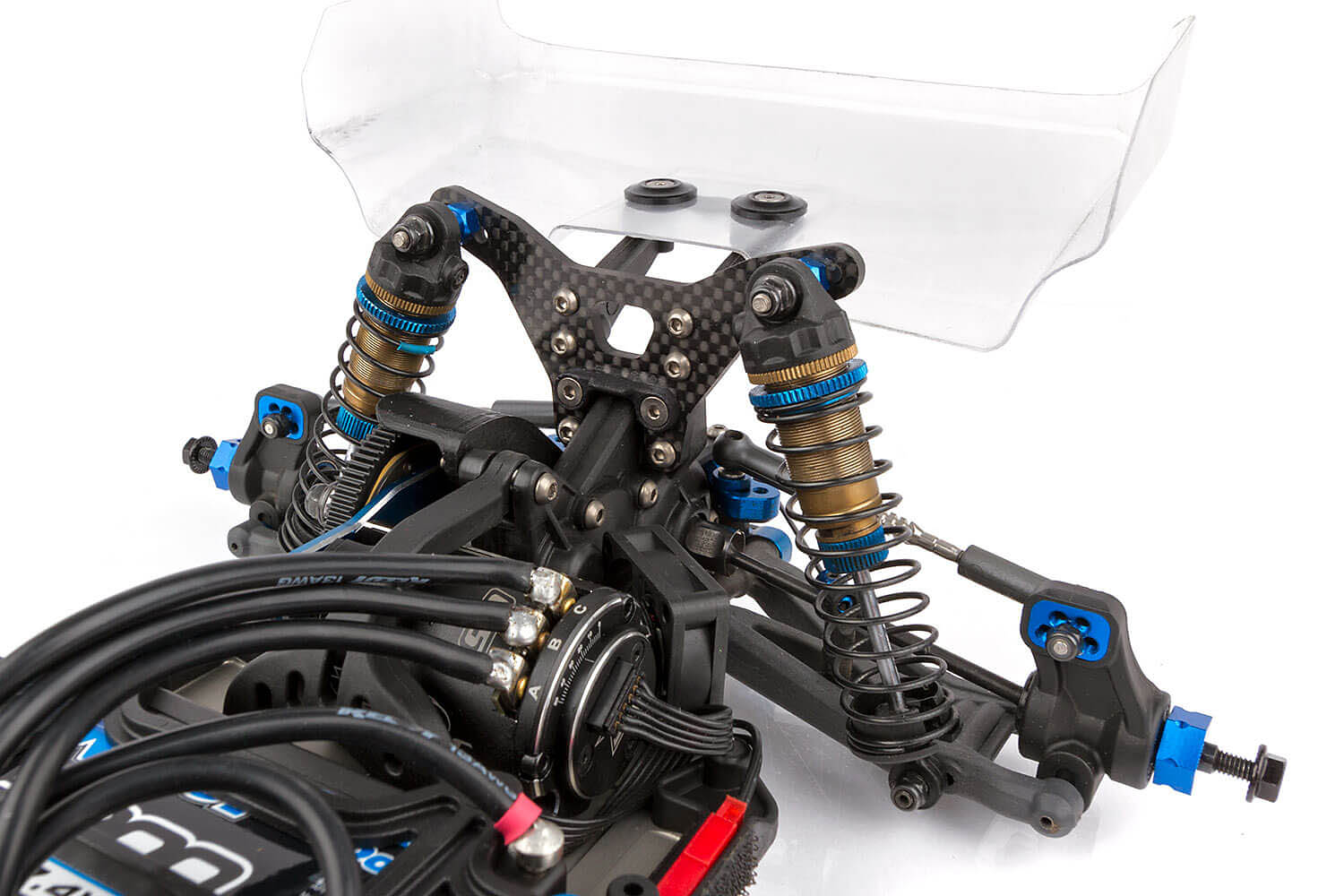 Body and Wing
The #91740 B6 Lightweight Body along with the JConcepts® #0161 Areo B6/B6D Wide Front Wing and #0169 Areo B6/B6D Rear Wing Short Chord created the downforce needed on the fast-paced turf track.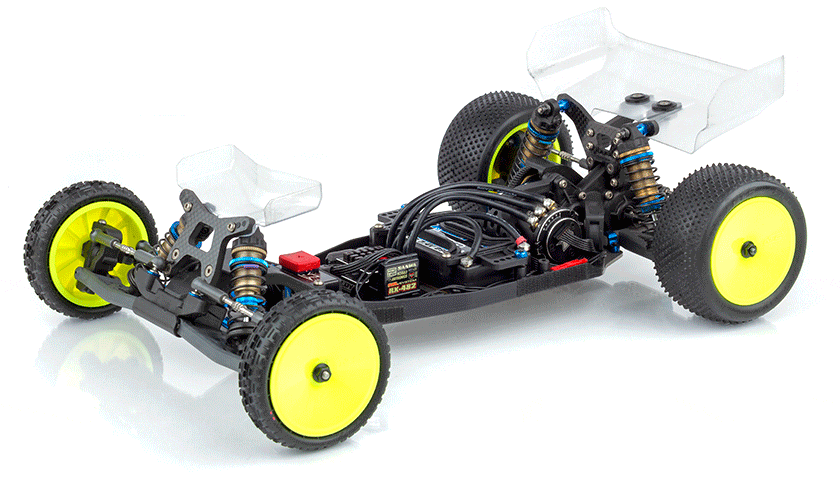 Electronics
Alex used the #27000 Reedy Blackbox 410R ESC to supply smooth power and a #262 Reedy Sonic 540-M3 6.5 Modified motor to have enough power for the long, back straight-away and gnarly front triple. For a consistent feel, along with keeping the center of gravity low, a #319 Reedy 3900mah Low-Profile shorty was used. They were charged by Reedy's #27200 1216-C2 Dual AC/DC Competition Balance Charger.