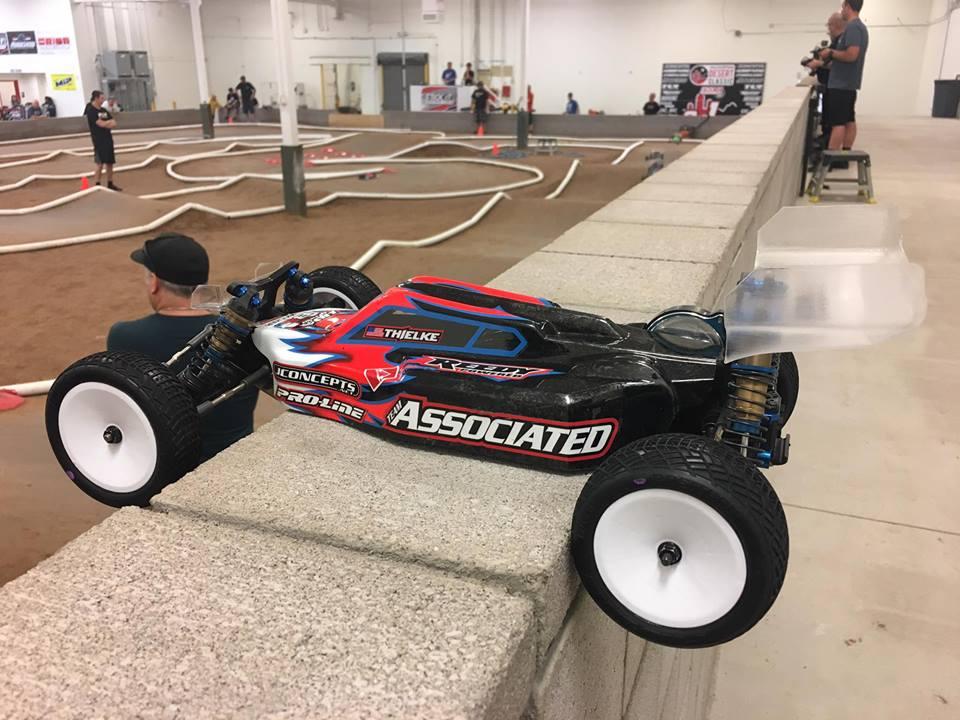 The inaugural Desert Classic was hosted by the amazing new Hobby Action facility in Chandler, Arizona. Drivers from across the United States descended on the new facility, and the event created for some excellent racing among the 286 entries. The event was condensed into two days of racing with three qualifiers Saturday, one Sunday morning, followed by triple-A mains for modified classes and single seven-minute mains for stock classes. Team Associated vehicles grabbed three victories throughout the weekend in Modified Truck, Stock Truck, and the highly contested Stock 2WD class.

In Modified Truck, Reedy Powered/Team Associated driver Dustin Evans started from fourth on the grid. He was able to work his way through the field with his T5M, and take exciting wins in both A2 (see video below) and A3 finals for the overall victory.

In the Stock Truck class, Team Associated's Ron Begeot started from first on the grid in the single seven-minute final. Ron drove a flawless race leading from tone to tone for the overall victory.

In Stock 2WD, up-and-comer Ron Devoll started the seven-minute final from first on the grid. After dropping back to third about halfway through, Ron drove his way back to the front, making an incredible last lap pass for the victory.