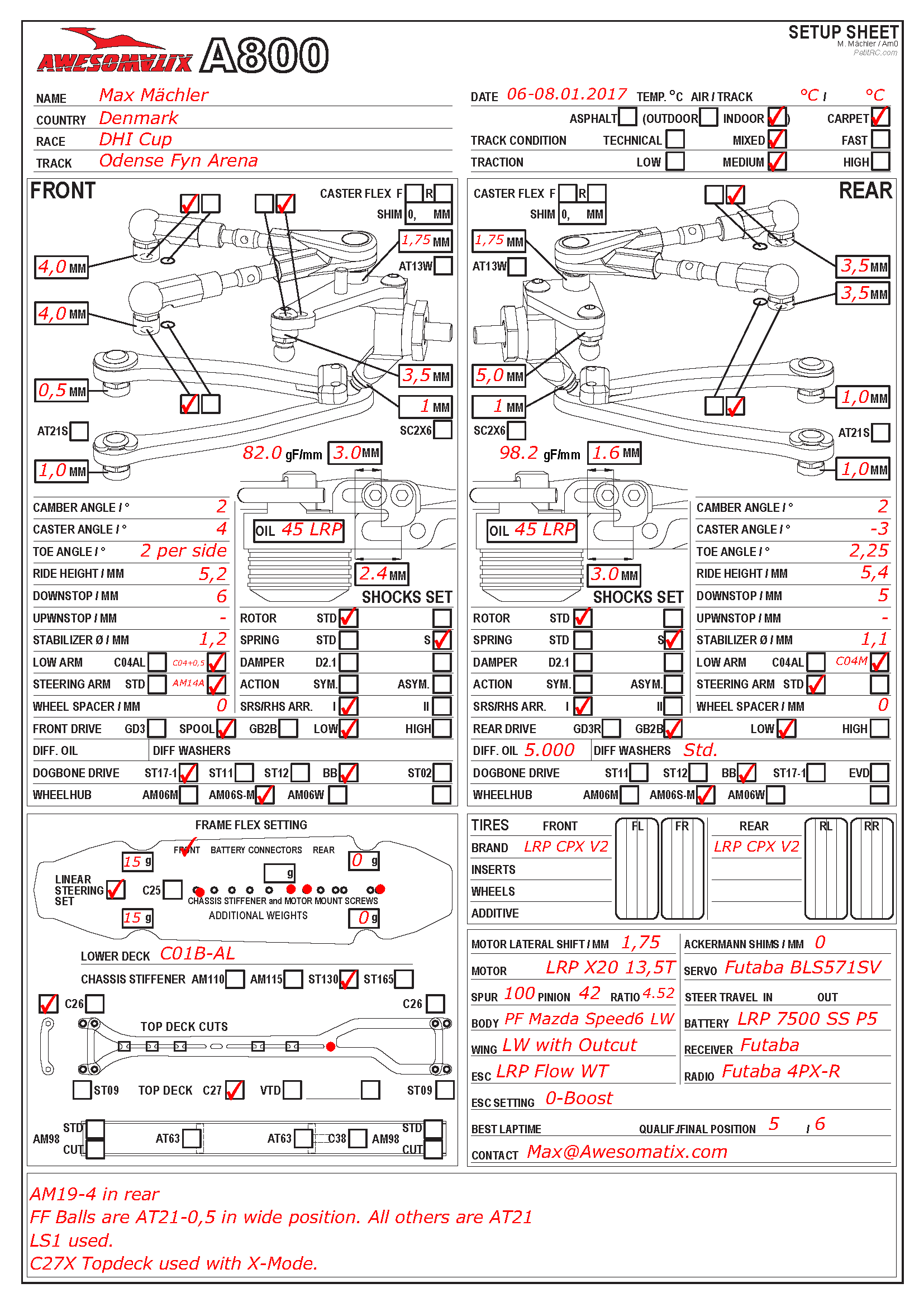 Alloy chassis for A800X was not available to this race and I used our old C01B-AL lower deck and camber flex of front suspension.

Chassis – Awesomatix A800 X
Motor – LRP X20 13.5 Stock Spec
ESC – LRP Flow
Batteries – LRP 7500mAh Stock Spec
Tires – LRP (handout)
Radio/Servo – Futaba
Bodyshell – Protoform Mazda Speed6
Remarks – Awesomatix team manager Max Machler is testing here at the DHI Cup their latest version of the A800 called "X". The new car features a longer chassis for an increased wheelbase, with the servo position also brought forward compared to the previous version. The sway bar mounts now feature ball bearings, and the top deck has been revised in shape and its centre mount is also new. The bulkheads and the spur mount have also been slightly updated in order to offer a better belt tension adjustment, while the shape of the wishbones has been changed to obtain more clearance to the rims at full steering lock. The linear steering system is now standard in the kit, and the hubs have been updated in the search for better handling in high bite conditions.