- Schumacher CAT K1 - Jesper Rasmussen - Danish Nationals - Odense - 19.05.2013 -

Big bore shocks used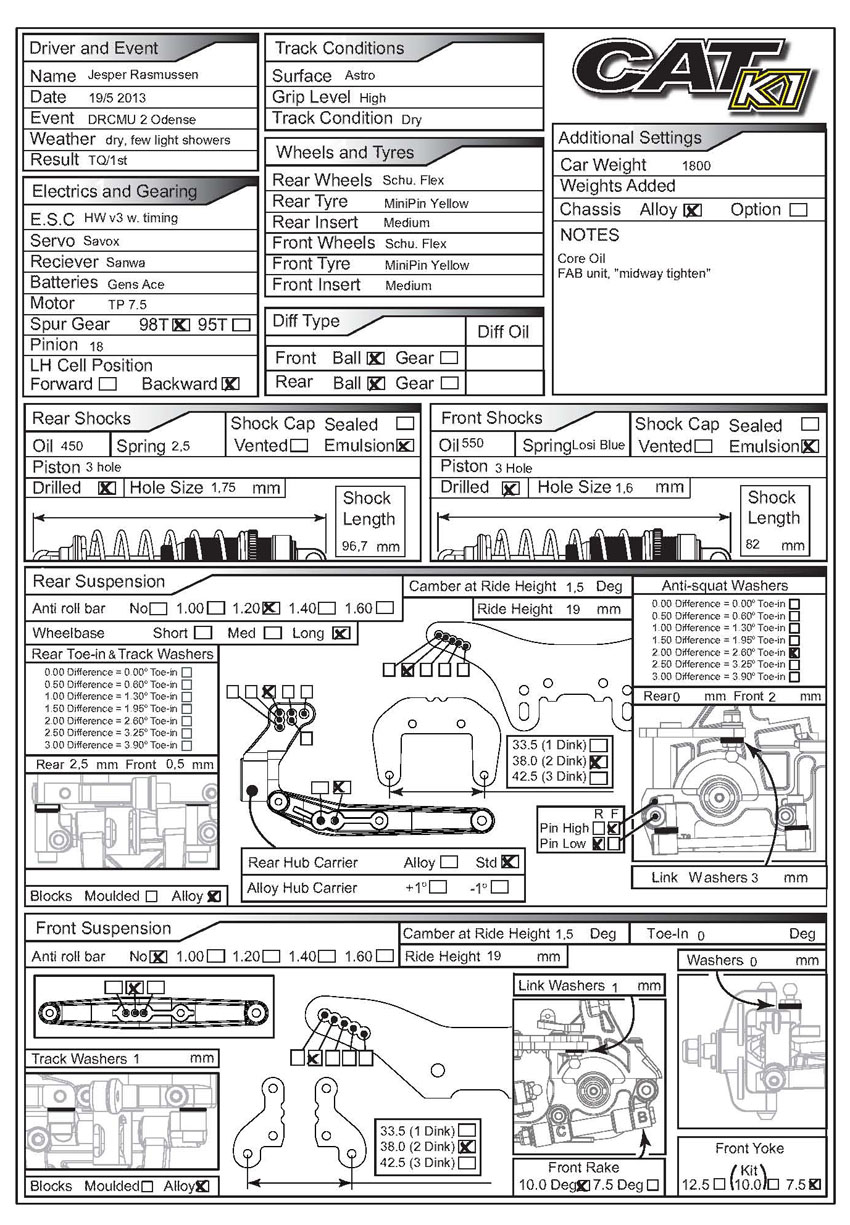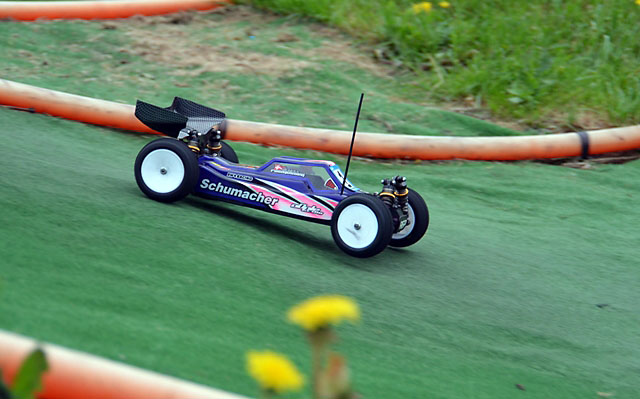 Odense RC Minirace host the 2nd round of DRCMU Danish Nationals, the track is full astro and very high bite track where Schumacher mini pins is must used. In the practice the day before the race Jesper was using the gear diff all round, but choose the ball diff on the race day as the conditions was change from sunny to light shower and clouds and grip level was lower.

But these condition didn´t hold Jesper back, the young Schumacher driver Jesper Rasmussen manage to set the fastest time in all three rounds of qualifying and secure the TQ in the second round of the DRCMU Danish Nationals.

In first final has a very close fight with Jan Larsen, a small mistake from Jesper let Jan though, second and third final was Jesper back in front and secure the overall victory.

In the A main had Jesper company by two other Schumacher drivers: Niklas Engholm and Kent Hansen they put their cars into 7th and 8th position respectively.

4WD top 3 1. Jesper Rasmussen – Schumacher K1
2. Jan Larsen – Durango
3. Jonas Kaerup - Associated

In 2WD class put Jesper his Cougar SV2 into 3rd spot overall after a close fight with Torben Højfeldt and Jonas Kaerup.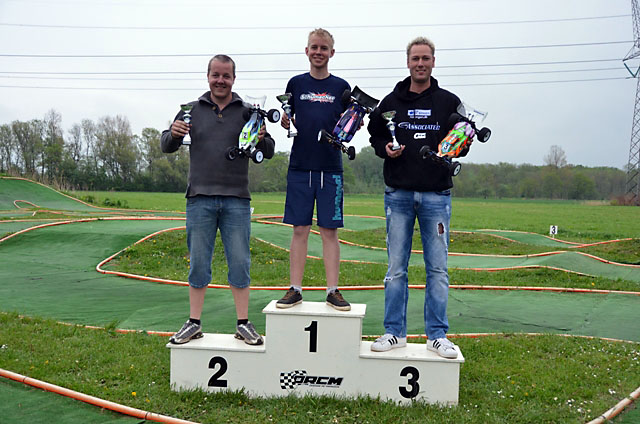 Source:
J. & U. Rasmussensen