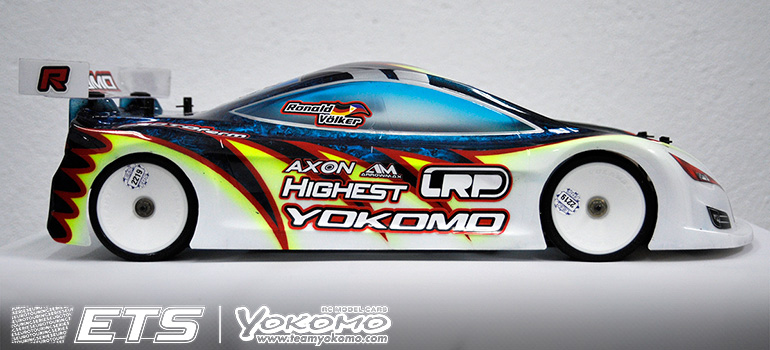 Chassis - Yokomo BD8 2018
Motor - LRP X22 4.5T
ESC - LRP Flow X
Batteries - LRP LCG 6400mAh Graphene 2
Tires - Volante (handout)
Radio/Servo - Sanwa/Highest
Bodyshell - Protoform Type S LW
Remarks - Setting the pace in Thursday's free practice before evening rain stopped play, Ronald is using a standard kit version of Yokomo's BD8 2018 with him pointing out his set-up is even the one that is recommended in the kit instructions. The main optional part on the car is the use of the Japanese company's RTC (Rear Toe Control) system in the rear, more commonly known as ARS. Apart from this usual switch to titanium screws and turnbuckles, one interesting part on the car is the use of aluminium rear C-hubs. Soon to be release as an optional to replace the plastic kit versions, Ronald says the extra stiffness of the aluminium makes for a more precise feeling. Another feature of the World Champion's car is the self made battery holder of which Ronald is quite proud of his handy work.