Here is My Reedy 510 setup and my Team Associated TC7.2 FT setups from last weekends race. Chassis setup is totally same as it was on XRS 2weeks ago but some small changes on ESC setup because of the track. Explanation below.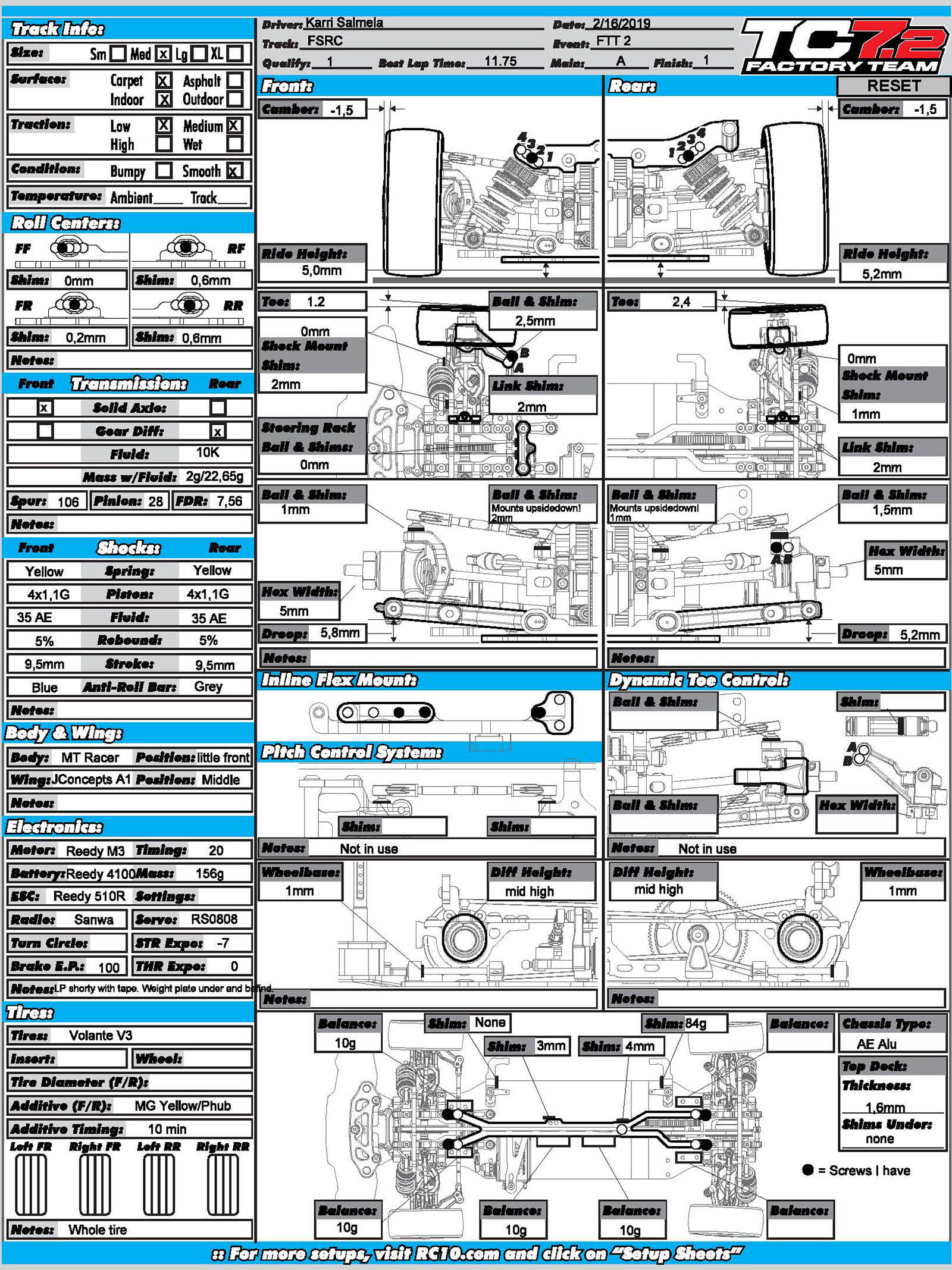 Brake goes from 75->80 because there was so many tight 180 corners instead of smooth round corners.

Morning I had 16kHz drive freq because traction was not so good, but during the day I went back to 12kHz as traction got higher.

I also had 0 boost during morning but as bite went up I wanted more aggressive feeling so I went back to 1.

Carpet on straight was not used so it had quite low traction even tough track it self had good bite. Straight was also quite short so I went way down with turbo. From 28 to 16 and raised it to 18 during the day.

By the way there is an mistake on roll out it is 6.81 with 34 pinion and 116 spur. Sorry about that!


Body front, lots of steering. Put body more to middle for getting more neutral feeling.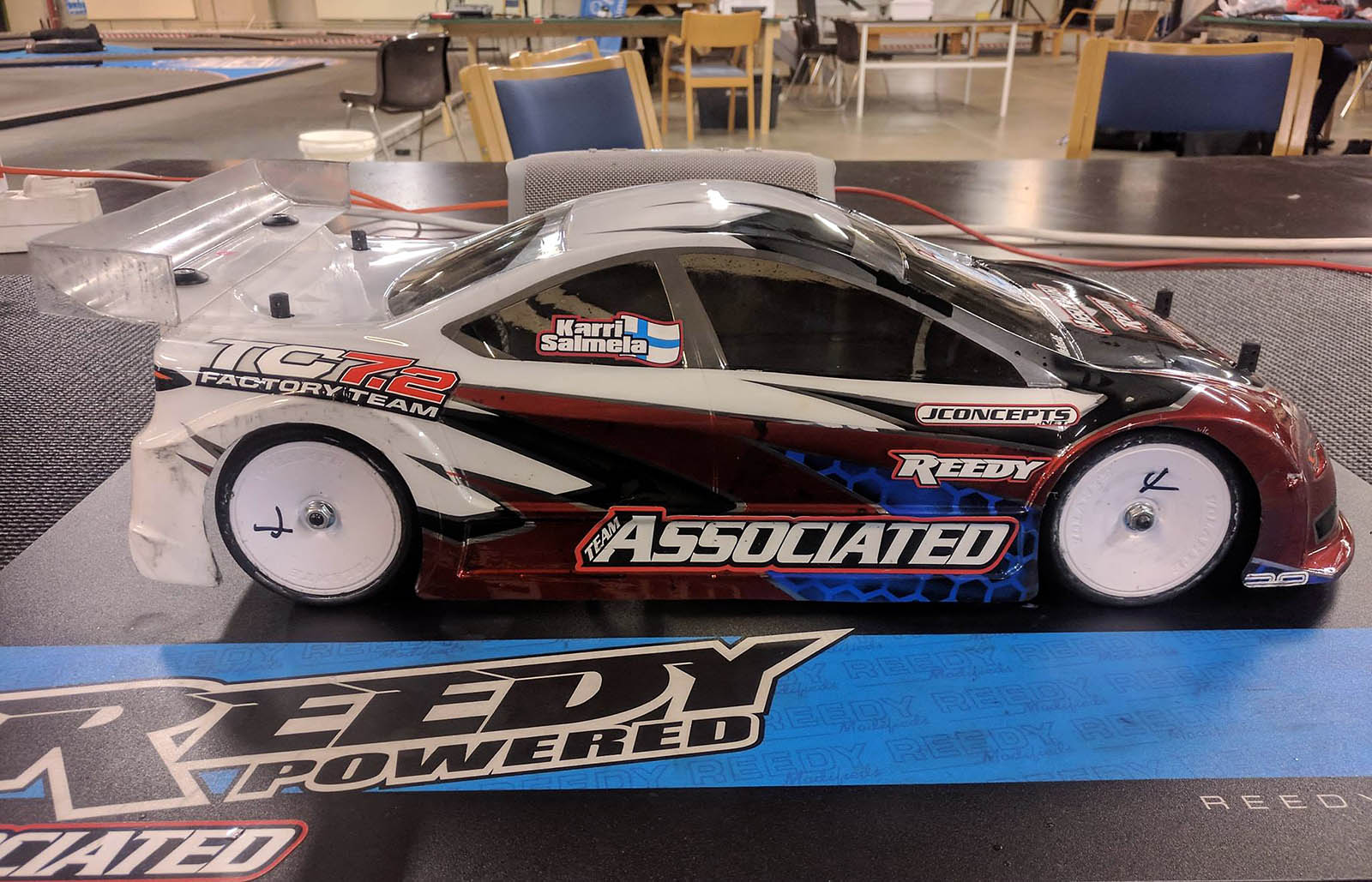 LP shorty works perfect on mod but not best option for stock classes due lack of punch. But in mod it lowers the center of gravity a lot and makes car react better, easier to drive and more passive over curbs.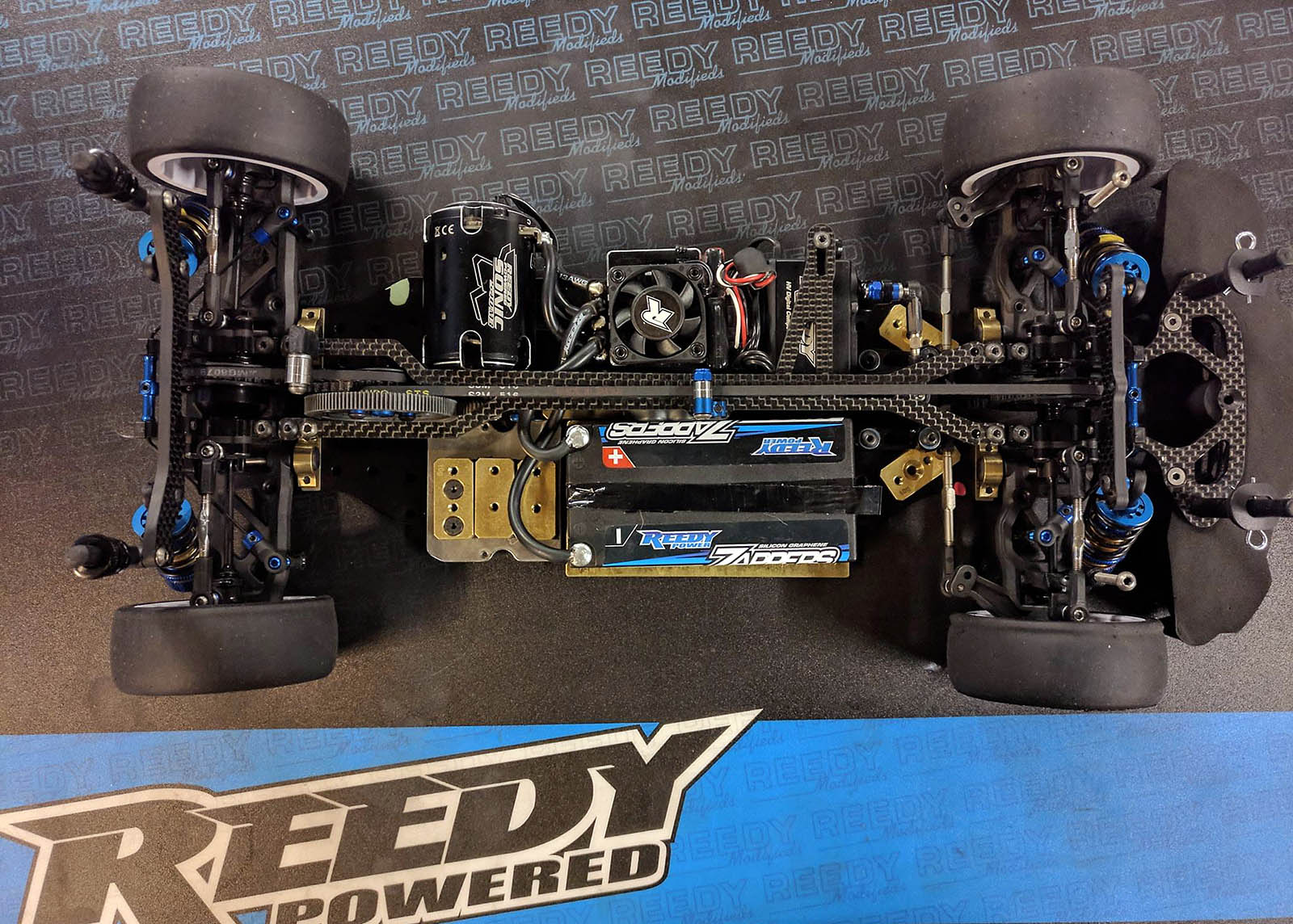 Running with Reedy Zapper SG2 4100mah LP shorty(156g) with 48g plate under it. Secured with double sided tape. Behind the battery there is 24g plate with 60g on it. These together makes 288g so bit more than 6000mah stick Zapper(270g) but weight balance is right.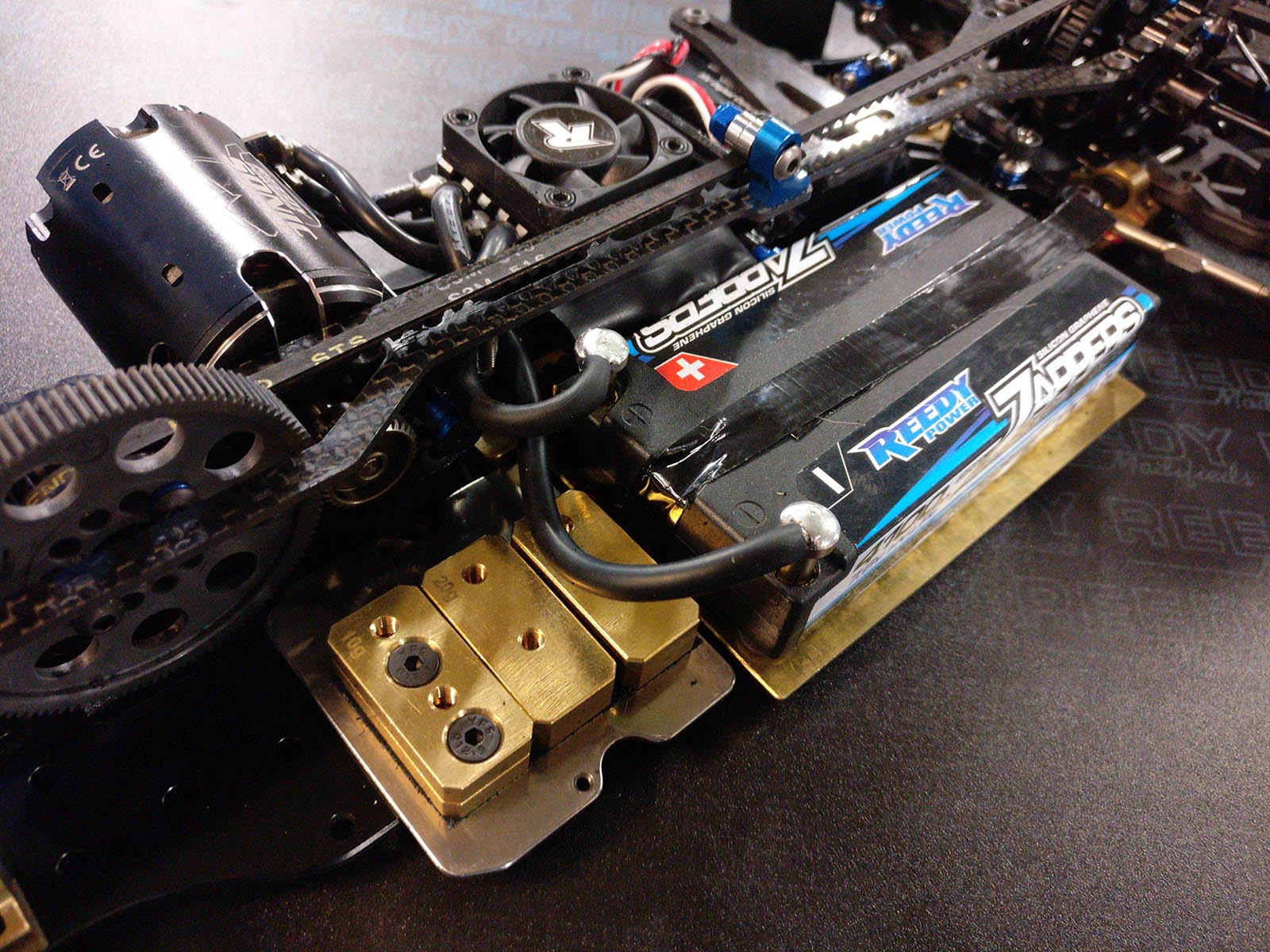 3D printed body stands attached to caster pieces. Keeps body away of the tire all the time. With this I got my body 6mm lower from earlier, as body does not lean as the chassis leans in corners and under braking. See next photos.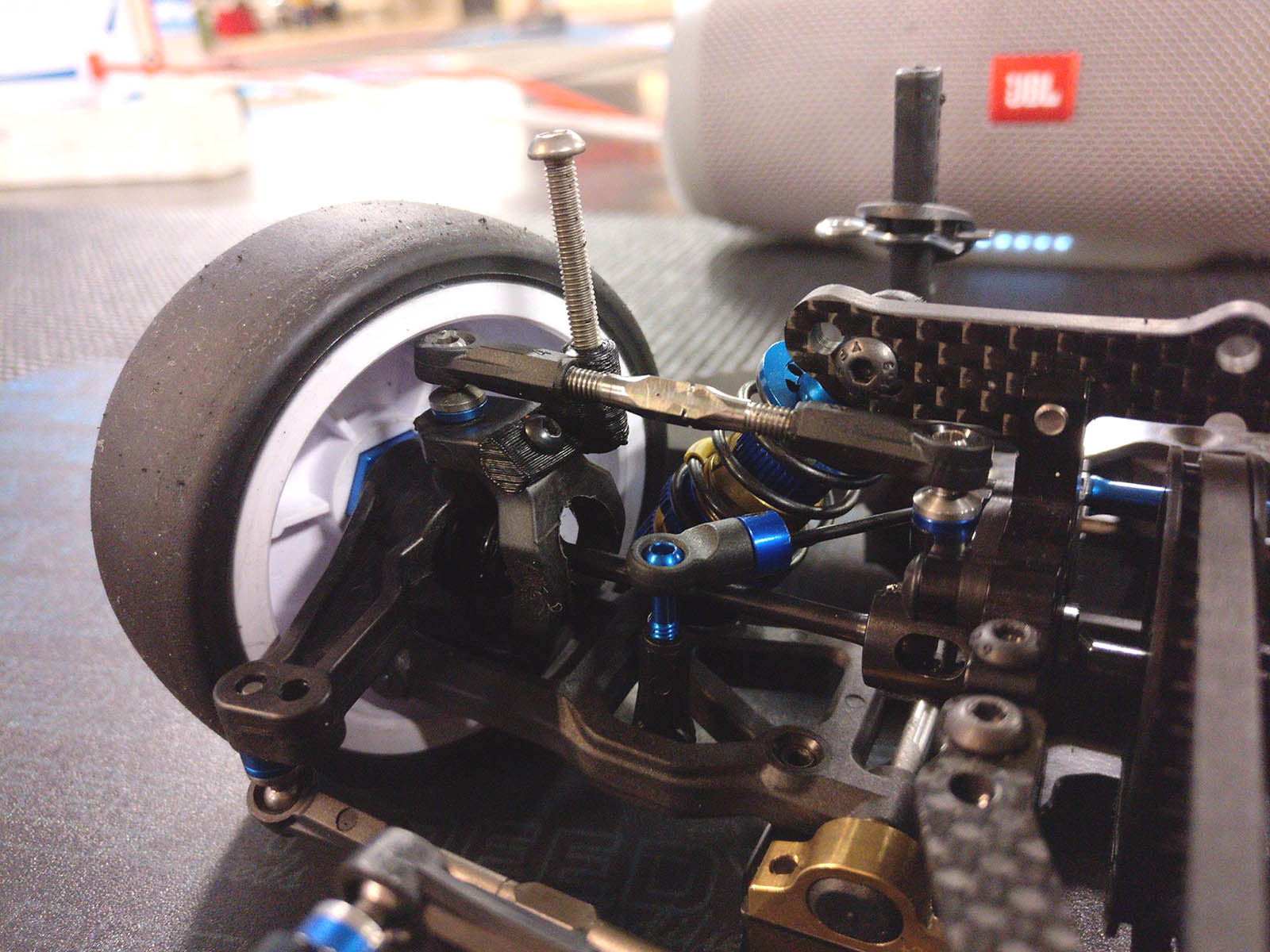 About 6mm from front of the body to ground.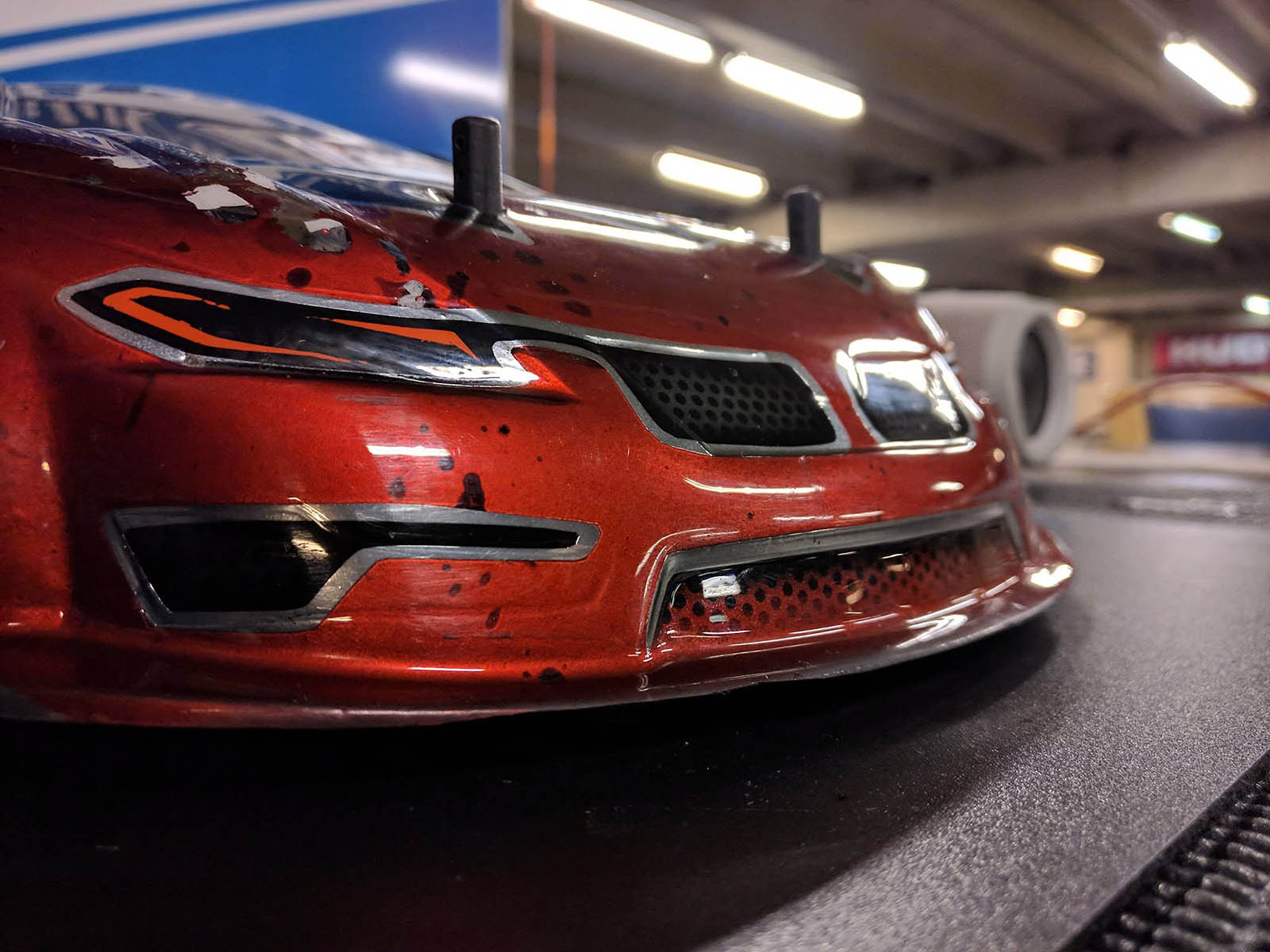 Chassis pressed against ground but body still 6mm above ground. Just remember to put body clips to highest hole so body can move up and down on original posts!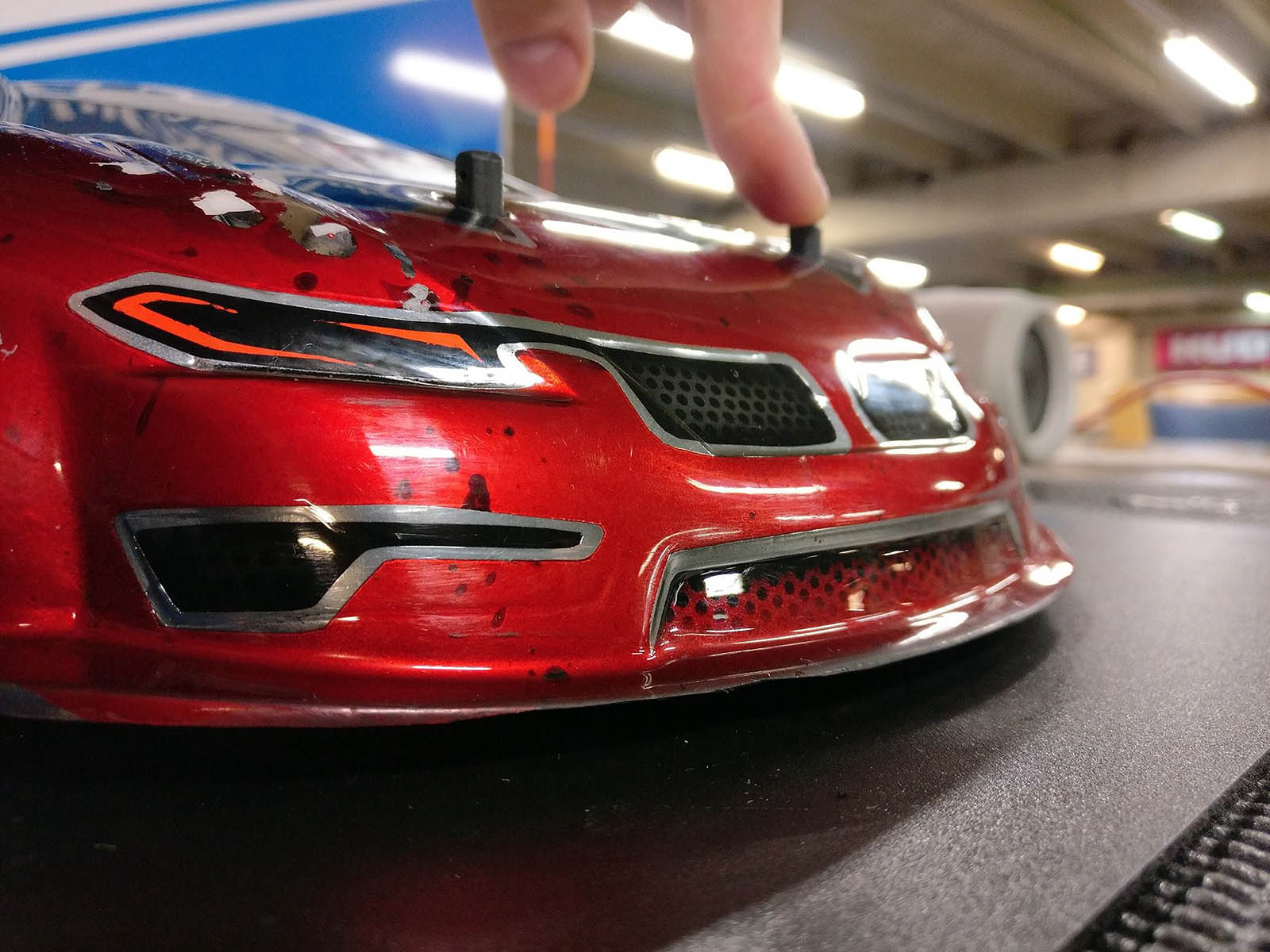 Up side down shocks... Well this had a lot of opinions but it was approved by Kauppinen, me and Leino and later on most of the guys on our club made the same thing. I know it's not a new thing but in our opinion car was more planted to track, was faster in corners and was more stable. But to work, shocks need to be in good shape. Any air inside will easily make the car terrible to drive as the air is in the same plase as the piston. Works with touring shocks as they have bladders but not as well in offroad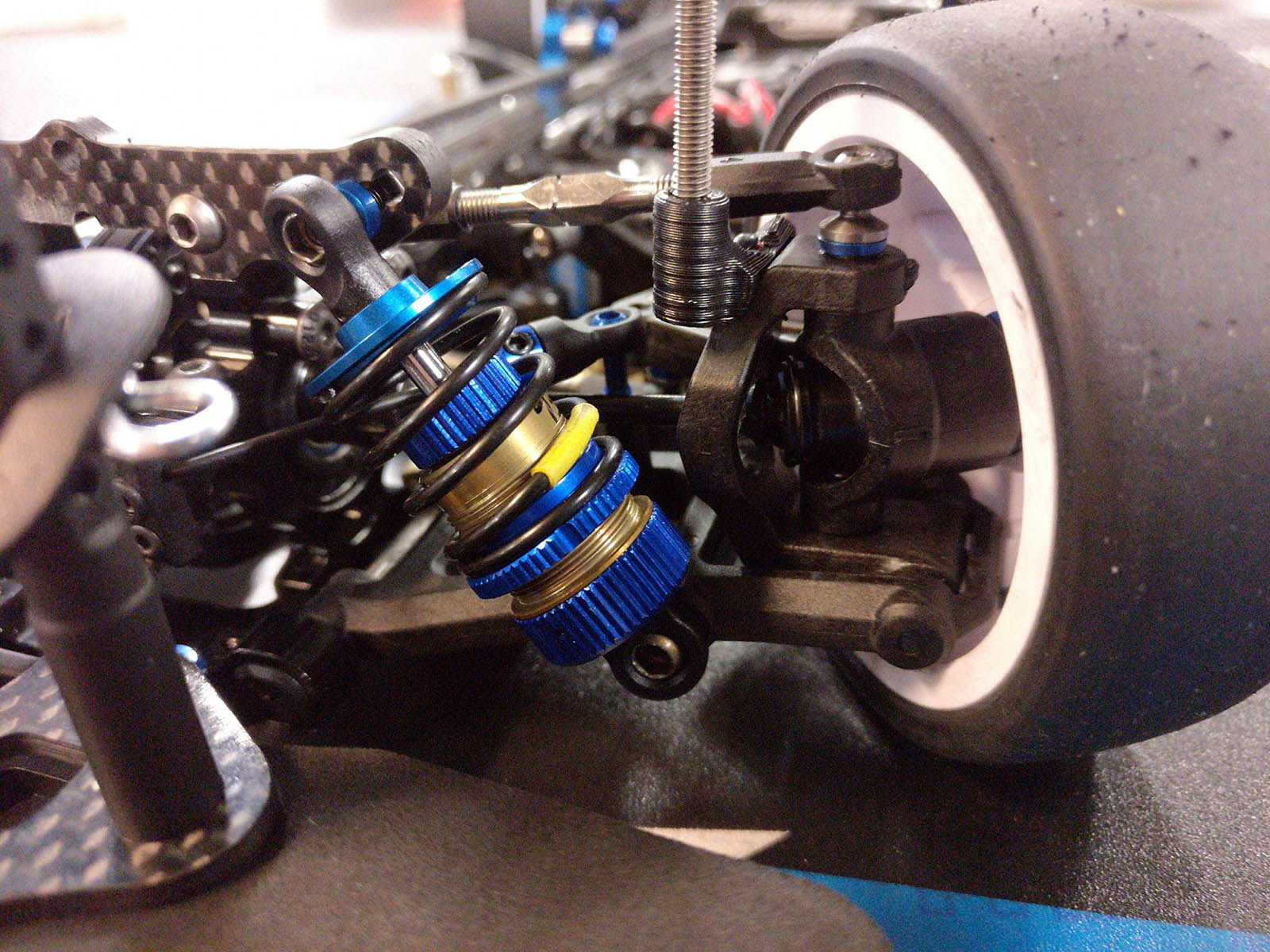 Nothing spesial here just additional 10g + 10g in front to make car weight 1350g (Finnish wight rule)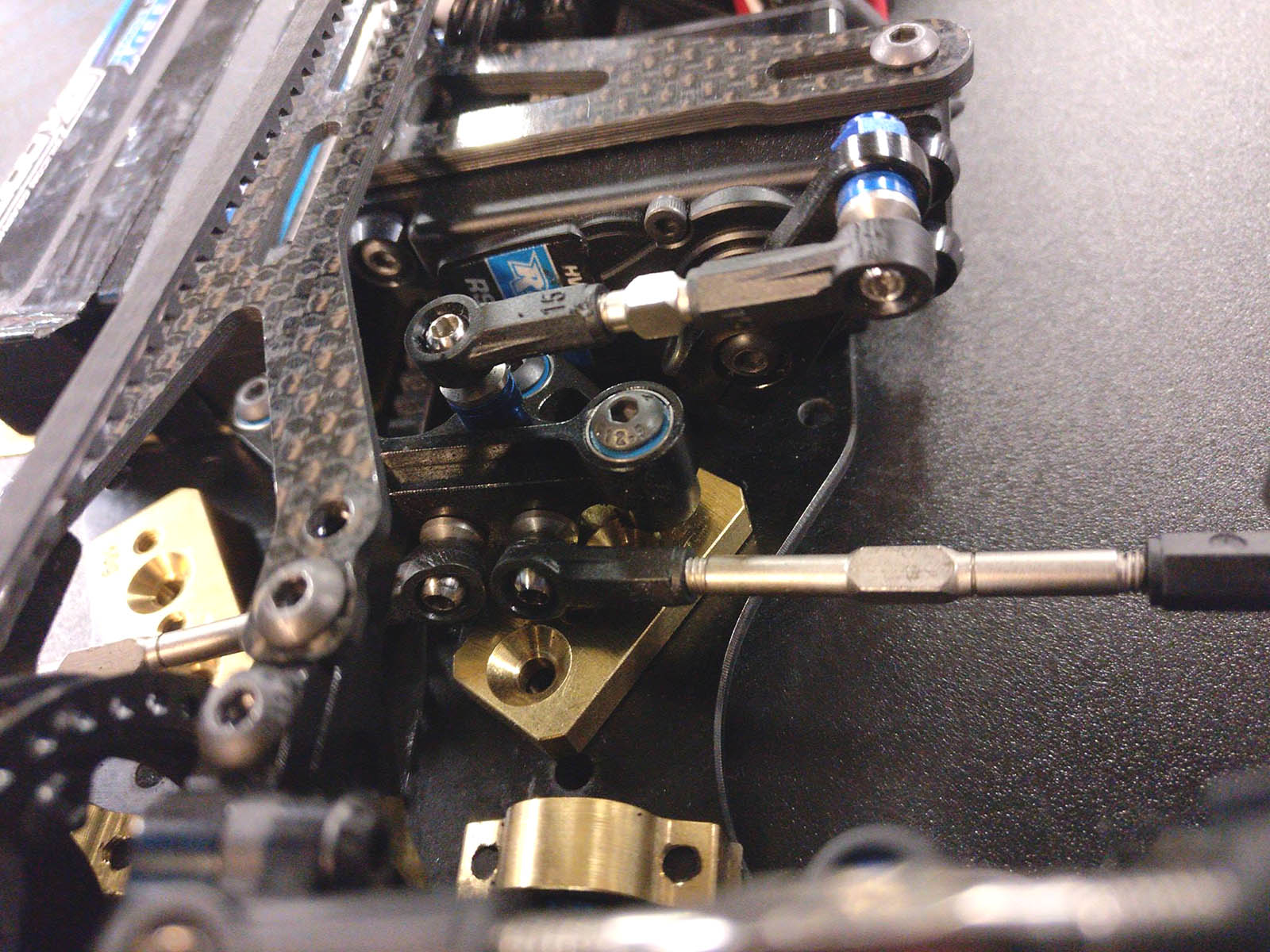 Lot of spacers on Ackerman Link to make it go line with upper arm for linear and smooth steering.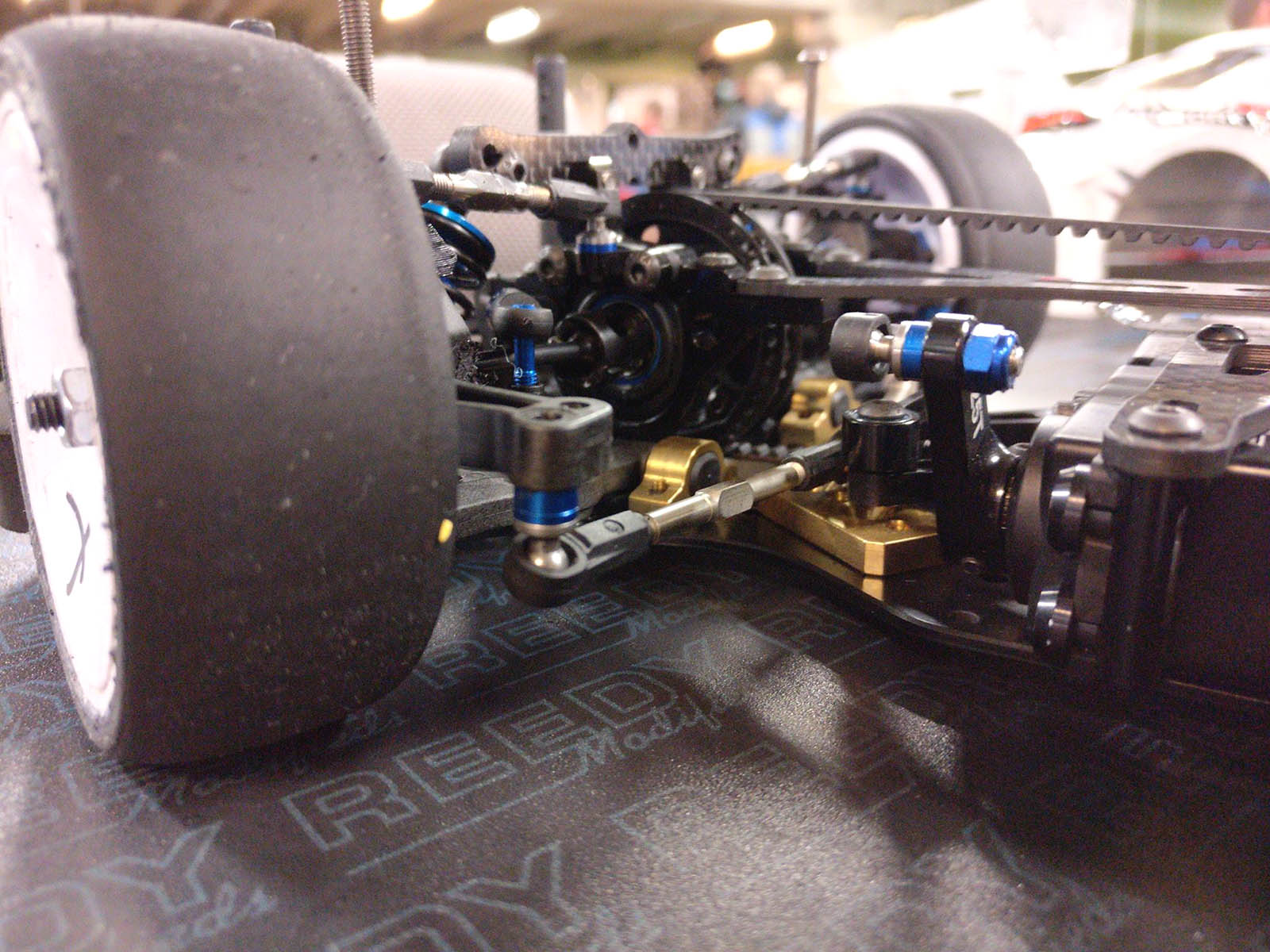 Dremeled the caster piece so that the drive shaft comes thru it. Not because driving feel but because easier service. But it's better to do this carefully so you don't take too much stuff away and make this piece weak.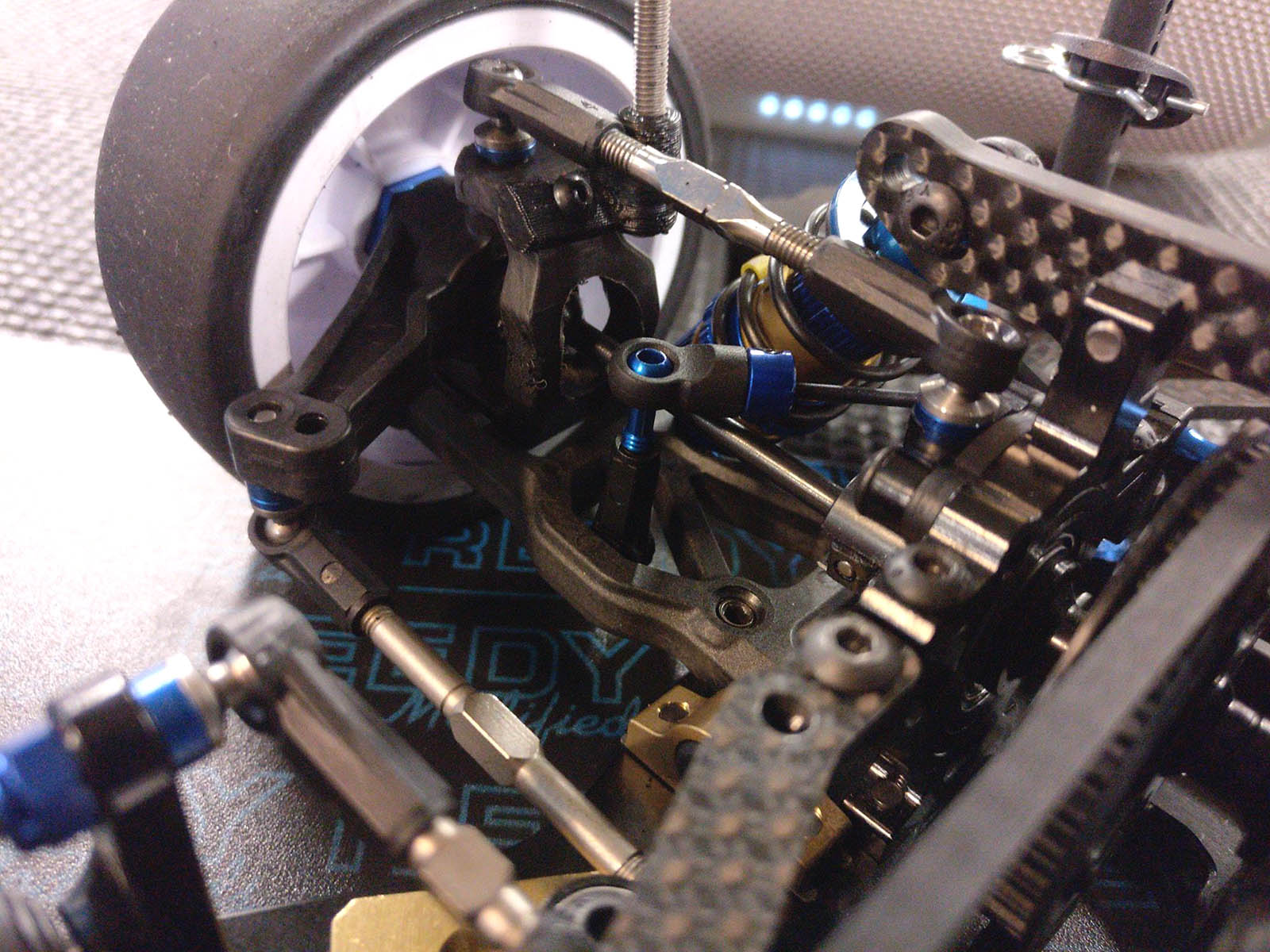 Made some room for blades in to spool outdrives, but you can get it done easier by just buying icon rc spool outdrives.

Also camber link mounts up side down in both ends! Makes you able to lift whole link for less play and more stable feeling.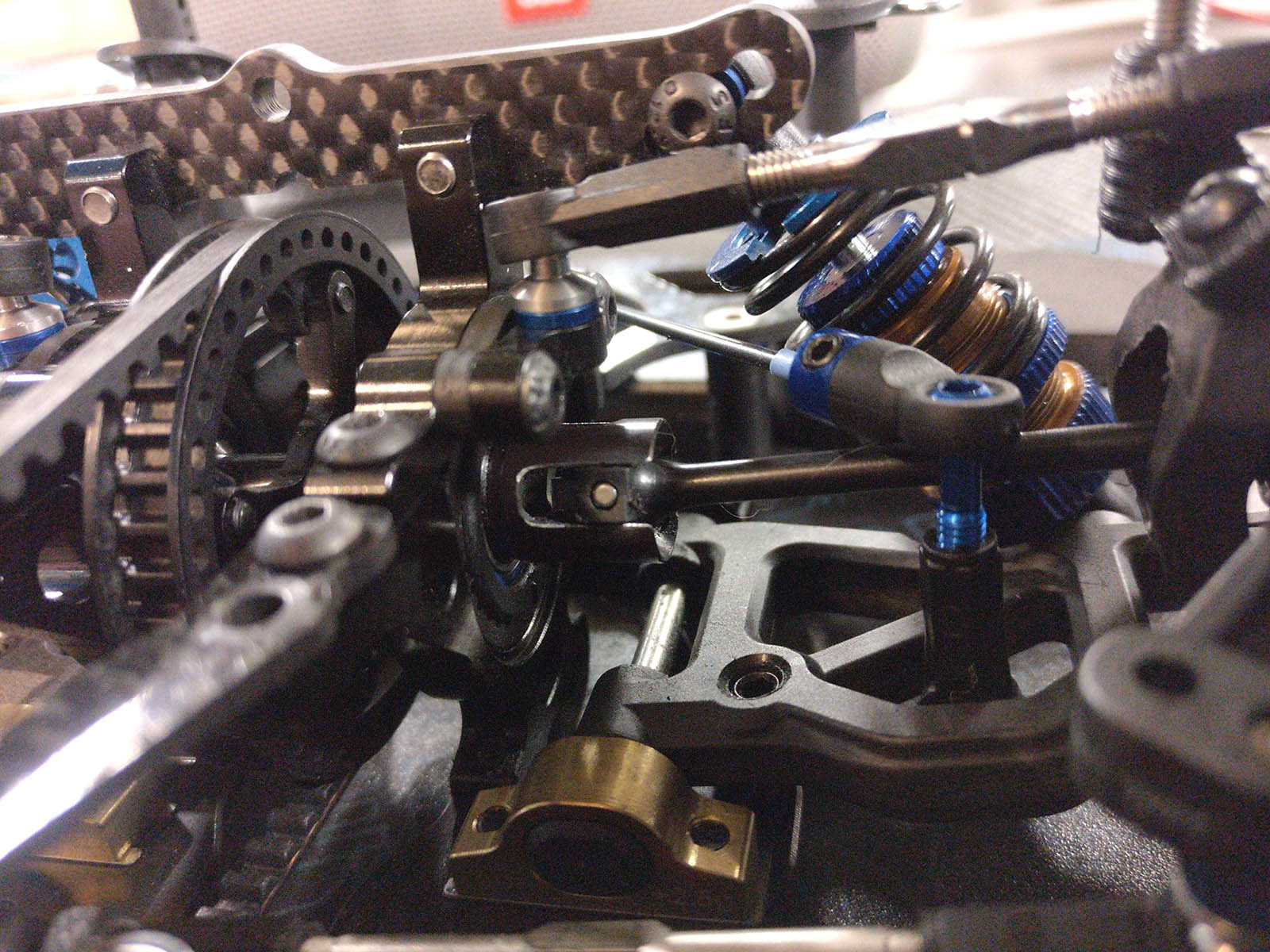 16 spur gear and 34 pinion to get motor forward.

Rear belt tensioner... Looks ugly but I will do a cleaner version next week. When running a lot on good traction I had issue to wear out rear belts really fast, around 15 runs. I didn't assume this to work as well as it did but after I assembled it, I have run around 90 to 100 runs with same belt and spur gear pulley with zero issues, and it still keeps counting! It really does not meke belt tighter but prevents the belt jumping on pulley.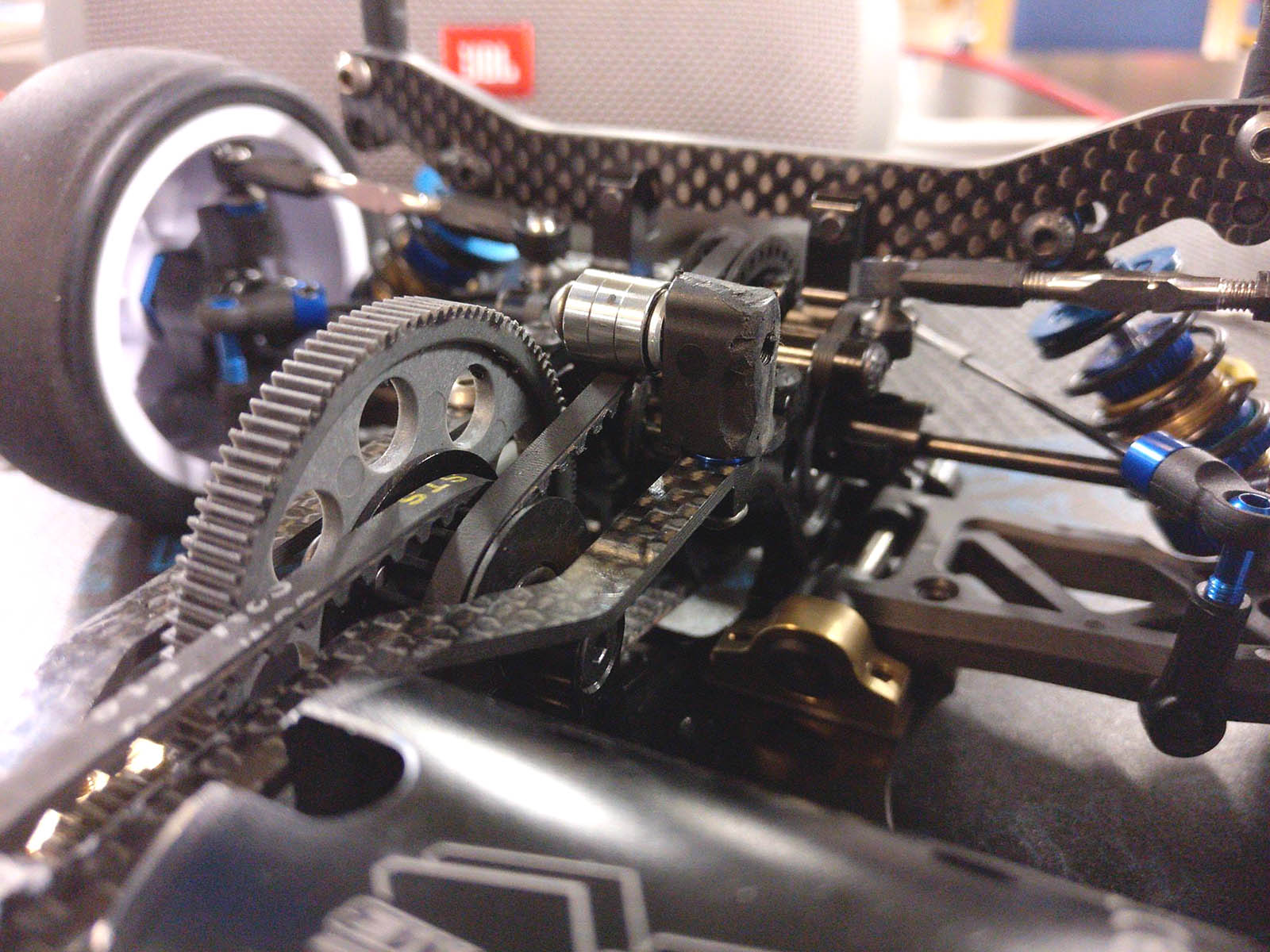 DCV rear also, supersmooth...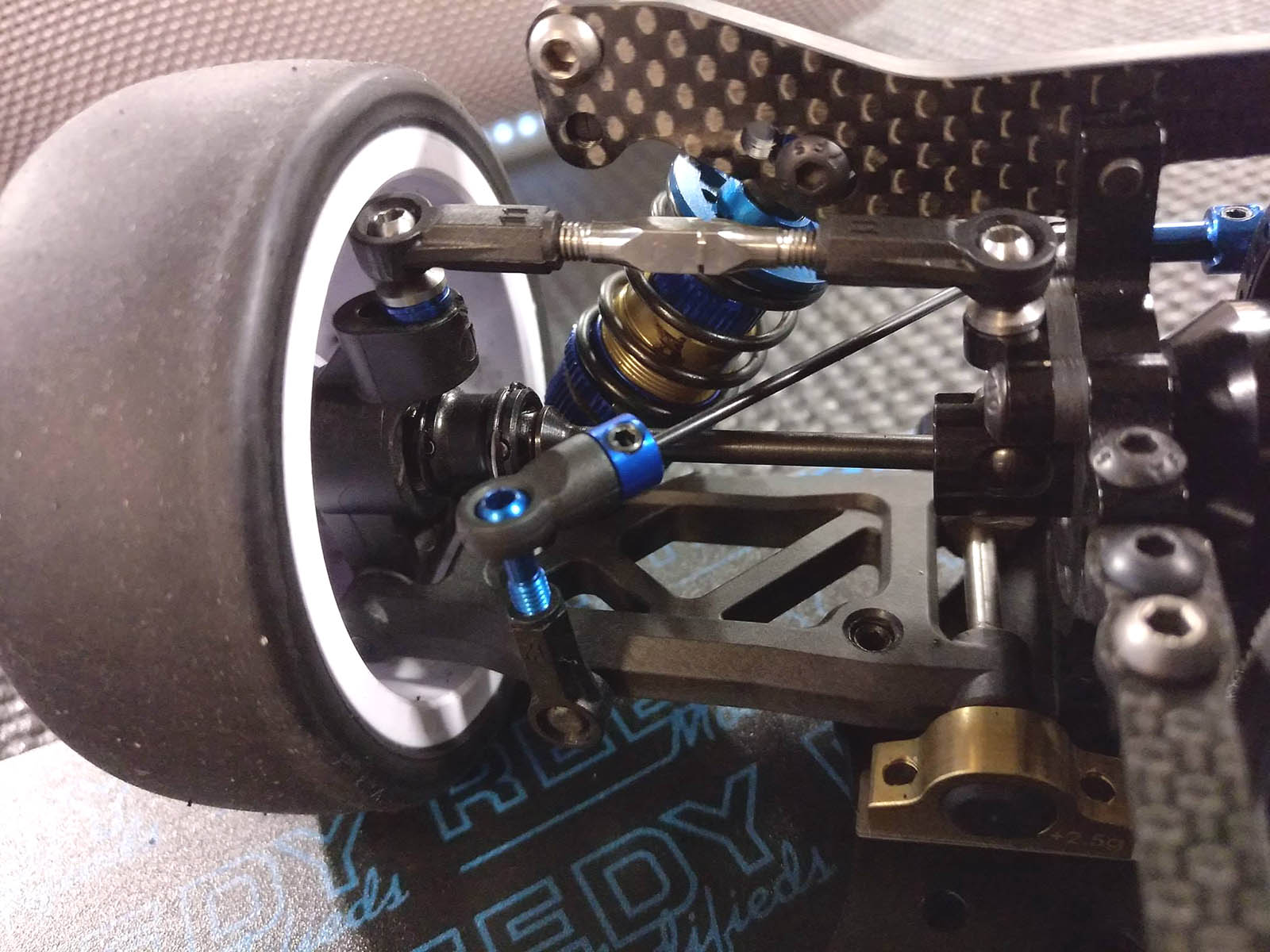 Nothing to see here. Just AE original Alu chassis.