- Team Associated RC12R5.2 - Dave Berger - TQ - 22.08.2011 -
Settings are for High grip carpet.

My R5.1 setup uses Blue side with 40wt, and Blue center with 25wt.
Normally caster is max 6deg on the 5.1
New chassis has great center out on-power steering, so 3deg seems enough.

This new chassis seems to carry more corner speed, so I think it needs more spring to hold it up than the 5.1

Only had 4 runs with it, was racing 13.5 boosted with the old chassis, and testing the new chassis in between rounds.

Much more to come, don't really feel in tune with this car yet, after driving the 5.1 for about 2 years now.

With the new chassis, even running a little wide on the corners it still ran 3 consecutive 9.9 secs laps, for track record.

So far I would characterize the 5.1 as more cut and thrust, with the 5.2 being more of a corner speed demon.
But there are so many little settings to play with yet, I believe the 5.2 will be better in every way with time.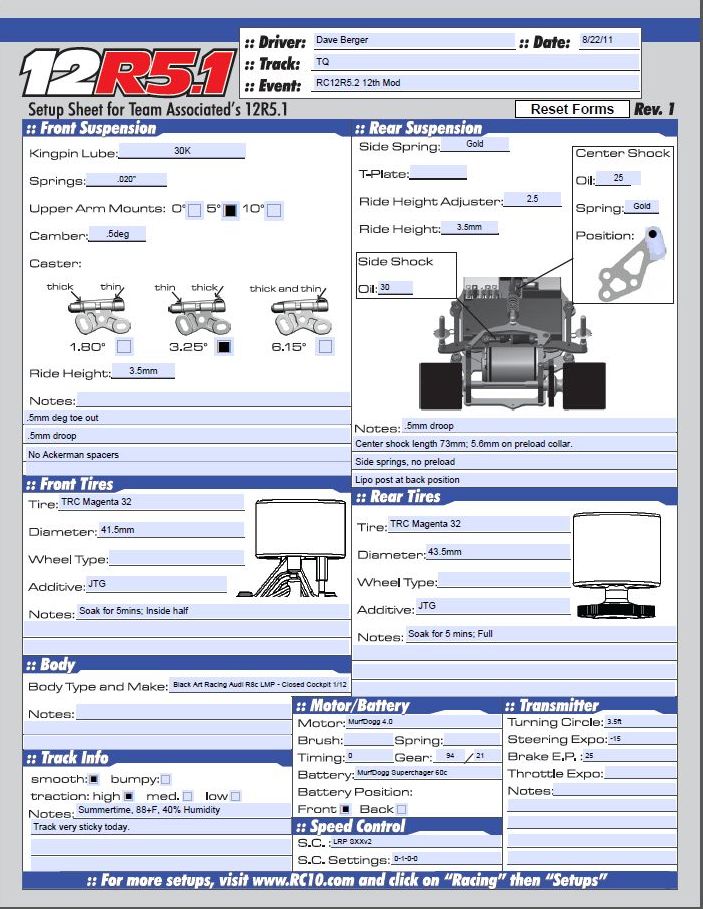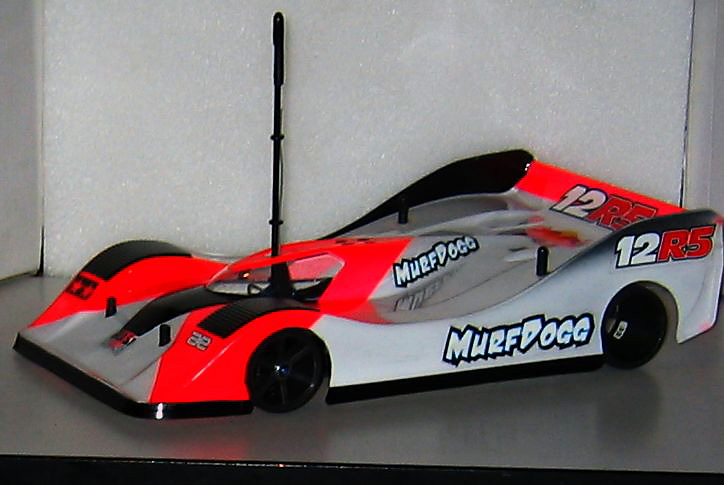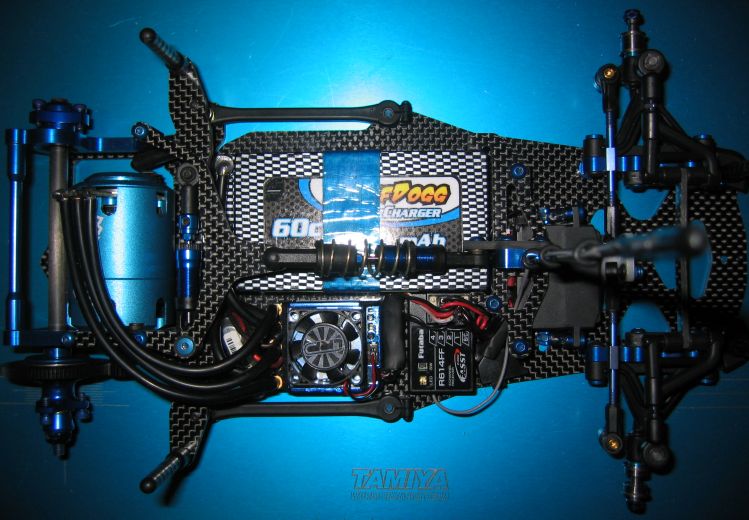 Source: