- Build and review of ARC R10 2015 ATS -
ARC R10 2015 ATS is here!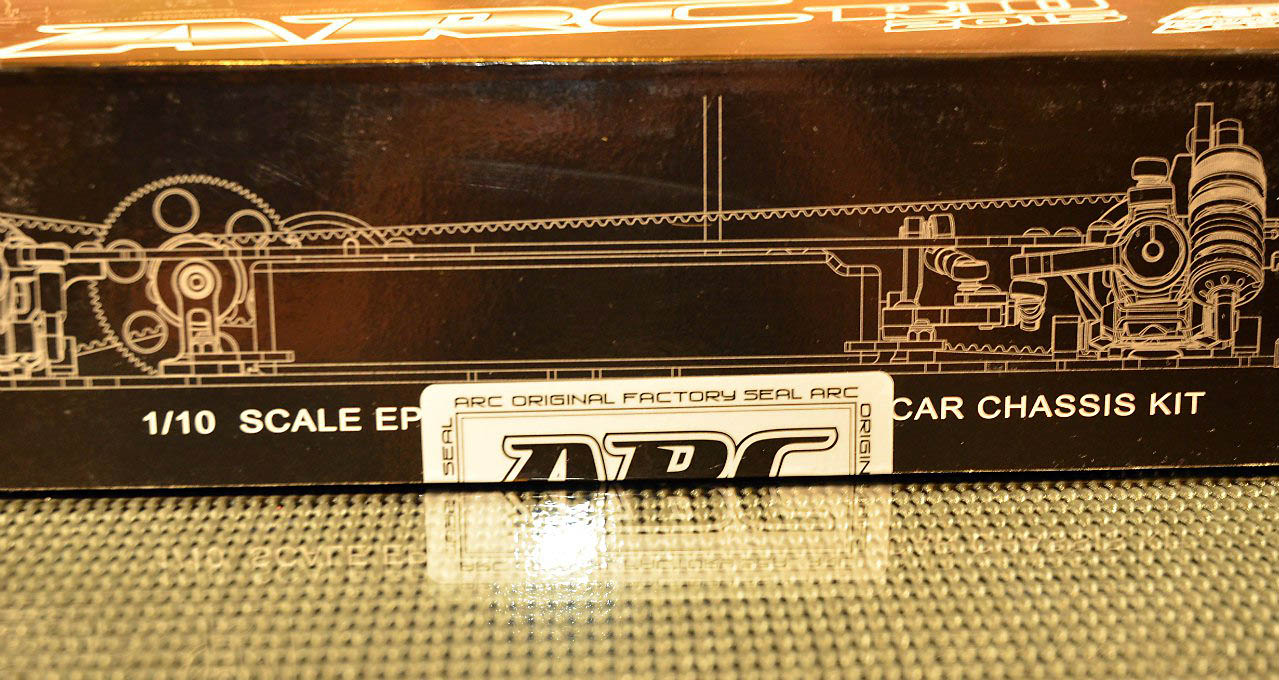 R10 2015 ATS is the latest version of ARC 1/10 scale race-touring chassis. ATS means Active Toe System. The kit has additional parts, which gives possibility to build both versions of rear end - the classic one and the active. Having the possibility to adjust the amount of rear Toe during different phases of cornering looks very useful and can give advantage on some tracks and race conditions. It helps to tune the car for different driving styles. I will build the car with classic rear suspension, because it is more suitable for my home track (low grip carpet), but I would try ATS option in future on tracks with more grip. Few words about the kit. It is made not only with high quality components and materials, but also with maximum reliability and strength in mind. Itís not the secret, that after a true racing season your new "shiny $$$ super light race rig" can easily turn into trash. If you are a Team Driver or Pro Racer with 10 years of experience behind - you don't care about it, but for many "weekend racers" or rookies reliability and strength is very important. You can see this philosophy further on many levels of construction: in details, materials and so on.

So, watch the construction :)

I begin with lower and upper decks. The lower one must be glued with CA on the edge, all internal holes and most loaded countersunk screw holes (bumper, pivot blocks) to prevent lamination.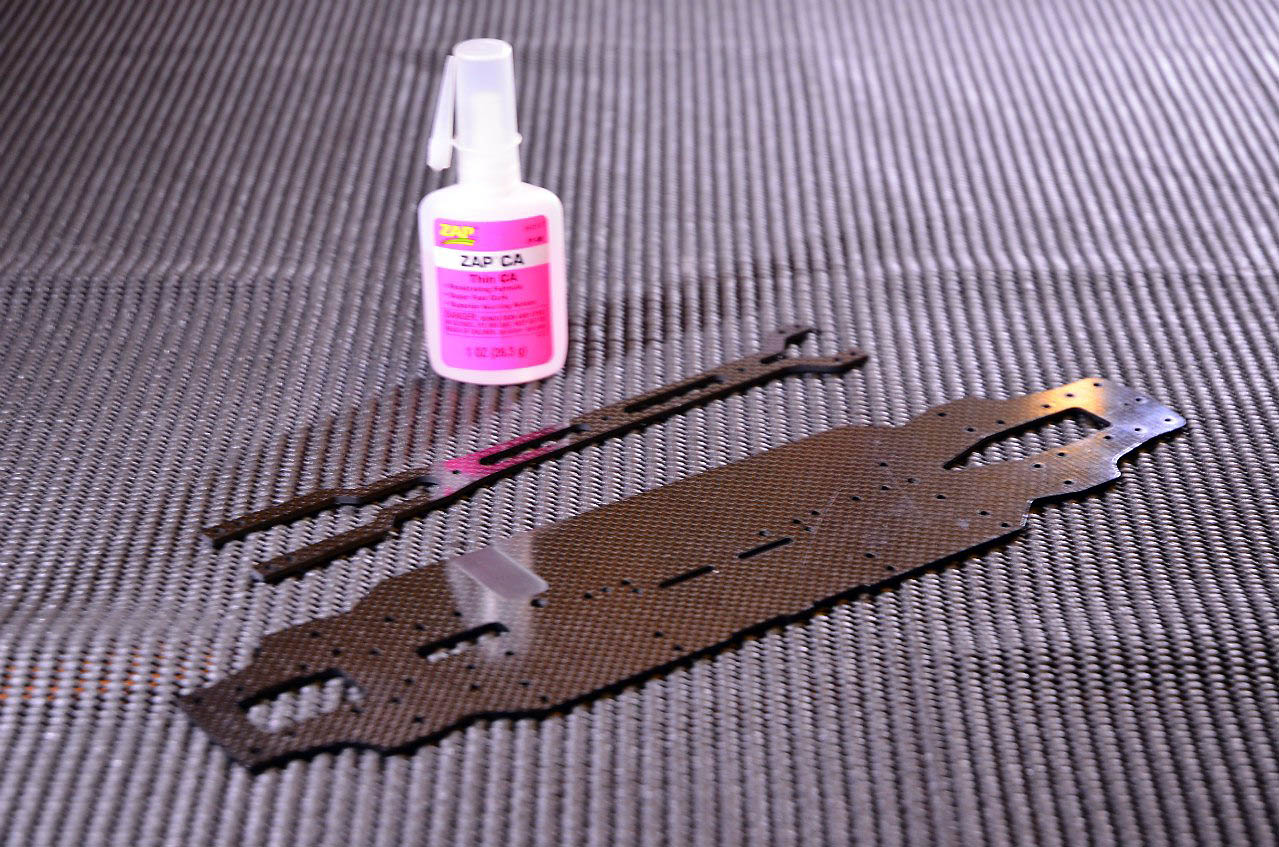 Spool details.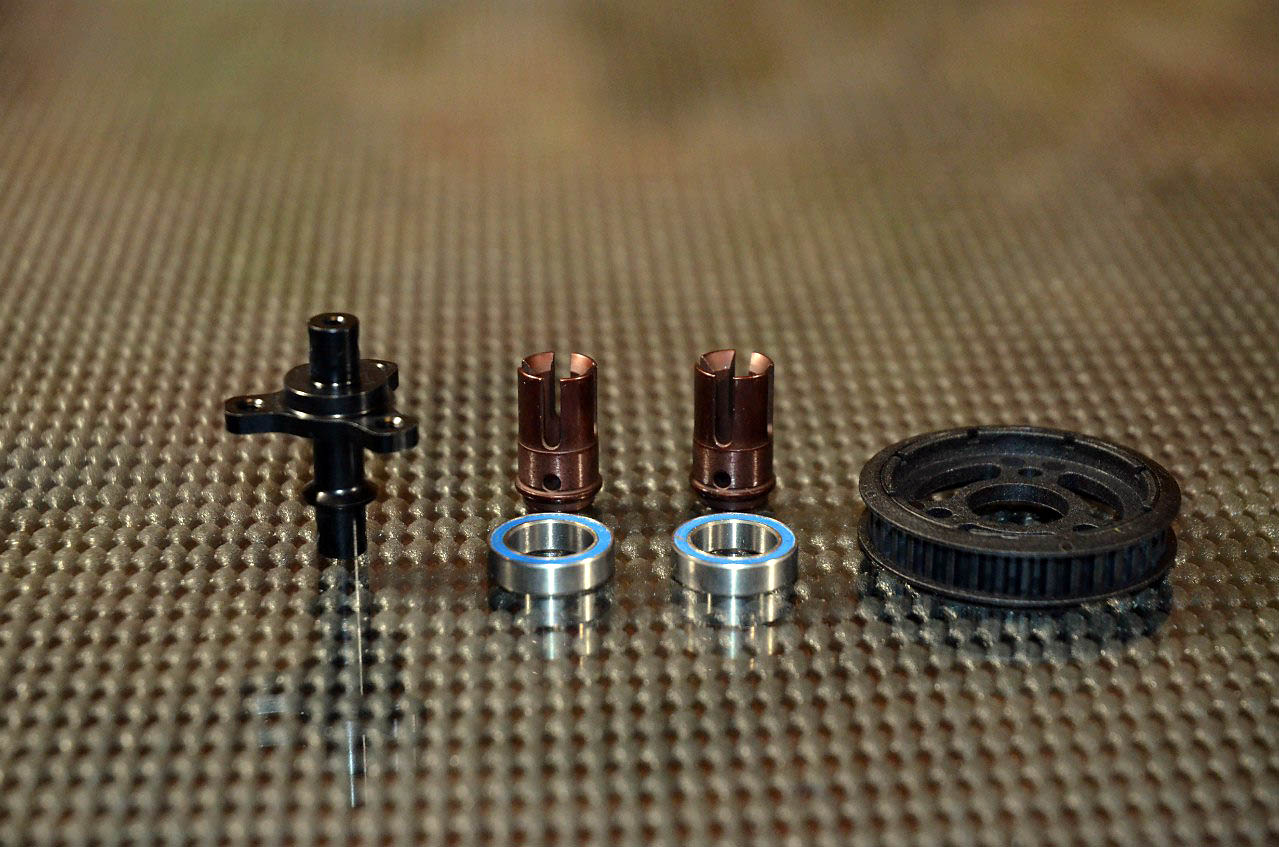 Very tough unit. Steel outdrives with two pairs of slots.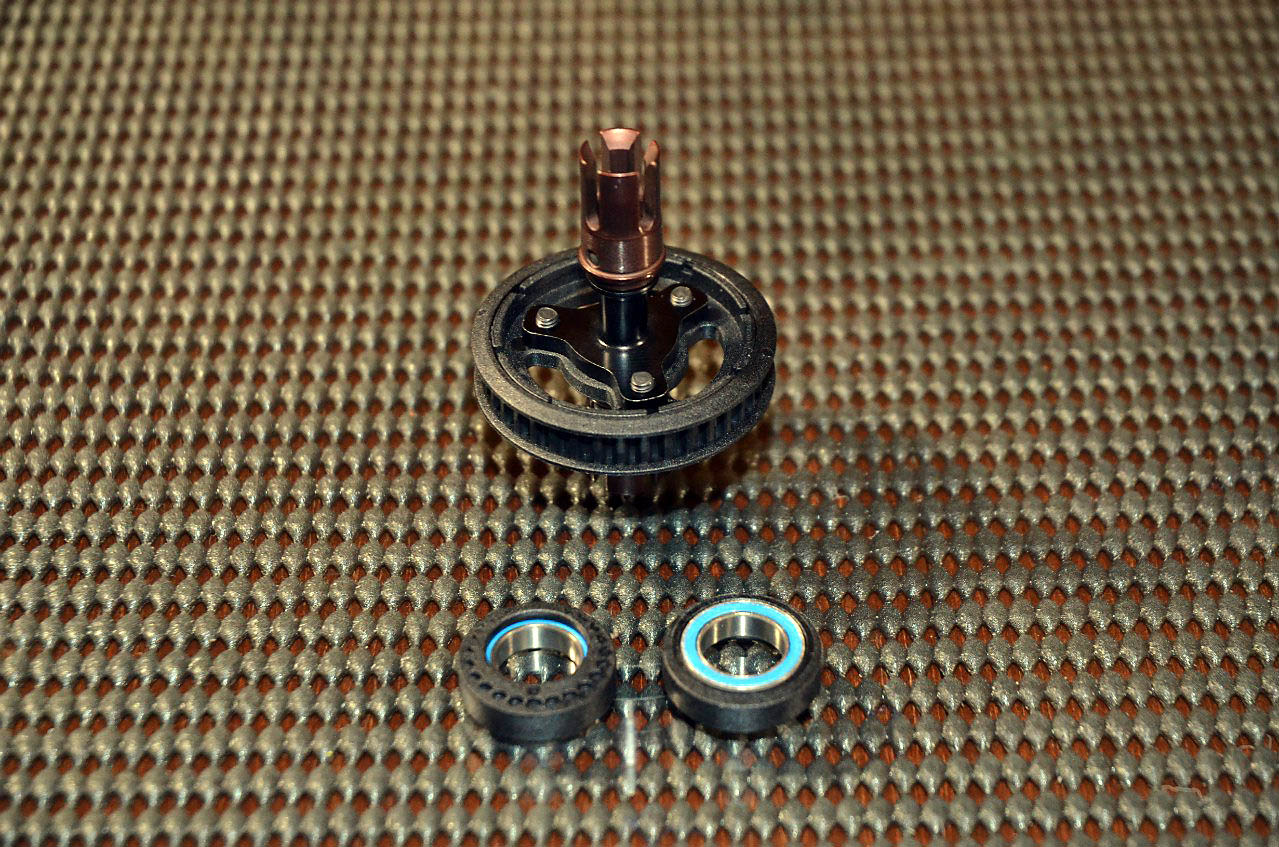 Differential details. Good mould without any excess of plastic. Top and bottom parts have "key slot", so you can assemble it only one way. Aluminum outdrives. Differential have large rubber O-ring seal for keeping oil from leaks. It works much better, than any other "flat carton" seals.

I use red slime grease on both o-rings to make rotation smoother.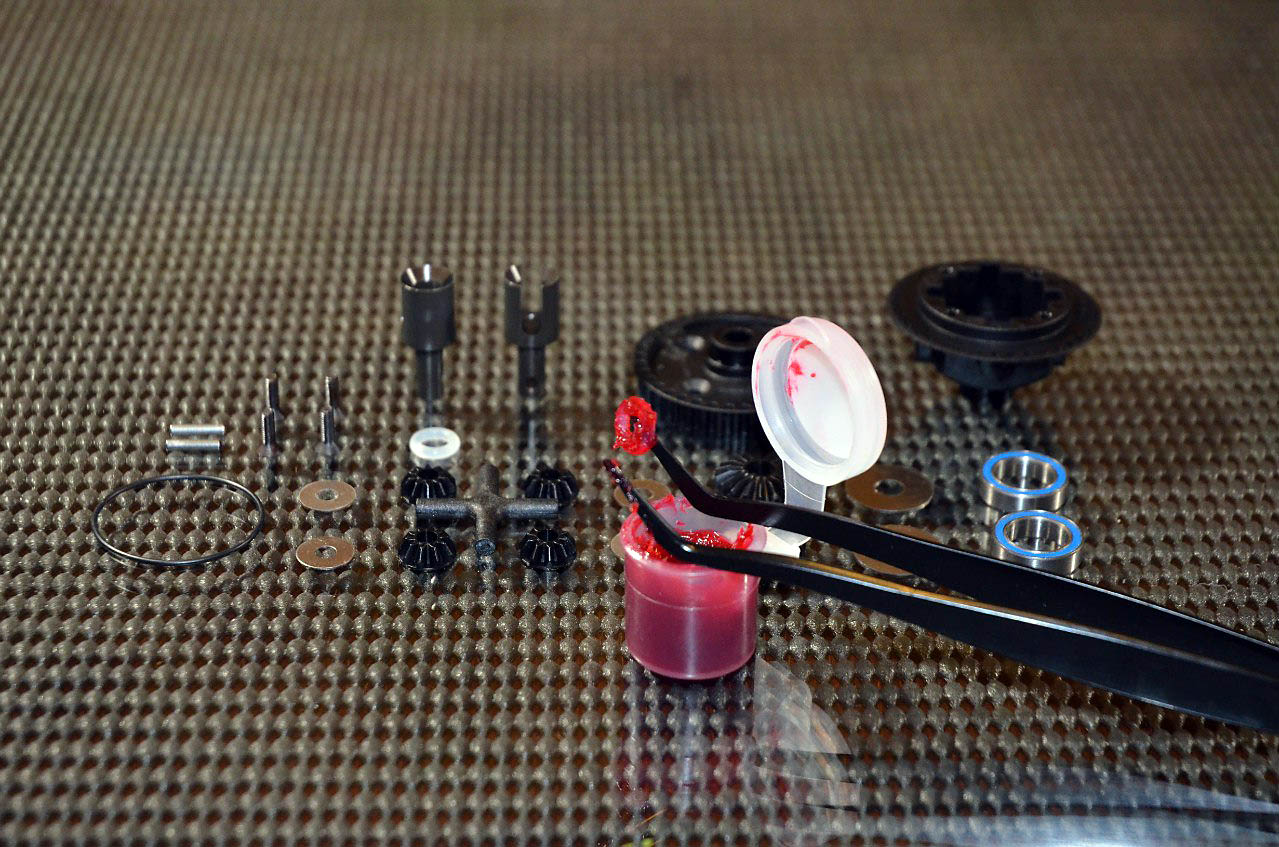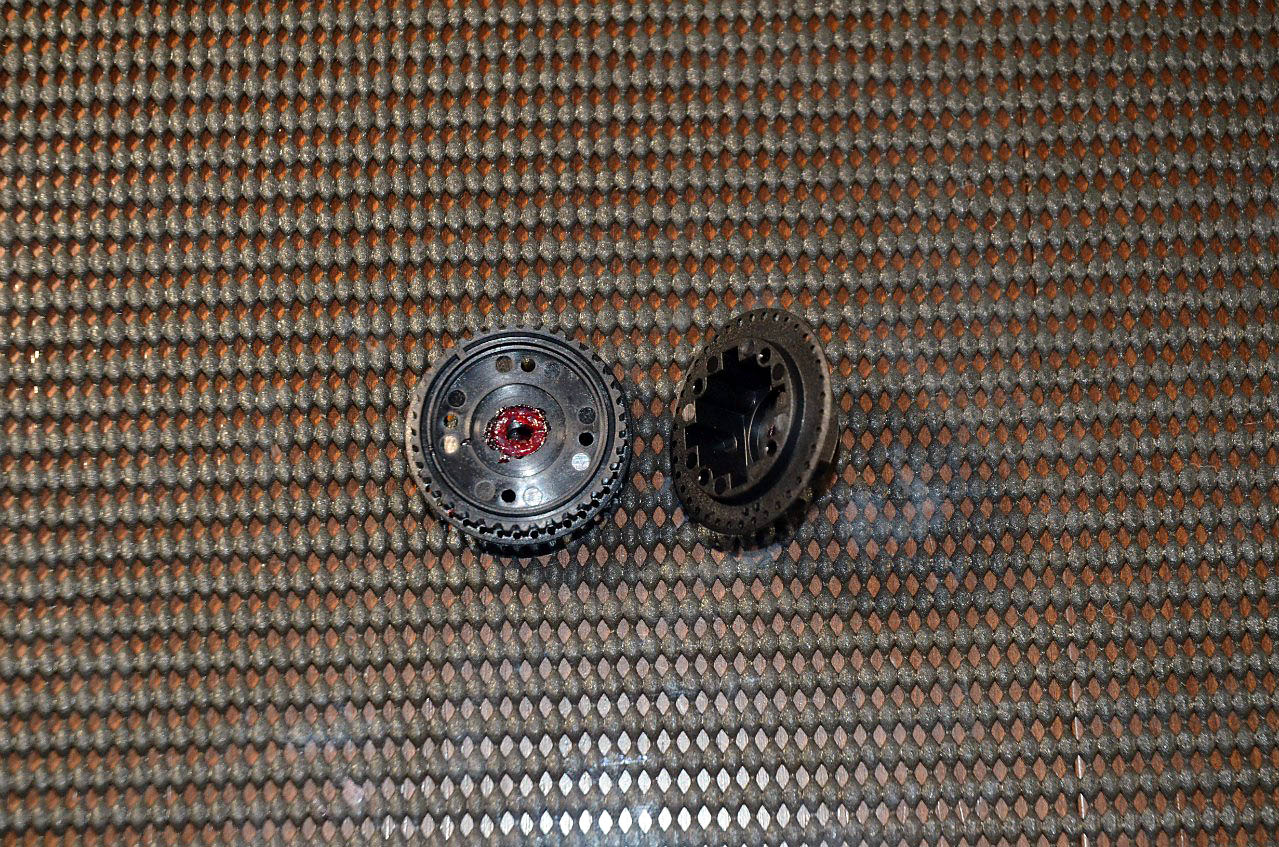 Build up all parts together.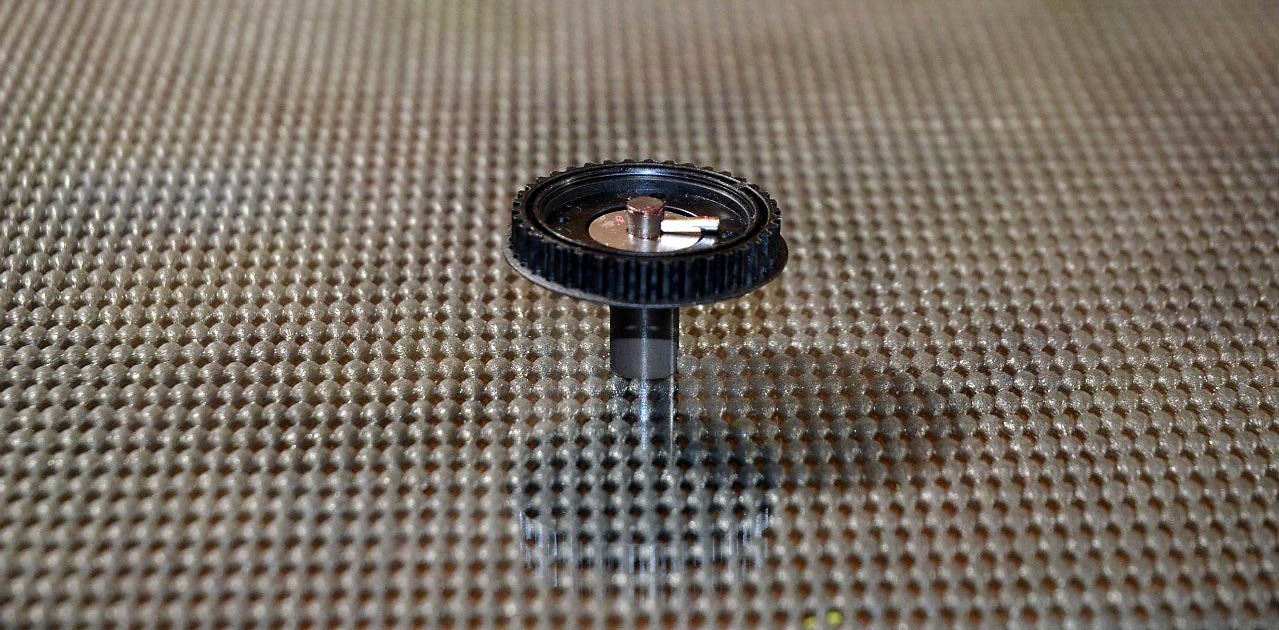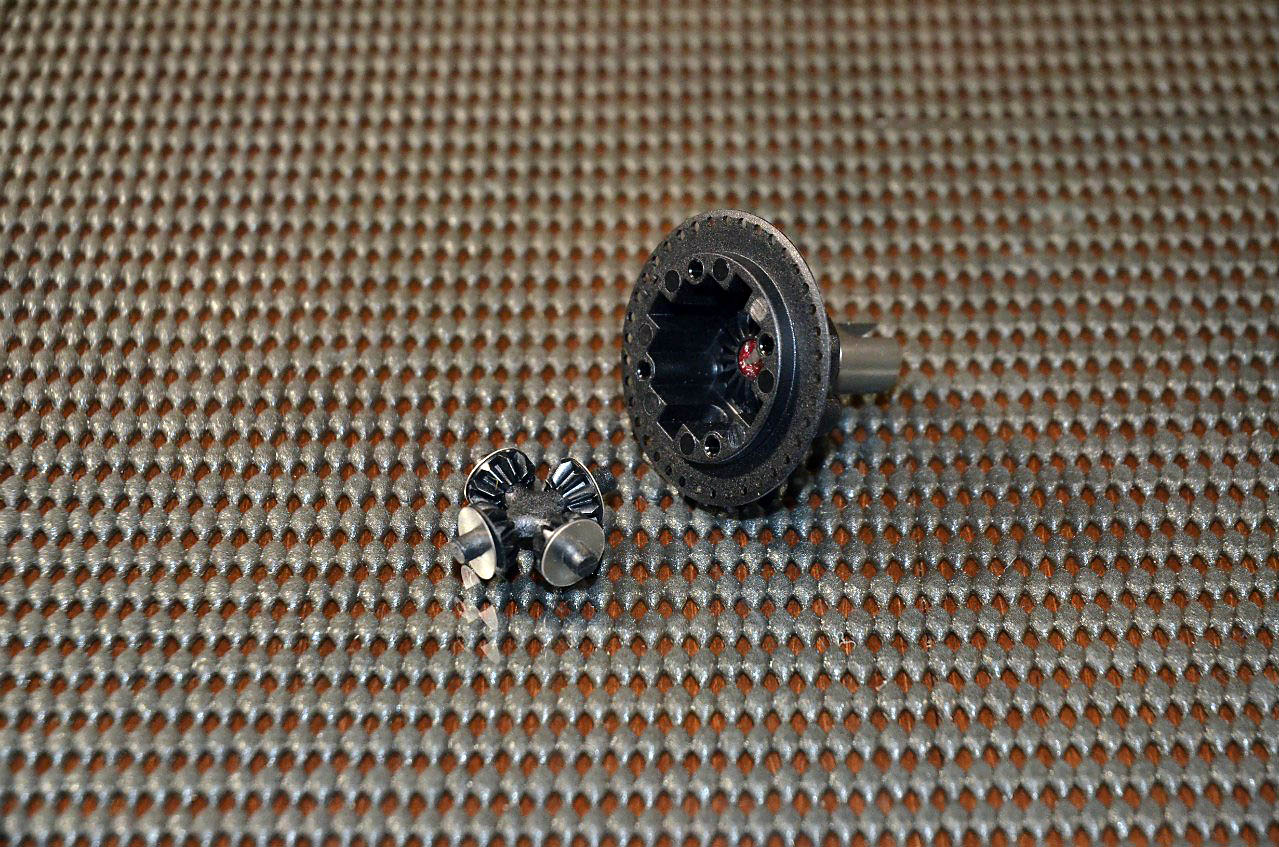 To fill differential properly, you must slightly cover central cross with oil. Differential must not be filled fully. You can use the weight of the empty and filled unit as a reference.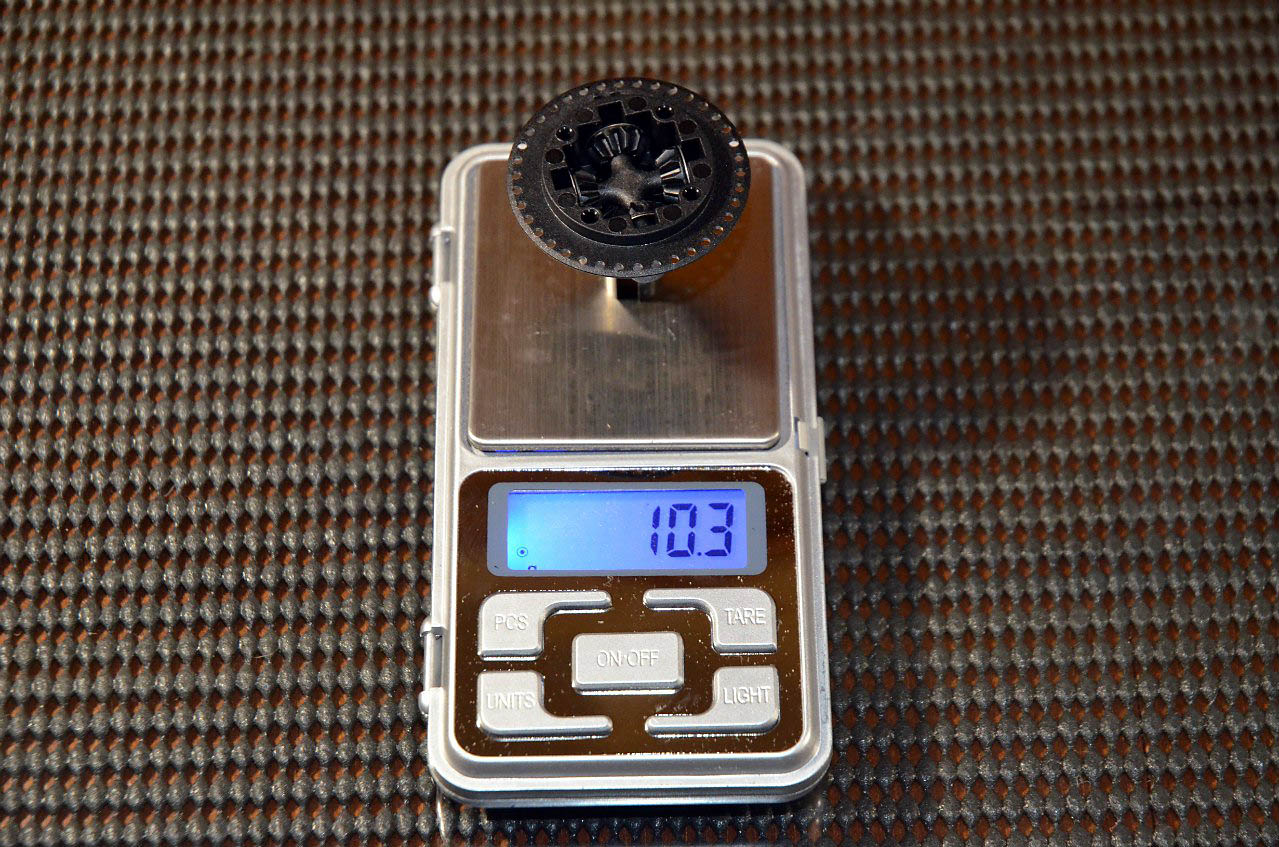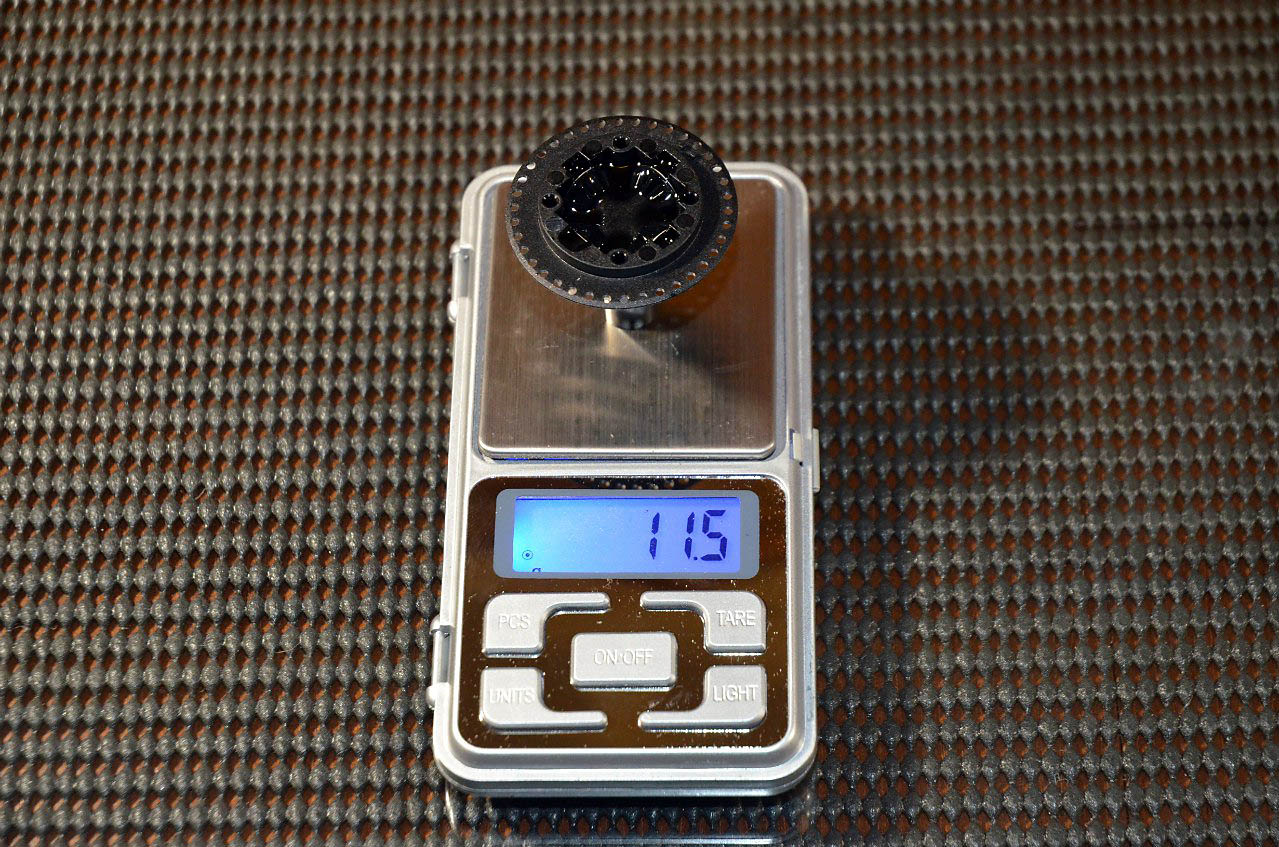 Final assembling of the differential. First time screws go very tough, so be careful with them. All details fit together perfectly. Outdriver rotates smooth without any play.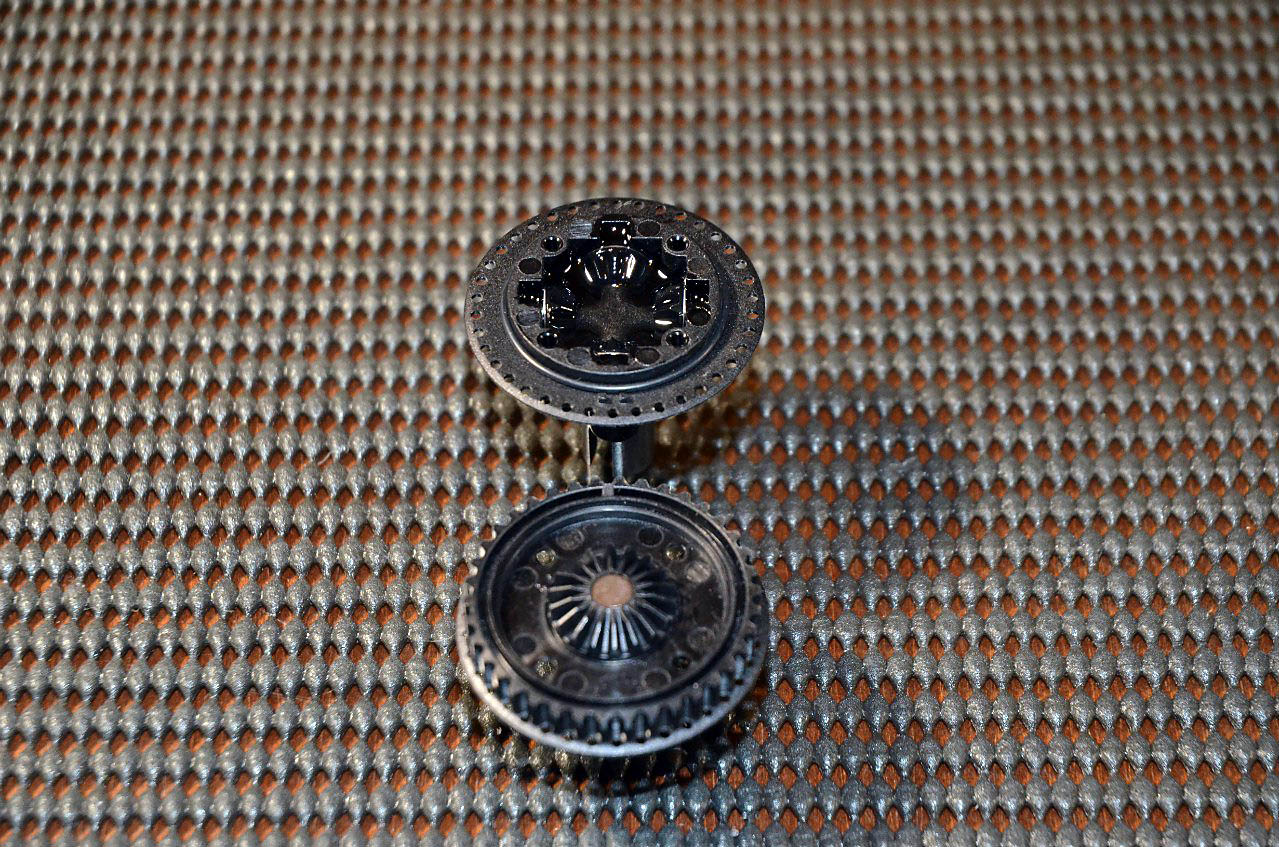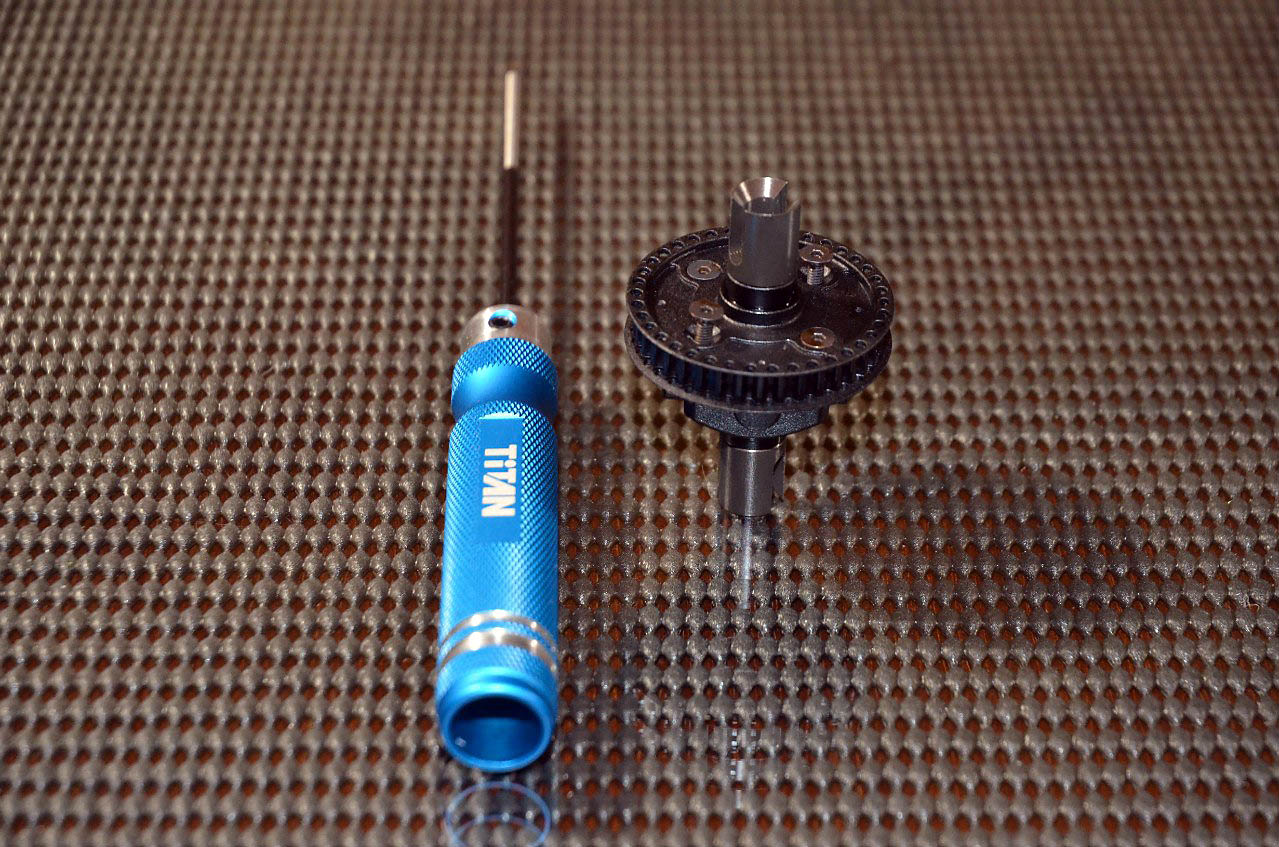 Weighting of complete spool and rear differential.