- ARC R10 2013 - Malc Hall - Rug Racers Rd1 - 06.10.2013 -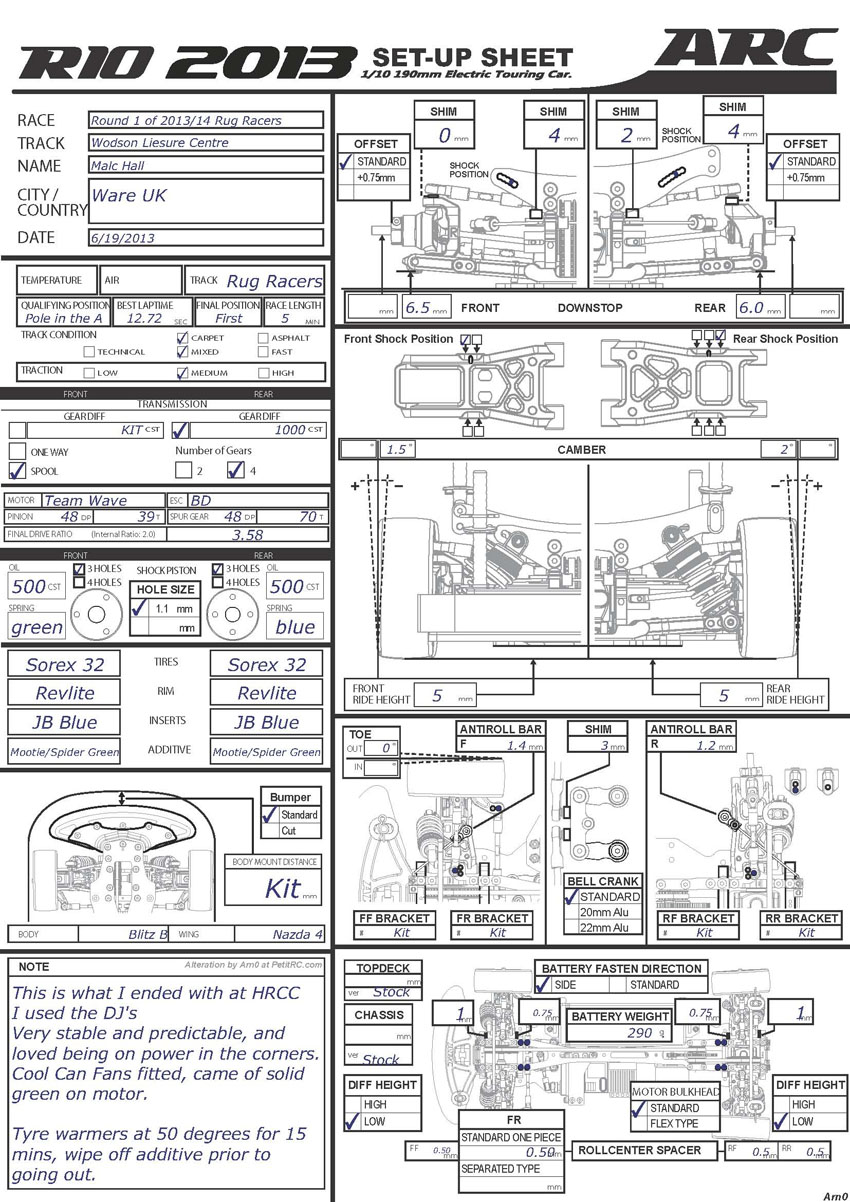 Ran the ARC in anger so to speak for the first time Yesterday at UKRR, and WOW, the car felt awesome from the off, taking TQ in round 1, and managed to get TQ in the 4th and final round by 2,20 seconds.

I tried 2 different shells on the day, the Nazda 4 which didnt rotate like the Blitz B shell, so stayed with this for the 2 finals, which I lead from the start to the finish.

There was a lot of pressure on me, as I have been a HB driver for the last 8 ish years, but I love this car and the way it handles, and the only change I made to the car was from 350MM oil all round, to 500MM oil all round, and 0.50mm less droop on the front to stop so much weight transfer to keep the rear more settled.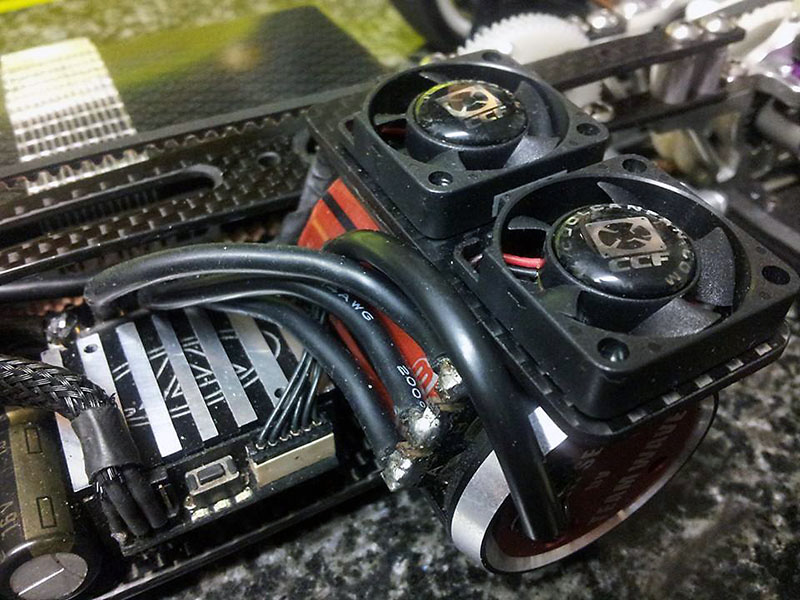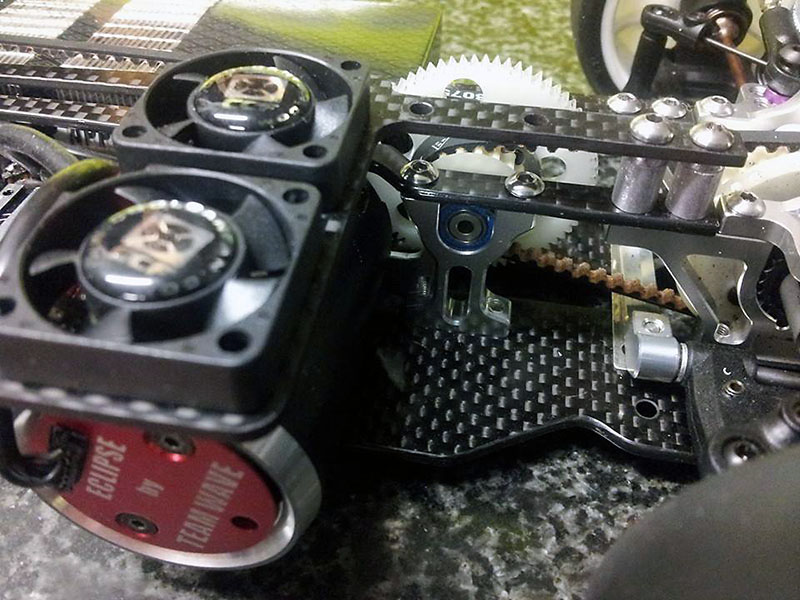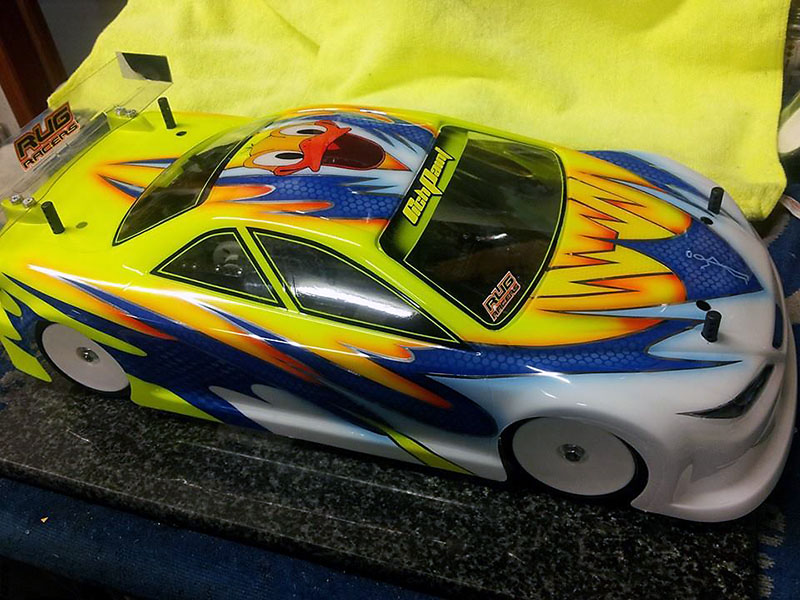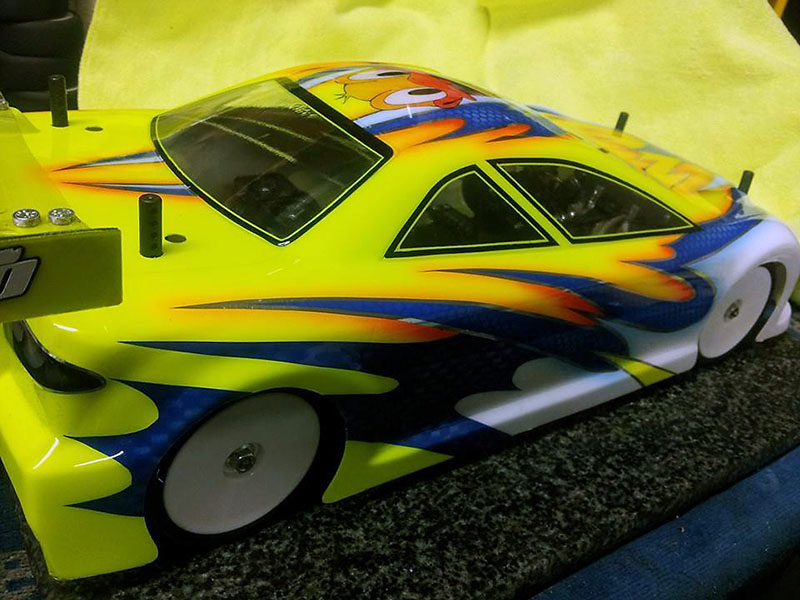 Source:
M. Hall