- ARC R10-2013 - David Spashett - ETS - Luxembourg - 06-08.06.2014 -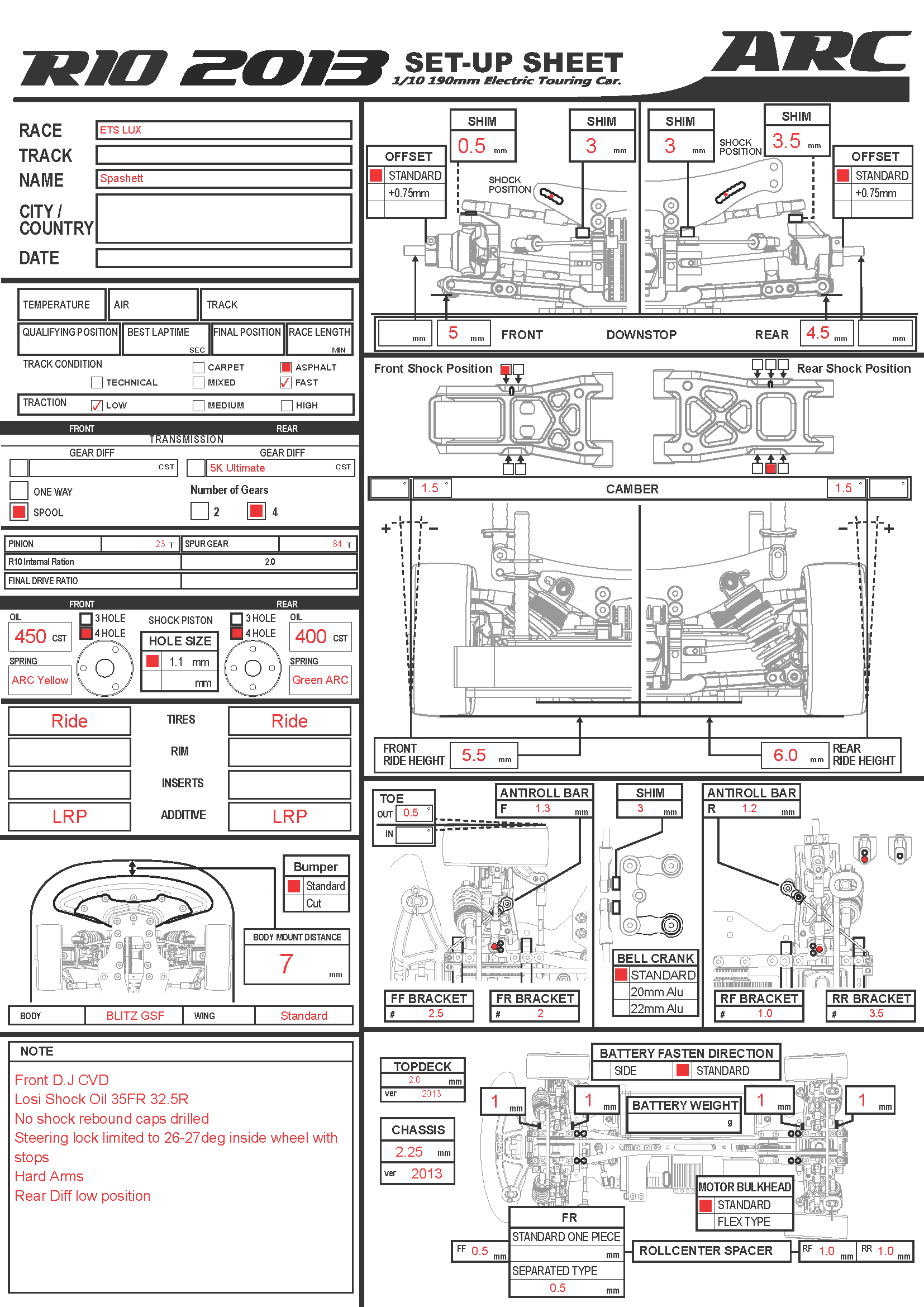 Motor - G-Force 4.5
ESC - LRP Flow
Batteries - Trinity
Tires - Ride (handout)
Radio/Servo - Spektrum
Bodyshell - Blitz TSX

Remarks - The 4 time World & 13 time European Champion is at his first big race with his ARC chassis with the event also marking his debut in the ETS, one of the sportís all time greats having stopped racing touring cars just the season before the series took life back in 2008. His R10 features a brand new chassis that is still at a prototype stage. Sporting a different outer shape, the design of the new graphite platform is meant to drastically change the flex, taking it away from the front and rear end and bringing it to the centre of the car. This solution also provides a single flex instead of two different movements, and itís meant to make the car handle more precisely especially in the sweepers.