- Team Xray XB4 - Lorenzo Crolla - European Championship - Valladolid - 18-20.07.2013 -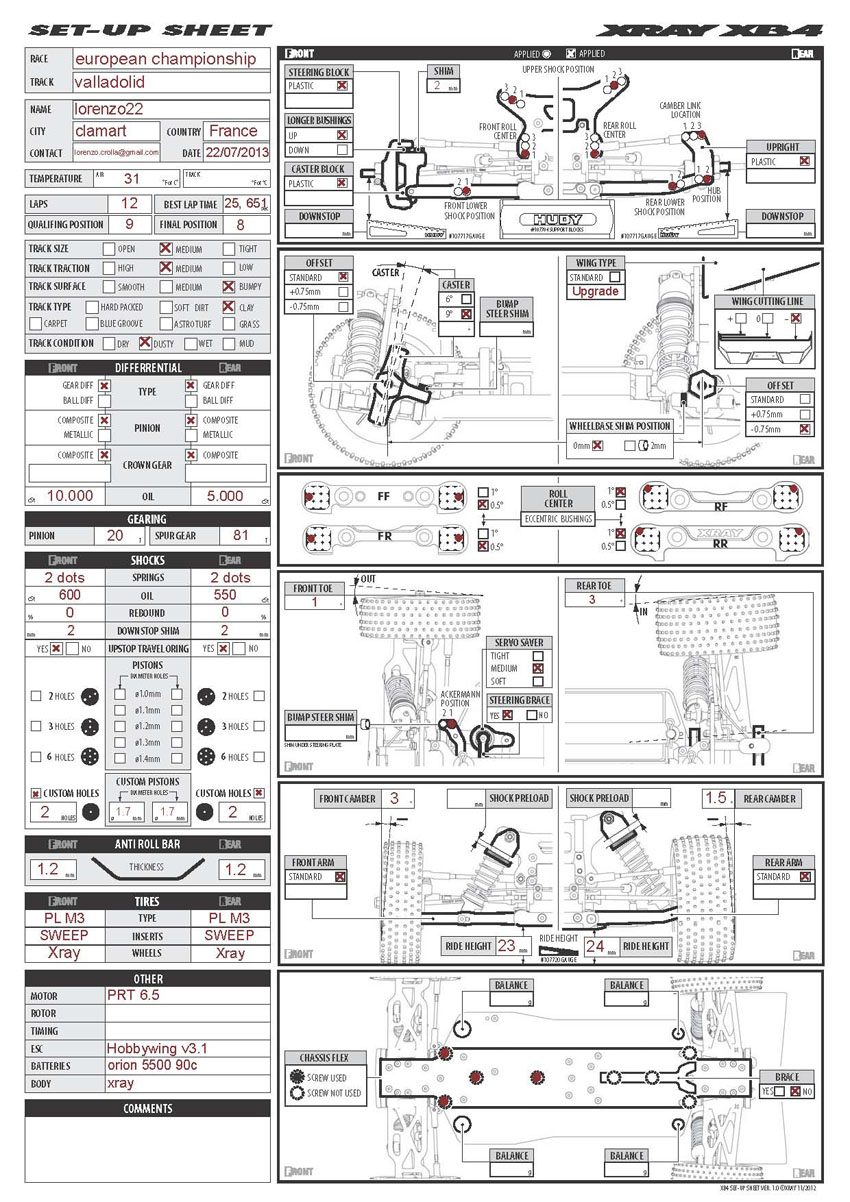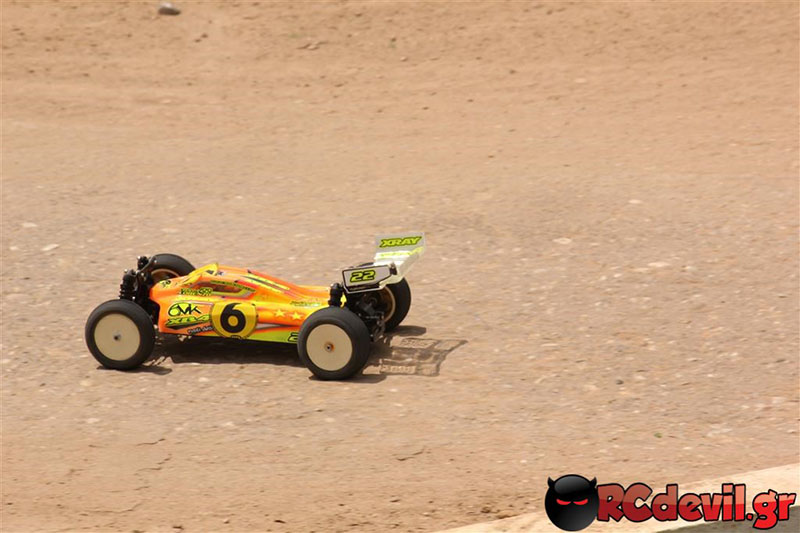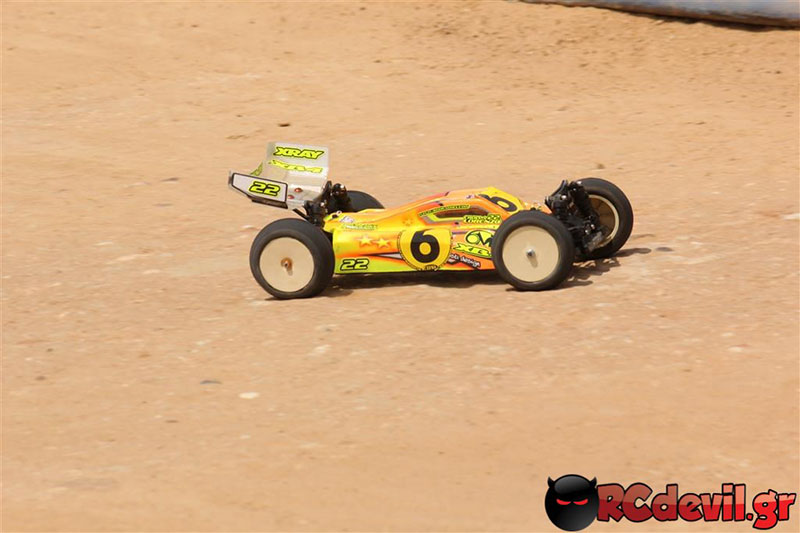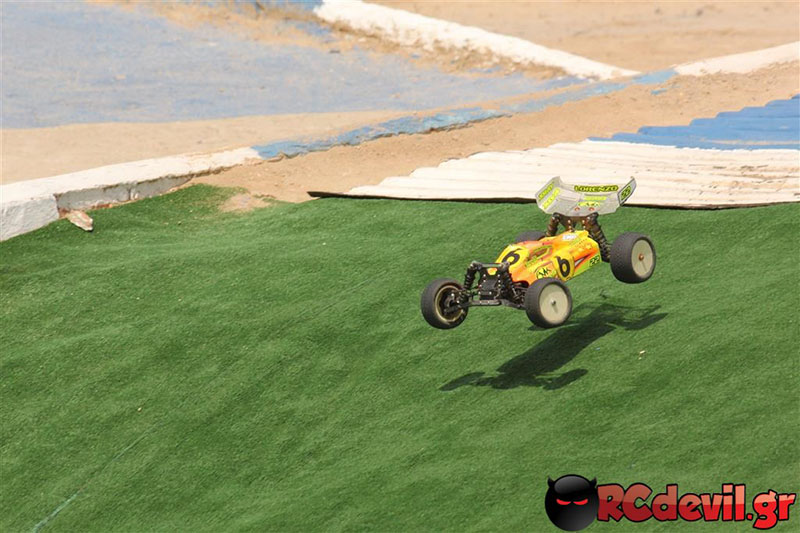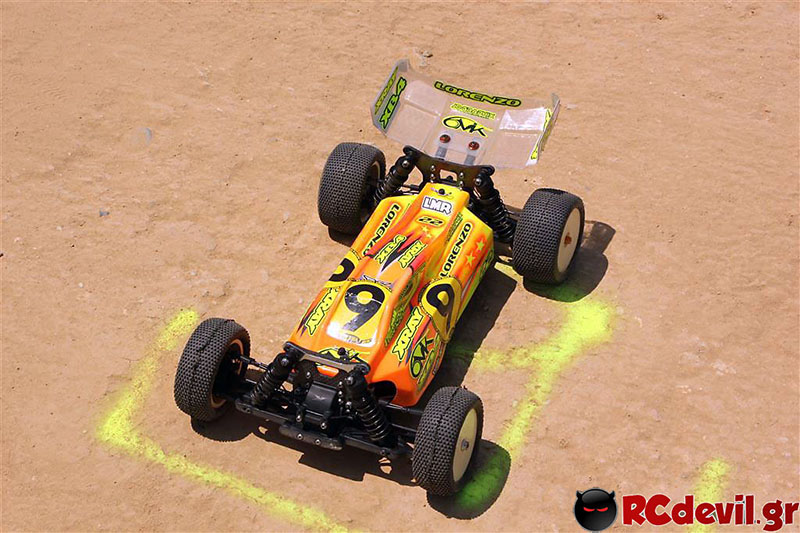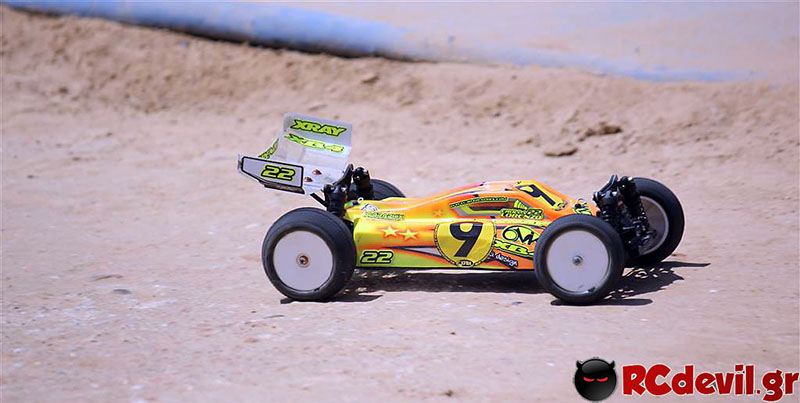 It's been an intense and fabulous set of Final races in the 4WD 1:10 scale European Championships, and we are sure that the results are as unexpected to you as they were for us!
Lee Martin put in a super-fast set of qualifying runs, coming back from breaking his car in the second qualifying round to take the TQ over the early favorite Jörn Neumann, who started from second. Jörn's teammate Hupo Hönigl started from third, with Martin Bayer in fourth and former 2WD World Champion Neil Cragg starting from fifth.
A Final #1

Lee started off quick but crashed on the small double jump before the bridge, which allowed many of the racers to sling past, including Martin, Jörn and Hupo. From this point, Martin led the race all the way to the finish as the rest of the racers made mistakes and held each other up trying to get a good finishing position. Lee Martin made up much of the ground he'd lost, getting past everyone else to settle into second place and start working on catching Martin around this very difficult track. After a mistake from Martin, Lee was directly behind him and started cranking up the pressure, but Martin would not crack! After a couple of mistakes from Lee, Martin had plenty of space behind him but some very small bobbles allowed Lee to catch up and pile on the pressure again and put a last-corner dive on Martin going into the final corner, but Martin crossed the line just half a car length ahead of Lee to take the first win! Finishing order: Martin Bayer, Lee Martin, Jörn Neumann.
A Final #2

The second A Final saw Lee, Jörn and Neil lead away on the first lap until a mistake over the small tabletop by Lee let Jörn past. A crash from Neil let David Ronnefalk pass into third, and the order between Jörn, Lee and David would grow and shrink over the next few laps. Jörn pulled away then crashed out of the first corner, allowing Lee and David to catch up once again, then David pulled off a very brave pass going up the 'Green Mile' of astroturf, passing Lee to get into second place! One lap later David use the long astroturf section again to get directly behind Jörn, and then pulled off a terrific pass to get into the lead! Jörn made a tight pass coming back through the esses to get back into the lead, which he maintained for the final couple of laps to take the win. Finishing order: Jörn Neumann, David Ronnefalk, Lee Martin.
A Final #3

The third A Final started off cleanly, and Lee held his lead until he crashed over the tabletop once again, letting several cars past. Jörn crossed the finish line with a gap to Martin Bayer, who'd finished fourth in the A2 Final and passed Jörn coming out of the Green Mile and into the banked 'Tarzan Curve', taking the lead over Jörn and allowing Neil Cragg to move into third. Jörn needed to keep Neil behind, driving defensive lines but he soon caught up to Martin and then flipped going into Tarzan, allowing several drivers to catch him! Martin was soon caught up by Neil but Martin put his foot down and soon built up a large gap, helped by David Ronnefalk who got past Neil just before the bridge. Jörn also got past Neil and was quickly pressuring David, but David pulled away and started pressuring Martin. On the last lap, Jörn then David made big mistakes on the Green Mile but were still able to apply huge amounts of pressure to Martin for the last half-lap of the race, even touching coming off the huge central bridge! David made a huge mistake over the last set of doubles, cartwheeling into the dust and giving Jörn second as Martin came over the finish line to win the 2013 EFRA 1:10 4WD European Championship!


The Final results are:
1 Martin Bayer CZ
2 Jörn Neumann DE
3 Lee Martin GB
4 David Ronnefalk SE
5 Neil Cragg GB
6 Darren Bloomfield GB
7 Hupo Hönigl AT
8 Lorenzo Crolla FR
9 Martin Kreil AT
10 Paul Bradby GB


Come back to efra.ws later this week, from Wednesday, with live video streaming, live timing and commentary from the RC Racing TV team at the 1/8th On-Road Championships AND the Large Scale Off-Road Championships!
Source: