- Team Xray XB4 - Andrew Clark - Mike Hobby Shop - 24.12.2012 -

When I was building the car I wasn't agreeing with much of what the Box clay setup was suggesting so I opted for my own setup and I was glad. There was another XB4 driver struggling for rear grip and my car was fast and consistent from the first pack, just begging to be pushed. I did not have any trouble with the diffs or towers and I took a few good tumbles, I will still probably order the NT1 gears and 4mm towers for peace of mind though. All in all, a very productive day, there is still some more speed in the car but I am very happy with how it was considering how loose the track was today.

There is my current setup. Very easy to drive with plenty of steering. If more is needed, 5-7K in the front will fix that or go up to 5K in the rear. Awesome car! The only other item I could use is a bit thicker rear sway bar. Probably going to try a 1.3 or 1.4 when I can get my hands on one.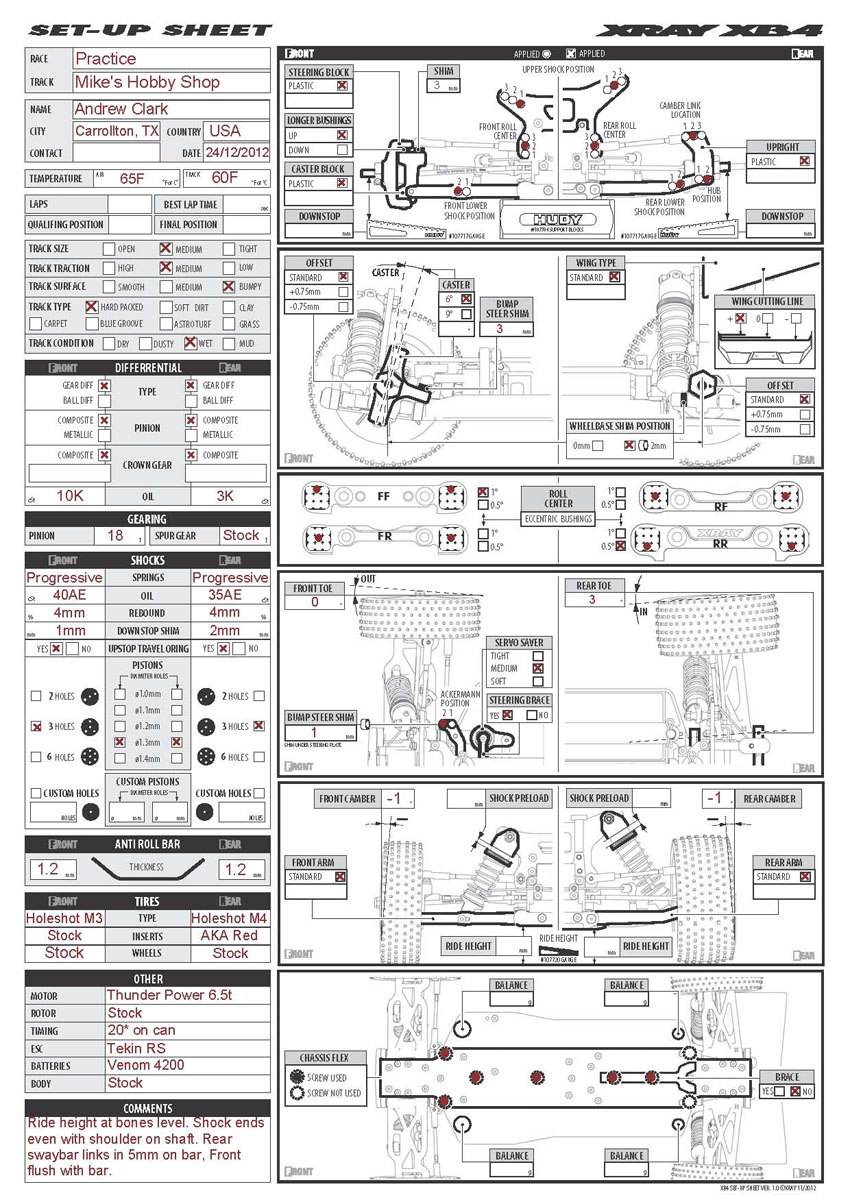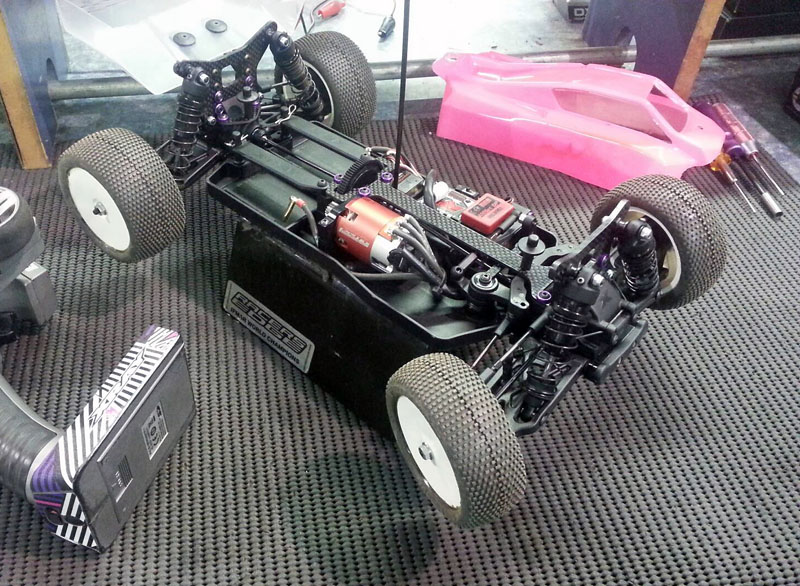 Source: