Mugen Seiki MBX8 ECO:
After the Nitro Truggy win, the Pro E-Buggy main went down! The race took place around 9pm, it was dark, and chilly to say the least. For starters, he has the JConcepts S15 body and the F2I wing mounted, his go-to combo. Taking a closer look at the front and rear end of the car, you'll notice the JConcepts Mugen MBX8 Fin Titanium Turnbuckle set. We took close photos of both ends so you can check out the shock positions and suspension set up.
In regards to power under hood, you'll notice the Hobbywing Xerun XR8 Pro ESC paired with the 2200kV Motor. For servos he's using the same 170SBL Protek servo you saw earlier in the Nitro Truck. Battery wise, he's loaded his E-Buggy with the ProTek RC 4s Shorty pack. It's 6000mAh, 15.2V and 120C. Another detail we got some questions about when we shared these photos on Facebook, were the side guards. These are the Protek RC Carbon Fiber side guards. They have more clearance and are lighter than the stock side guards. For Tires, it's once again the winning trio of Green Reflexes, Dirt Tech Inserts, and this time Mono Wheels. He actually re-ran the tires from qualifying in the mains.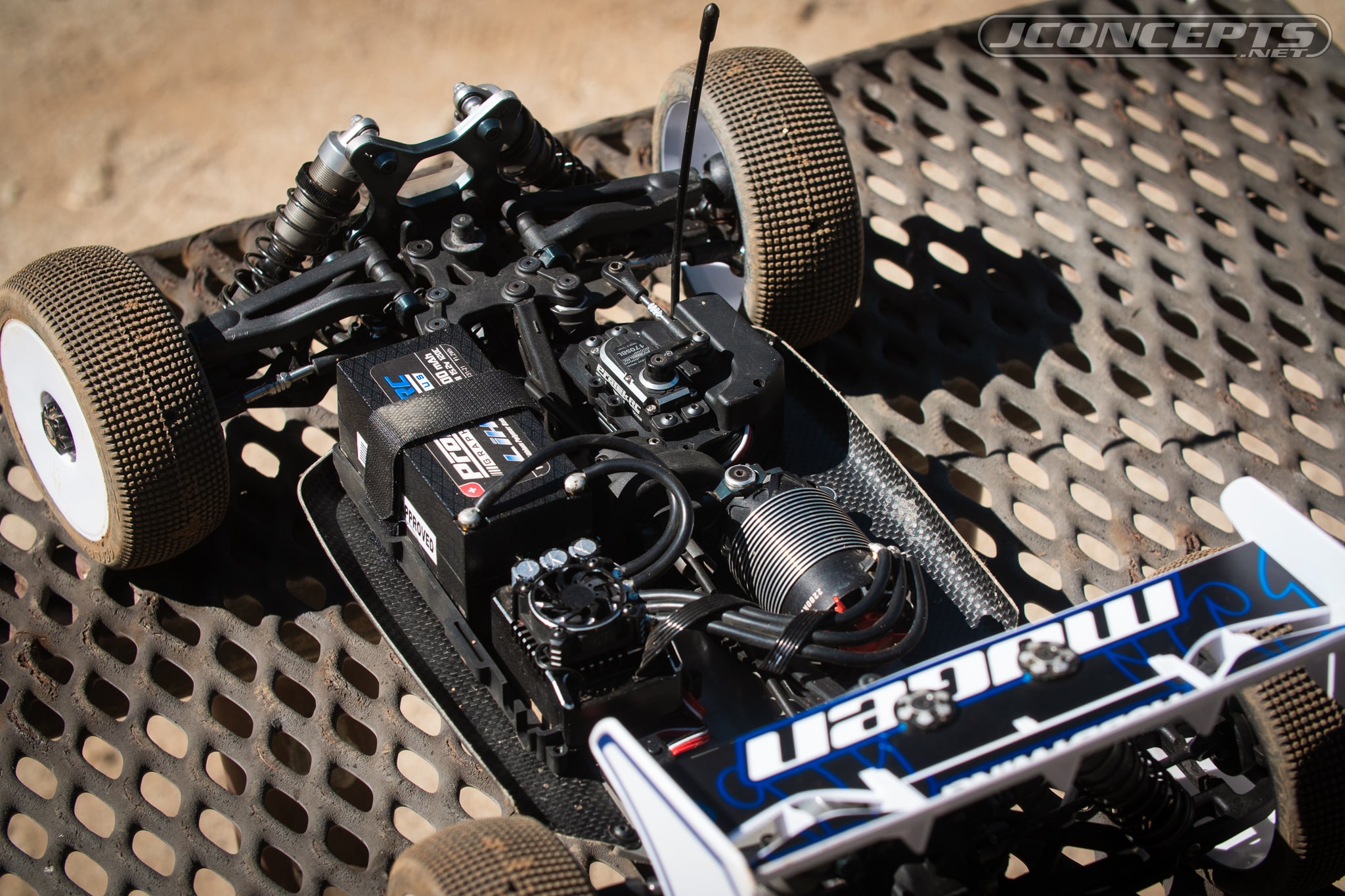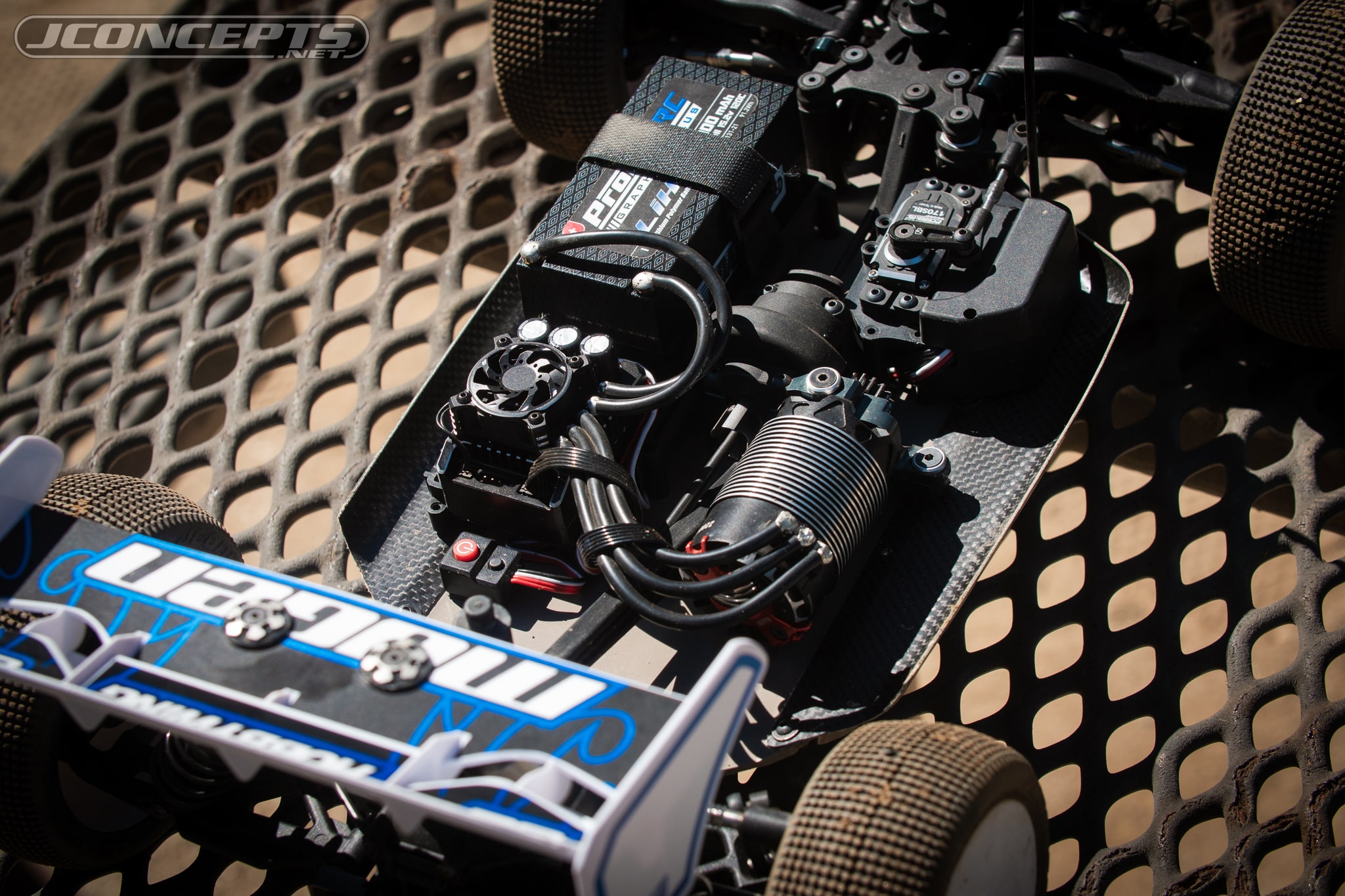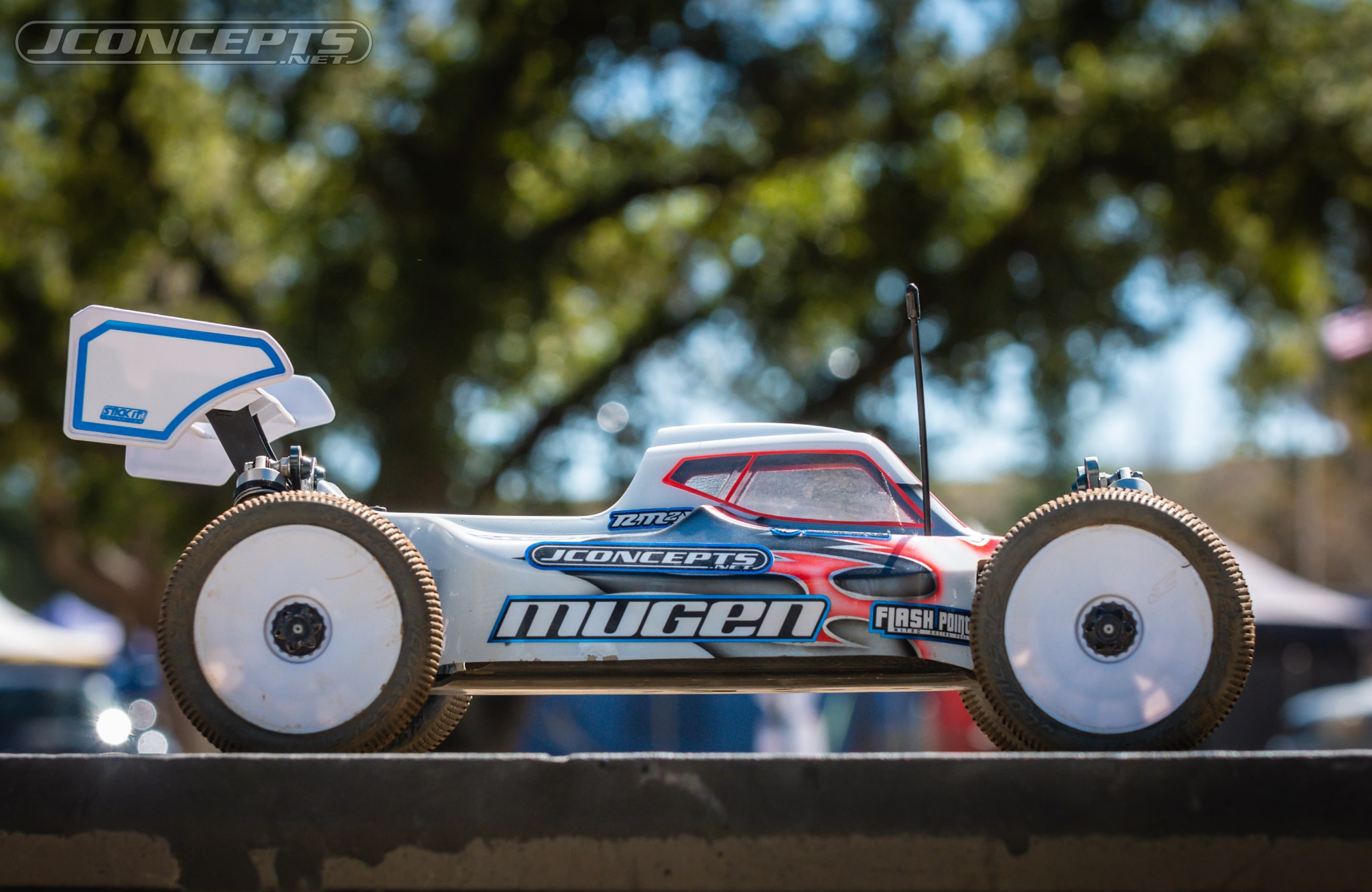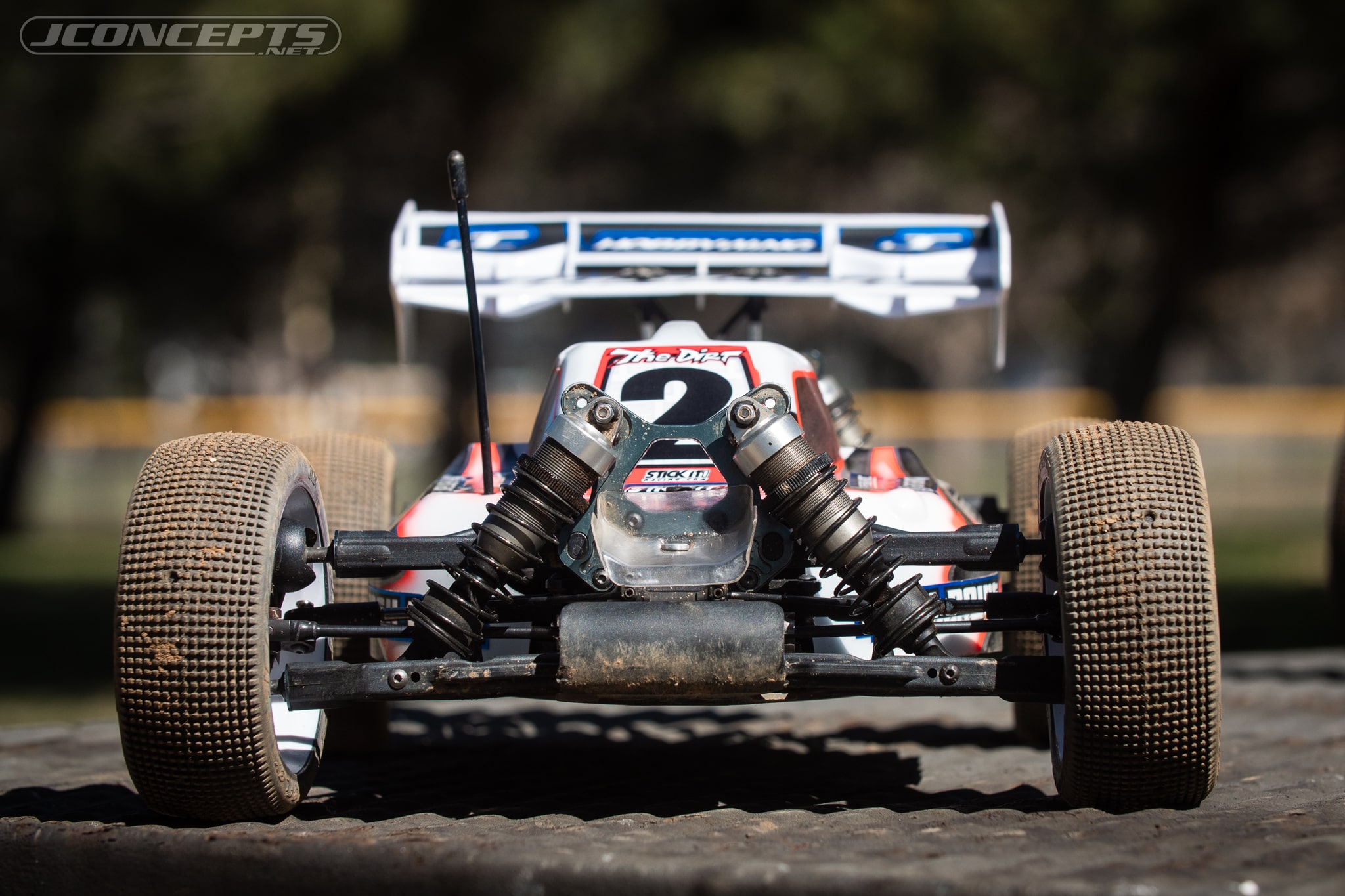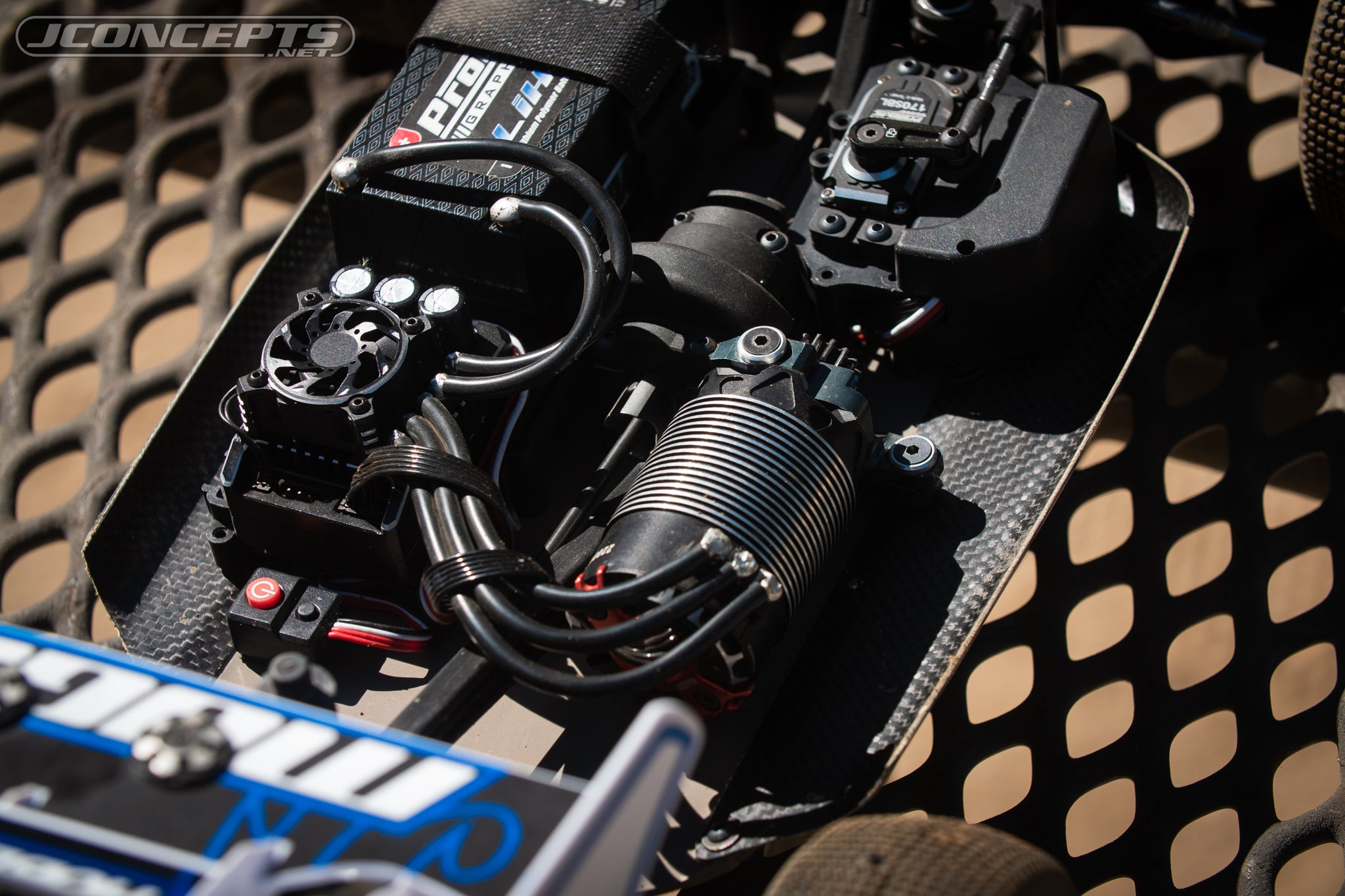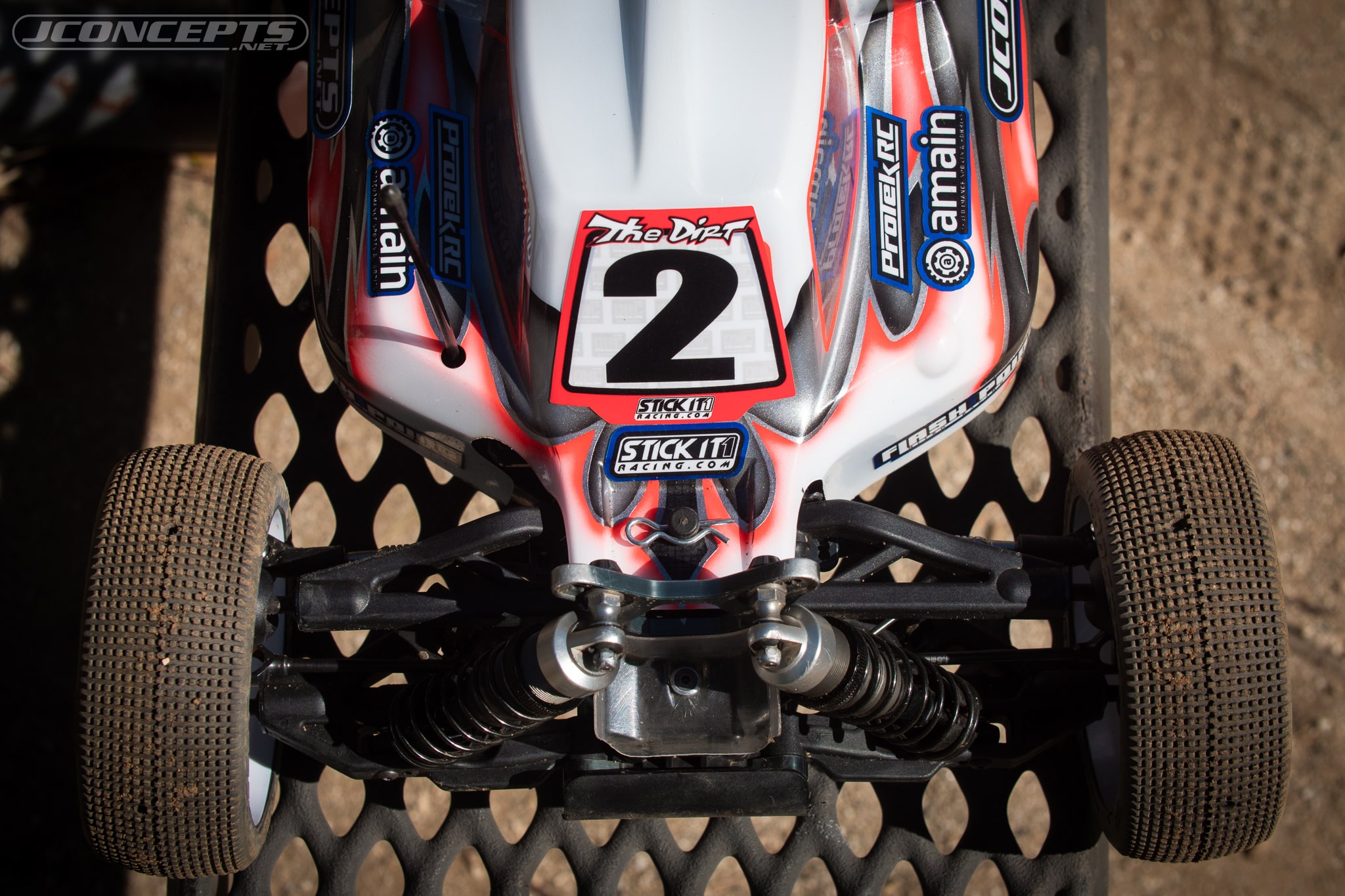 Mugen Seiki MBX8:
The final class he needed to win in order to make it a sweep was Pro Nitro Buggy! Maifield's Nitro Buggy was fresh off the track when we snapped these photos. There is a lot of overlap with the E-Buggy in regards to the JConcepts products used on this vehicle. You'll quickly notice we've got the S15 body and F2I wing again as well as the Reflex for tires!
Watching Maifield drive is always so impressive. His consistency feels almost perfect all the while maintaining speed. He had some of the highest consistency rates across the board. If you love stats, his consistency was rated at 95.02% in Nitro Buggy. For the Nitro Buggy we've got the Maxima B2R Engine, Flashpoint EFRA 2146 Exhaust system, and the 170SBL ProTek Servos.