Ryan Maifield left it all out on the track at the 2021 Dirt Nitro Challenge. A race that will humble anyone in a minute, but may also present some of the greatest victories. We saw Maifield put his head down and do some serious work with his JConcepts equipped Mugen vehicles! Both nitro mains were 45 minutes, a marathon to say the least, and the E-Buggy main was 10 minutes. It was crucial to have durable, predictable, and solid equipment. That being said, we wanted to take you under the hood of Ryan Maifield's winning vehicles!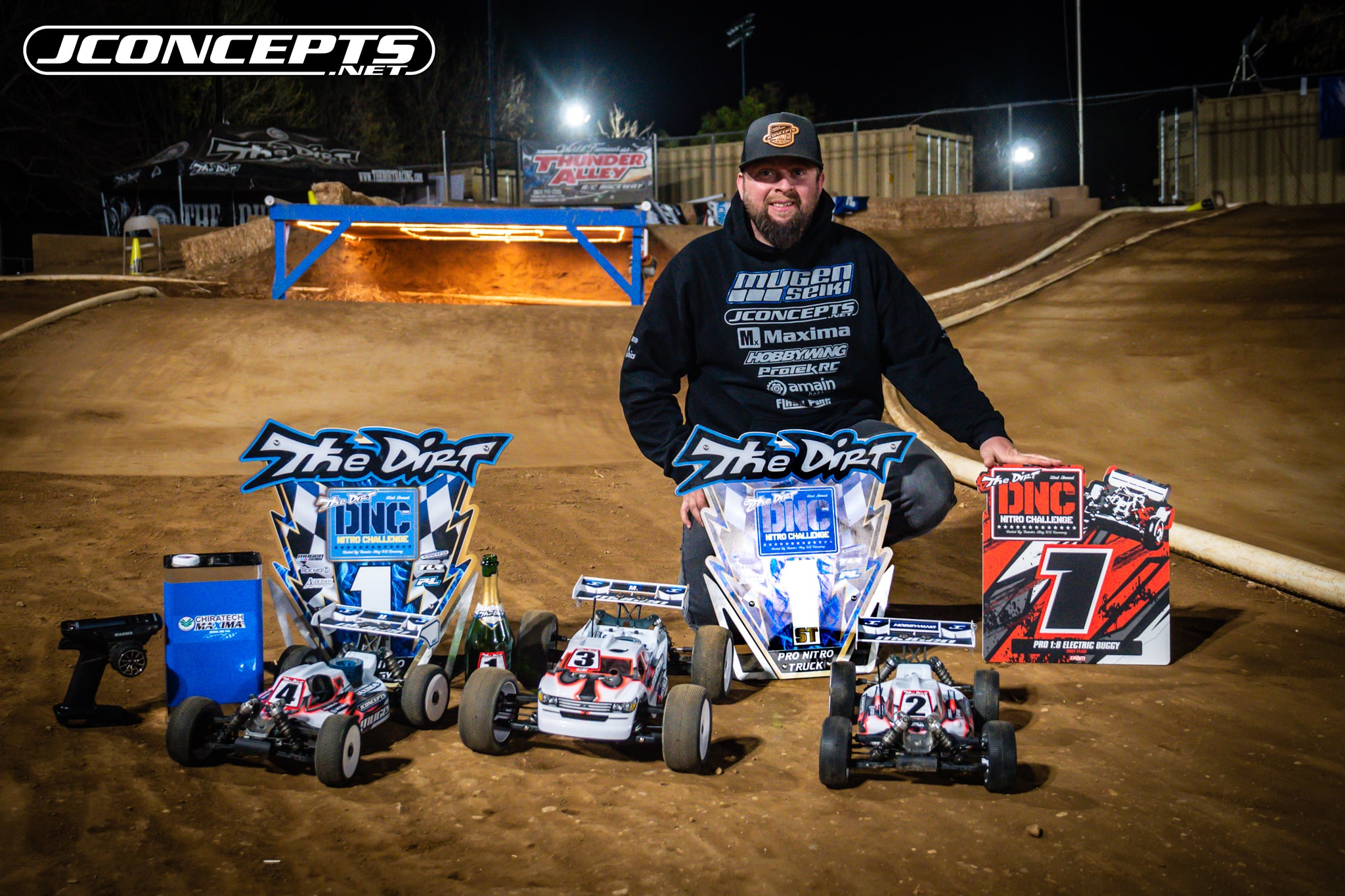 Mugen Seiki MBX8T:
Moving right into the basics, we have the JConcepts Finnisher Truggy body and F2I wing painted up in the iconic Maifield night time scheme. Maifield has been running the Finnisher body for a minute now, as we've seen it win Championships over and over again. From the 2016 ROAR Nationals to the 2020 DNC (and now 2021), this body has been a winner.
Powering this beast, are the ProTek 170SBL Black Label High Speed Servos, the Maxima B2X engine, and the O.S T-2090SC pipe. If you look closely you'll also notice the Protek Electronic Switch mounted on the side of the receiver box. Another detail that people sometimes overlook are the titanium Lunsford screws. These screws are not only very high-quality but are also used to reduce weight. For tires, the Green Reflex, Dirt Tech inserts, and Bullet wheels were the winning trio all weekend long! Maifield tried out a couple of other tread patterns, but ultimately kept coming back to the Reflex. The green compound was the go-to as his mains took place in the cooler evening temps and tire wear was low.