- Brian Kinwald's Custom B6 -
There's no question that Brian Kinwald had a huge impact on this hobby and to most of the current pro racers as a mentor to some, a hero to others, an idol to many, but most importantly… a friend to everyone he met at the track. He loved RC racing with a passion and even to this day, you're going to be hard pressed to find someone that loves to tinker more than BK. From all hours of the day to sunrise, Brian wanted to make everything special, uniquely custom, and with a little bit of the BK magic.
Jason Ruona and Brian Kinwald have been friends for over 20 years and recently, Jason wrote a retrospective article that covers a lot of history with Brian and his accomplishments but also check out the quick BK bio written in 2013 as it has a lot of great info to what makes Brian so unique. For one of the JConcepts projects, Jason shipped Brian a box of parts and said, "Have at it… just do what you do." About a month later, this is what BK came up with. We wanted to share with you one of BK's coolest creations.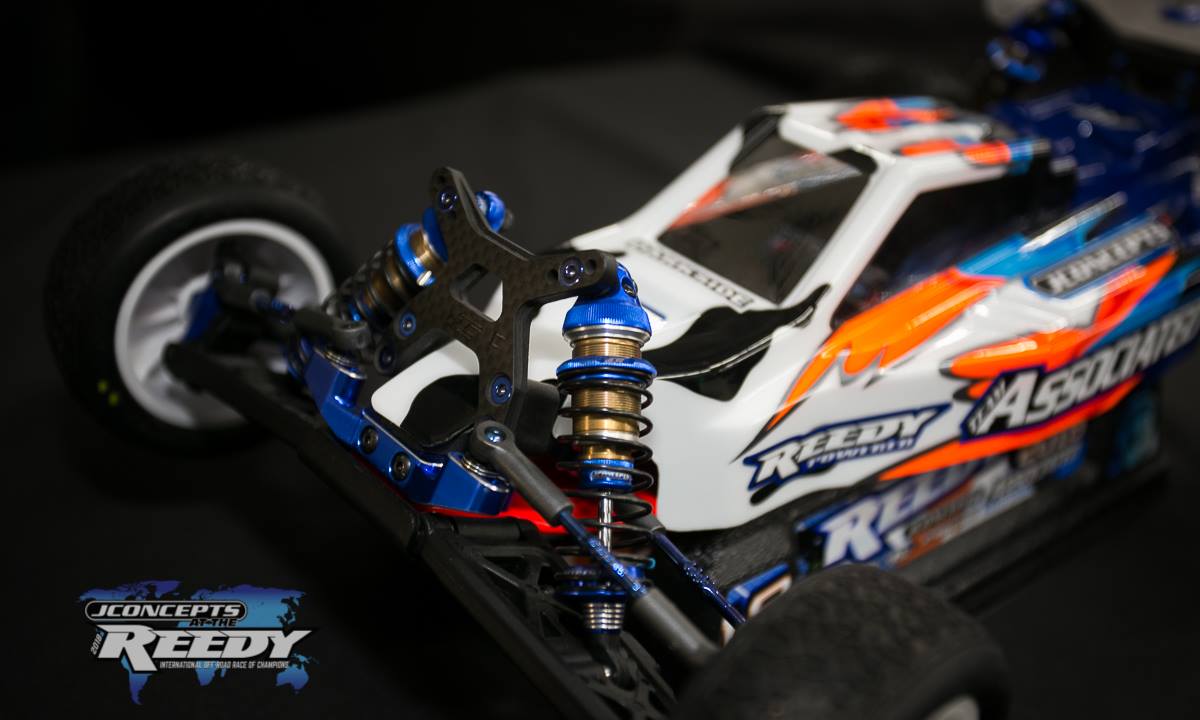 Everything metal is basically machined. All things simple made custom; was basically his motto because Brian didn't want to have a car that was just like everyone else's. From spring cups to shock caps, one of BK's signature touches was using the lathe to stripe lines into metal that ultimately became Brian's unique style. Another thing that Brian liked to do was color coordinate things like having blue strews vs the standard black steel pieces.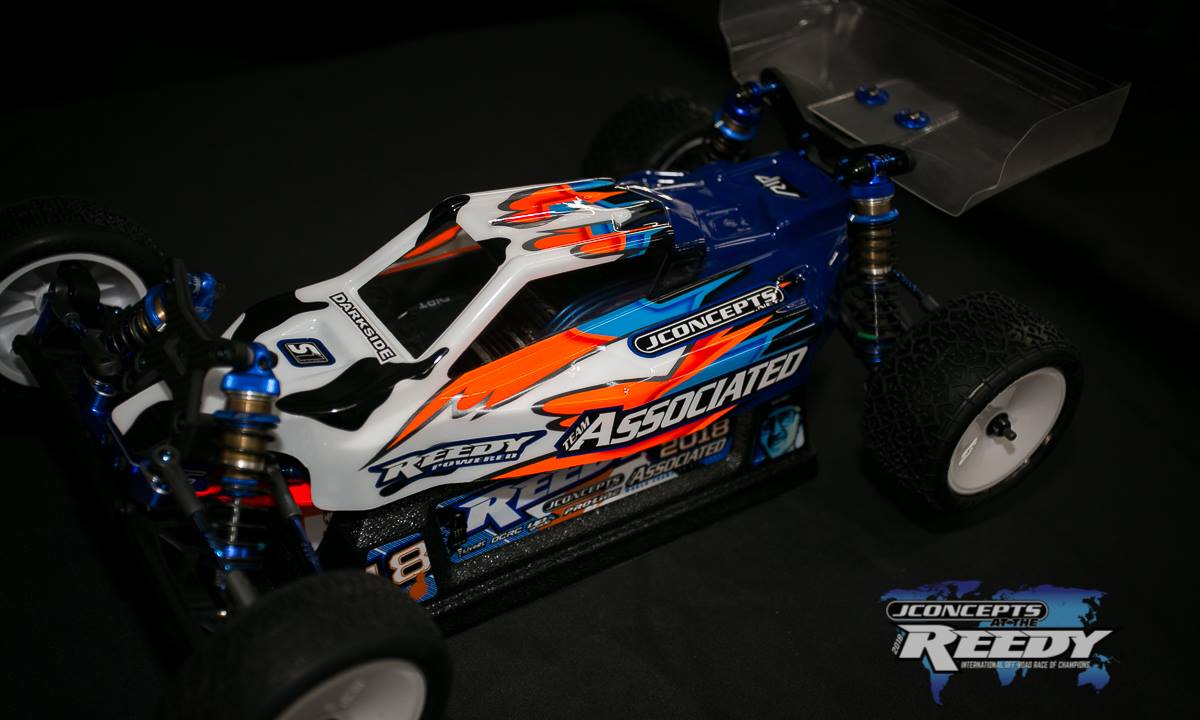 The body is our standard thickness JConcepts F2 body that has a Cliff Lett inspired by the 90's "Team Moo" paint job but done in a more modern approach thanks to Darkside Designs. Being that Kinwald grew up racing with Cliff, we thought the era and crossover would look nice as Brian was a still a Team Associated driver at the time.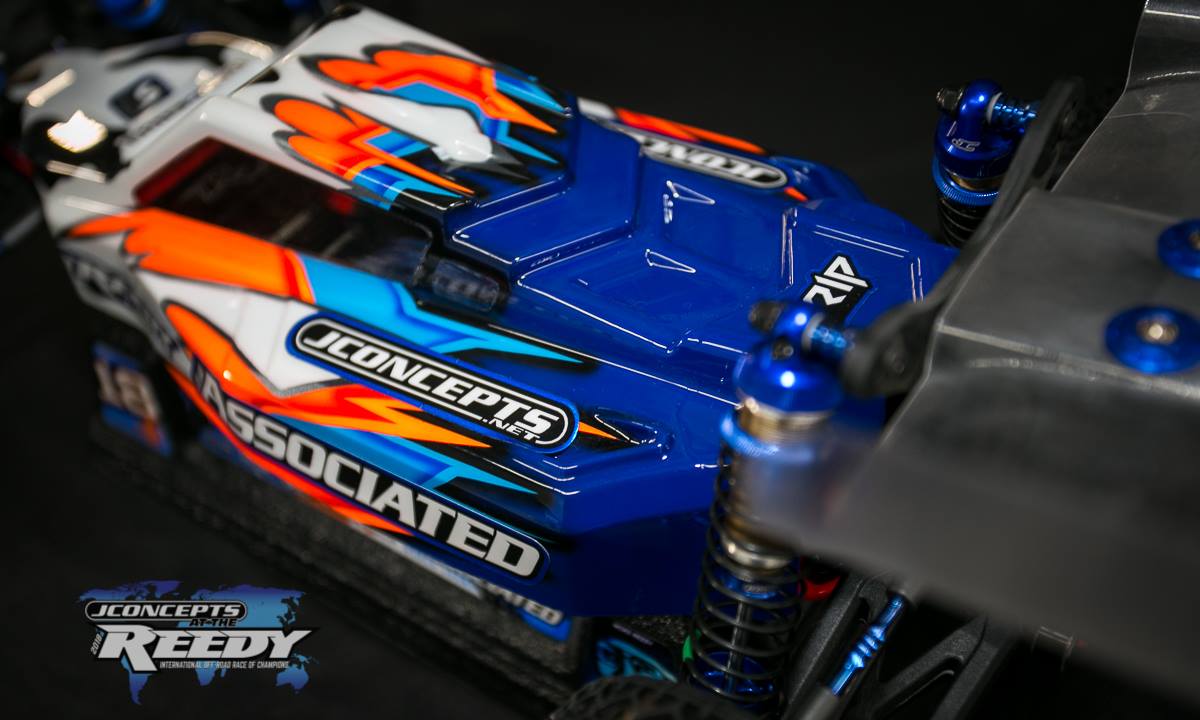 Thanks to Stickit1 Racing for the awesome stickers to retrofit the body with added class. Brian Causse of Stickit1 and Brian Kinwald also developed a special relationship over the years as being native to Arizona.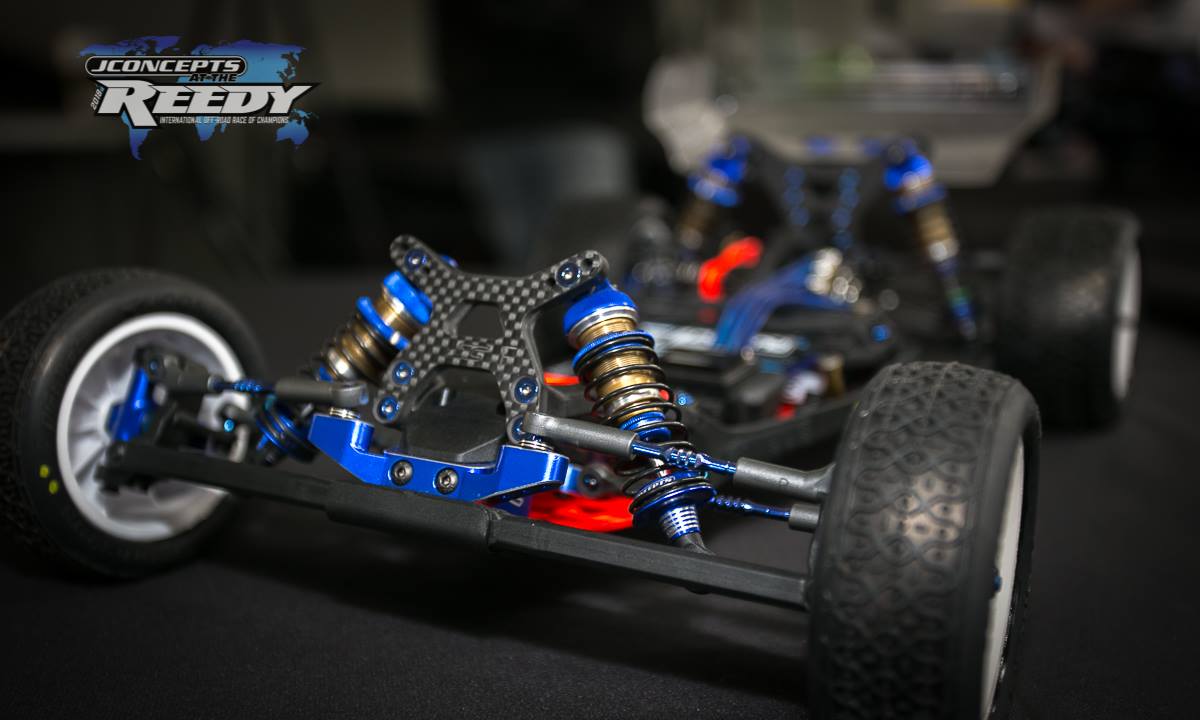 At the front of the B6 Custom build is JConcepts Aluminum Front Bulkhead and Camber Link mount. If you know Kinwald, you know his favorite color is blue and it had to be blue everything! B6.1 Fin Titanium Turnbuckles were also used and anodized blue to match the rest of the custom blue parts on the car. The front JConcepts Carbon Fiber straight arm tower was also used to complete the build as well.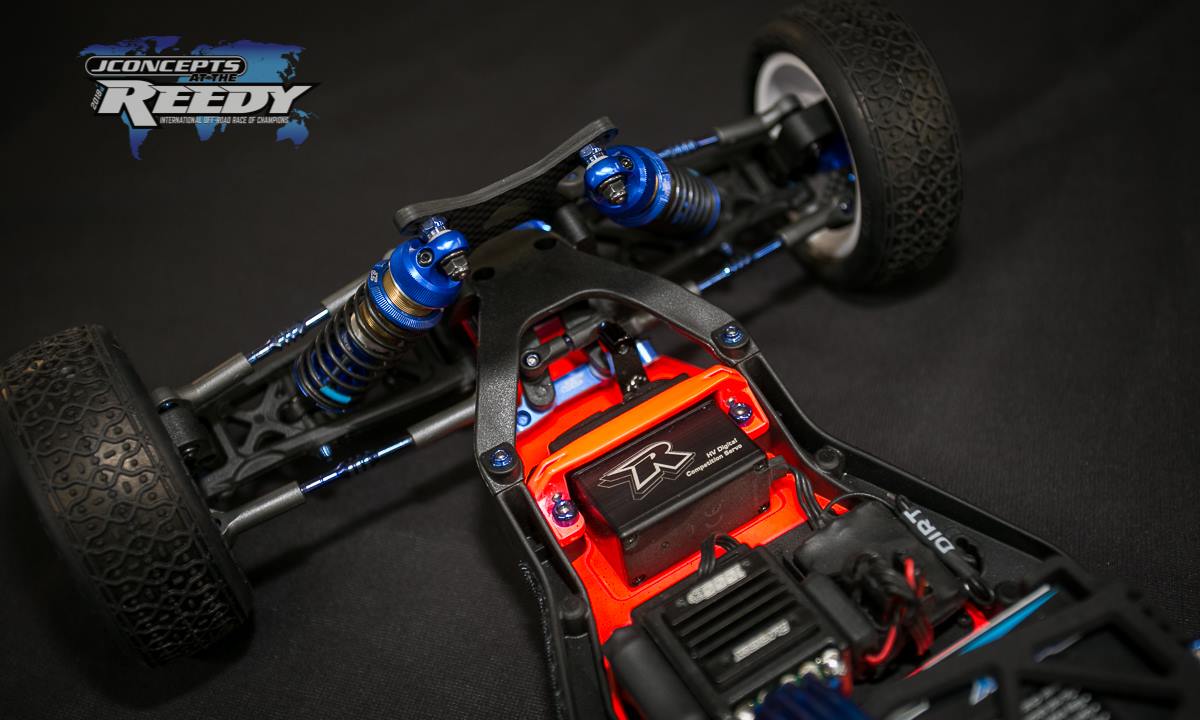 From this view, you can see Brian had the JConcepts Servo Mount Bracket power coated fluorescent red to match the chassis adding to the uniqueness of the build. The JConcepts B6.1 Aluminum Steering Rack was a drop fit replacement and of course … it passed the blue test.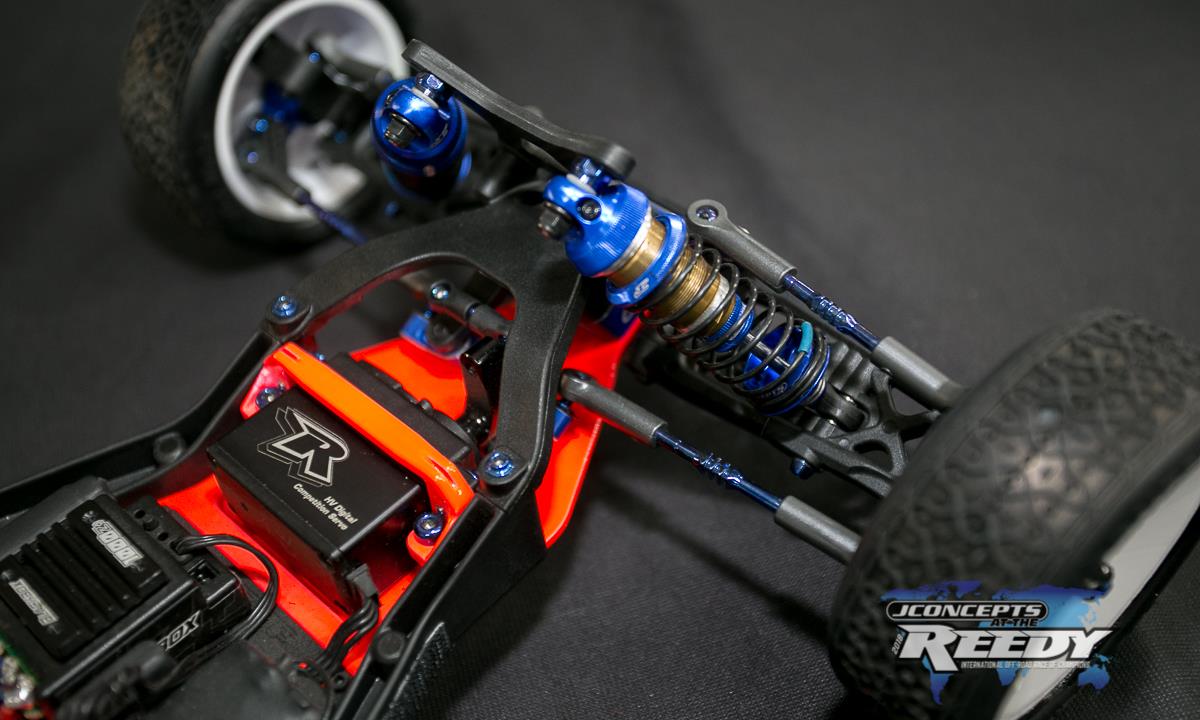 Not sure if the setup called for front blue springs or if BK chose them b/c they're 'blue' springs. Here's another look at the JConcepts Fin Shock Caps, Shock Collars, Shock Bottom Caps, and Spring Cups that BK used to fully trick out the shock package.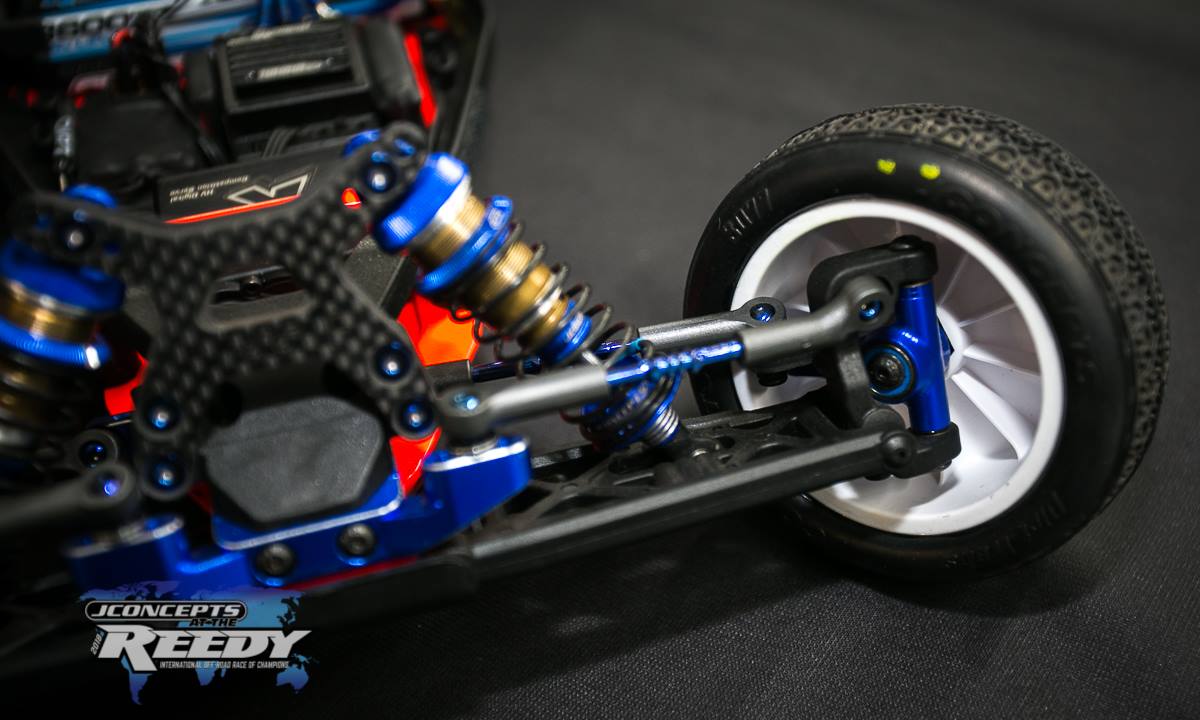 Adding to the uniqueness of this B6 build, Kinwald actually has a few very rare (basically zero in existence) prototype pieces on this build and here's the first one… the JConcepts prototype B6 aluminum spindle! The spindle undoubtedly takes on a lot of forces as the car turns and lands jumps so having a durable spindle and suspension components is important in racing. As of now, these are only prototype.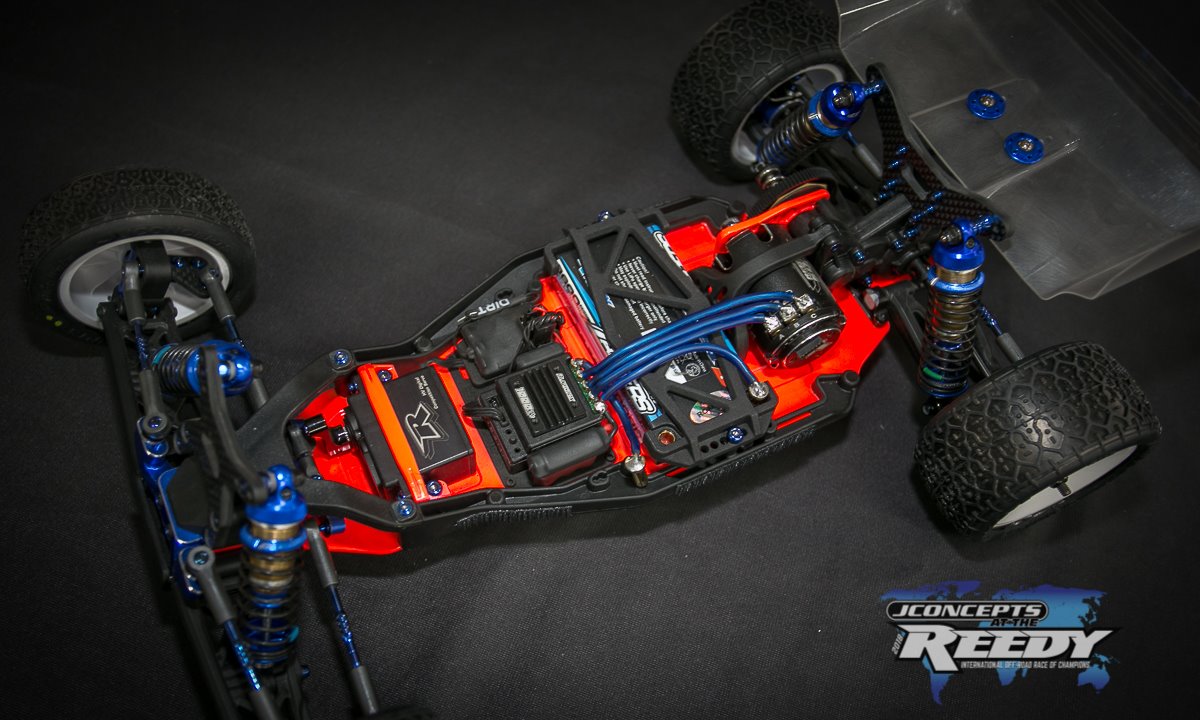 Looking from the top, you can see this B6 is far from ordinary. Kindwald completed this build with trick baby blue wires to connect the motor and battery along with a tidy wire job using standard Reedy Electronics.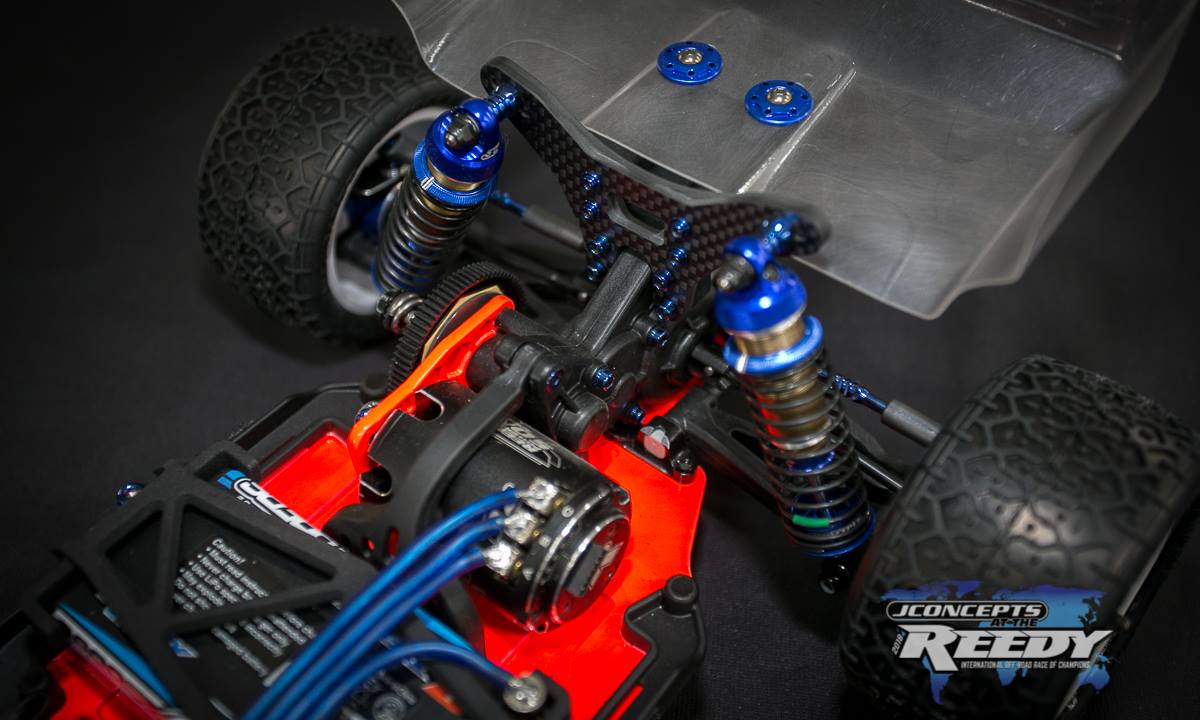 It might be hard to tell, but BK used the JConcepts B6 Honeycomb Motor Plate, but powder coated to match the chassis and front servo bracket to further complete the look. From here you can see the JConcepts B6 C and D Suspension mounts being used to add more of a signature touch.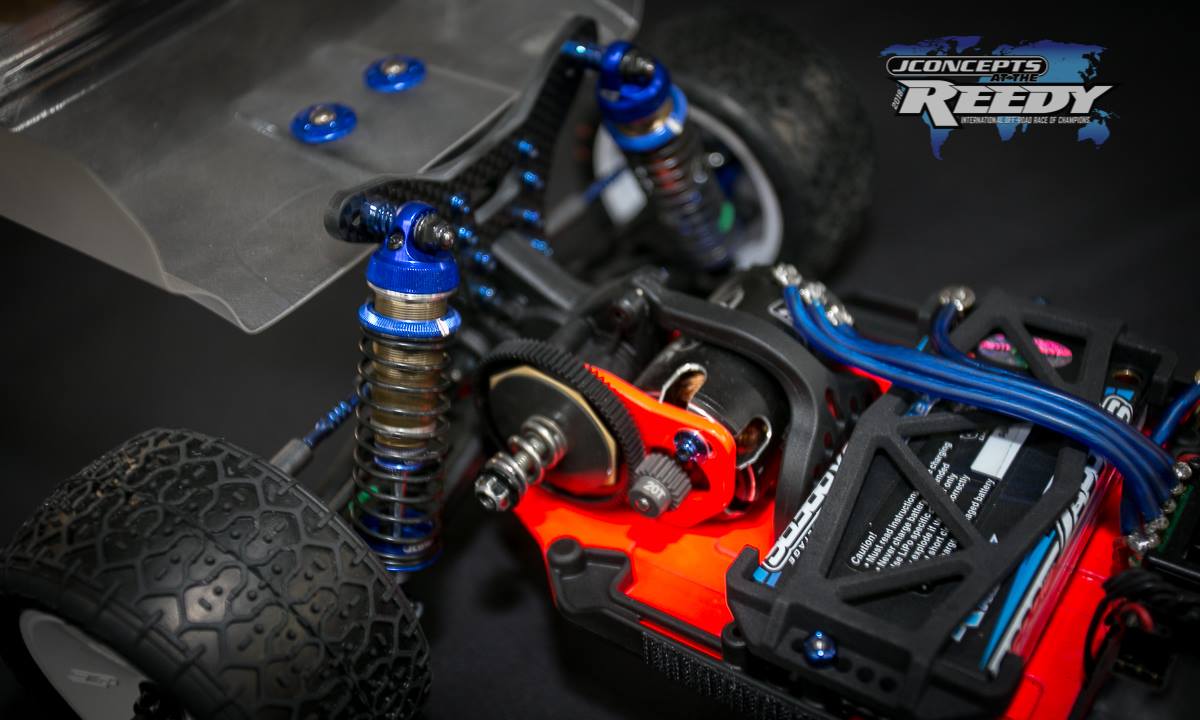 One of the things Brian really liked was the JConcepts' 3D printed battery holder mainly because he never saw it before and wanted to use it for this build. BK also had the JConcepts Fin Titanium Front and Fin Titanium Rear Standoffs anodized blue as well giving it a low key trick look.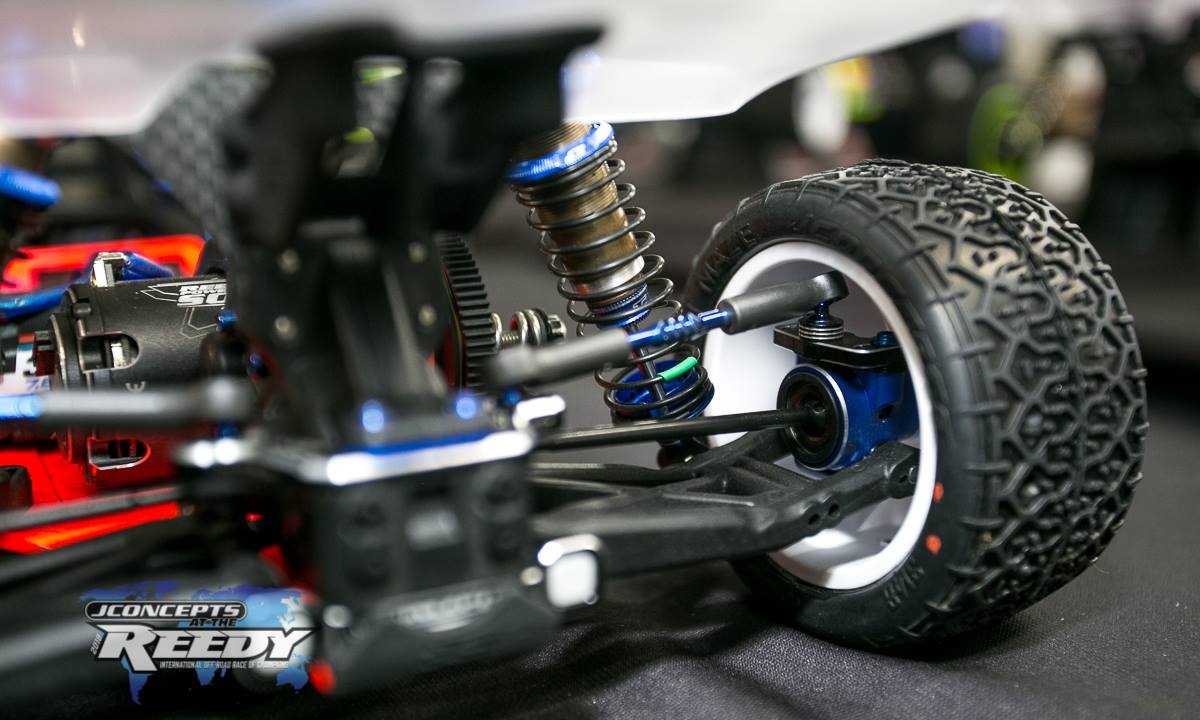 One thing you won't see is the prototype JConcepts Aluminum B6 rear hubs, but something like this would definitely qualify for a BK build and luckily, it came in blue. Of course, you're going to find the JConcepts Dirt Washers that feature a two-sided option giving you more flexibility, quickly.
Let's face it. There's never going to be another Brian Kinwald and we hope somewhere he's tinkering to his heart's content. Thank you, Brian, for everything you've done for JConcepts and for the RC industry.