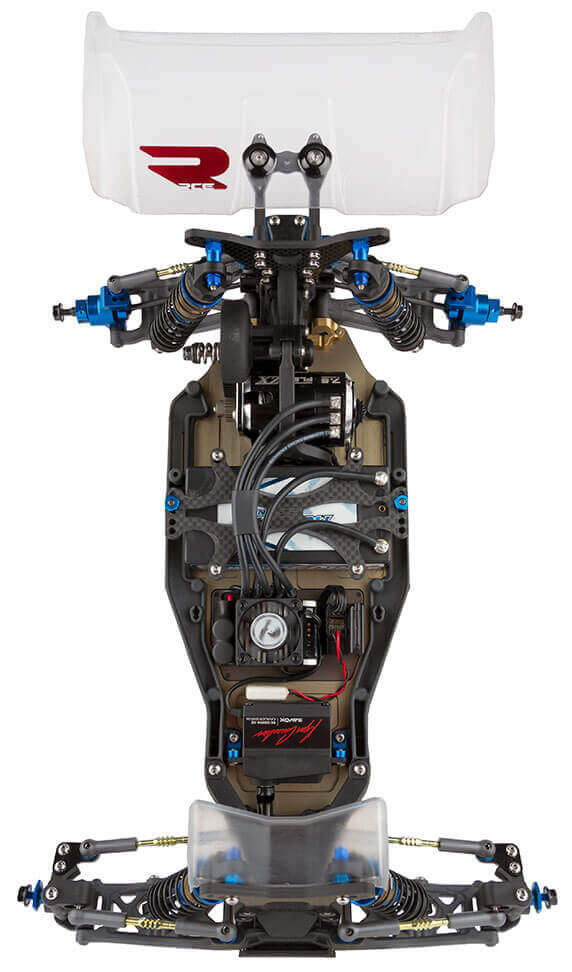 Front End
You know it's a big race when Cav brings out the gold turnbuckles. By his own admission, he likes to do something a bit special for the Reedy Race. A keen eye will also spot the rubber plugs in the carbon-fiber shock towers to keep dirt from building up during those rare crashes for the 4-time World Champion. Additionally, you'll notice Ryan puts a small notch on his spring collar so when he's making ride height adjustments, it's easier to make accurate adjustments.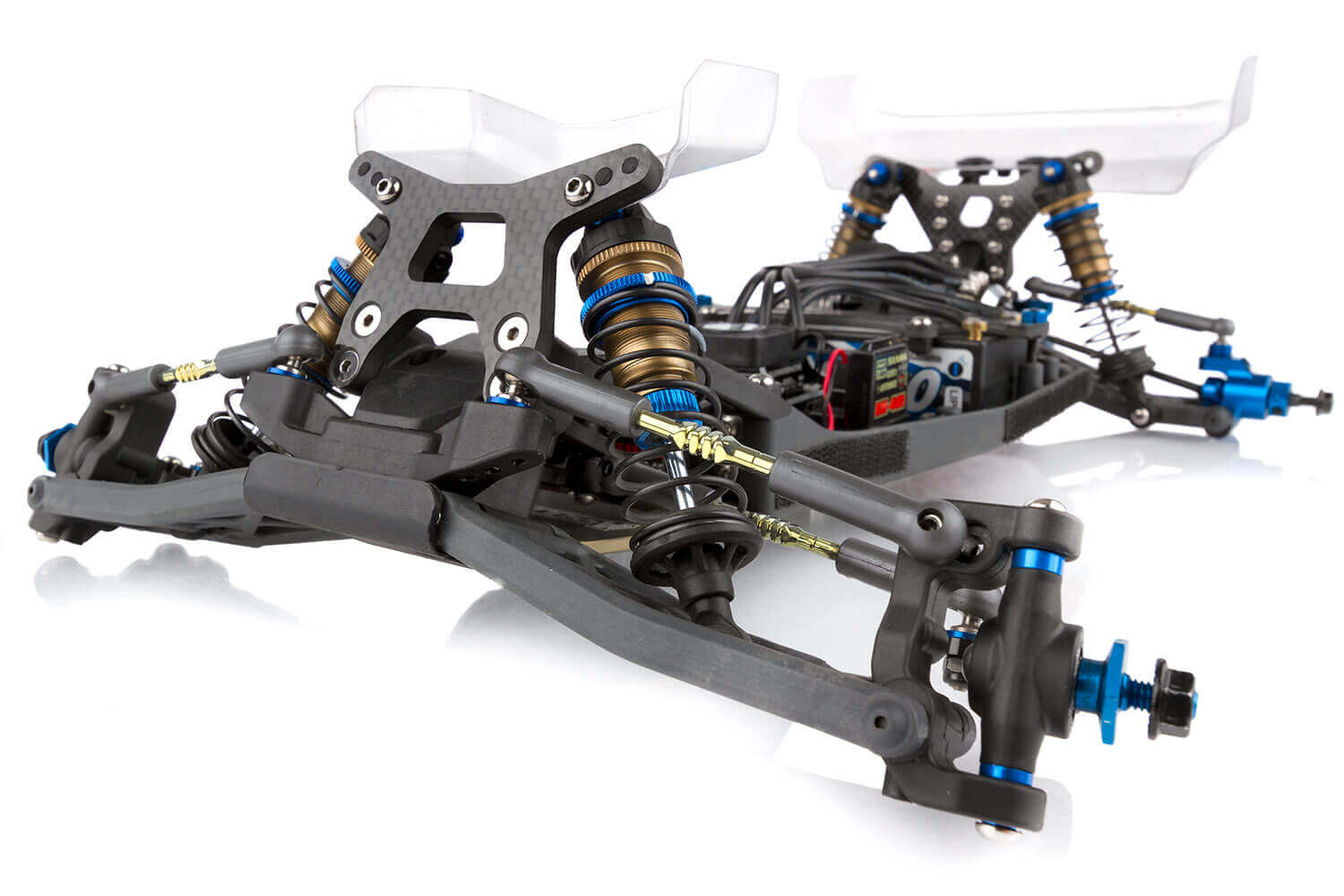 Rear End
Featured here are the first generation of B6 aluminum hubs. These hubs allow for axle height adjustments, along with ballstud height adjustments and CVA pivot point adjustments. In the future, a different version of the Factory Team B6 hub will be produced that more closely resembles the styling of the captured CVA pin design of the B5 generation of vehicles. One more small detail that Ryan likes to do is paint his springs. This keeps them looking fresh and gives them that factory touch.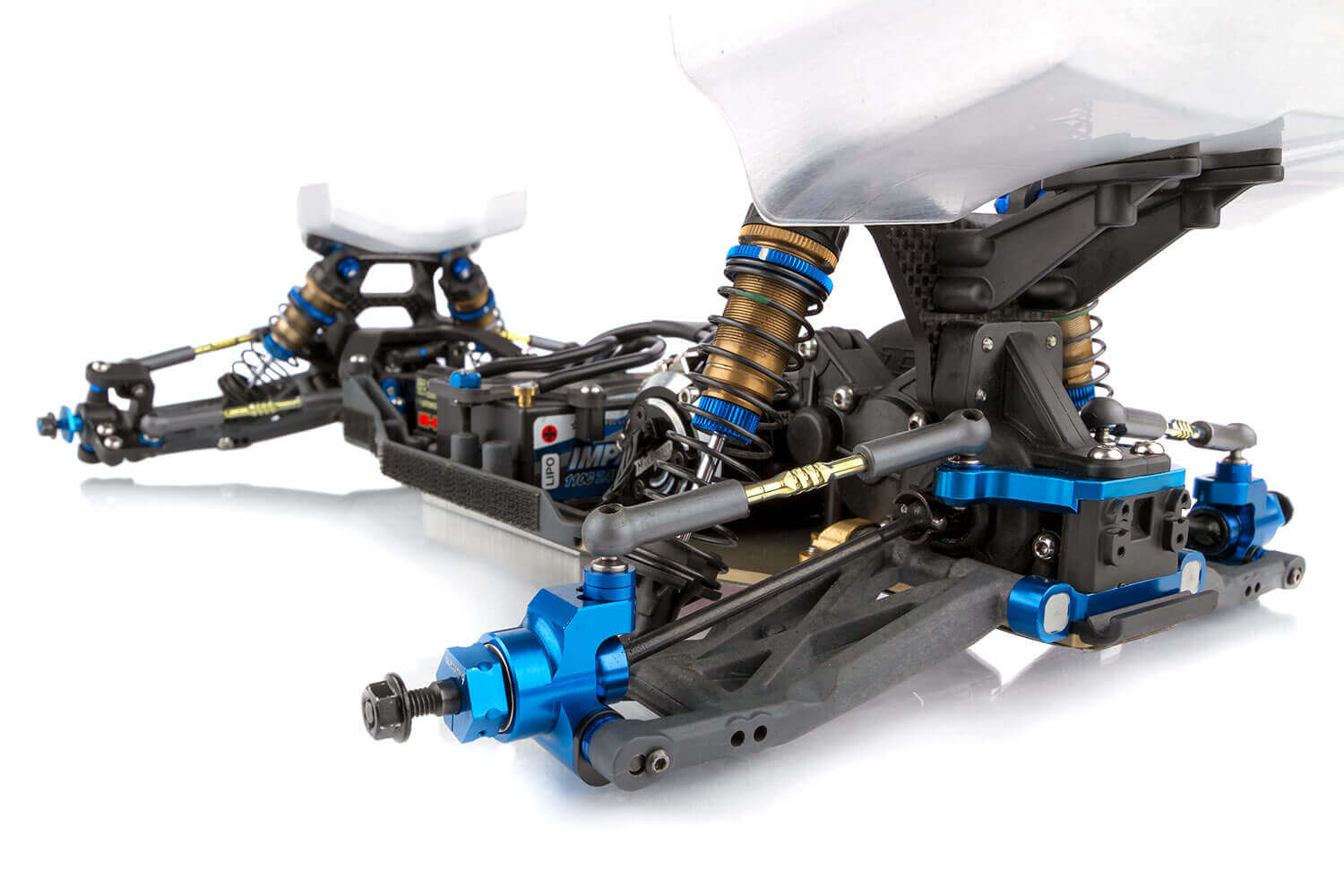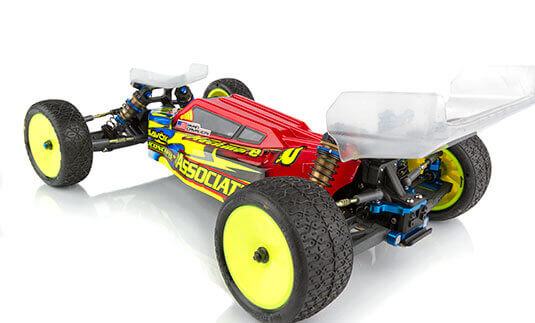 Inside Front End
The white transponder immediately grabs the eye in this photo and was a special edition sold with benefits going to Japanese Relief during 2011's historic earthquake and tsunami season. Ryan continues to cycle these through his vehicles and feels they are good luck. This will be the only item that isn't retired from his race-winning vehicles. There are a few other standout Factory Team parts shown here, like the #1366 FT Aluminum Servo Horn, 25T, and #91680 FT Steering Block Arms, +1. Both of these items change the characteristics of the steering handling and give Ryan the feel he's looking for.

- FT Aluminum Servo Horn 25T, 15.5mm
- B6 FT Steering Block Arms, +1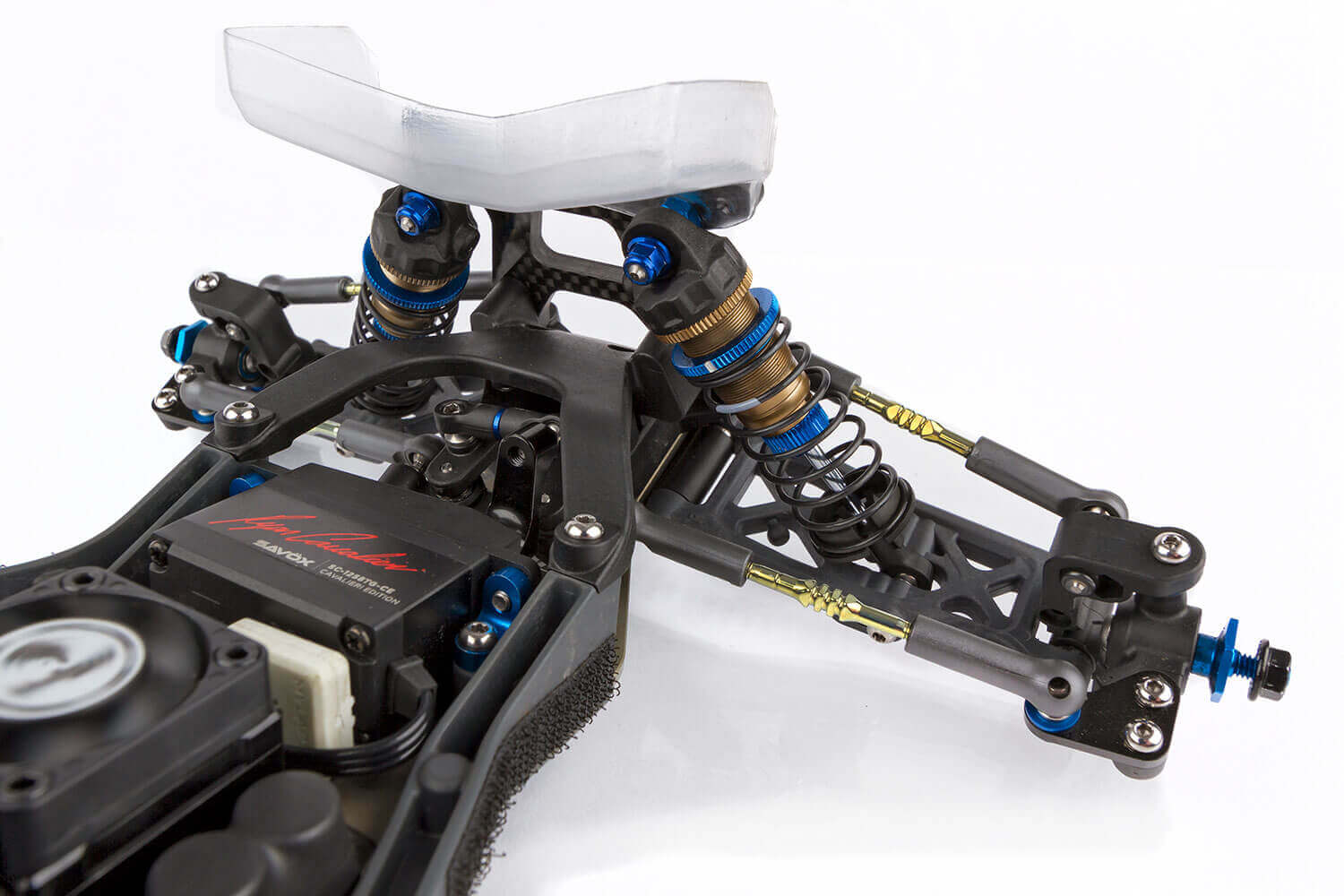 Inside Rear End
Recognized by their gray tint, Ryan chose to use the #91653 Side Rails, hard, and #91696 Rear Arms, hard. Both of these reduce flex and allow for a precise handling car on the high-grip track of OCRC. A keep observer will also spot the unique color of the #91197 LCF Slipper Pads that debuted at this event. Giving the power delivery a smoother, more consistent feel, the extra cost of this new slipper pad is well worth the added benefit.

- B6 Side Rails, hard
- B6 Rear Arms, hard
- LCF Slipper Pads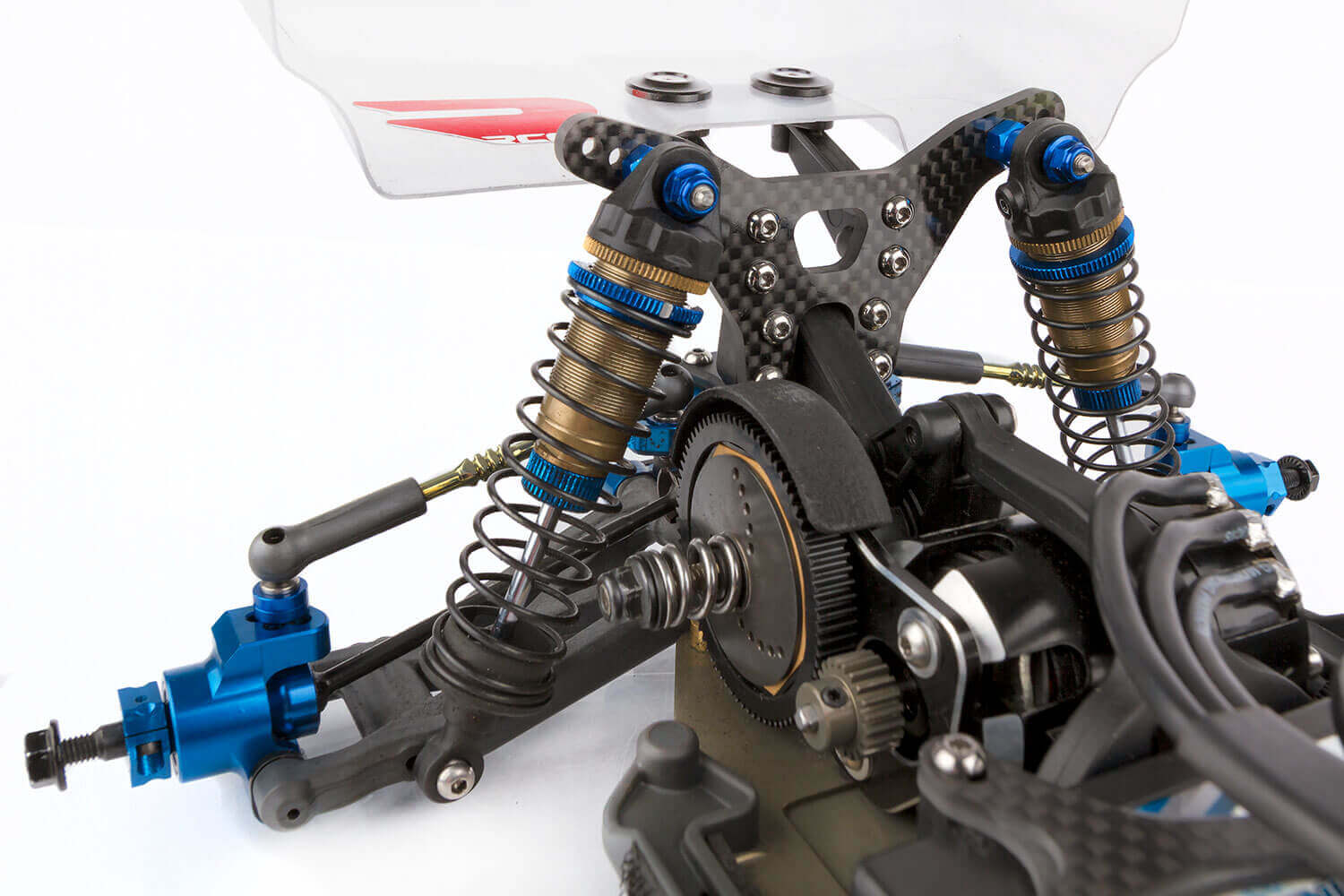 Body and Wing
Putting the final touches on the Invitational winning 2WD from the Reedy Race is the JConcepts Aero Long Cord Wing in the rear and the Aero B6 Narrow Front Arm Gullwing in the front. Then to top it off is the JConcepts S2 B5M Light Weight Body featuring the iconic red, yellow and blue paint scheme. Like all competitors in the event, Ryan used the spec JConcepts Space Bar front tires in gold and JConcepts Dirt Web rear tires in gold as well.