Four 3x14mm button head screws seal up the tranny and attach the waterfall. The waterfall itself used a metal pivot ball to allow additional torsional chassis flex.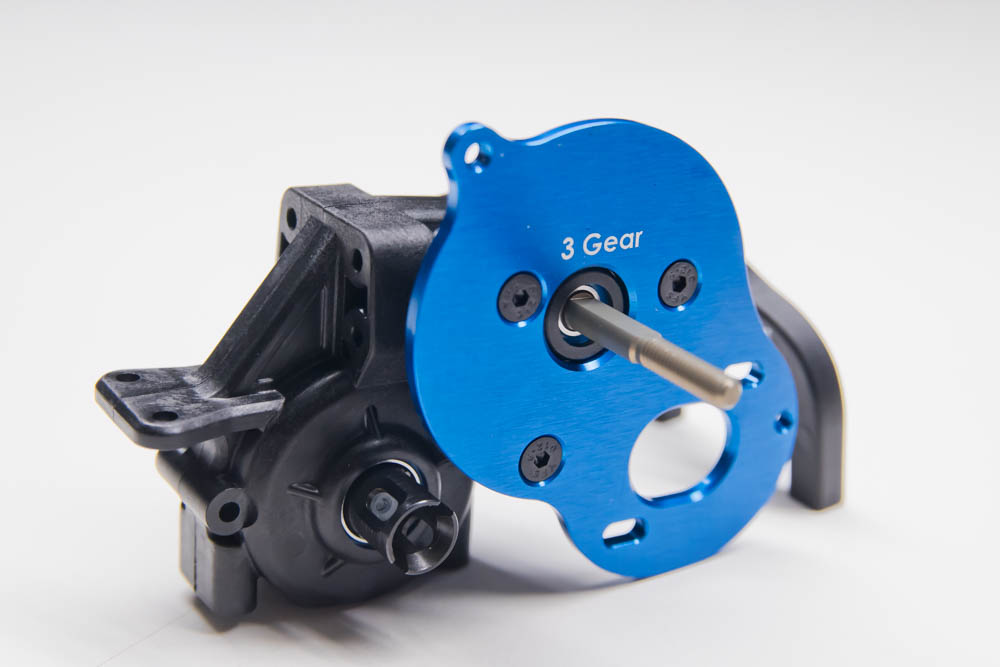 The lightweight milled out motor plate goes on next. Iím a fan of the plate mounting only to one half of the tranny case. It allows you to take the tranny apart without having to take apart your slipper and its settings.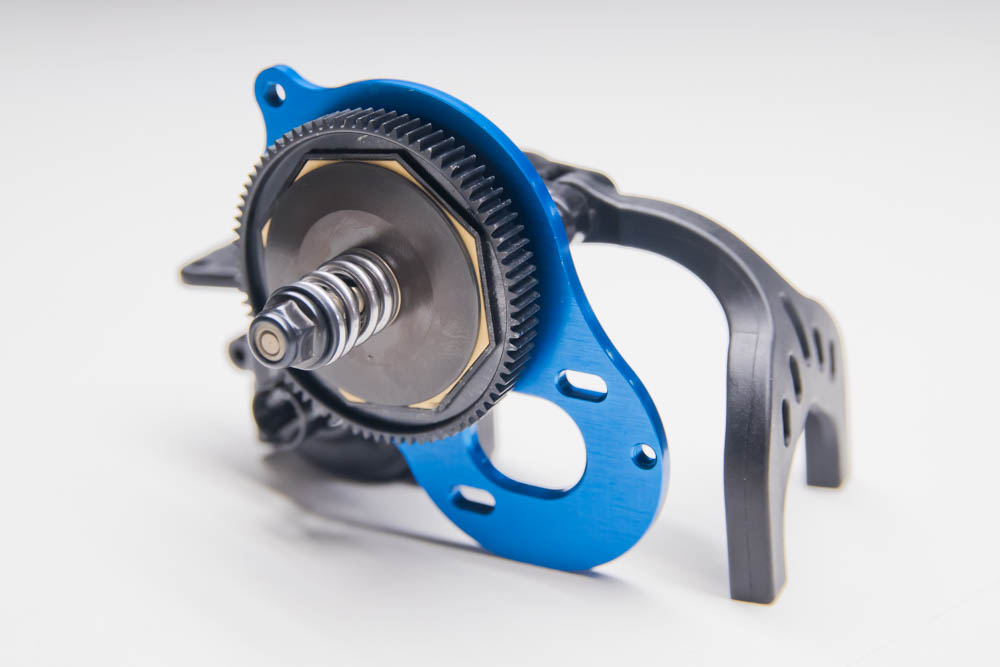 The 2-plate slipper installs next. The B6D comes with a 78-tooth spur for modified motors and a 72-tooth spur for stock. I put a dab of black grease on the 78 spur to hold the slipper pads in place to make installation easier. The manual has you set the lock nut flush with the top shaft to initially set the slipper. Final setting can be one once youíre ready to run.