Chassis – Xray X12'15
Motor – Reedy Sonic 3.5T
ESC – LRP Flow
Battery – Reedy 7000mAh
Tires – CRC Green rear Magenta front
Radio/Servos – Sanwa
Body – Protoform AMR 12

Remarks – British National Champion Olly Jefferies is used to running his X12 on high grip surfaces back in the UK and so has had to adapt the setup of his new 2015 Xray for the low grip conditions. The changes include using the centre shock extension and a stiffer centre spring, stiffer side tubes and giving the car more tube droop. With the conditions on track changing every run, Olly says he has to continually fine tune the car prior to going out for each run.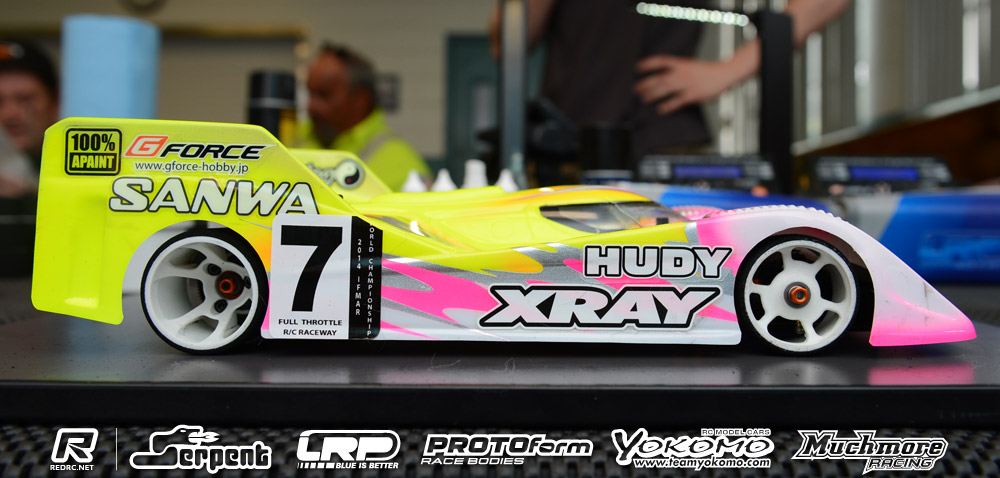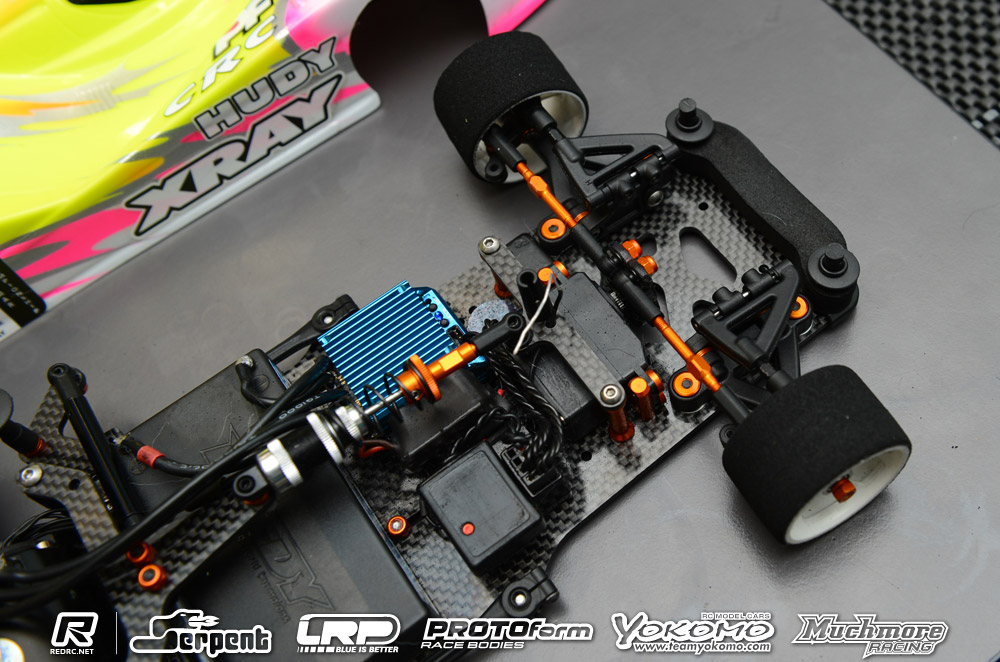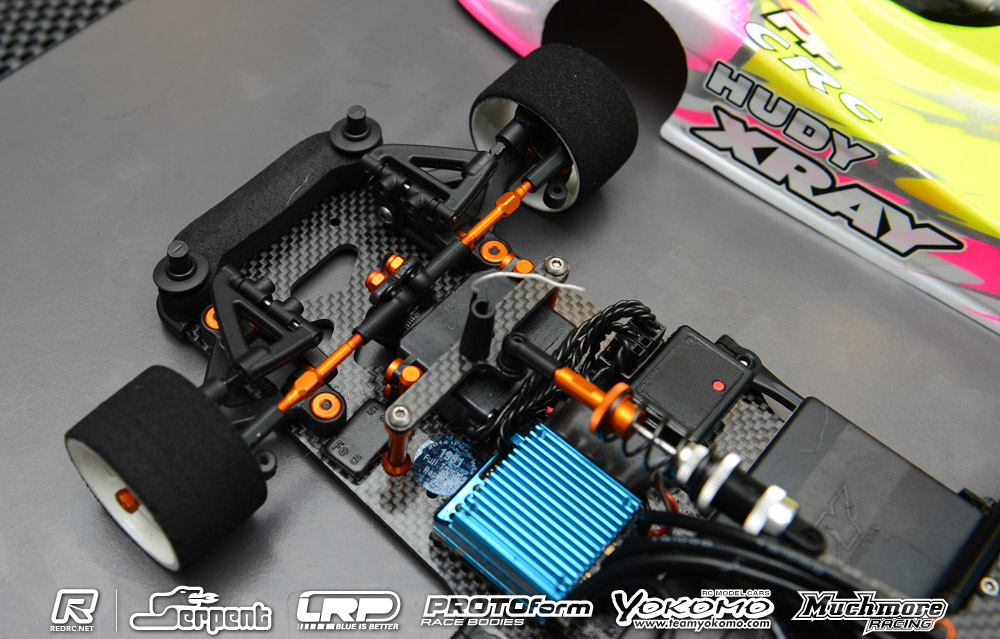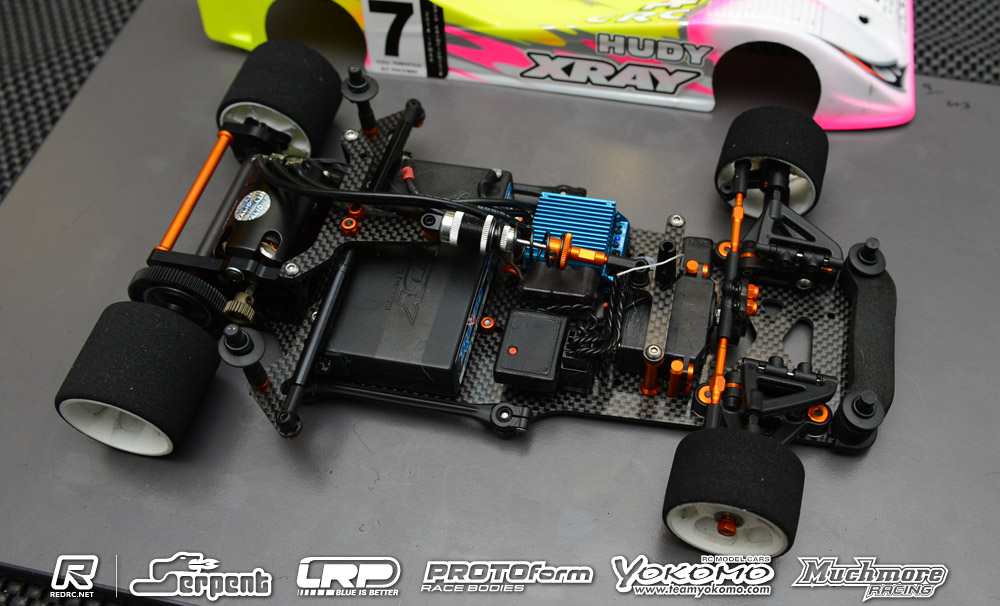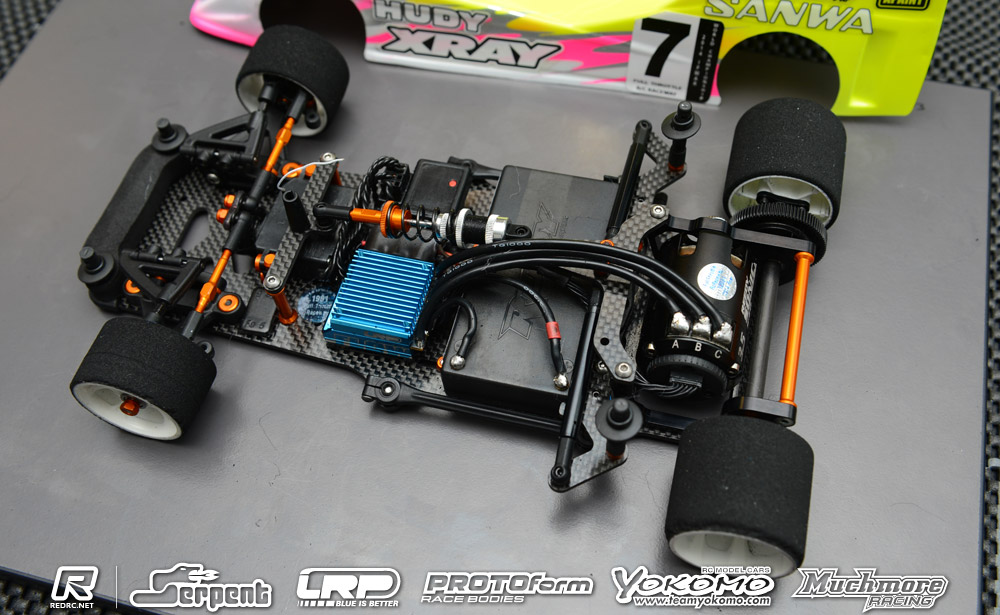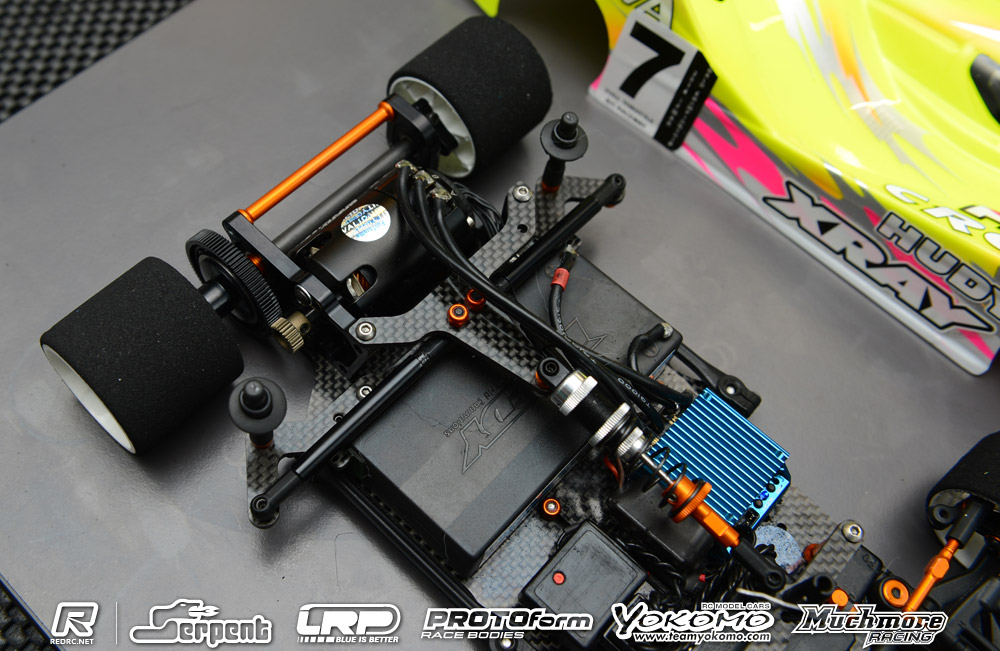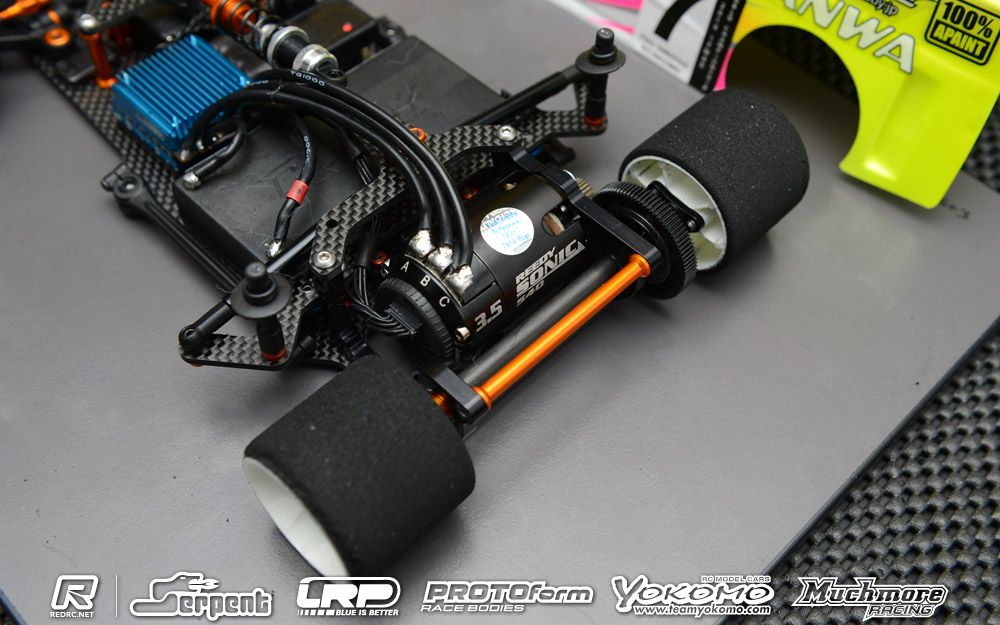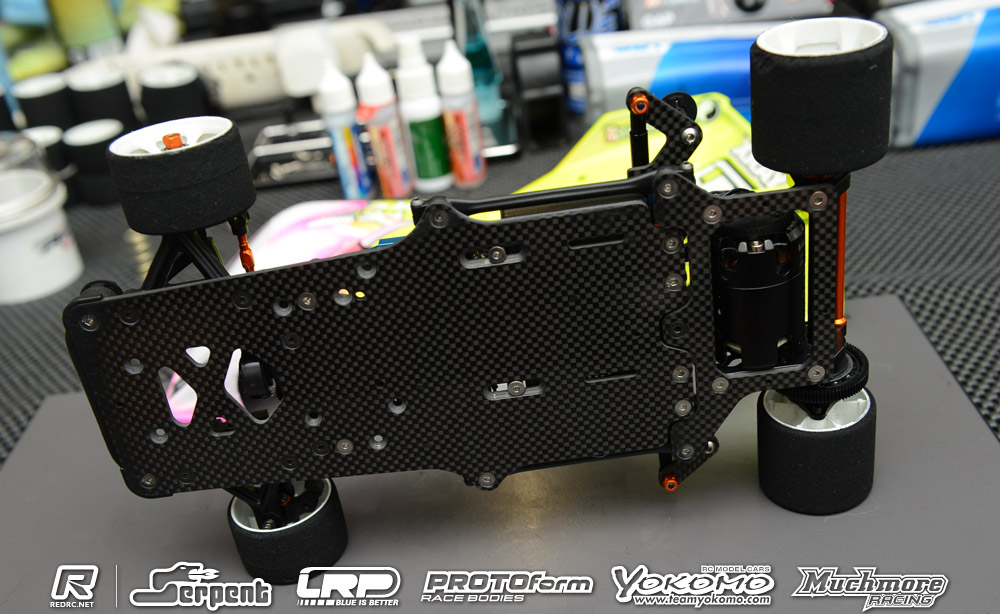 Source: