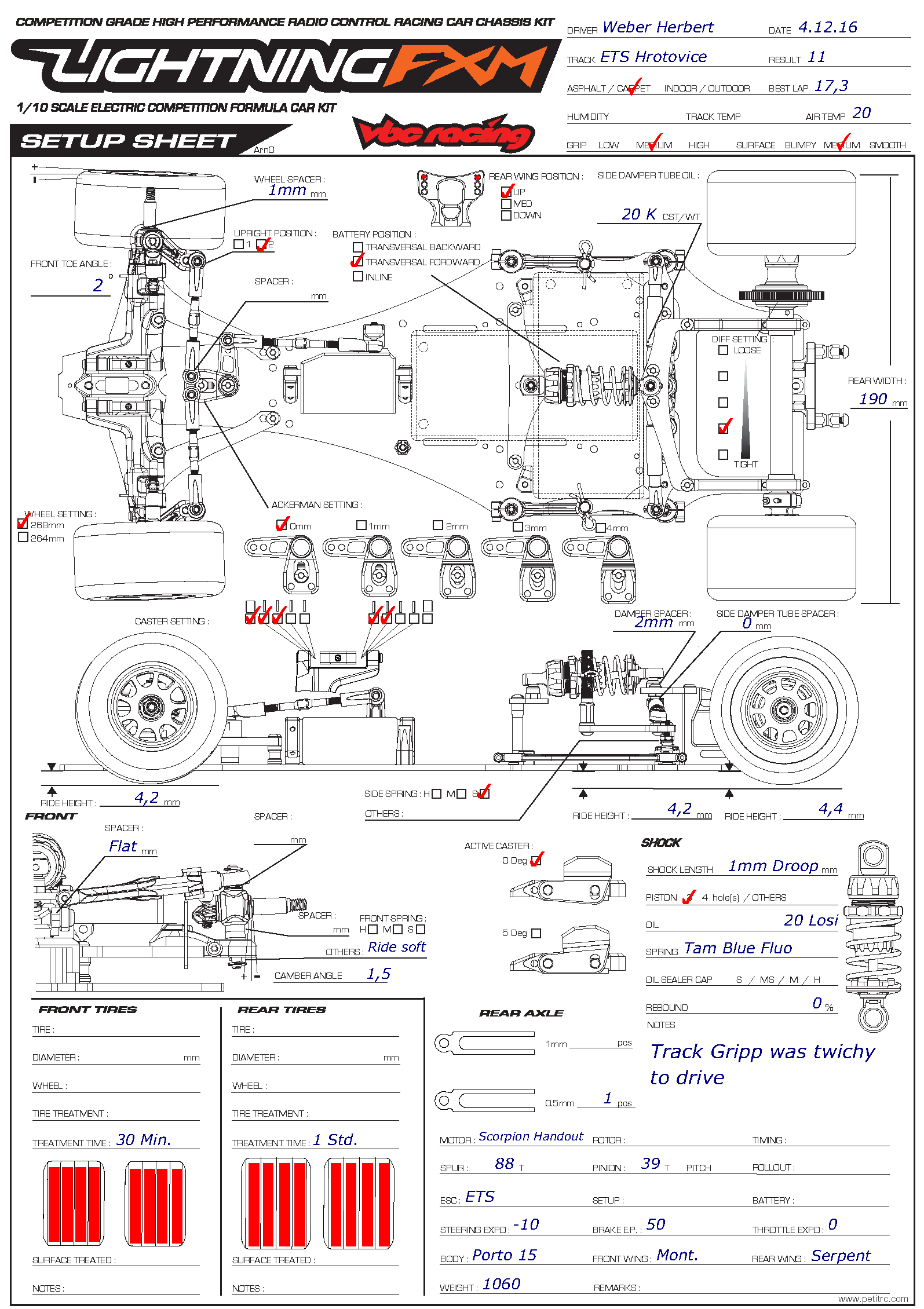 Chassis – VBC Lightning FXM
Motor – Scorpion (handout)
ESC – Scorpion (handout)
Batteries – Gens-Ace 4600mAh
Tires – Ride (handout)
Radio/Servo – Sanwa
Bodyshell – Protoform F-15
Remarks – Austrian driver Herbert Weber is racing here in Hrotovice running the new FXM from Hong Kong based company VBC. Fitted with a front Montech spoiler and a rear Serpent wing, Herbert's car is equipped with a heavier front suspension mount. The front end also utilises a double spacer underneath the upper arm mount to obtain a flat suspension which removes any dynamic camber in the suspension travel. He is also using a 1/12th scale Sanwa servo.