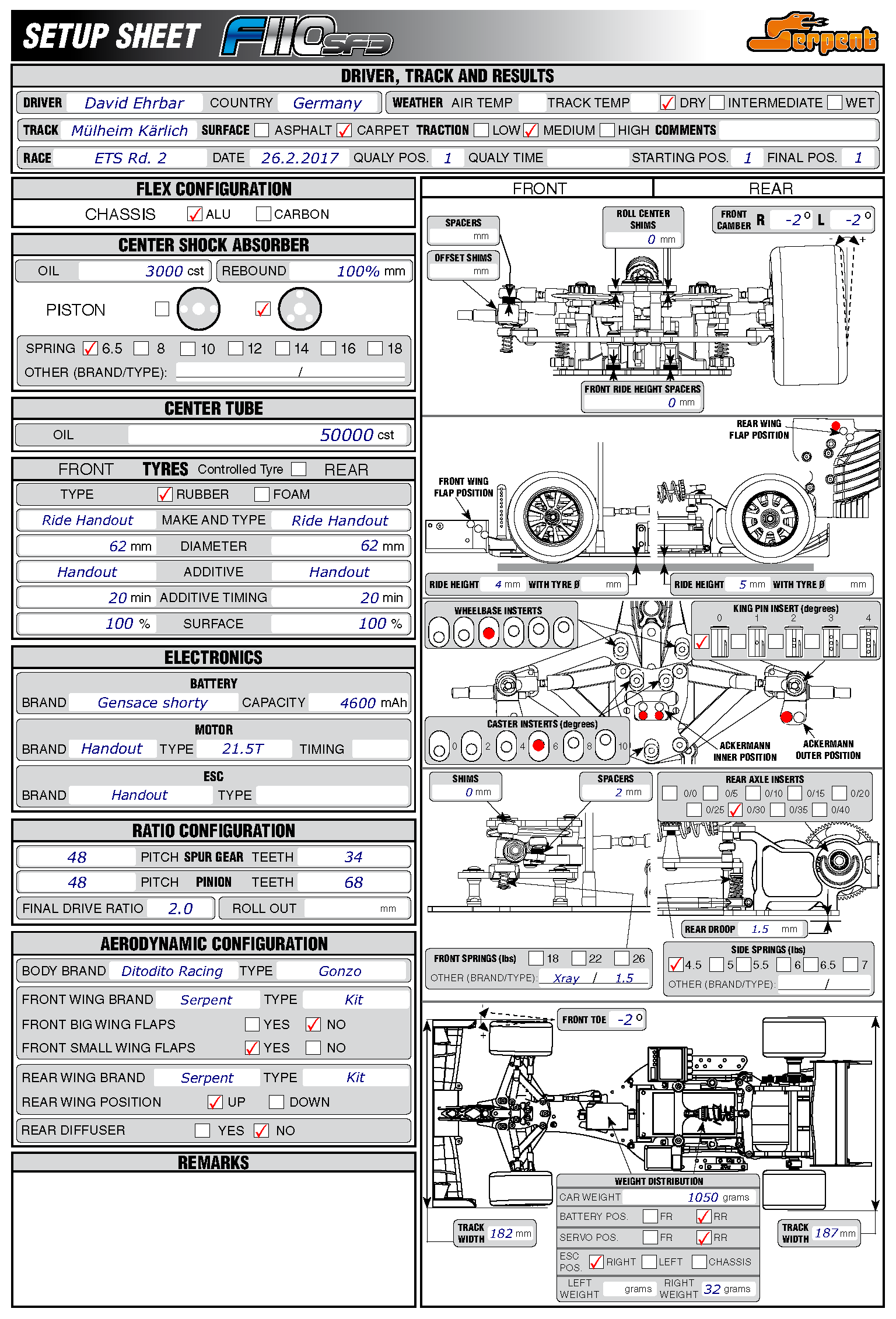 Chassis – Serpent F110 SF3
Motor – Scorpion (handout)
ESC – Scorpion (handout)
Batteries – Gens Ace 4600mAh
Tires – Ride (handout)
Radio/Servo – Sanwa
Bodyshell – Gonzo
Remarks – Once again Serpent's David Ehrbar is the pace setter in the Formula class with the soon to be released F110 SF3. Set to be released next month, the car is using the German's standard carpet setup which will become the kit setup. The new design which sees the car retain a narrow chassis but through the use of a carbon plate allows the the electrics to be mounted out either side of the chassis while also allowing weight to be placed further back in the car. Using a new body by Gonzo Racing, David also believes that the Serpent wing set gives him an advantage over his competitors.