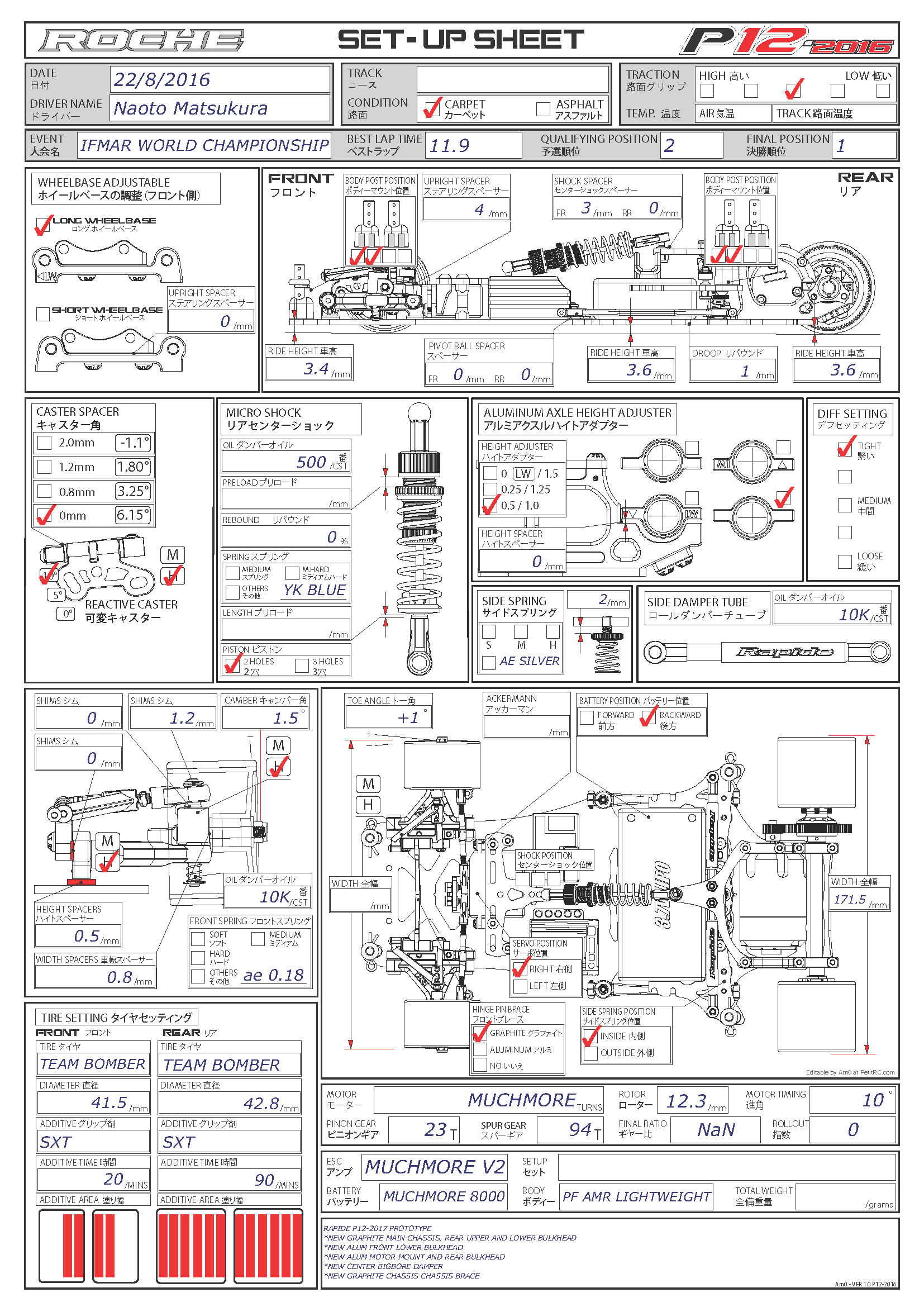 One of the most talked about cars in the pits is Naoto's Roche Rapide 2017 as it's something he's been testing for a long time with Max Ma with the desire to perfect the ultimate 1/12th scale weapon. With hours and hours of testing and input from Naoto himself, the 2017 World's prototype has some unique features never seen before on a 1/12th scale platform.

There are adjustable side dampeners that shorten or lengthen the positions with 5 different locations to adjust the car's roll and feel while under heavy cornering. On top of that, there are different tubes to adjust dampening as well along with nearly symmetrical aluminum motor mount and rear bulkhead that are almost identical in shape to create a balanced rear end. Lastly, the biggest change to the previous car is the front end and how it mounts to the graphite chassis. There's adjustable mounting holes to increase front end stability as well as rigidity to give the driver more setup options for feel and cornering.

Chassis – Roche Prototype
Motor – Muchmore Fleta ZX 3.5T
ESC – Muchmore Fleta Pro
Battery – Muchmore 8000mAh
Tires – Team Bomber
Radio/Servo – Sanwa/Xpert
Body – Protoform AMR

Option parts - Naoto remarked it as 'Maximum Naoto Special'

Remarks – 3-time 1/12th World Champion Naoto Matsukura is running a prototype chassis from Roche. Having also tested in Korea on the ETS carpet the Japanese driver has since changed his setup upon arriving here, making the side springs harder for faster response from the car. Also suffering from high tire wear, he will look at running larger diameter tires so he will have some rubber left at the end of the run. Struggling a little with understeer Naoto has changed up his saucing routine, going from 10 minutes for the front tires and an hour on the rear to 30 minutes on the front to help gain more steering.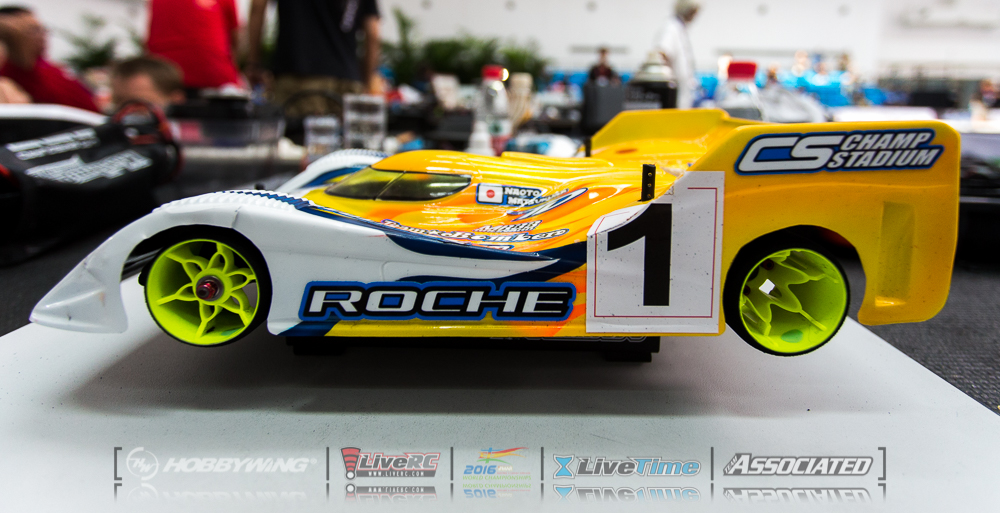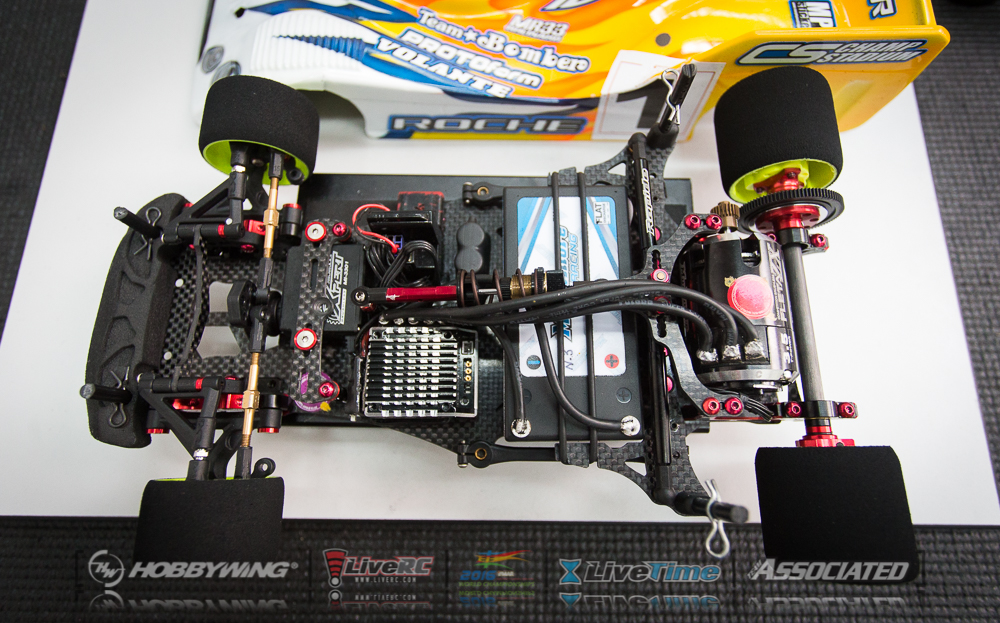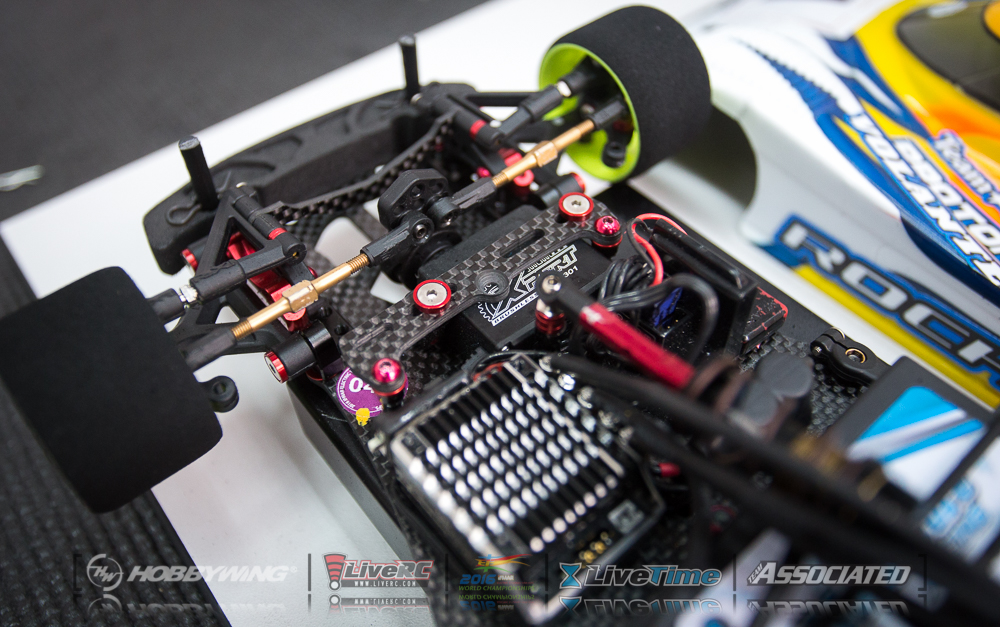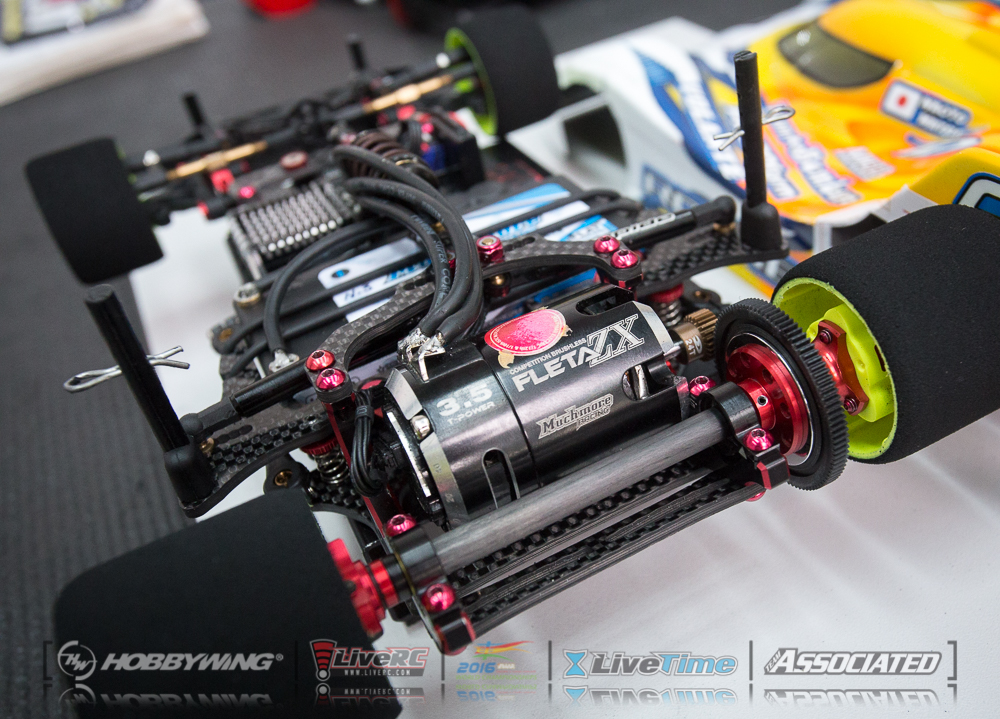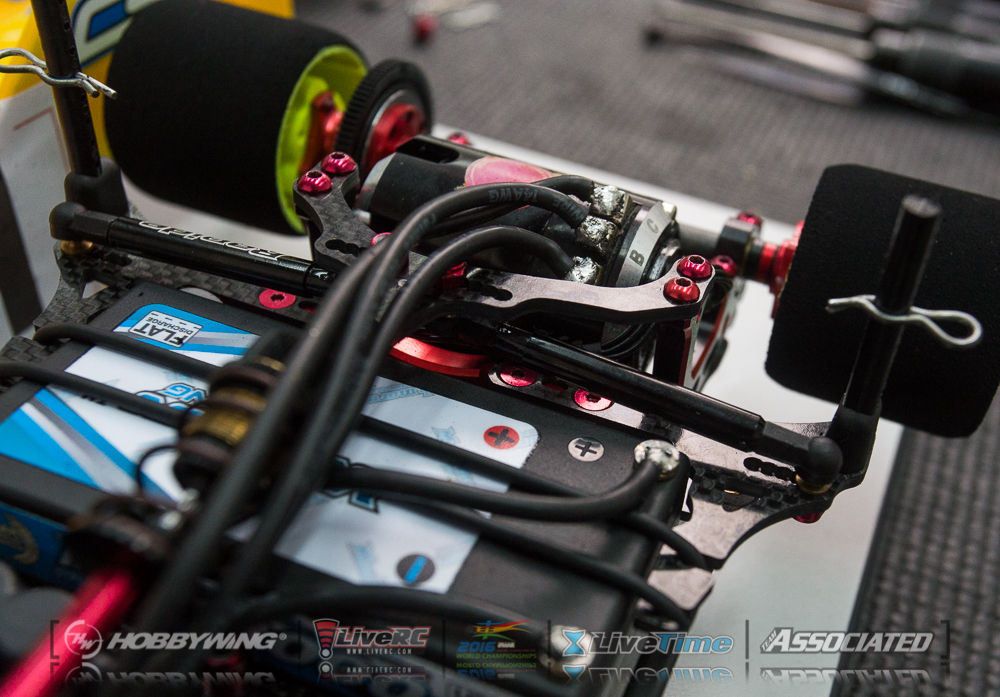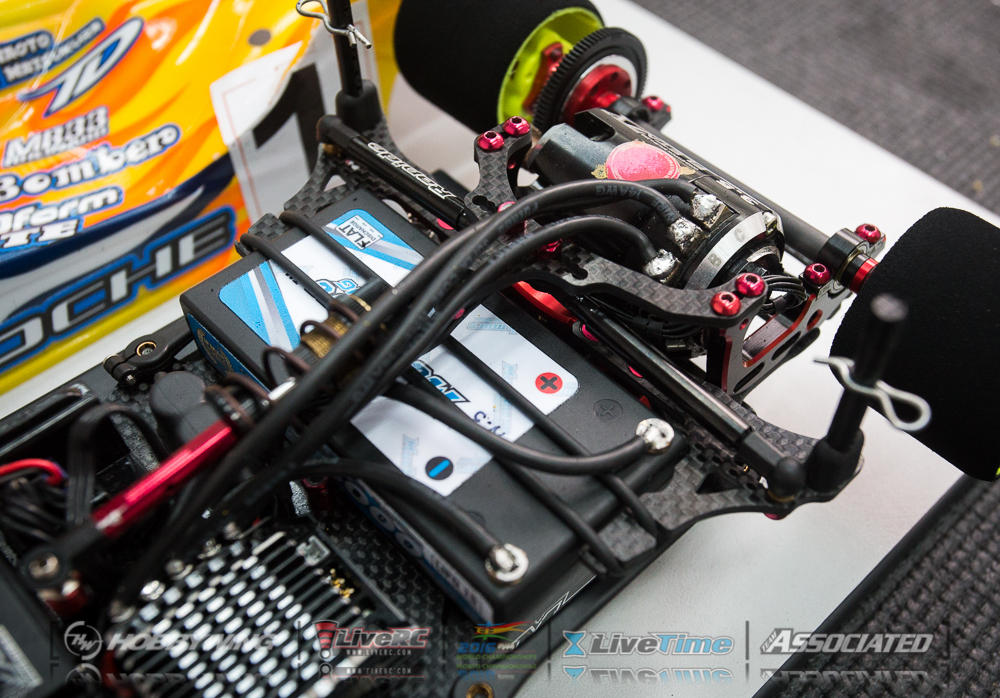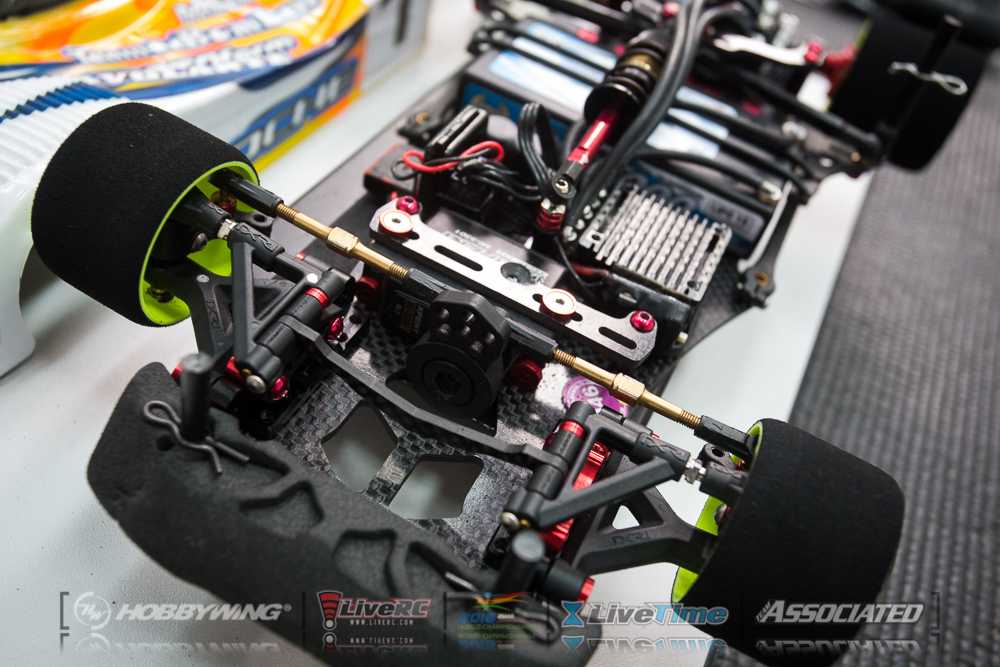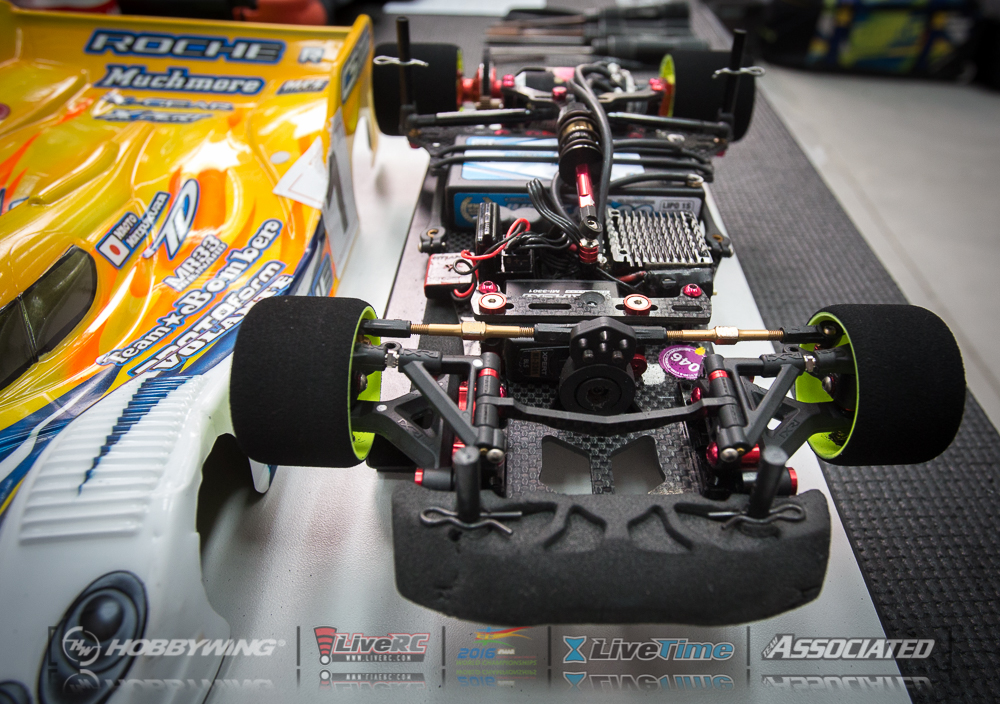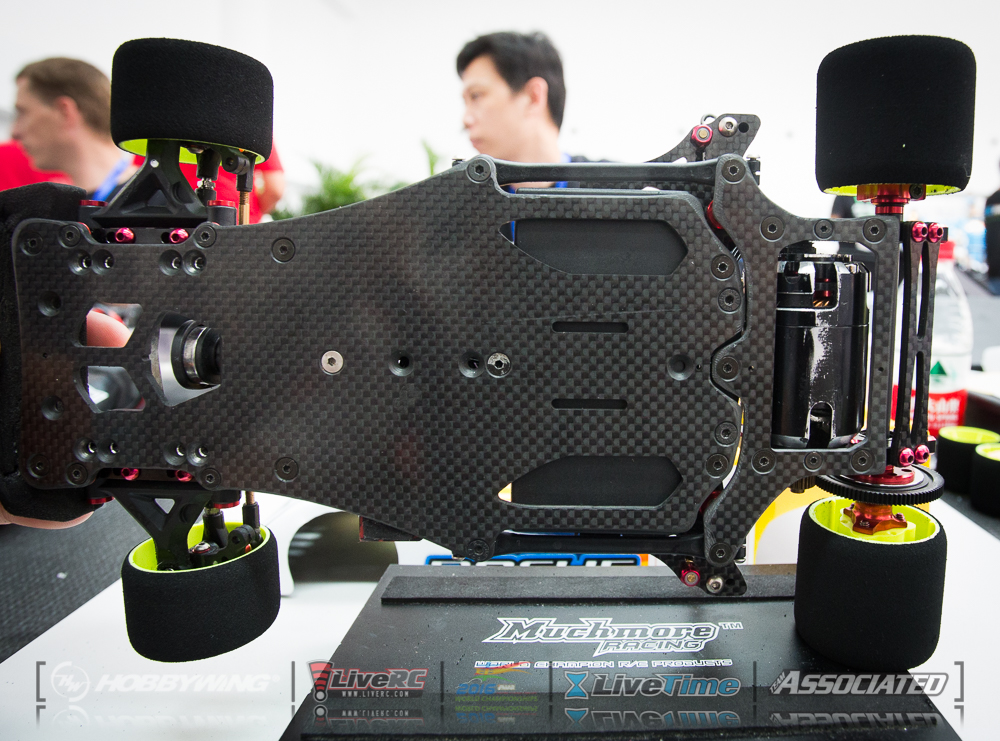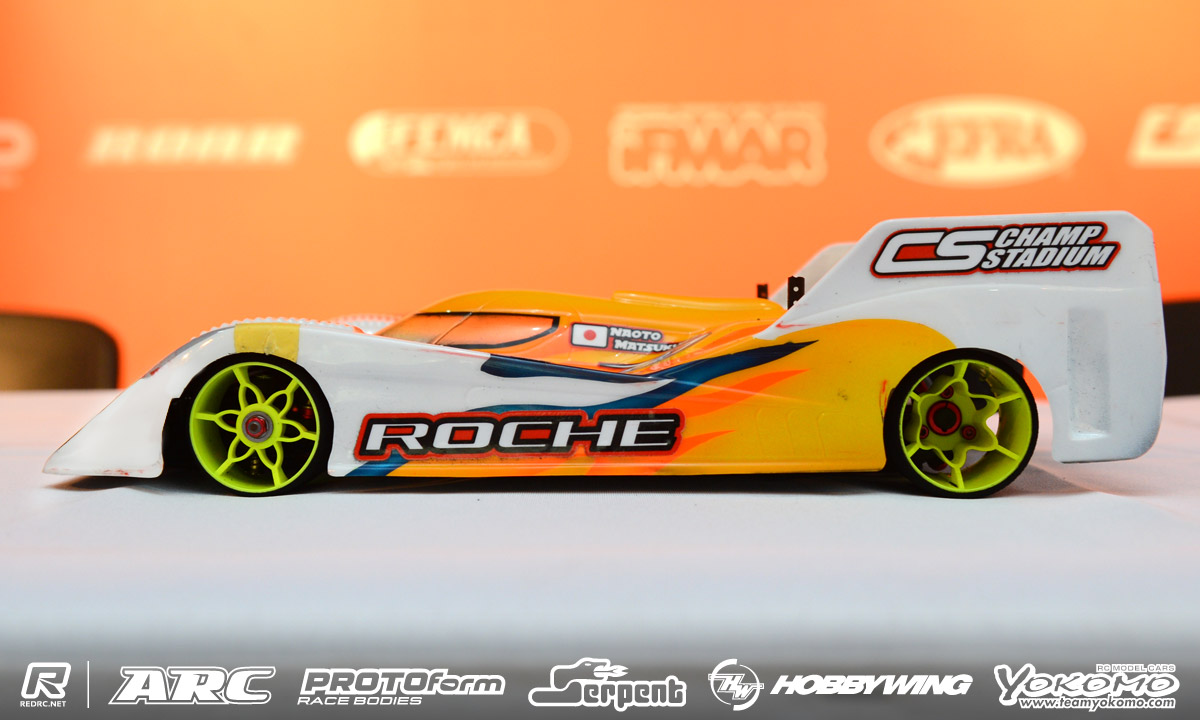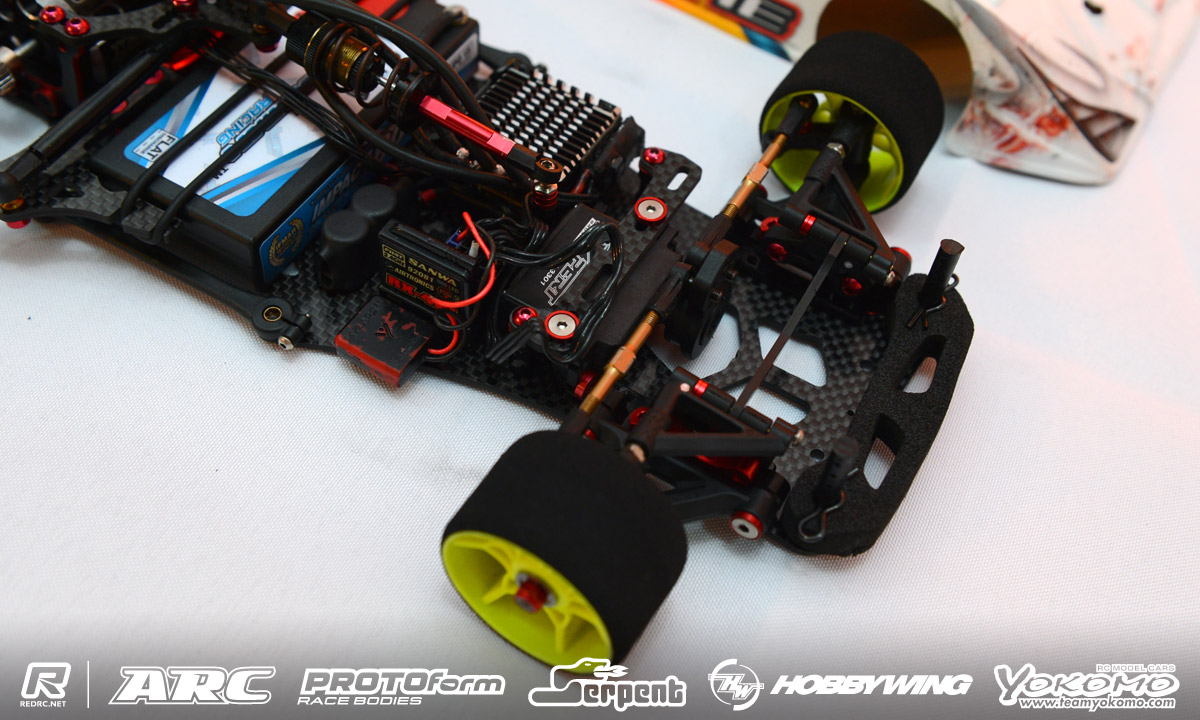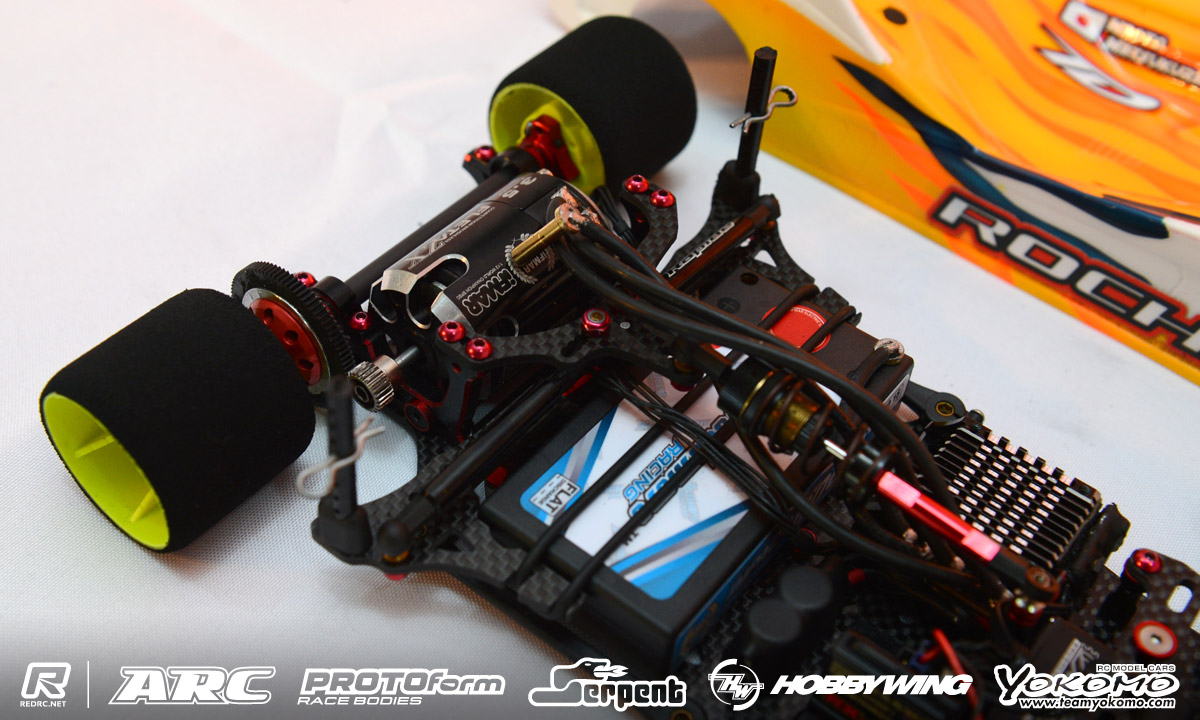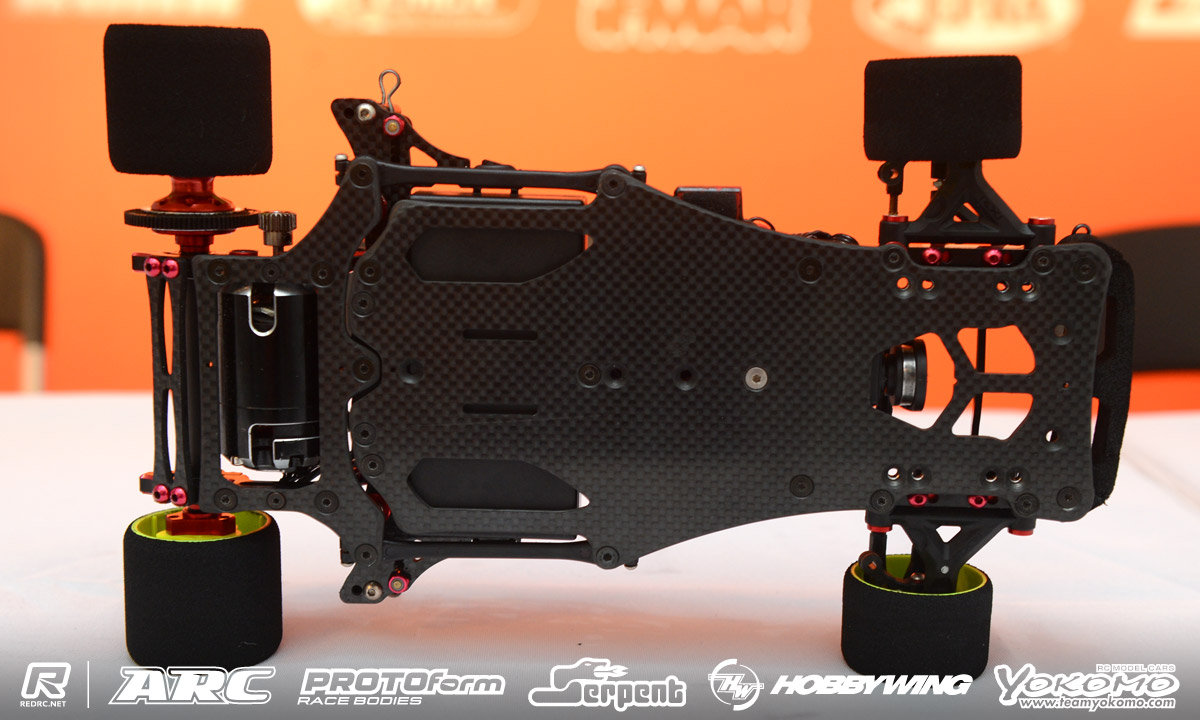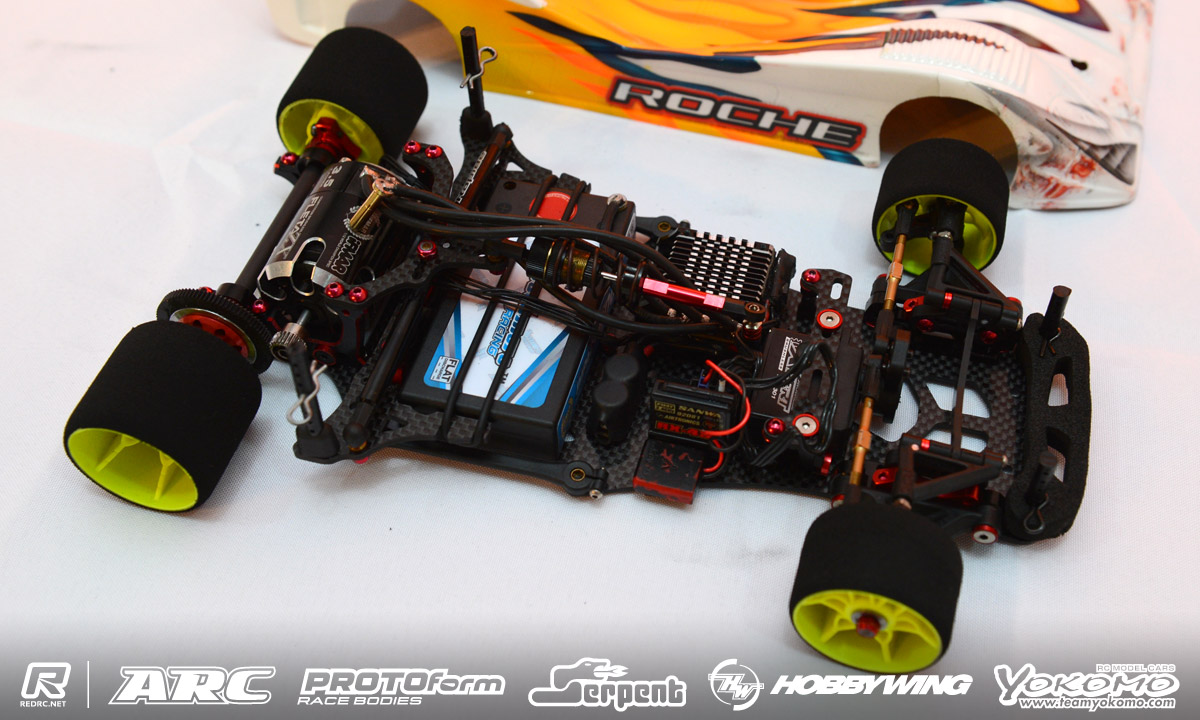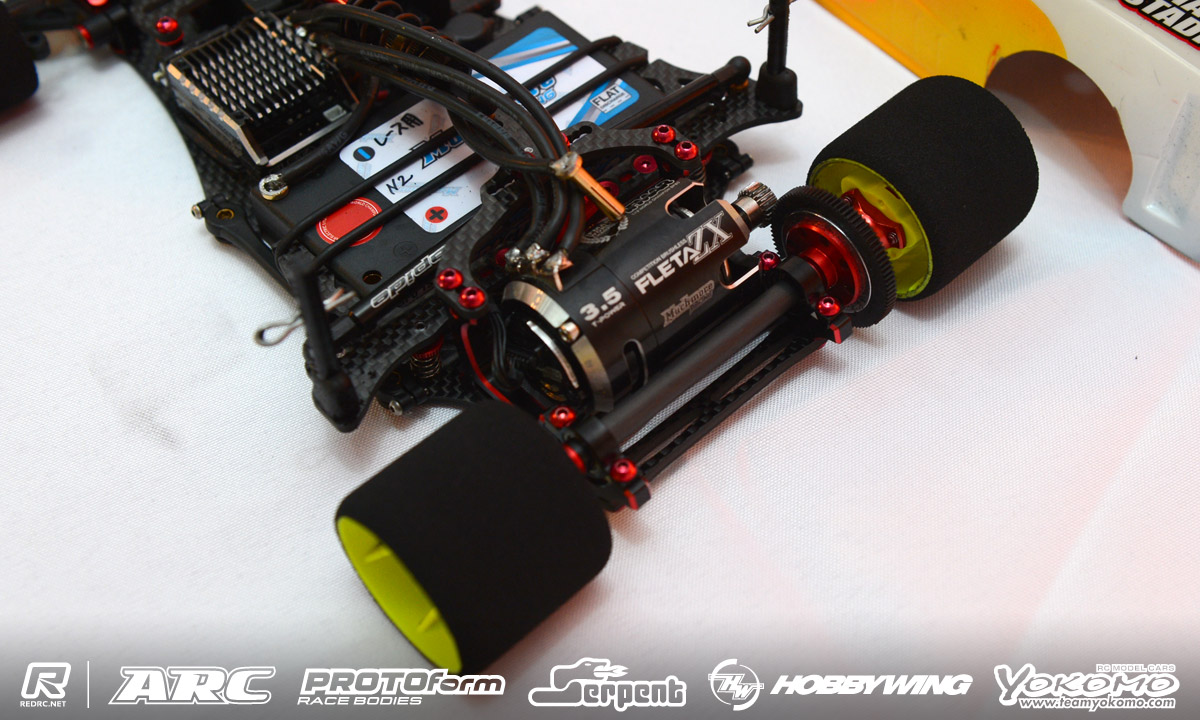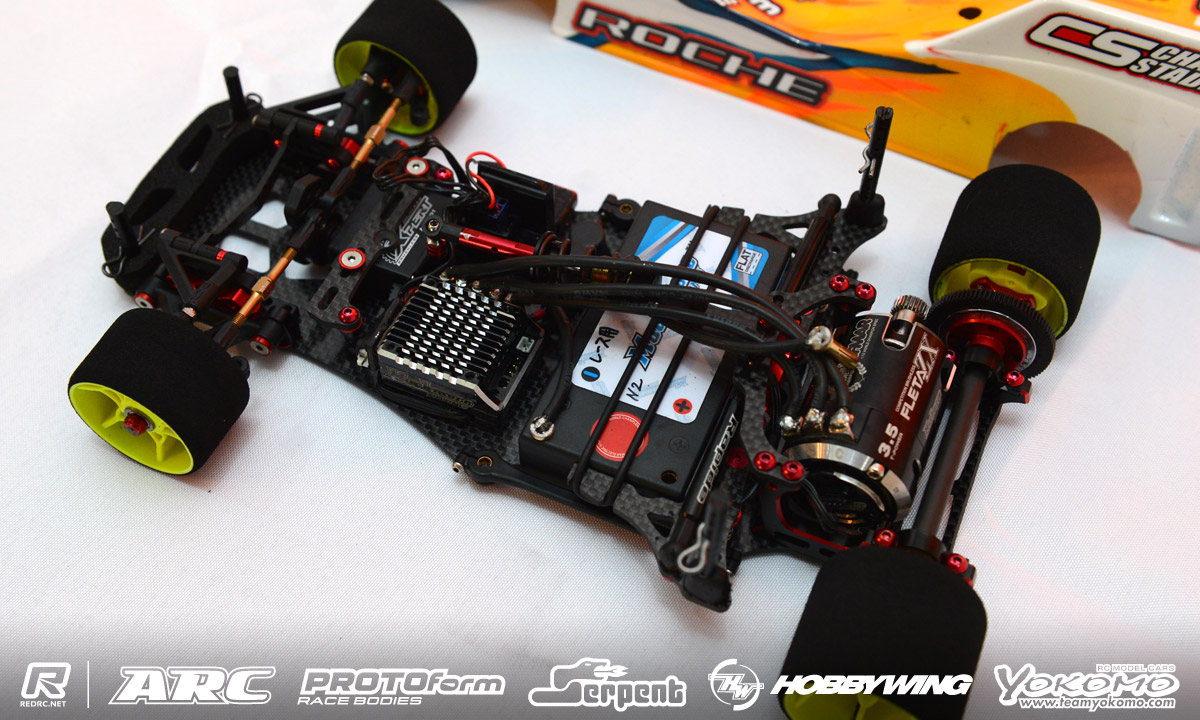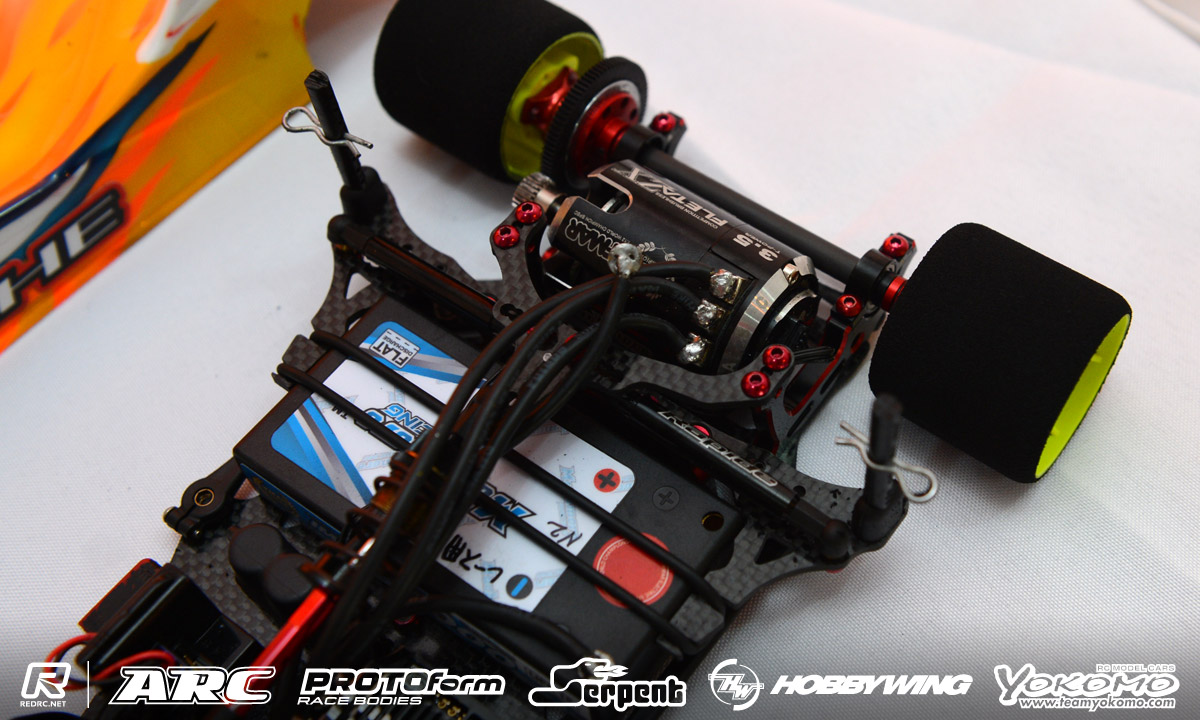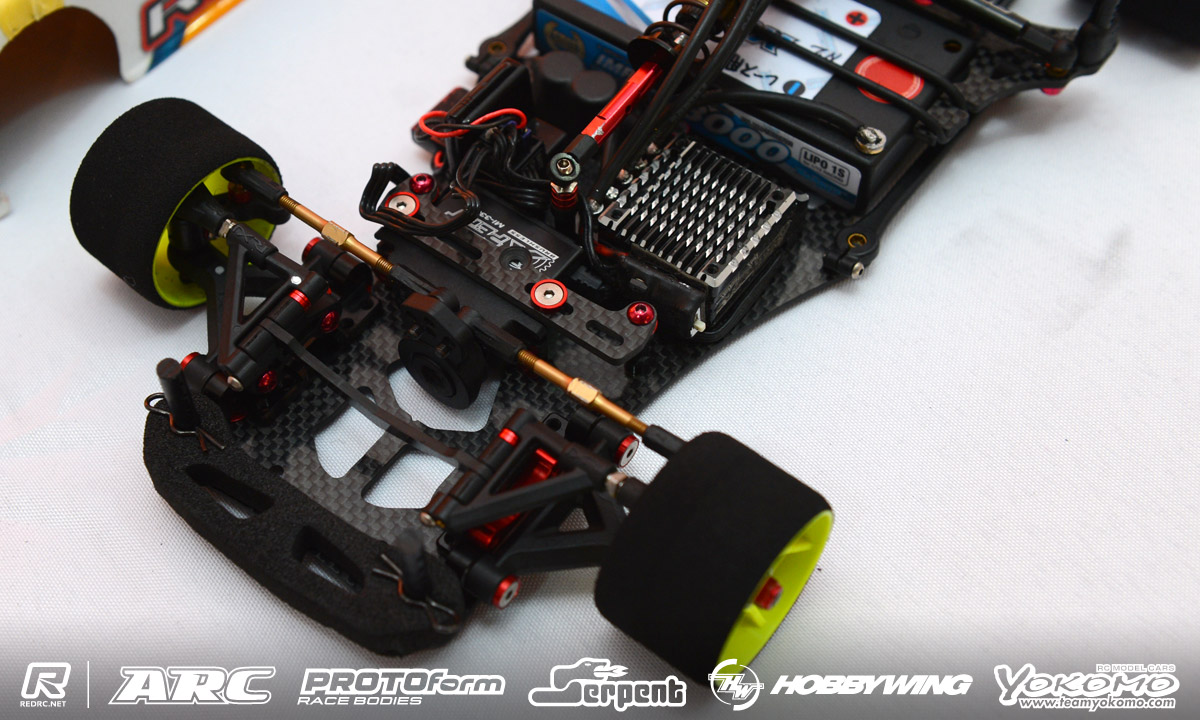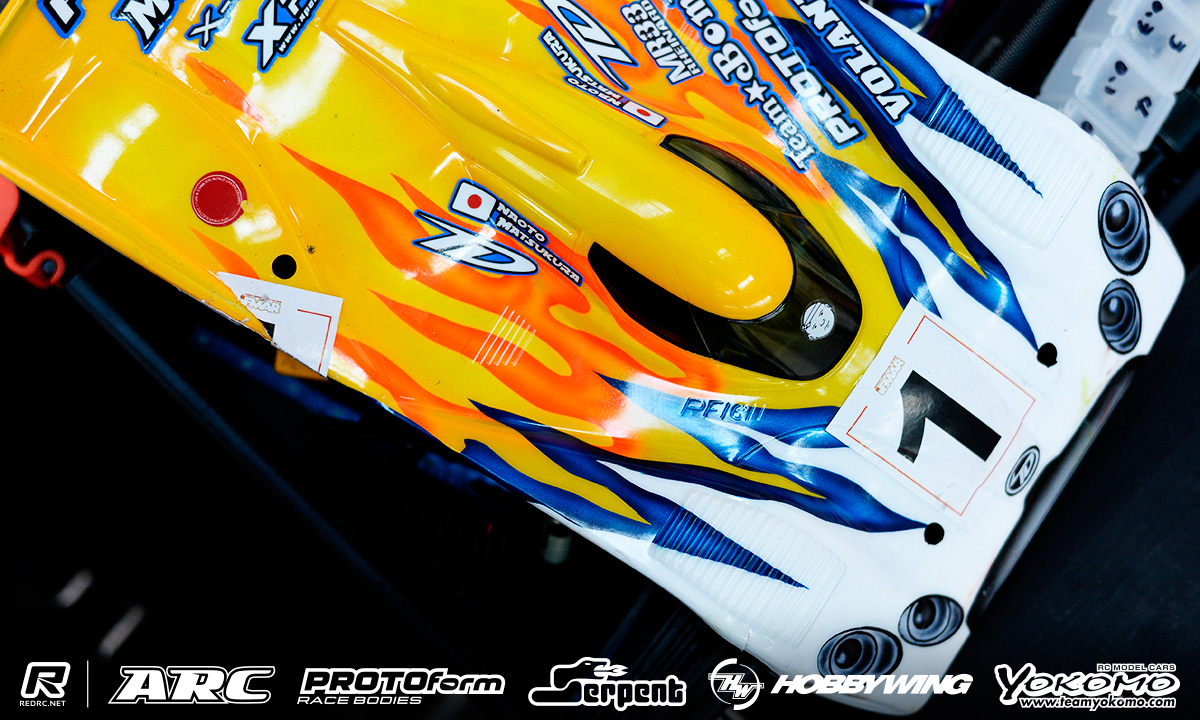 Roche Prototype – Muchmore – Team Bomber – Protoform – Sanwa