- Dialing in Maximum Grip to the A800MMX -
Building upon our prior recommendation for hop-up parts on the A800MMX platform from 2020, this article attempts to consolidate and introduce our drivers to some of the latest setup changes the team has been testing over the past few months.
Rationale
The A800MMX platform has been known to shine on high grip surfaces. In recent months we've started to see harder tires being used in carpet racing that didn't require sidewall gluing plus the summer asphalt racing season was right around the corner.

This summer we've focused on building setup(s) that generate grip. Some of the big gains in overall traction have been found thru-
Long Upper Links
This was a popular setup back in the A700 days (2013/2014). The longer links allow the car to roll deeper into the corner. To re-visit the past you need to add 8x 40mm long 3mm diameter turnbuckles to replace the A700-AT14. The ball studs

The popular Awesomatix option is 4x A800-AT25-2 To finish building the links you'll need
4x A700-P13-4
A700-P01 and A700-P02
You could also consider adding the A800-BDL to enable the Body Down travel Limiter solution
A final old school part is to replace the A800FX-AM19FX with the A700-P22 to hold the front spool and rear diff.


| | | | | |
| --- | --- | --- | --- | --- |
| A800-AT25-2 | | A800-BDL | | A700-P22 |
Progressive Springs
Modern A800MMX kits already come with the upgraded PSS Screw Holder (A800-AT119) and a non-Progressive Spring Screw (A800-ST69-00). Again, looking back at the past (Spring 2019), the first PSS hop-up (A800-PSS) included both a 25% Progressive Spring Screw (A800-ST69-25) and a 15% Progressive Spring Screw (A800-ST69-15). These Progressive Spring options have mostly featured on the front end of Asphalt setups. In the past few months we've attempted running PSS 15% and 25% springs on the rear end of cars on both Carpet and Asphalt. The end result was a rear end that didn't slide around the corner and had more overall grip.

A800-PSS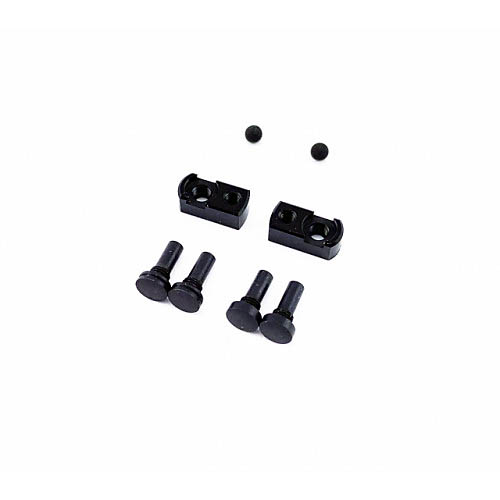 Bent Springs
Awesomatix touring cars by default come with a hard spring (A700-SPR01) and a thinner optional soft spring (A700-SPR01S) is available for purchase.

BS Works has engineered a Awesomatix TC Spring Bender (BS-SB-021) to all consistently change the angle of the Awesomatix factory 90 degree springs to have either a 100 degree or 110 degree bend in them.

In testing so far the 100 degree and 110 degree springs has shown increases in overall side bite of the cars.

BS-SB-021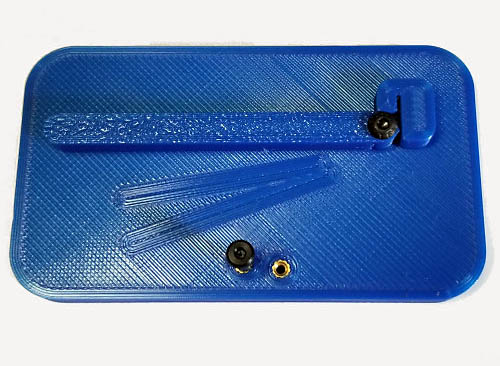 Nothing new to see here
As a catch all, there have been a series of hop-up parts we might not of talked about much, but are certainly on our cars or in our pit bags.

A800MMX Spare Parts
A800-AM17XL
A800-AM17XR
A800-AM78X3
A800-AT41-2
A800-AT142
A800-AT55M
A800-C127
A800-C127S

A800MMX Optional Parts
A800-AT144
A800-C26
A800-C27MMX
A800-HRB
A800-SB3X5AL

Tools
Caster Doodles - From Radtec or MXLR
BS Works P63 Tool
HRB Tools
Awesomatix Tools - From BS Works or MXLR
BS Works Damper Vane Removal Tool