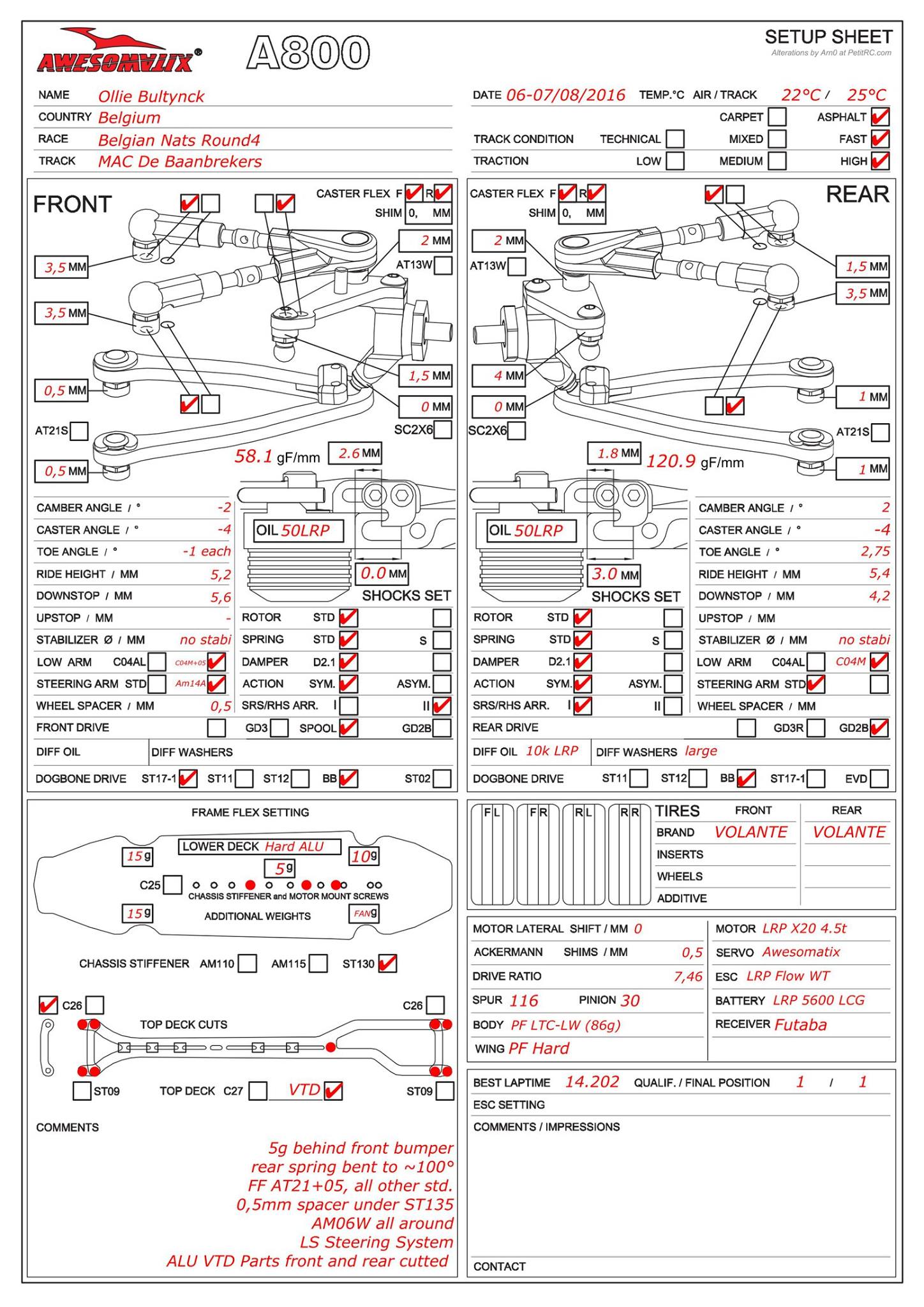 Olivier Bultynck / Awesomatix is Belgian Champion 2016 !!

The fourth race of the season was held at the track of the Baanbrekers in Rucphen. In qualifying Olivier Bultynck drove his Awesomatix A800 to the TQ spot with the fastest time. Ollie used the hard Alloy chassis C01B-ALH with the new topdeck system VTD (Instructions). Nicolas Delisť drove his car to second place on the grid. Nicolas used the Awesomatix A800 with carbon chassis and the standard topdeck.
In the first lap of the first final Ollie had some small problems and had to retire. It was Nicolas in the lead now and he managed to kept the lead till the finishline and won the first final.
In the second final Nicolas had no luck and stopped after 9 laps. Ollie was on a strong pace and run away from the rest, he won this final with 6sec in front.
The last final would be the decider. Ollie started strong and was able to pull a gap between him and the field. Nicolas was struggling with his tyres but managed to take third place while his Team Mate won this run.
Ollie was overall winner and Nicolas took second place. A strong result for the Belgian Awesomatix team.

With this fourth win in a row, Ollie became the new Belgian Champion with two more race to go.