Here is my setup from ETS. Where there is nothing written, this is standard.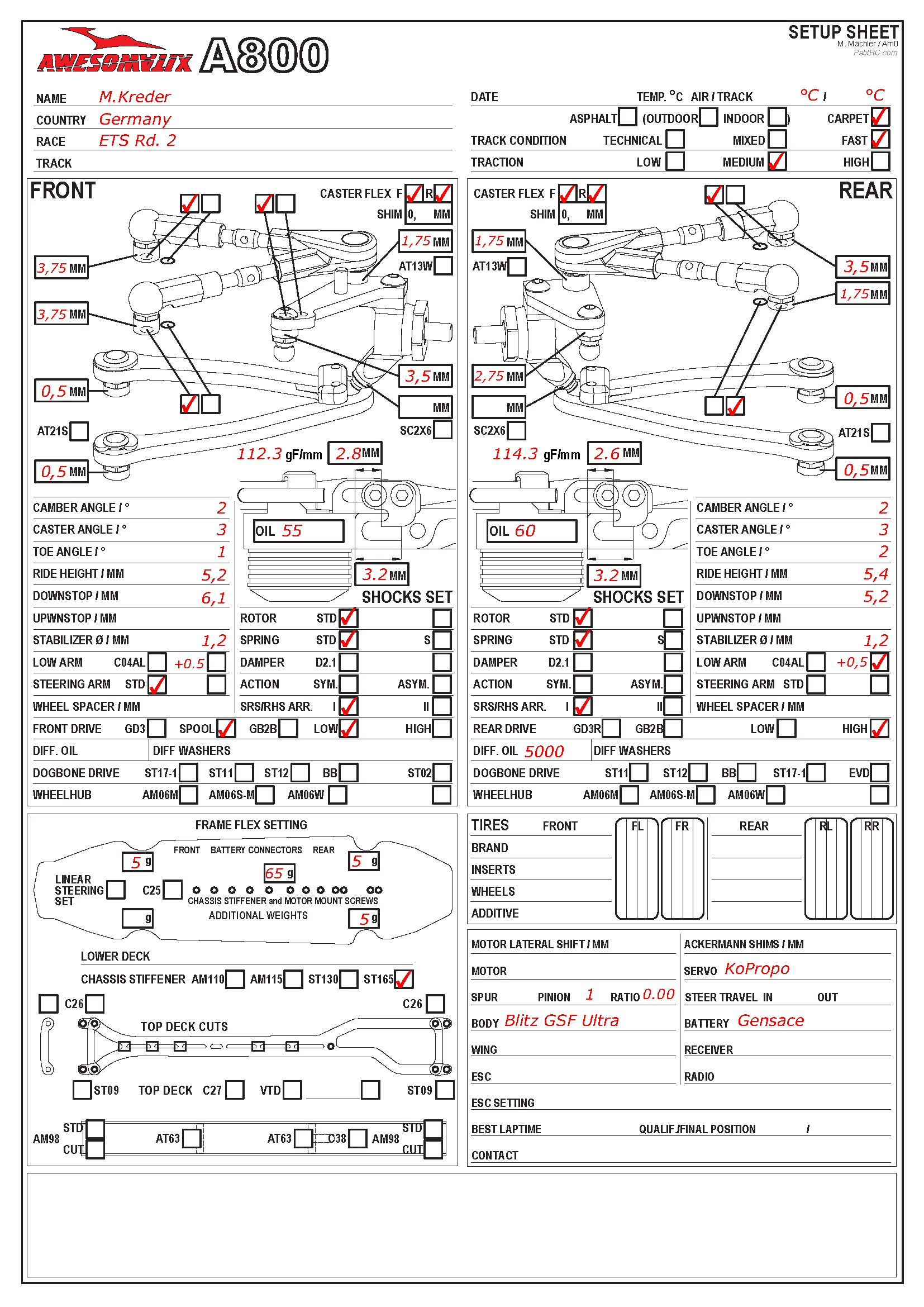 Chassis – Awesomatix A800
Motor – Muchmore (handout)
ESC – Muchmore (handout)
Batteries – Gensace 6000mAh
Tires – Volante (handout)
Radio/Servo – Sanwa/KO Propo
Bodyshell – Blitz GSF
Remarks – Markus Kreder has taken his first TQ spot in the Pro Stock class with his privately entered, almost kit standard, Awesomatix A800. Having tested the car last week at a club event at the nearby Arena 33, he changed his basic setup to have a longer wheel base, harder shocks and less active & normal rear toe-in.