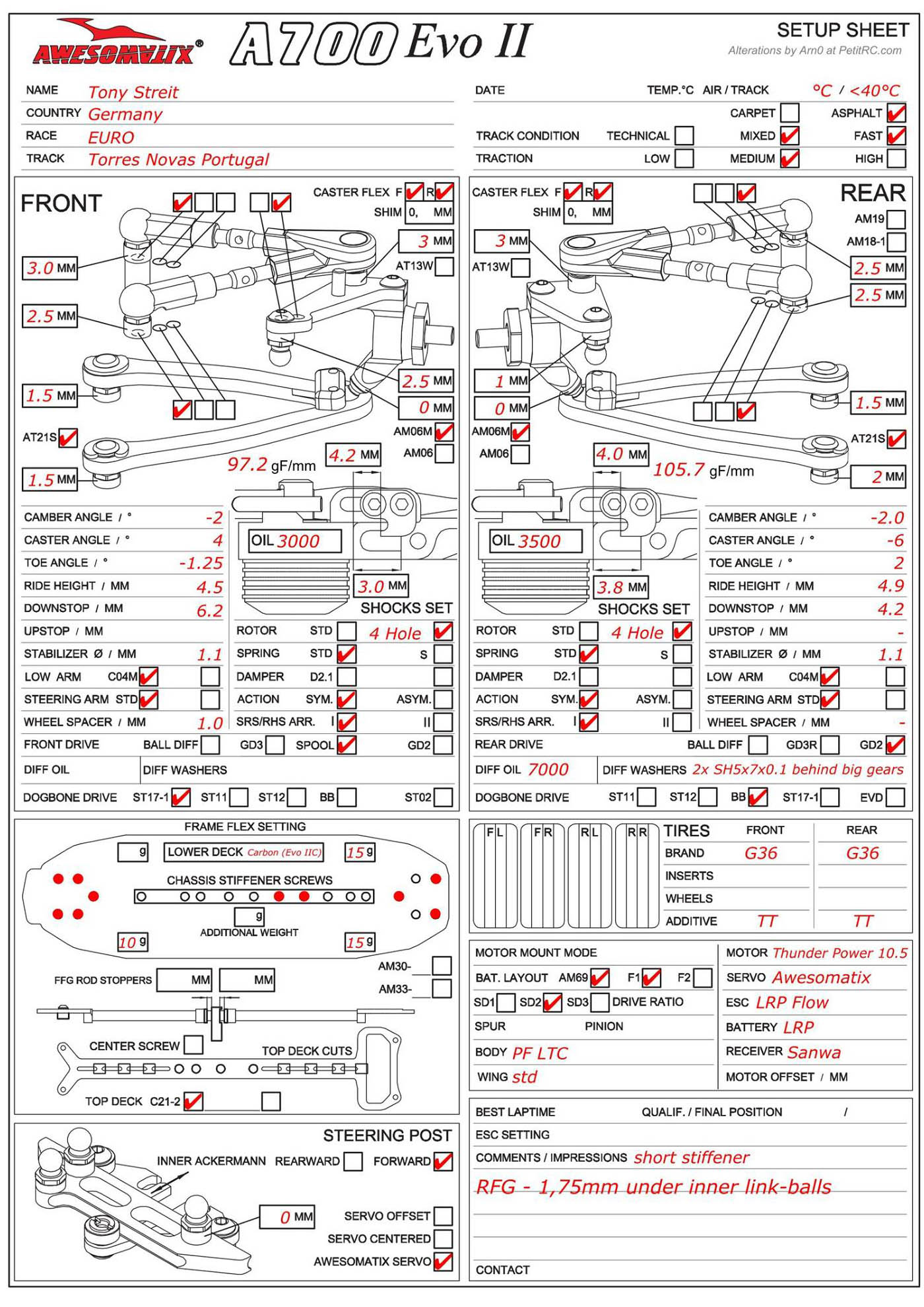 My car was really good under "normal" temperatures, but in the qualification, I couldn't find a setup for the really hot conditions. Therefore, I just achieved 6. Position on the grid.

My setup changes for the final day were quite easy. I put the dampers as far as possibleso to the outside and set the springs very soft (hard springs – 5,6mm). So, my car was competitive also in hot conditions. But maximum bad luck in the finals prevented a better result, unfortunalety.

The RFG worked really well. No more oversteering on throttle out of the corner. The car is much easier to handle and offer more overall grip on asphalt.