- Team Associated Factory Team F6 Formula 1 Build -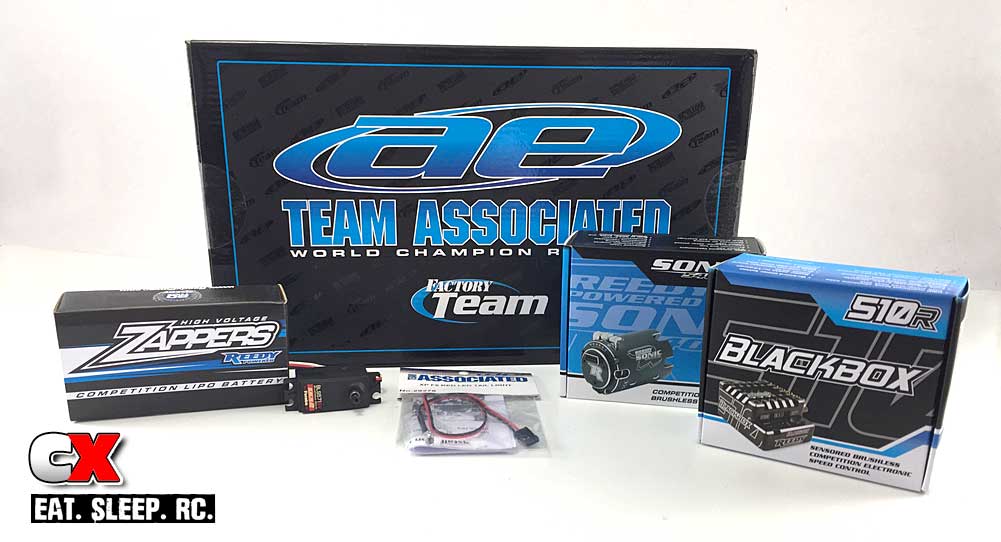 I love all kinds of motorsports, but Formula 1 is probably my favorite. The cars are wicked fast, look amazingly sleek and can corner faster than anything else out there.
I guess that's why I really love the 1:10 scale F1s as well. So, of course, there's no surprise that I had a grin on my face from ear to ear when I heard Team Associated was seriously thinking about jumping into the F1 arena. Then there was the rumors of an actual car spotted at the track. Finally, a press release filled with lots of pictures.
So here we are, mere months after the sneak peek photos swept the internet, I have a production F6 sitting on my bench awaiting a build. But before we get started, let me list the additional parts I'll be including in the build:
- #8023 Team Associated Factory Team F6 Formula 1 Car, www.teamassociated.com
- #FUTK4905 Futaba 4PX 4-Channel Transmitter, www.futaba-rc.com
- #FUTM0158 Futaba BLS571SV S.Bus HV Steering Servo, www.futaba-rc.com
- #27310 Reedy Zappers 3600mAh 7.6V LP Shorty LiPo Battery, www.reedypower.com
- #27004 Reedy Blackbox 510R Competition ESC, www.reedypower.com
- #287 Reedy Sonic 540-M3 25.5 Spec Motor, www.reedypower.com
- #1538-30 Protoform F1-Fourteen F1 Body,
- #PS-0577 Pit Shimizu 577 Front Tires, www.tqrcracing.com
- #PS-0572 Pit Shimizu 572 Rear Tires, www.tqrcracing.com
- #29276 Team Associated XP F6 Red LED Taillight,
Tools:
I also like to include some other useful tools I used to build this car.
- Team Associated Factory Team 4mm Turnbuckle Wrench
- MIP Metric Hex Driver Set (contains 1.5, 2.0 and 2.5mm drivers)
- MIP 1.5mm Hex Driver
- MIP 2.0 Hex Driver
- MIP 2.5 Hex Driver
- TrakPower TK950 Soldering Iron
- Xacto Hobby Knife
- Duratrax Curved Body Scissors
- Duratrax Body Reamer
- Neiko Digital Calipers
- Scotch Mounting Tape
- Tekton Needlenose Pliers
Time for some F1 action! Use the links below to follow each step.
Part 1 - Shock and Damper Tubes
Part 2 - Front Suspension & Servo
Part 3 - Steering
Part 4 - Rear Suspension
Part 5 - Rear Axle
Part 6 - Wings
Part 7 - Electronics