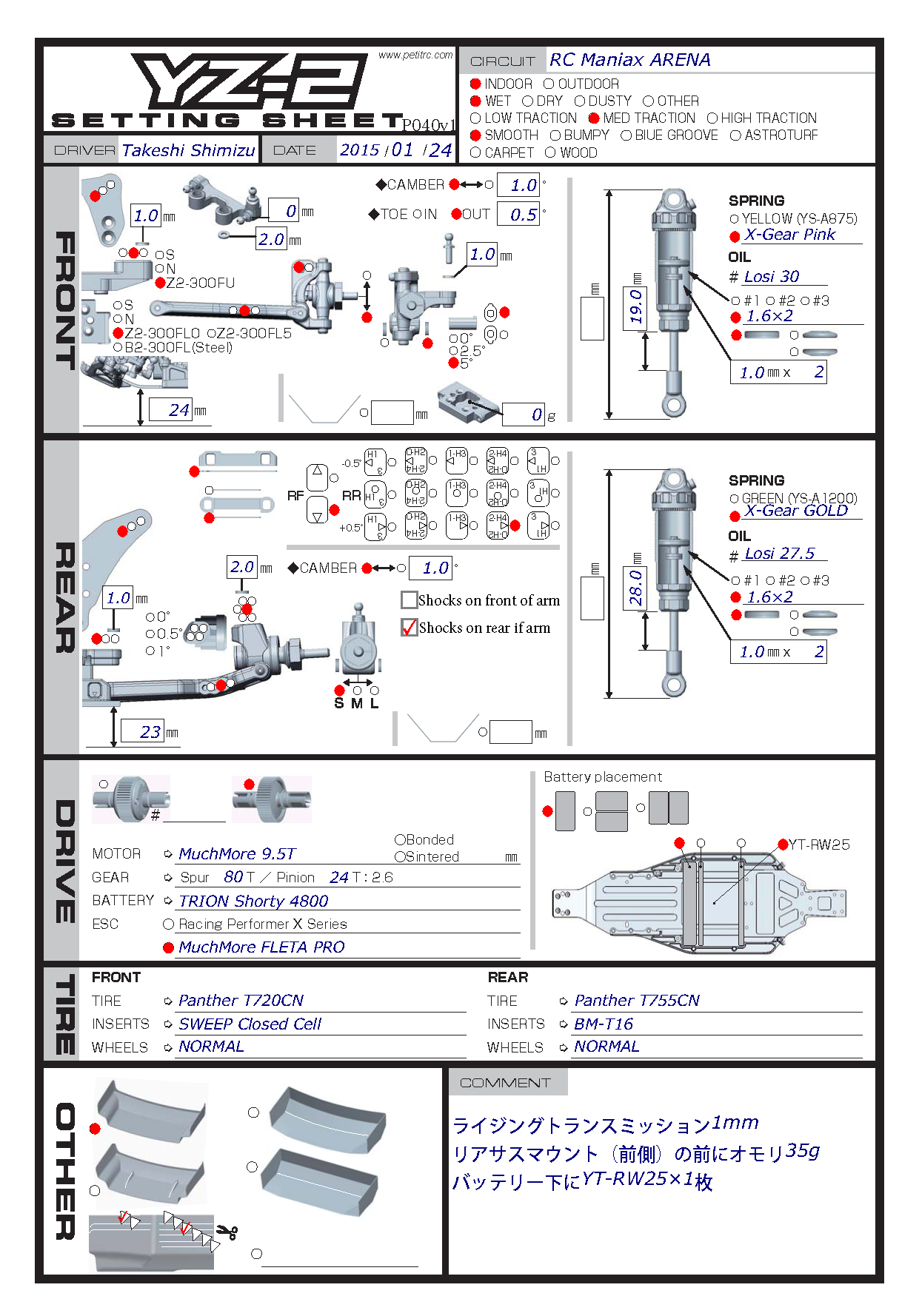 Indoor is the setting of the YZ-2 in the clay road surface & Modefai do.
Towards Torres layoffs road race, I have items tested, so we plan to all published here, please stay tuned!
Of course, try to be as if doing with new rear tire balance!!
By the way, this time, I do not plan to participate as a player ...


Rising transmission, is sandwiched a 1mm spacer under the mission, we have raised umbrella the whole gear box. (Rubber sheet included in the kit I have removed.)
Rising transmission, rear roll is less, is effective when the corner rising during the rear outer ring weighting is not applied. However, you may become unstable during corner entry.
Motor, which is the 9.5T to chicken, because it is likely to be room, next time we are planning to try to run at 8.5T.
Front Inner, turn well it's a sponge, is a sense of stability will increase it's mold. I, if the stock is often sponge, in the case of de Modefai to chose mold.
Gear it is God of stone, but it is basically okay in Maniari. If indoor, if not exceptionally large course of dry pebbles, it seems that there is no problem basically.