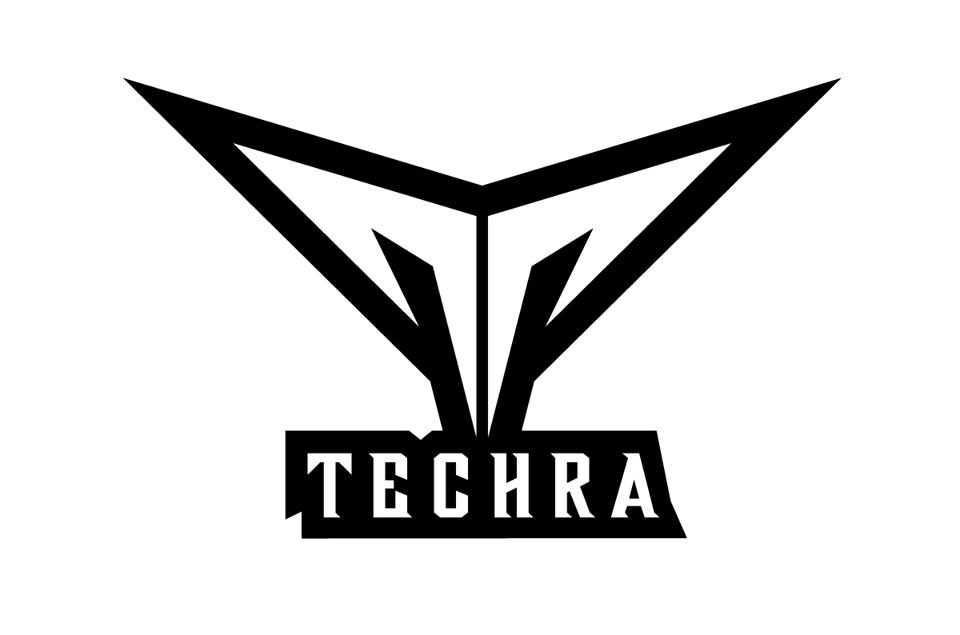 Techra 7075 Bulkhead Mounts
Korean option parts supplier Techra recently released a neat set of bulkhead mounts for the Yokomo YZ-2 series of off-road buggies. Let us take closer look and see if item TE-126001494 is worth its money.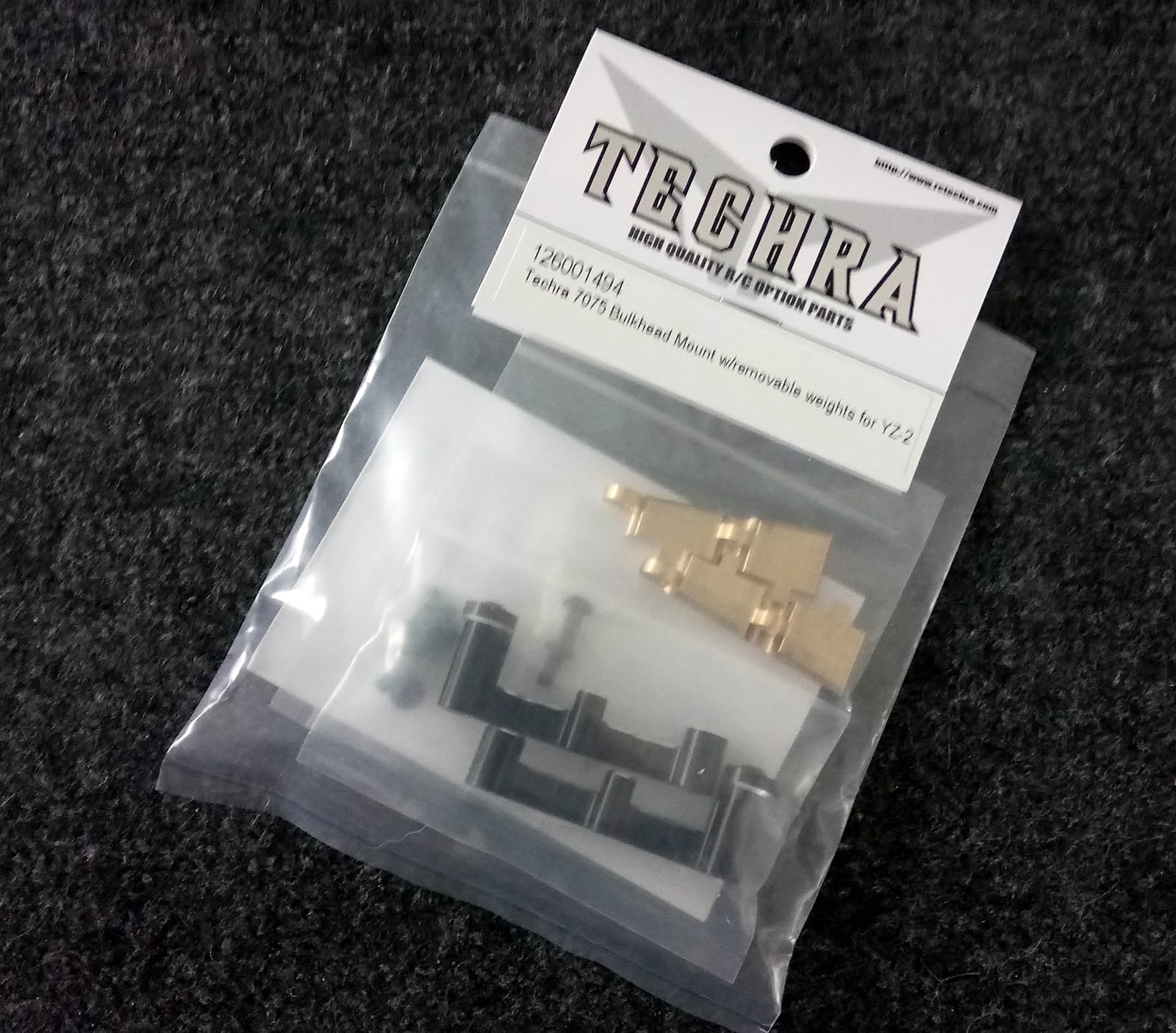 During one of my last visits at Arena33 I wondered if any aftermarket company or even Yokomo would ever release some aluminium bulkhead mounts for the YZ-2: a fellow Yokomo driver had stripped the threads in his plastic mounts after one crash too many, and as a consequence destroyed a couple of bulkheads because they had not been properly supported anymore. With the latest Techra option part, this should be a thing of the past. Made from quality 7075 aluminium, these bulkhead mounts should take a lot of abuse and threads are not very likely to strip. Yokomo must have come to the same conclusion. At the recent ROAR nationals Ryan Maifield's car sported some prototype aluminium bulkhead mounts.
Like almost every RC spare and option part today, the bulkhead support set is supplied in a small plastic bag with a card tag. In addition to the beautifully machined aluminium supports and brass weights, Techra supplies a pair of chrome decals and a bag of screws, six flathead screws for the aluminium supports and two roundhead screws for the add-on weights. Unfortunately the supplied flat-head screws are a bit on the short side, whereas the Yokomo kit screws fit just right. My guess would be that the person responsible for picking the hardware forgot about the plastic side guards and screwed the aluminium support directly to the chassis when determining the length of the screws.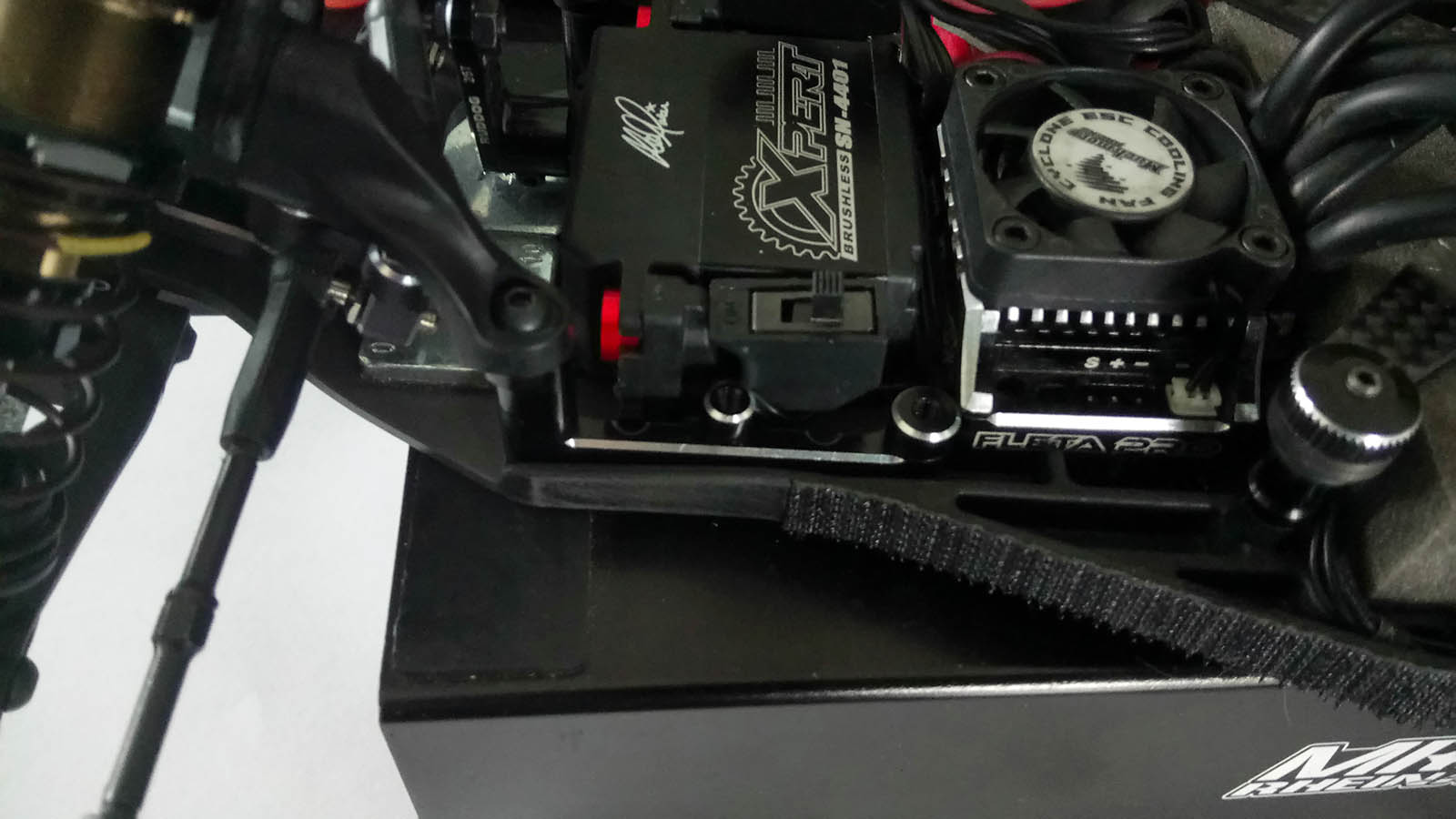 The aluminium carriers are a direct bolt-on, and fit and finish are second to none. With their black anodising and chamfered edges they look just like original Yokomo parts. Weighing in at 9 g, the option parts are a tad heavier than the original plastics (5g).

And of course, there is more! If you are looking to add some weight to the front end to increase on-power steering or balance the car's mid-air attitude, you can bolt on the included brass weights of approx. 8.5 g each. Of course, you could also go with only one of them to compensate for the weight difference between receiver and ESC. In total, the complete set adds just over 20 g to the front end of your YZ-2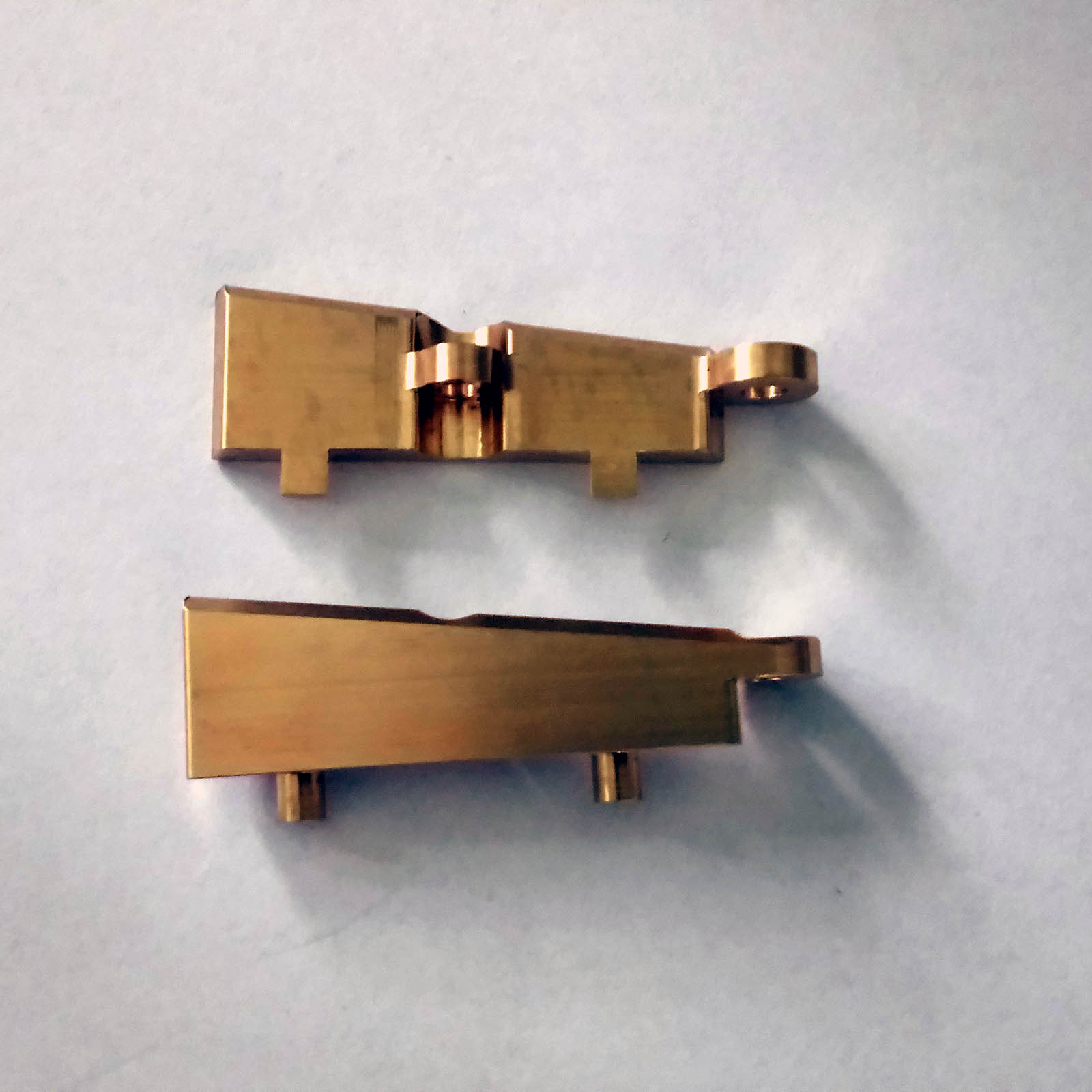 The Techra 7075 bulkhead mounts arrived just in time for some field testing at round 6 of the 2017 NRW-Offroad-Cup season in Helmond/The Netherlands. MACH One, the local club, have one of the greatest facilities I have ever visited, and maintain not only one, but two beautiful Astroturf off-road tracks, one for 1/8th and 1/10th scale each.
Other than a few set-up changes, the bulkhead mounts and Schumacher tyres, my YZ-2 remained almost unchanged since my initial review. As I had missed out on the Saturday practice due to other commitments, I was not too worried about any possible lack of power. The Muchmore Fleta ZX V2 13.5 turn motor again provided enough torque and speed to clear all the doubles to be jumped and made the car very easy to navigate on the unfamiliar Astroturf track. Of course, I lost some time on the straightaway vs my competition, but on the other hand, the technical layout would not have tolerated too much power in the hands of a mediocre racer like me anyway.
There had been some rain on the previous day, so I adjusted my car's set-up accordingly. However, MACH One Helmond have a superb type of quick-drying hockey turf, and when it was time for me to hit the track, my car was way too easy to drive to produce decent lap times. After some tinkering, I had almost reverted the car to my basic set-up. As I had added a small brass plate under the batters to dial in the YZ-2 for the step-downs, I found I could do with a little more on-power steering. As such, the stage was set for the Techra add-on weights, and installing them was a breeze. Thanks to the clever design, the weights are ideal for last-minute set-up adjustments. Too bad that I did not think of that when it started to drizzle just before the first C-Main. As it was, I managed to get away with a hard-earned third place in the C-Main.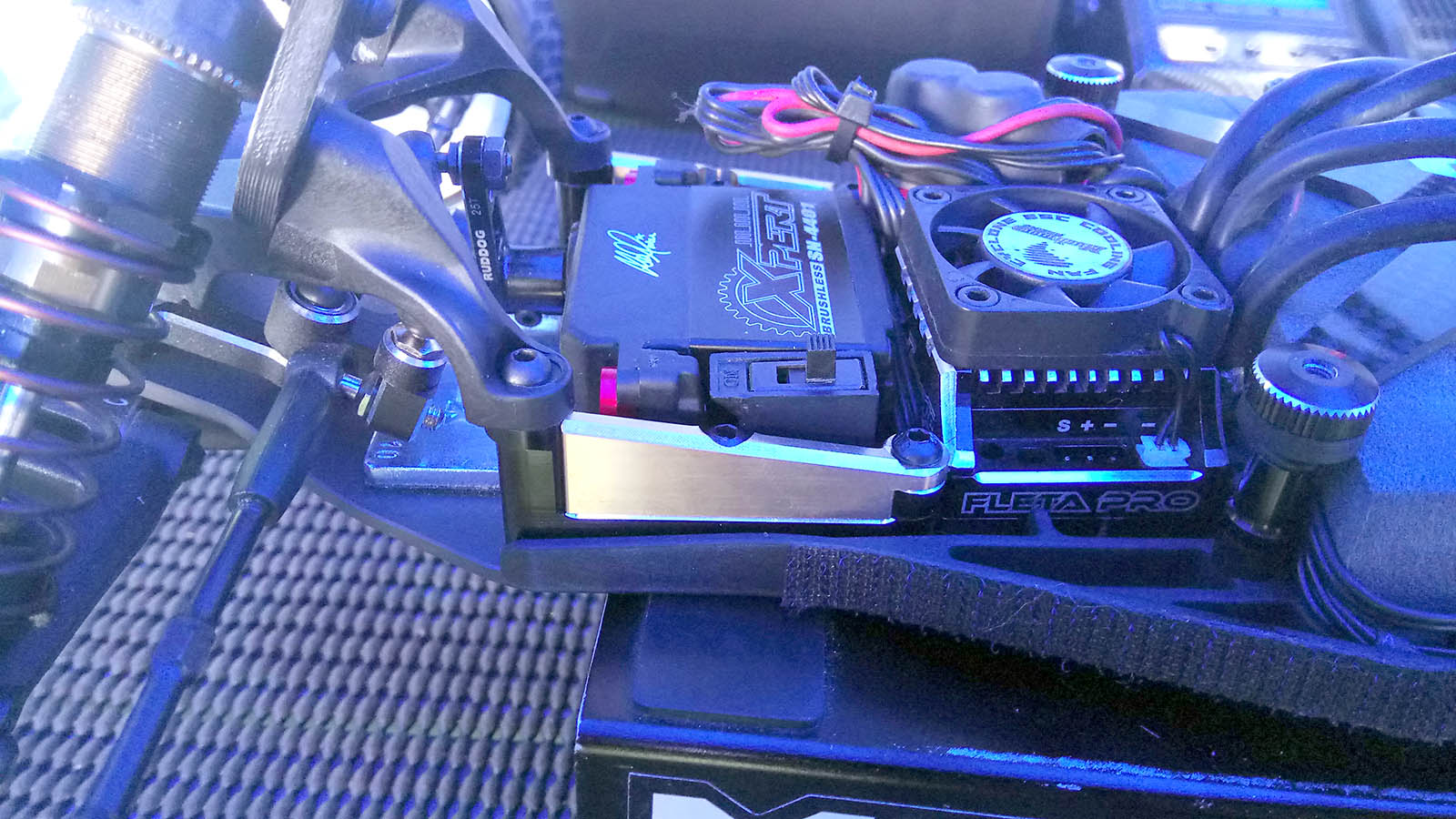 I am not an engineer by any means, but I think the location of the brass weights makes them a worthy set-up option indeed. Their centre of gravity hardly seems to be any higher than that of the nose-mounted steel bulkhead. In fact, the brass weights sit lower than the heavy full-size servos most racers seem to prefer on carpet and Astroturf. Combined with 20 g of sticky weights under the steering assembly, I found the balance of the car pretty good. On-power steering was definitely increased without making the buggy prone to nose-diving across the jumps. At the end of the day at one of the greatest venues I ever attended, I finished 23 out of 30 starters in 2WD, which sounds worse than it felt. Considering my driving skills, lack of practice, mild choice of motor and tough competition, I could not wish for more.

All in all, I am very happy with the performance of the Techra aluminium bulkhead mounts and brass weights. Techra's level of craftsmanship is spot on. With the right screws, installation did not cause any trouble whatsoever. Even if I would not go so far as to say that the combination of sticky weights and the Techra aluminium/brass is superior to the Yokomo steel arm mount and maybe the graphite plastic parts, fine-tuning your car's balance with the add-on brass could not be easier. Even if the bling-factor is not too high on your list of priorities, Techra delivers that, too. Clever design, quality materials, top-notch fit and finish and a retail price of roundabout 26 euros, is there anything not to like? Well, the supplied screw package is a bit of a downer, but not an issue at all: The kit screws for the original plastic parts are perfectly ok. Other than that, my only gripe is that I am not sure if I can resist buying those fancy Yokomo servo mounts for much longer. There is no such thing as too much black anodised aluminium, is there?

Purchased at Tonisport.