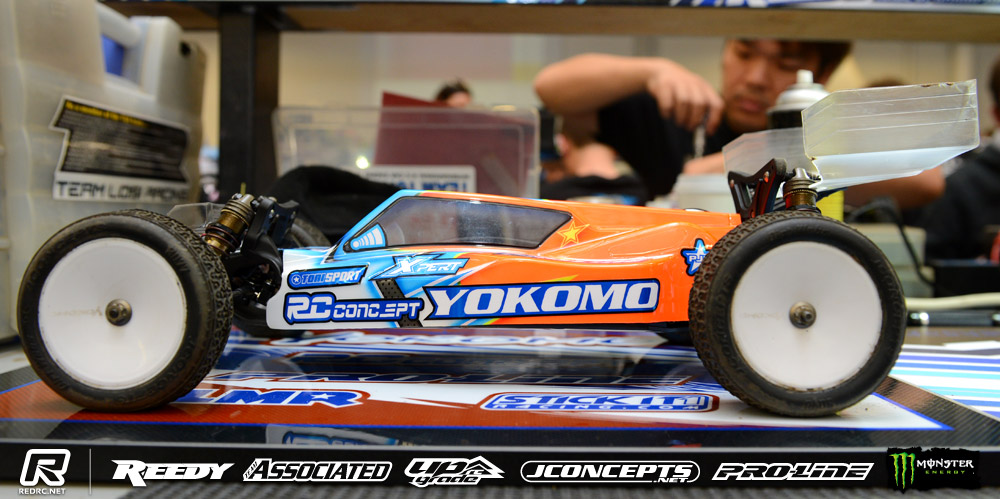 Chassis – Yokomo YZ2 Dirt Spec
Motor – RC Concept 7.5T
ESC – RC Concept SC120
Battery – RC Concept Omega 4500mAh
Radio/Servos – Airtronics/Xpert
Bodyshell – Kit Body
Remarks – Yokomo's Lee Martin is running the YZ2 with a prototype Dirt spec 3 gear transmission for lower grip dirt conditions. Only receiving the new parts a week ago, he and the rest of the team tested at SDRC before the race here at OCRC but the grip was much higher and so the setup obtained cant be applied here. Also new on the rear of the car are prototype aluminium uprights and longer rear driveshafts that give the car more side grip. Up front is the new Pro-Line front wing mount that brings the wing forward to the wheel line for more effective downforce. Newly sponsored by RC Concept Lee is using the full line of electronics from the French company including the EC 7.5T motor, Omega 4500 LiPo and SC120 speedo. The Dirt spec YZ2 will be available in Spring of this year.