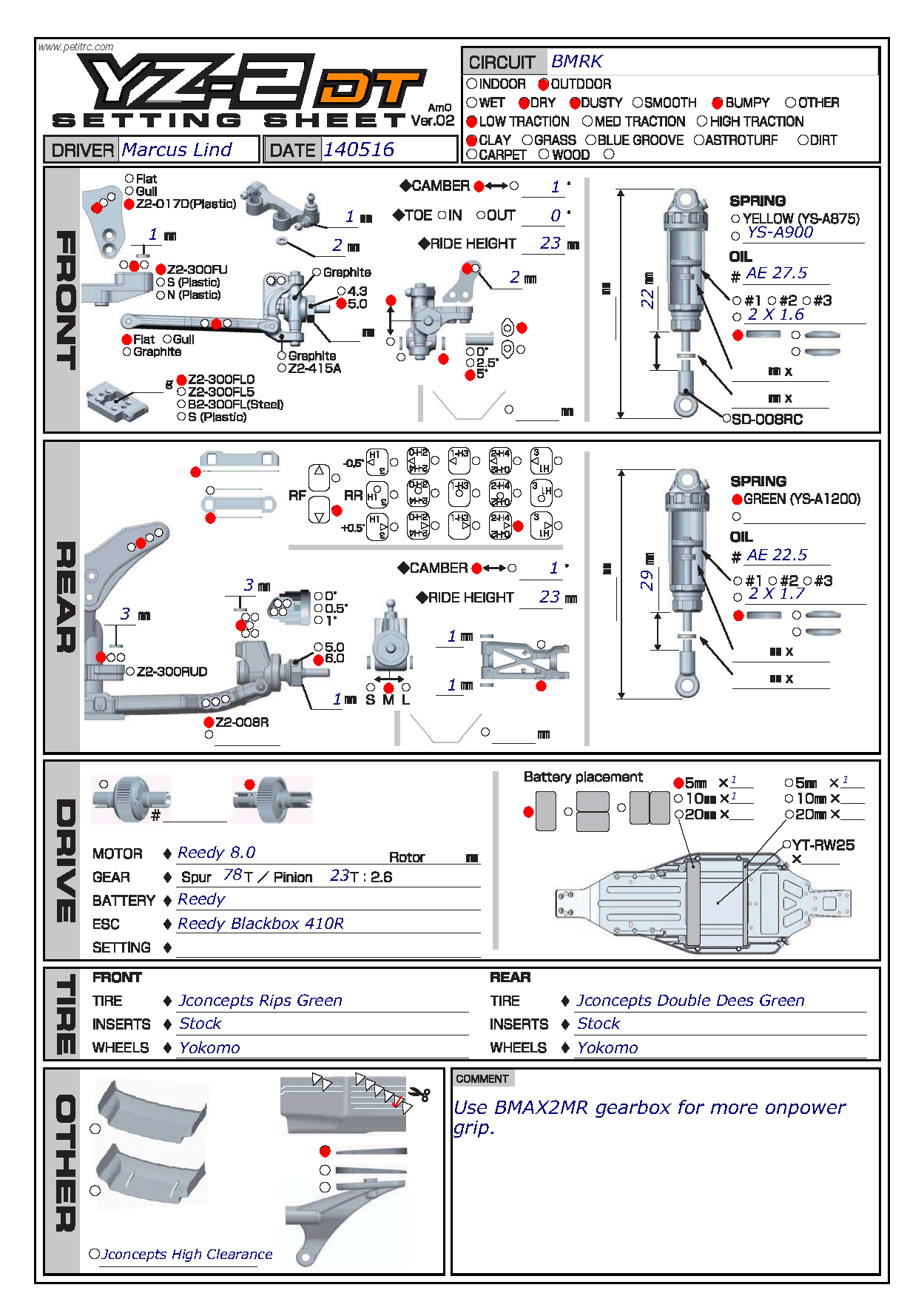 This weekend's race done!

Is really happy with my YZ2DT it gave me a 3rd place in the first round of the Swedish Cup.

For those of you who are curious, it was a BMX2MR gearbox I used. Felt that it was 0.5 to 1.0 second faster per lap when the track had dried up and became dusty.

I will sell soon a kit with battery holder and mounting plate in my shop. Stay tuned!