For those putting the new YZ-2 DTM gearbox brace (Z2-300RM) on their original YZ-2 or CA, here's a quick step by step build.

This requires the Z2-302D3M gearbox from the DTM (shown), or you can Dremel off the rear tabs on the original and CA gearboxes to make it fit.

------------------------------------------------

Z2-302C gearbox half against the Z2-302D3M from the DTM, showing the tabs that need to be removed to fit the new parts.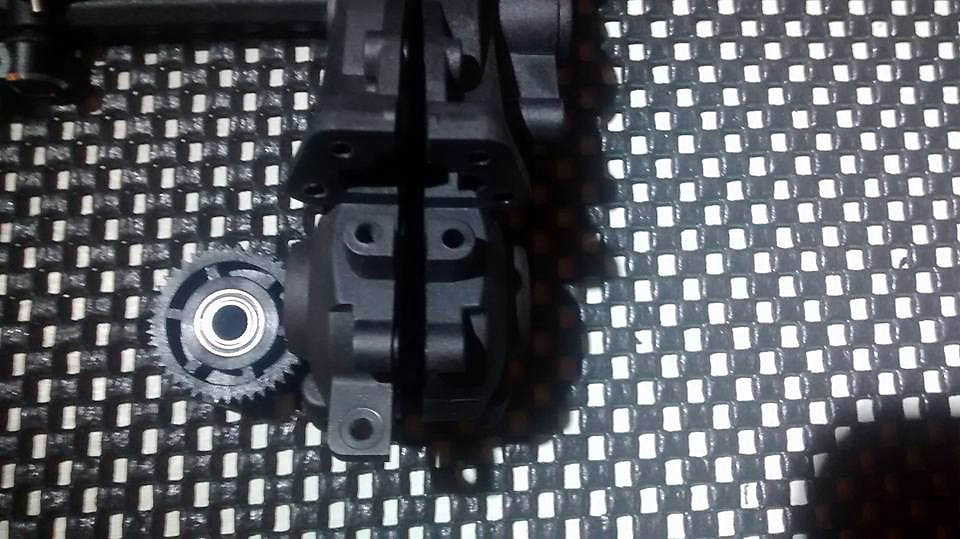 Largest part of the brace, which connects the rear hanger to the shock tower.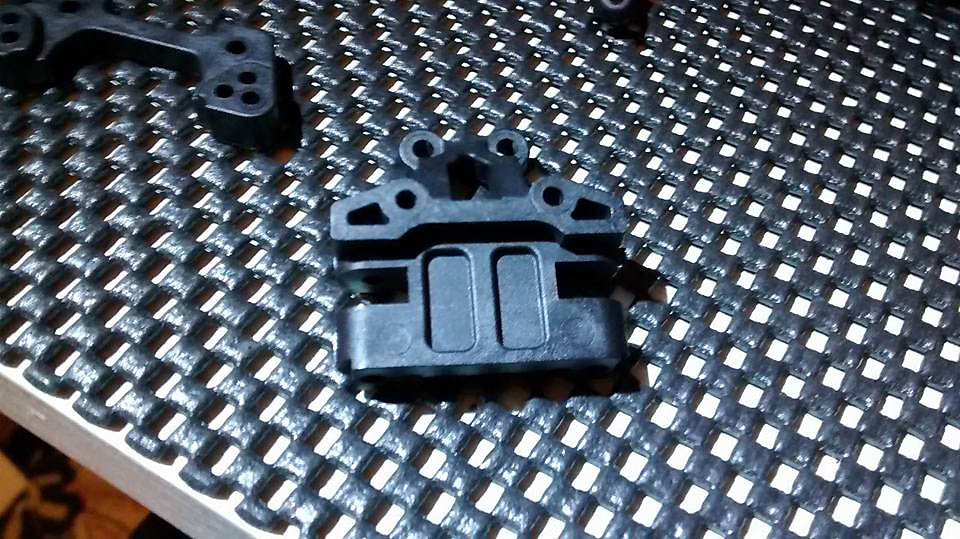 New camber link and other parts on the sprue.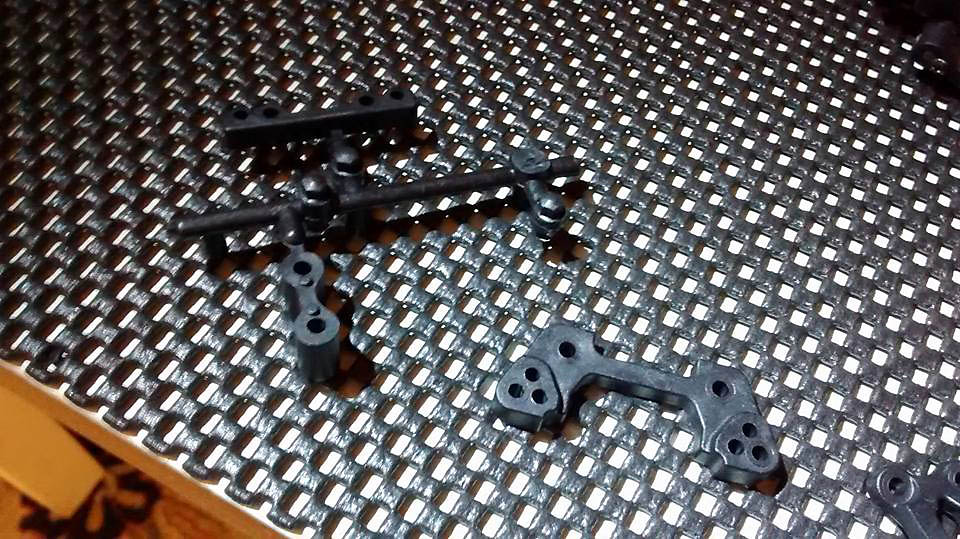 The camber link fits into? the slotted gap in the main part of the brace, with the camber link and top mount of the brace pointing inwards.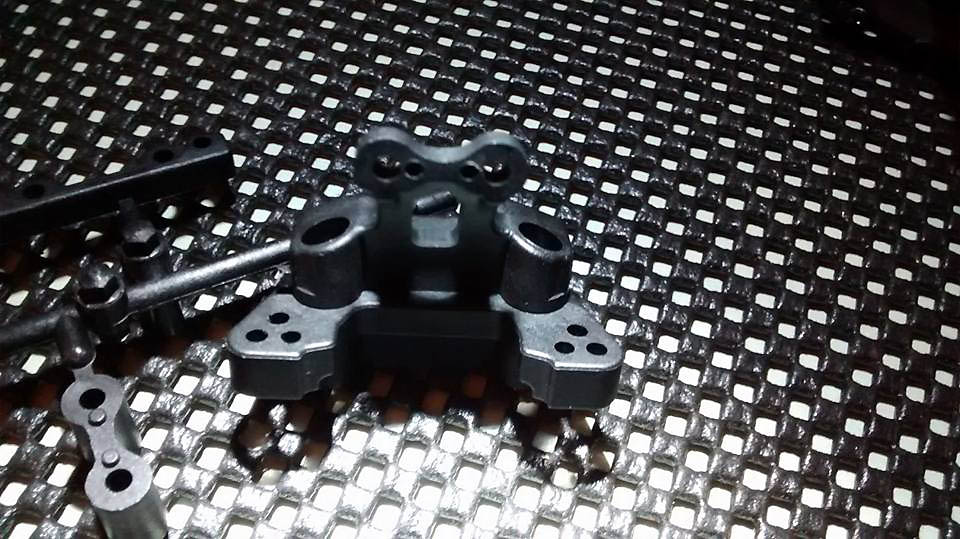 This assembly sits straight on the back of the gearbox, make sure to line up the holes in the camber link with the holes in the brace as there is a little bit of movement.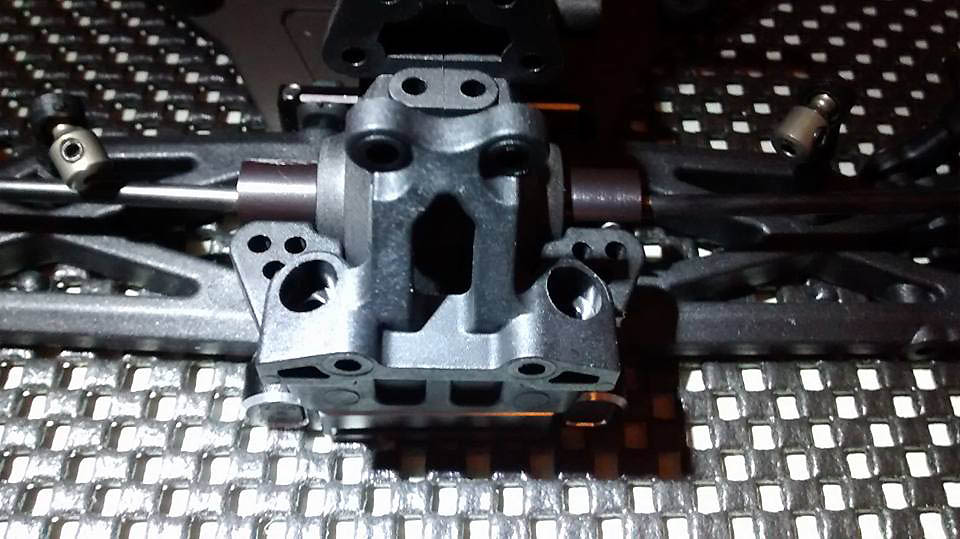 The assembly can then be screwed into the rear hanger with the standard M3x20 screws.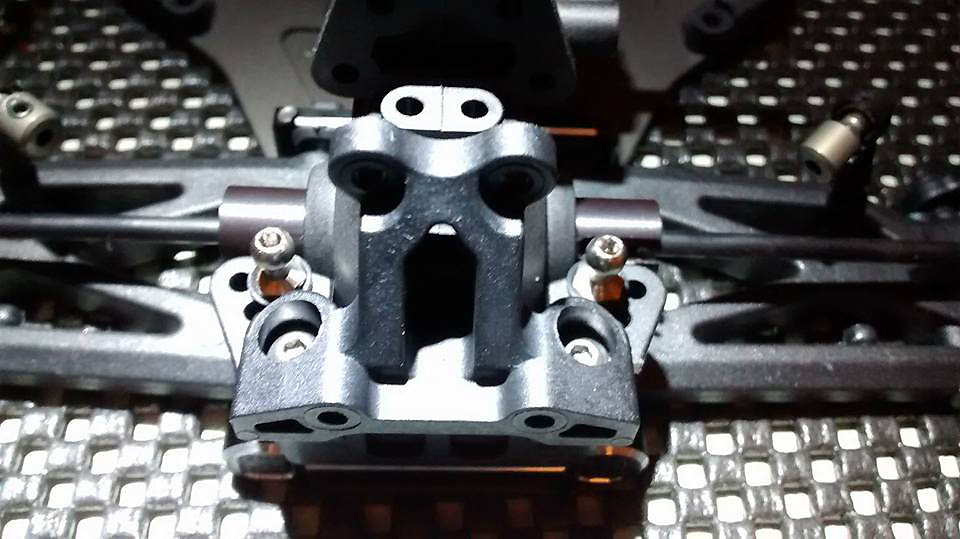 This piece bridges the gap between the top mount of the brace? and the rear tower, the two small dimples fitting into the brace.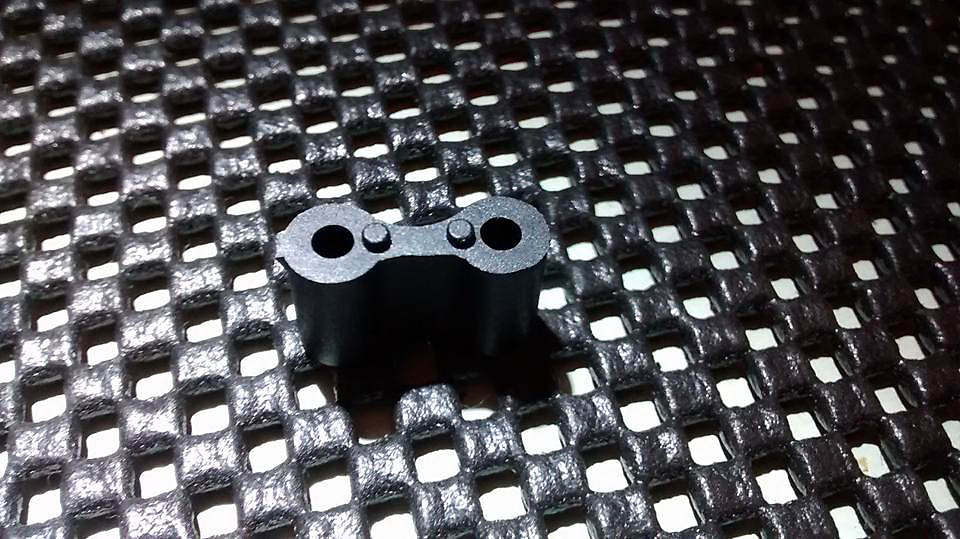 M3x22 screws used for the shock tower spacer on the original YZ-2 and CA are a direct fit here. M3x10 screws for the lower holes as normal.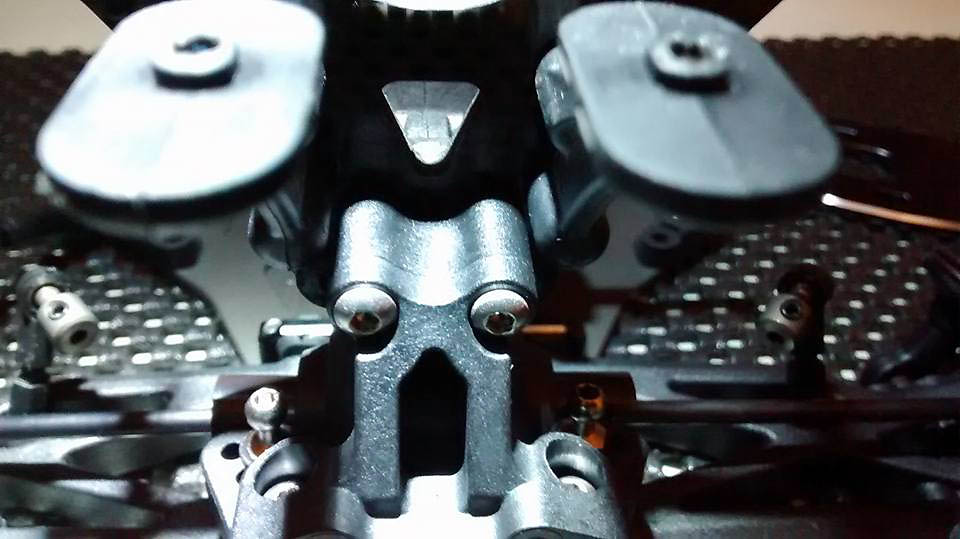 The roll bar mount is nice and neat, I used M3x8 screws fix it to the brace. If using a roll bar, a couple of grub screws are needed in the outer holes to take out the play.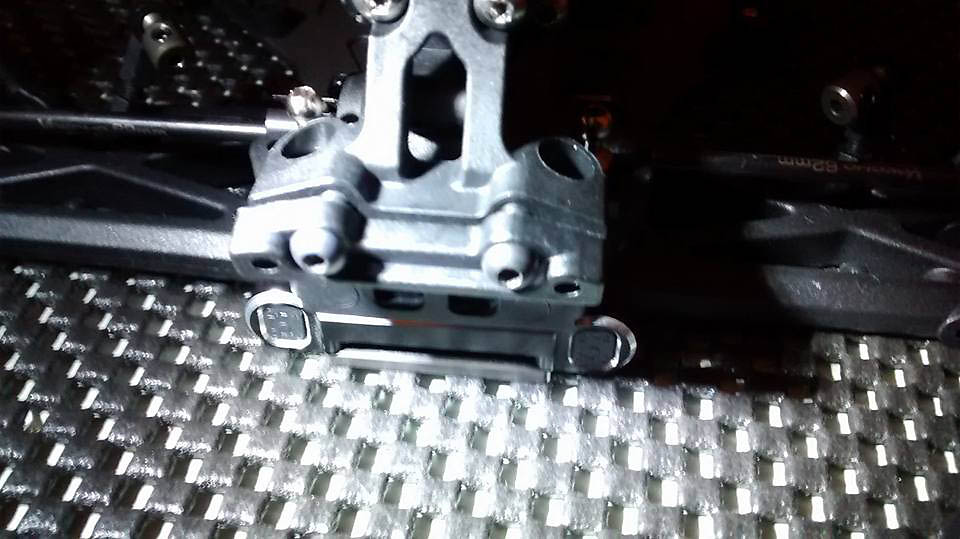 Finished piece.