- Team Azarashi Grayseal - Tom Fresne - Belgium GP - Kampenhout - 28-30.06.2013 -

I suffered of too much corner in at the beginning, with many rolls in turns.
I put AKA inserts in the front minispikes instead of the tubbies, cut some spike rows and that was perfect.
My result was a bit disappointing for me as Iím not familiar with astro, and I suffered of a little slower car in the last qualifying rounds compared to the astro experts who know very well the changing track conditions (drier and drier) and how to adapt the cars in consequence.
But in my bests qualifying heats (2 and 3), without one mistake, I would have expected some 10th-12th places, which is very promising for the future.

The overall weight is also incredibly low. I was at 1525g with Schum minispikes + the undertray and had to put 65g of lead to reach the limit allowed.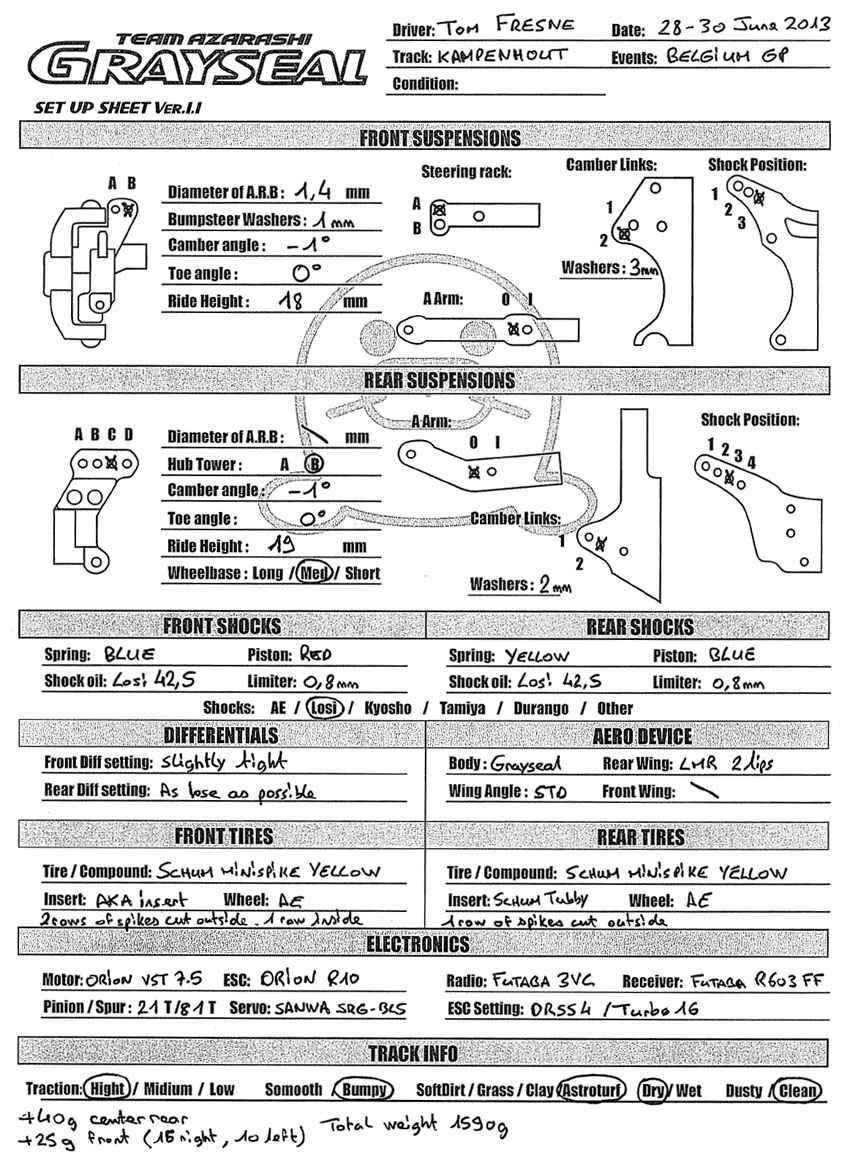 Source: