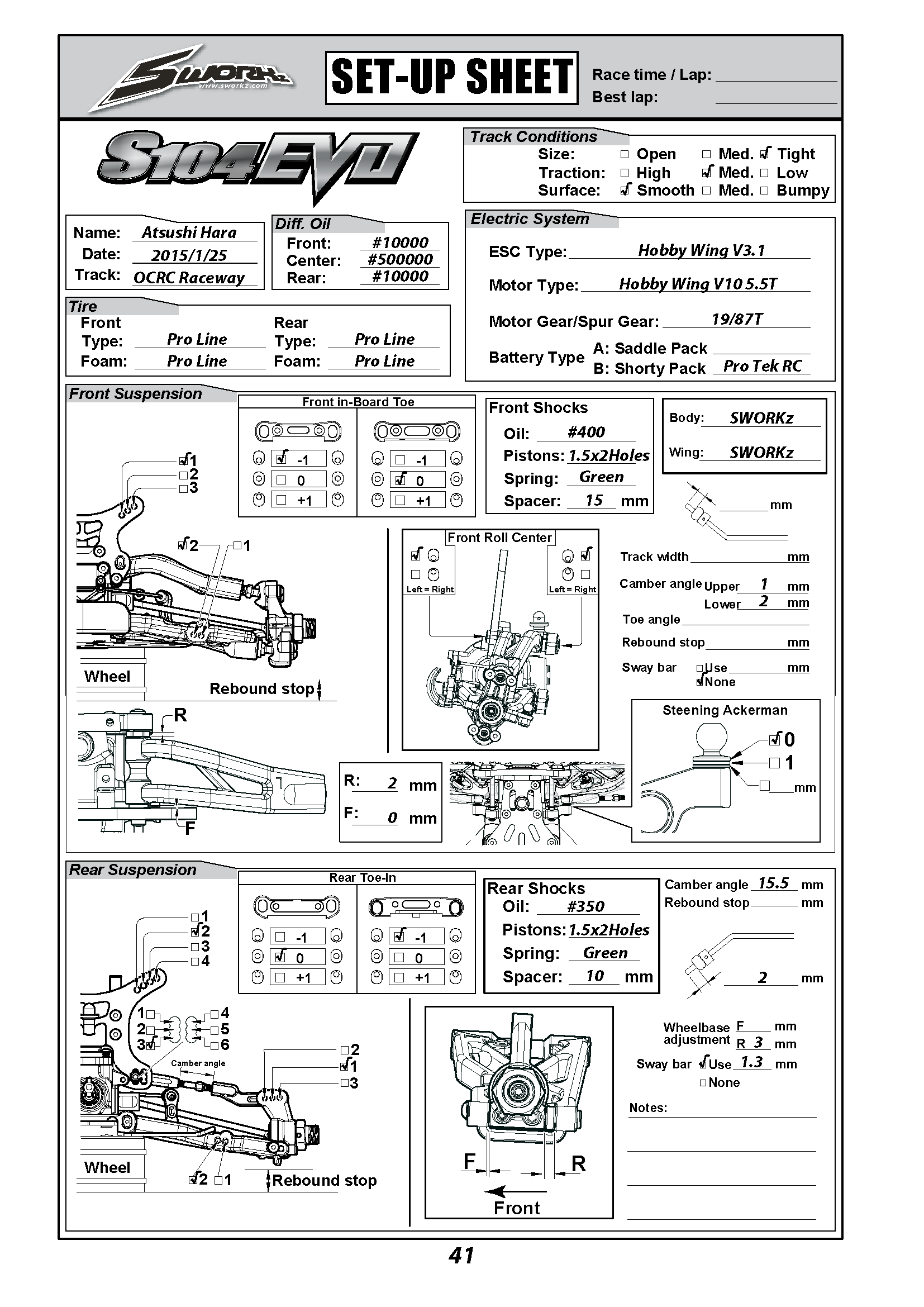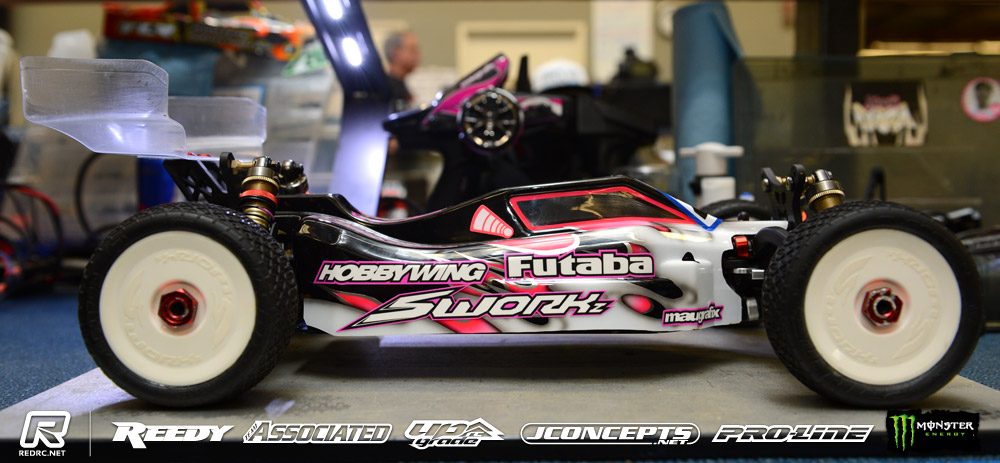 Chassis – S-Workz 104 Evo
Motor – Hobbywing Xerun 5.5T
ESC – Hobbywing Xerun V3.1
Battery – Protek RC 4700mAh 100C shorty
Tyres – Pro-Line Electron MC
Radio/Servos – Futaba
Body – Stock body

Remarks – Two time World Champion Atsushi Hara is running an Evo version of the S104 from S-Workz at this weekend's Reedy race. The prototype car has a number of new changes to it compared to the currently available model, such as a new chassis plate, that has removed the kickup and new rear suspension mounts due to this change. The use of a centre gear diff makes the car more tuneable for different track conditions as well as new steering setup which allows the bump steer and Ackerman to be more adjustable. Finally there are all new shock absorbers that have removed the bladder used and gone for an aeration system which is the most common in this class. No word on availability and with the car still very much a prototype specs and configurations could change.