- Schumacher Cougar KF - Tony Newland - Addiction RC - 12.04.2014 -

Baseline setup for the KF buggy with low grip chassis set! Suitable for all clay tracks.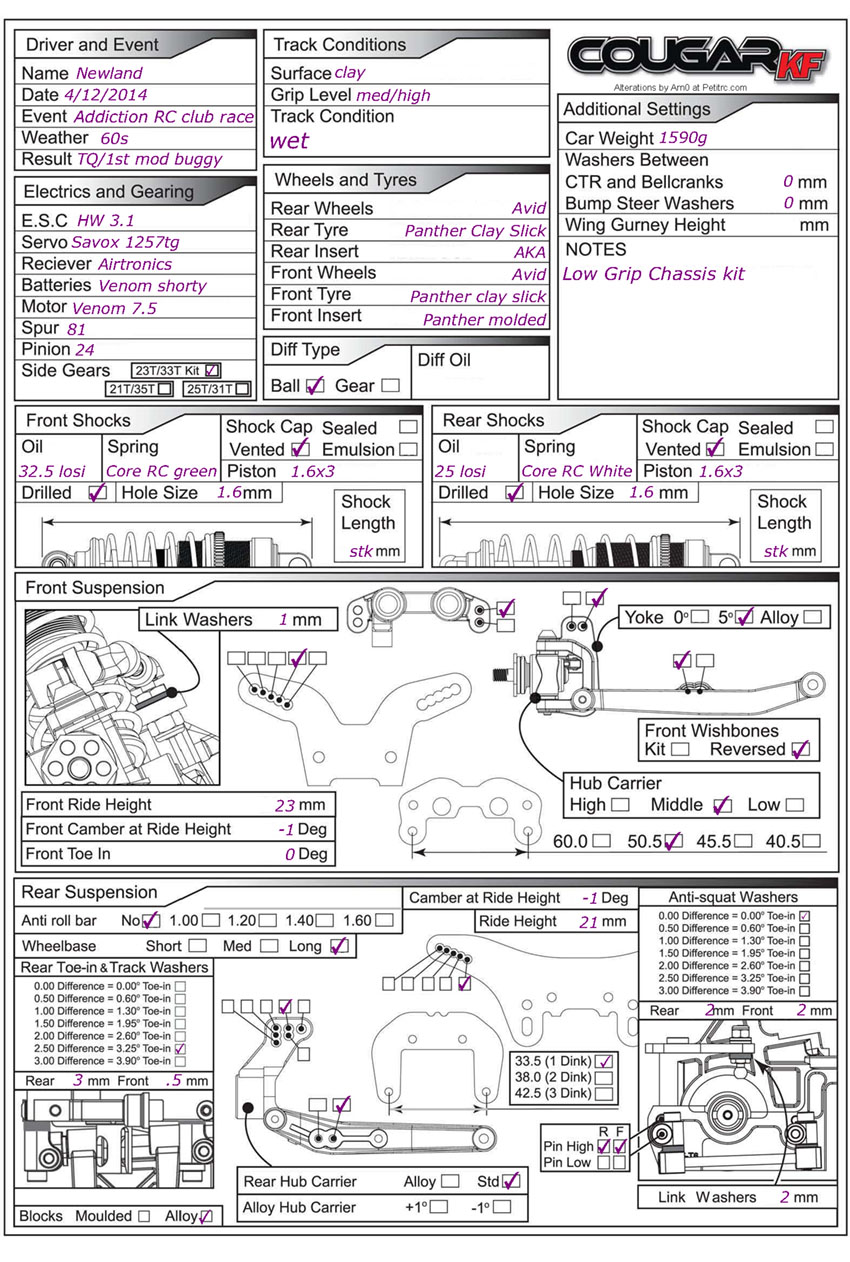 There's a couple things you'll want to do when you build the kit... first is dremel the body for clearance on the spur gear...


Also I dremeled the side guard so I could easily get the battery in and out... and drill a second hole for the motor adjustment screw in the side of the center bulkhead..


The stock battery tray things dont really hold the battery in place very well. I picked up a battery foam set for a Losi 22 that has adhesive and stuck them to my shorties. Works pretty good for now. HPI made a sedan battery foam set that would be perfect for our car...

U4586 - Low Grip Conversion - KF

Wanting to use you Cougar KF all year round now becomes possible with this low grip conversion set.

The Schumacher Cougar KF has become the car to beat on high grip carpet and astroturf racing this winter. Now the KF is even more versatile with the Low Grip Conversion Set.
This moves the motor and centre cluster back by 21mm. The more rearward weight distribution gives the KF more rear traction, and is well suited to wet astroturf, or high grip dirt tracks. In the rearward motor position the car must be used with a shorty lipo. The new chassis can accept either motor position so the car can be converted back to the forward motor position for extra steering when the grip comes up.

Please note that the body requires a small modification to clear the spur gear or a modified body is available, part U5126.
Source:
T. Newland