- Schumacher Cougar KF - Tom Cockerill - 3rd hole on rear arm - Dec. 2013 -

Image below shows how I have redrilled the rear arms on the KF for a third inside hole.
I measure with Vernier's, use a body reamer to make a starting hole then just drill to 2.65mm, then the ballstud goes right in.
I'd suggest 1mm washer on the ballstud as they have a shouldered section at the top of the thread.




L'image ci-dessous montre comment percer un troisieme trou plus à l'intérieur sur les triangles arrières du Cougar KF.
- Faites la mesure avec un pied à coulisse, utiliser un taraud pour carrosserie afin de marquer le debut du trou puis percer avec un foret de 2.65mm, la rotule s'installera ainsi.
- Il est suggeré d'utilser une rondelle de 1mm avec la rotule si la rotule est epaulée.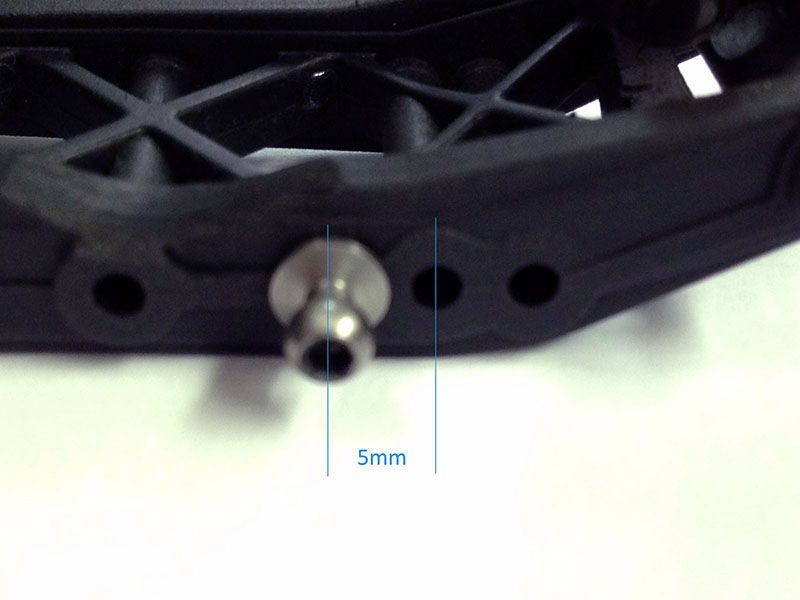 Source:
T. Cockerill