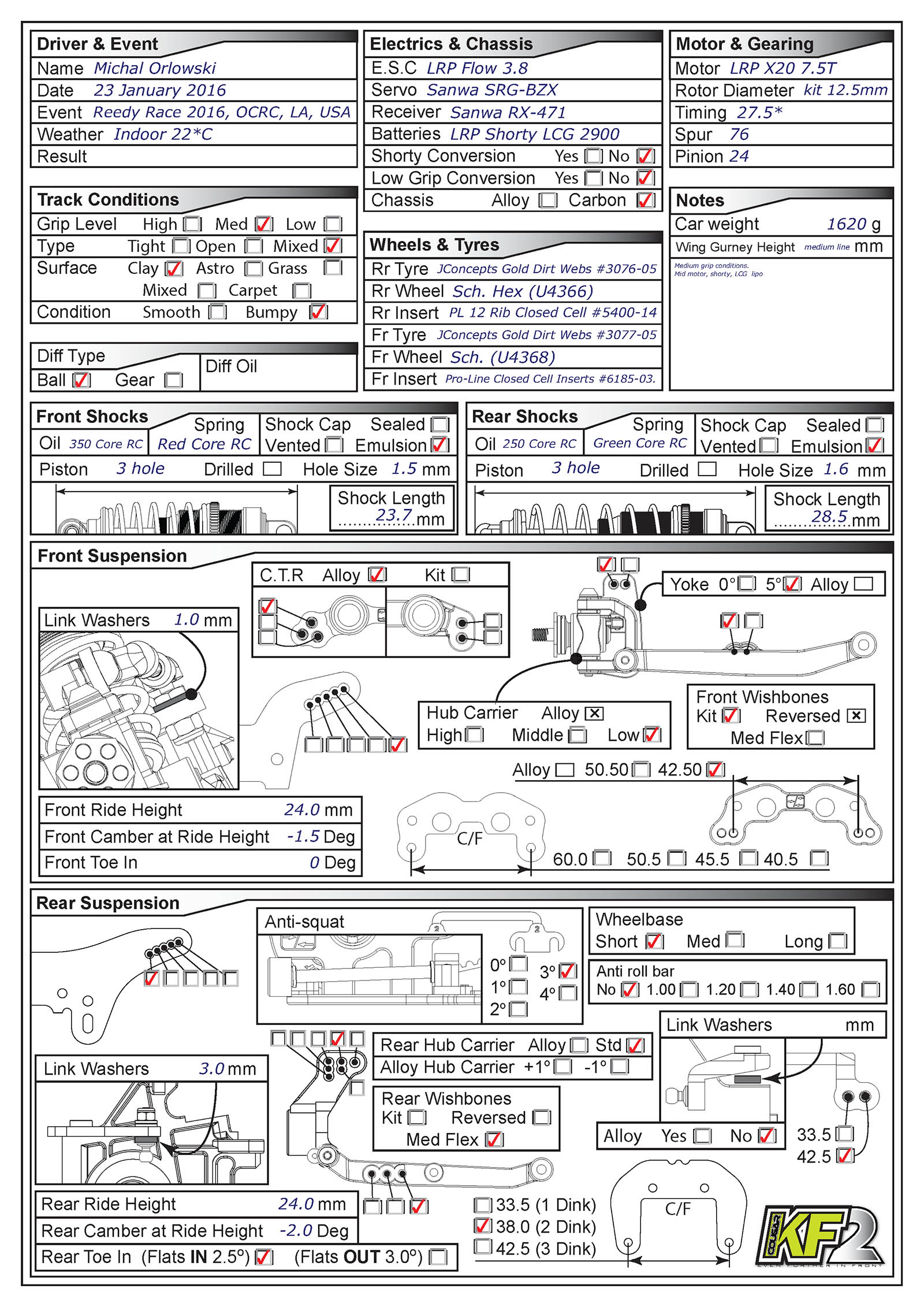 Chassis – Schumacher KF2 SE
Motor – LRP 7.5T
ESC – LRP
Battery – LRP LCG 2900mAh
Radio/Servos – Sanwa
Bodyshell – Kit Body
Remarks – Reigning 4wd European Champion Michal Orlowski is running the KF2 SE from Schumacher. Looking for extra rear traction while trying to maintain steering, they have been playing with anti squat and increased rear toe to 4 degrees. Other changes include narrower rear hexes as well as using an MIP puck diff which they believe helps in their search for more traction.