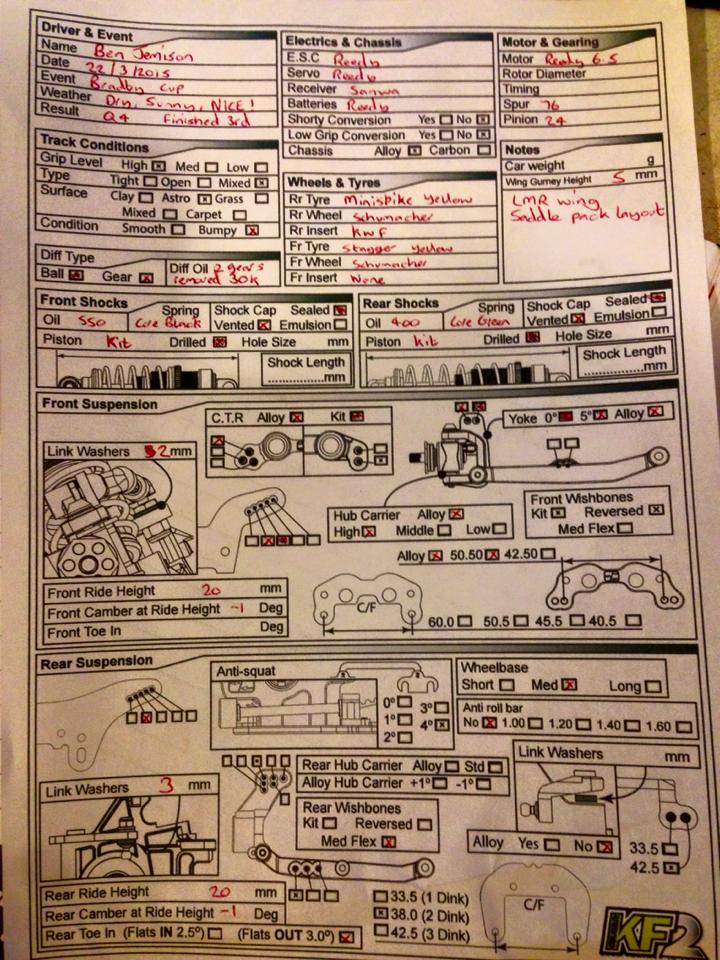 This is how I've built my kf2 for Robin Hood raceway.
It uses a 117t belt which is longer and enables it to run over the top of the battery.
I ran the car in saddle formation for the dry.
For the wet, I run a shorty pack with a "nextlevelrc" under lipo weight. The battery stays in place using part No. U4403 lipo locators.