- Schumacher CAT SX3 - Stephen Maizer - Rear shocks mount -

Here is a photo of how to do the rear shock conversion without flipin the arms.
Bear with me OK, looking at the photo you should see the tower moved to the rear with a 2mm spacer inbetween the tower and the mount. Don't flip the rear arms. Doing the convesion this way gives you more stability. Do put long ball cups on the rear shocks and use the outside hole on the arm and the inside hole on the tower. The U3500 ball cup work best never pop off.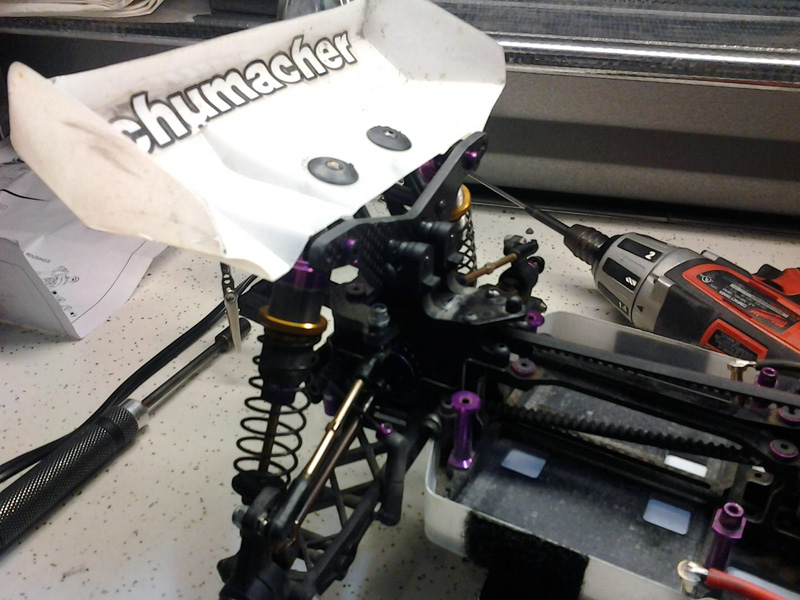 Source:
S. Maizer