- Schumacher Cat SX3 - Jason Tahara - MHOR - 01.11.2011 -
Got to race my SX3 for the second time last weekend, holy smokes does this thing rock. It was like cheating, granted a lot of the "fast" guys weren't racing in the class that night but either way the car felt incredible and the whole time there was a lot of speed still in the bag.

I agree that overall the Bando belts seem to almost be a "should be included item" as for some reason this car does seem to eat up the stock ones a bit quicker than the SX2 did (never had a prob. on my SX2 but the SX3 does seem to get them to start fraying faster. But the Bandos do seem really nice and tough so far and both mine still look brand new after a full practice day and night of racing.

Anyone know what the shumie Shock oils equal in terms of Losi or AE in Wts? I know the Losi is about 2.5-5 thicker than the AE and the shumie stuff feels about the same or even thinner than the AE? Reason I ask is for giggles I went with Shumie oil on my last rebuild and the thinner weight seemed to work some magic on the set-up.

Here is a copy of my newer set-up that feels super dialed on our indoor high bite clay track if anyone is interested.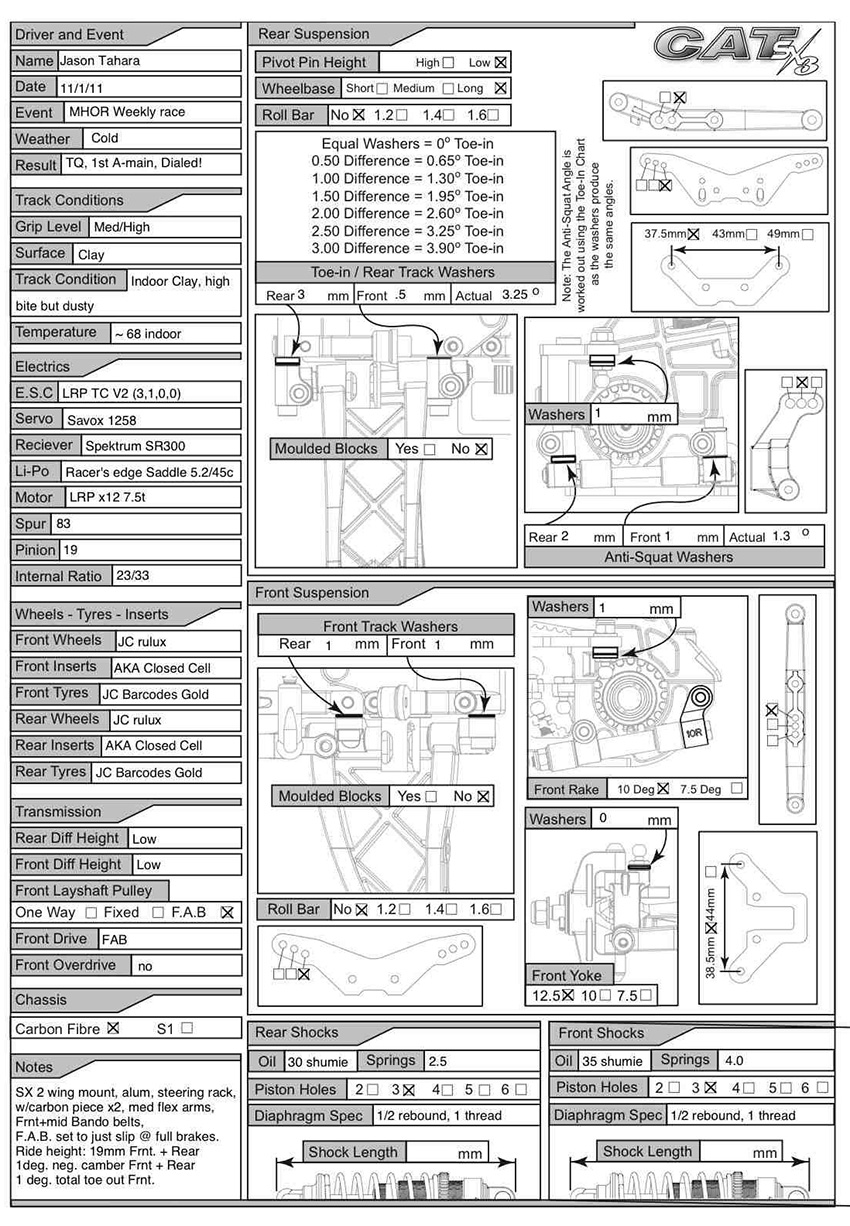 Source: