- Schumacher CAT K1 - John Spencer - European Championship - Valladolid - 18-20.07.2013 -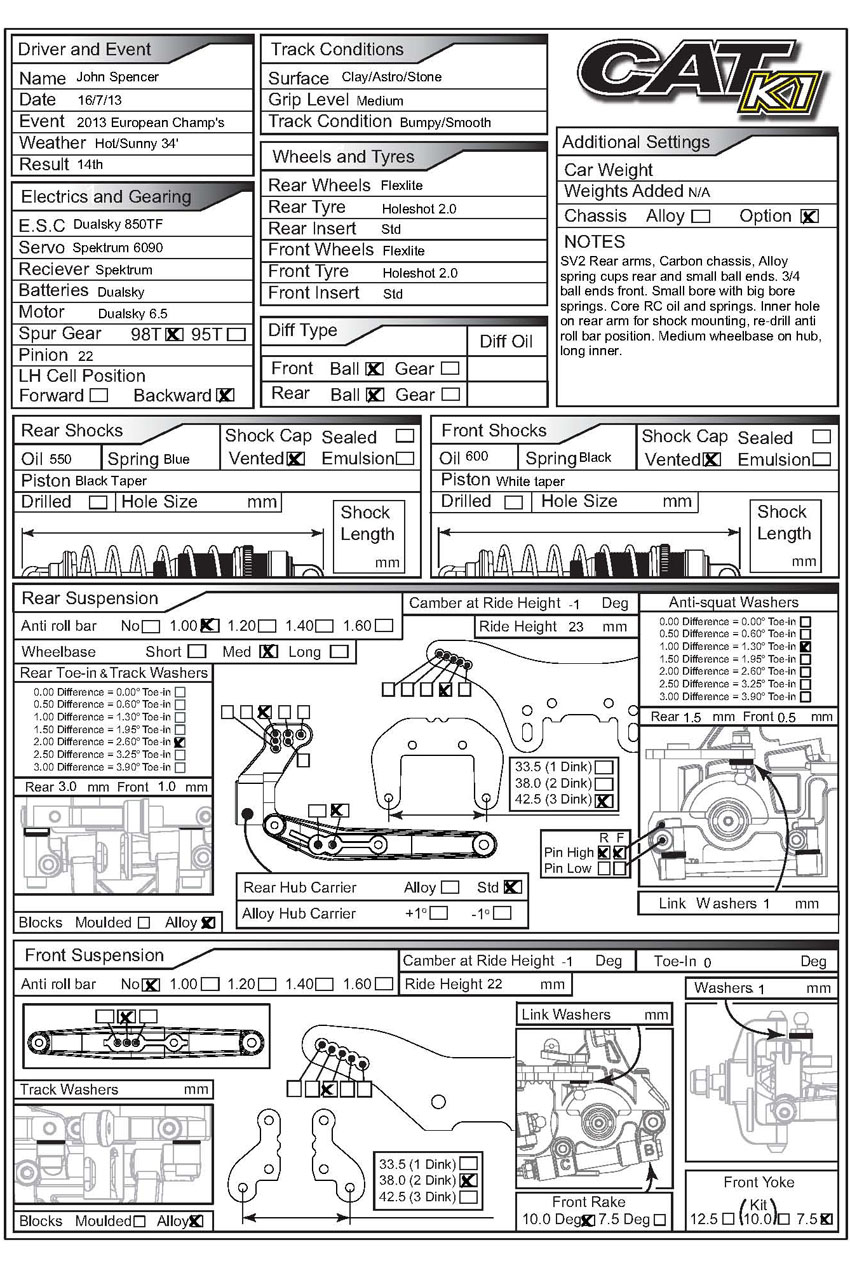 Do SV2 rear arms are direct fit?
SV2 arms are a direct fit, you obviously gain more wheel base adjustment with these. It will also make the car longer.

What is the location of the new swaybar holes mount?
The roll bar hole needs to go in from the current one on the sv2 arms, use the next spline along as your marker.
Source:
J. Spencer