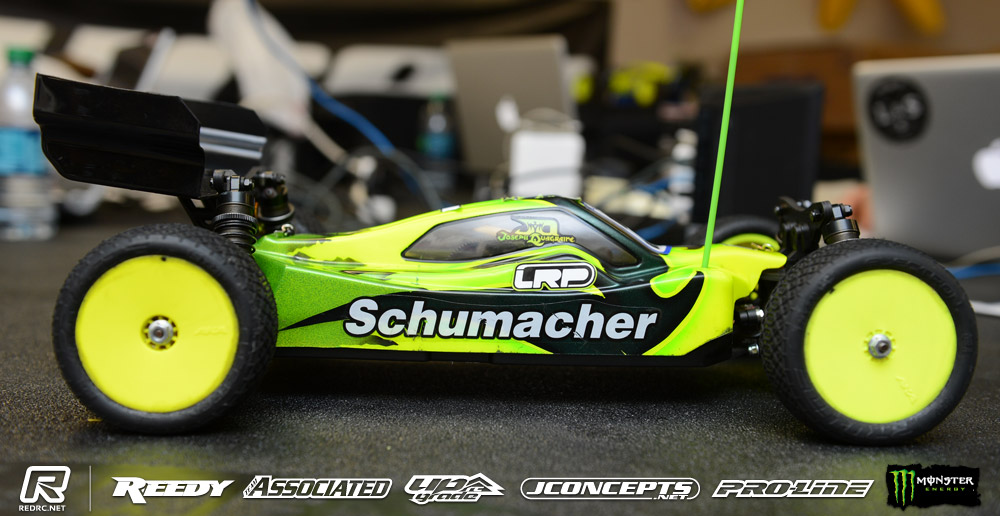 Chassis – Schumacher K1 Aero Motor – LRP X20 8.5T
ESC – LRP Flow
Battery – LRP 5800mAh Saddle pack
Tyres – Pro-Line Electron MC
Radio/Servos – Sanwa/Savox
Body – Kit body

Remarks – New Schumacher signing JQ is using the British company's K1 Aero car here in the Reedy Open class. Only having tested the car on clay for the first time in California prior to the event he has already made some adjustments to the car including adding 5mm underneath the front outer upper link and raising the steering knuckle by 2mm, while also adding a further 2mm to the Ackermann ball mount, which all together make the car better on the clay surface. In terms of setup he added more rear toe to the car to help get some solid results at the start of qualifying but has tuned that out of the car to try and help him go faster. He has also lowered the chassis by 1mm to help make the car easier to drive.