- Schumacher CAT K1 Aero - Carson Wernimont - Cactus Classic - SRS - 11-16.03.2014 -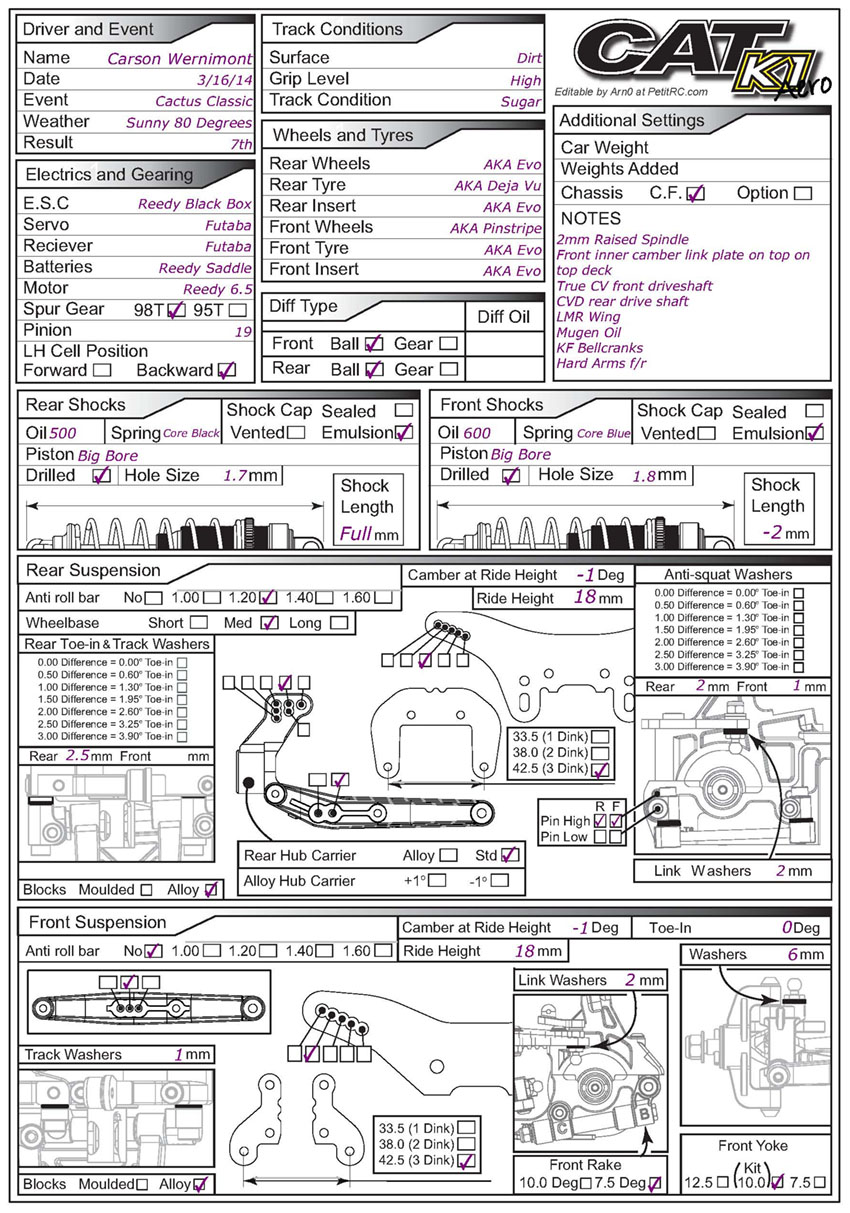 Motor: Reedy Sonic Mach 2 6.5T
Batteries: Reedy 5700 saddle pack
ESC: Reedy Black box (production sample)
Body: Kit body
Tires FR/RR: AKA Pinstripe / Deja Vu
Radio/Servo: Futaba 4PK / Futaba BLS551

Remarks Ė Schumacher team driver Carson Wernimont has been combatting the grippy track surface, and reduce chassis roll, by stiffening the carís suspension. He has also tried running a stiffer anti-roll bar but that hasnít worked so he reverted back to his standard ARB stiffness. As well as playing with different tires patterns and compounds, settling on the all new AKA Pinstripe and Deja Vu combo, to reduce rear end grip he trimmed his LMR rear wing lower. Also being run by the 17 year old is a prototype Schumacher 2wd short course truck. He has been running the car for 3 weeks now, having received the chassis at Motorama, and he is very pleased with it so far. Still very much a prototype, based on the Cougar KF, we are not allowed to take any body-off photos.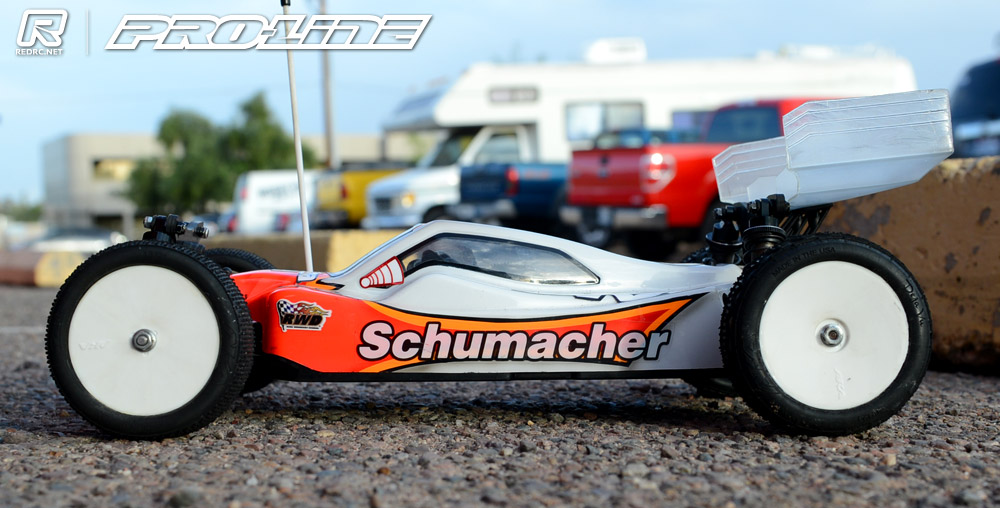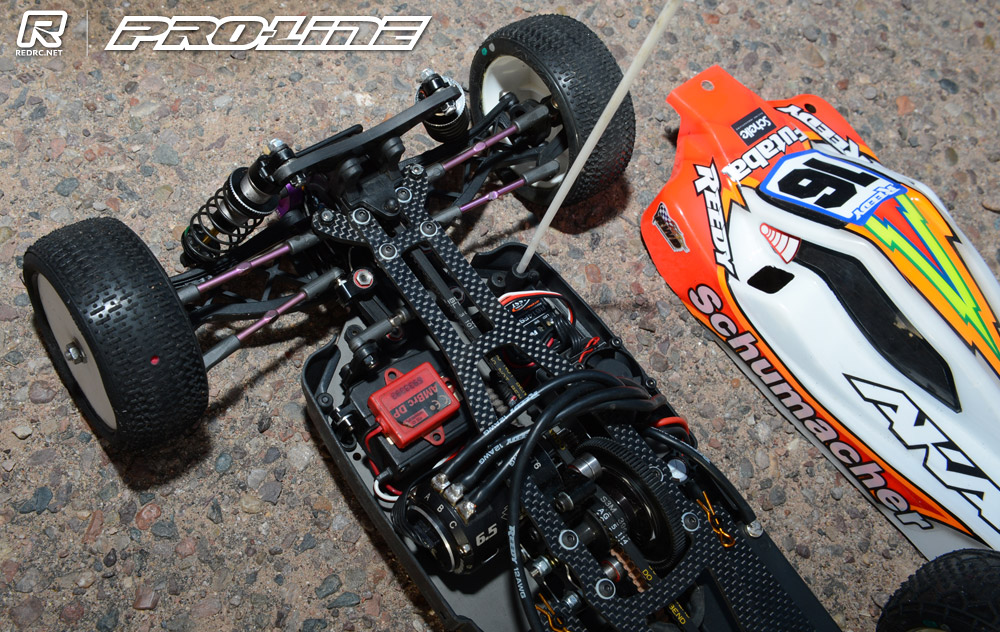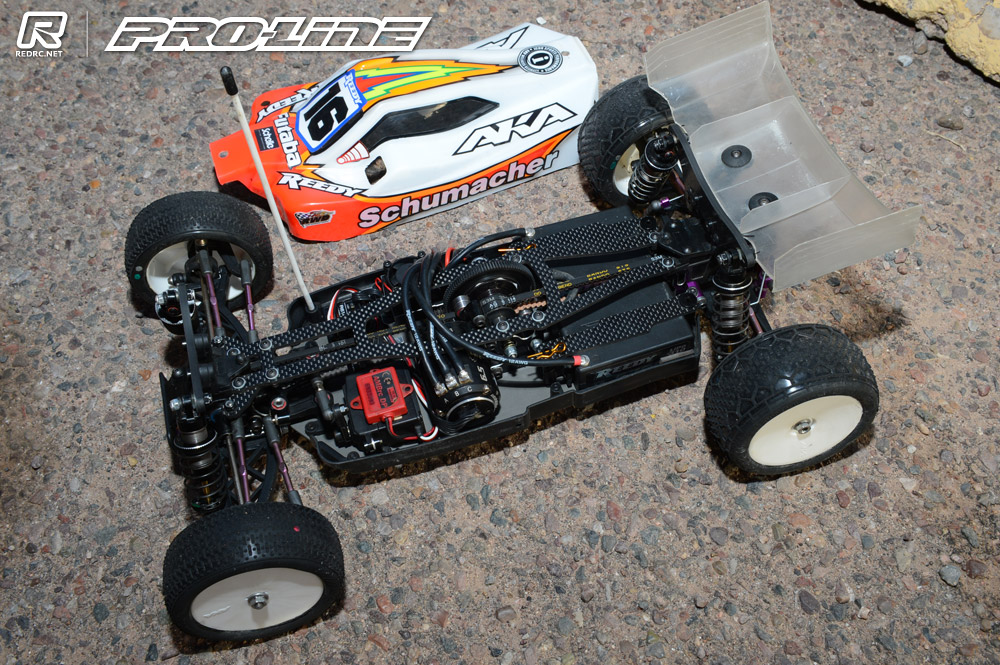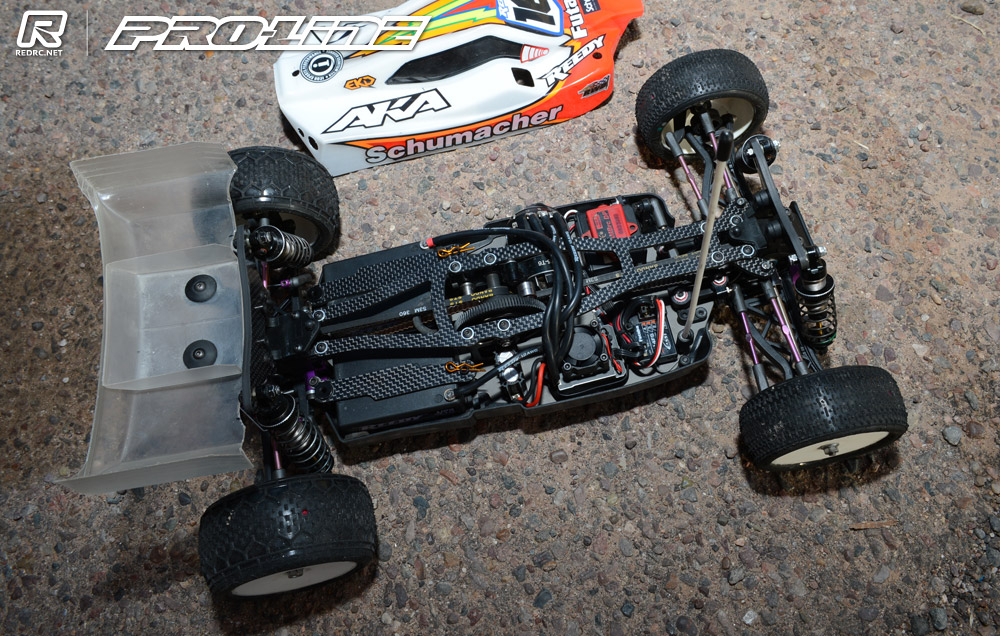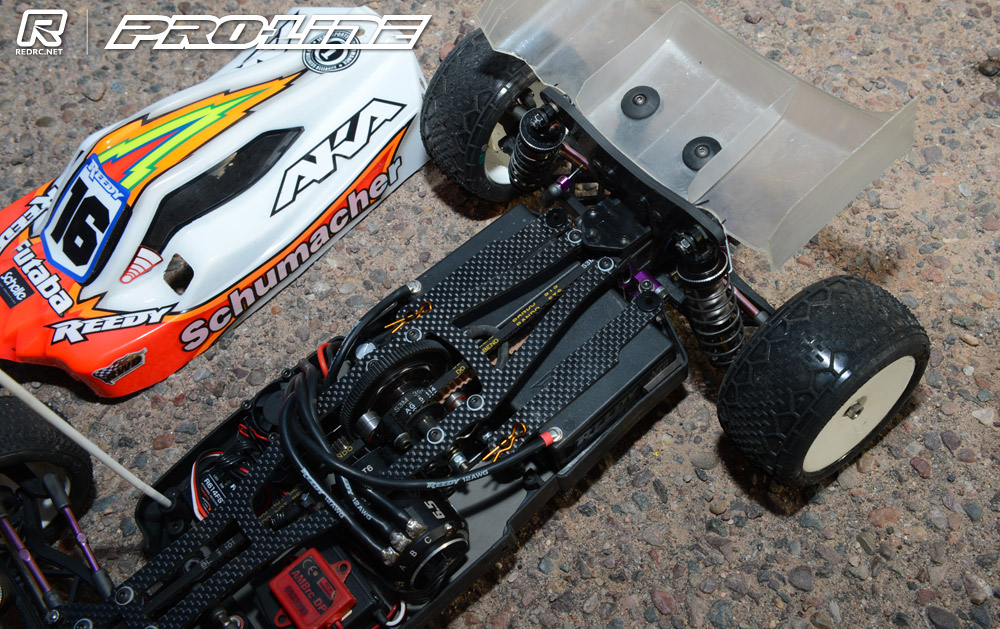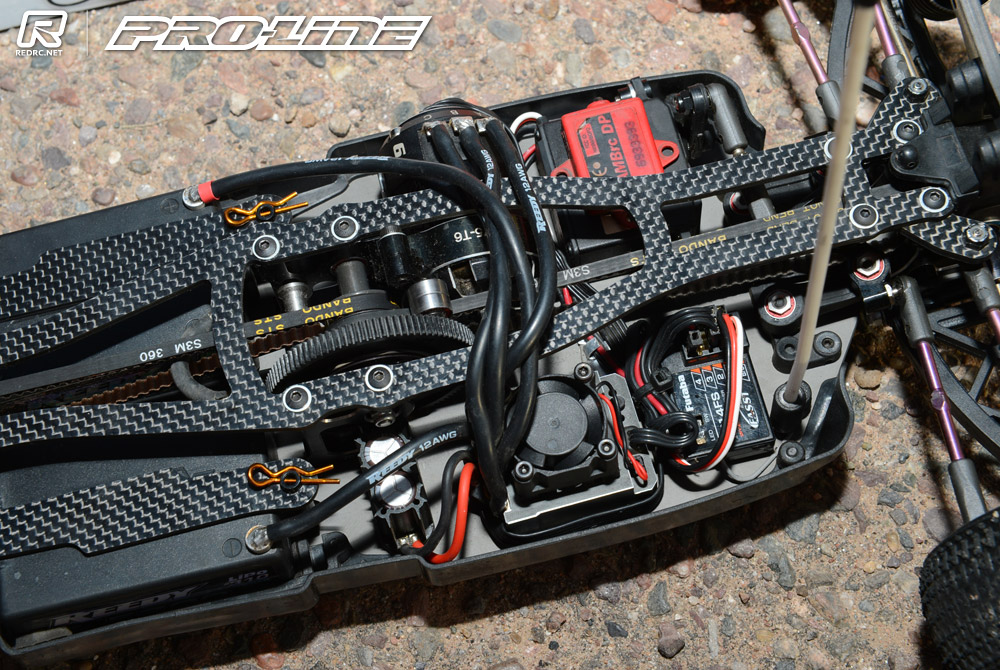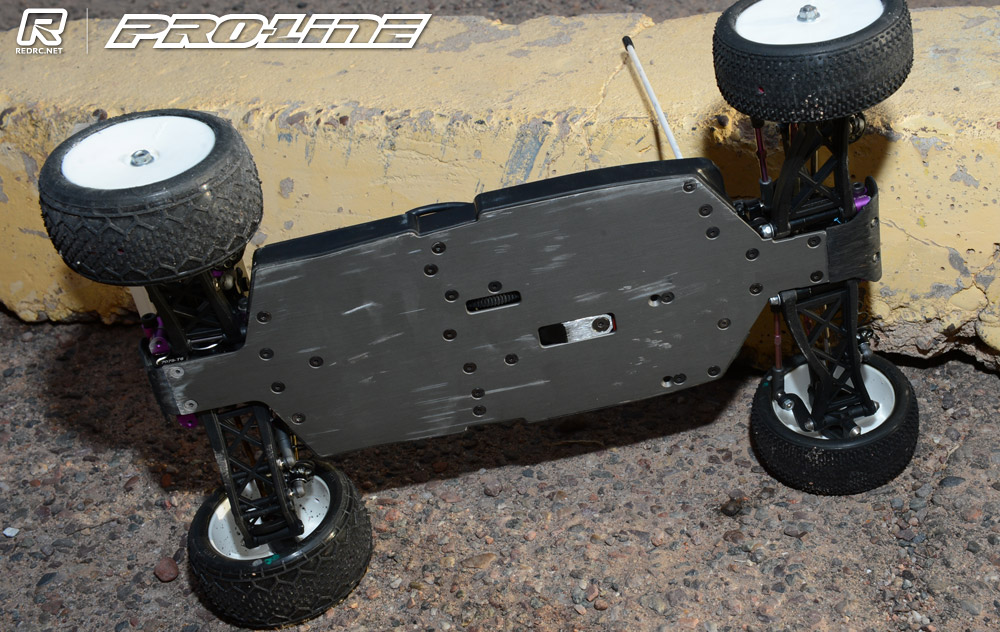 Source: