- Schumacher CAT K1 Aero 1/10th Competition 4WD -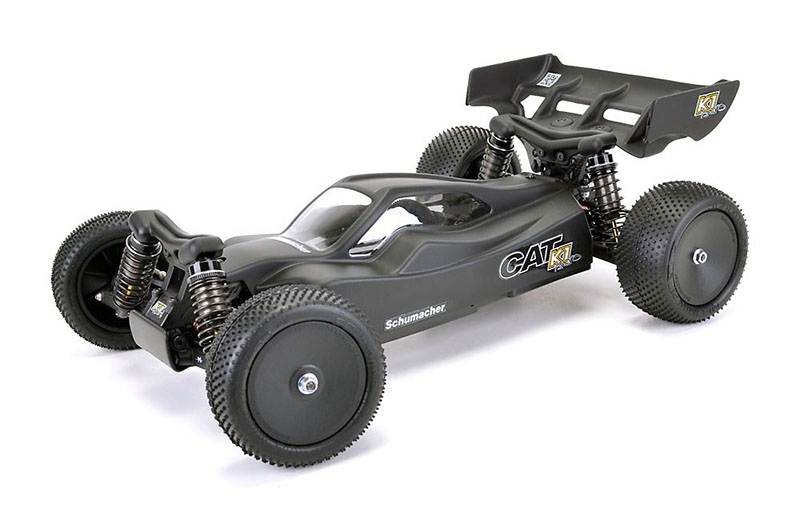 The CAT K1 Aero is the ultra modern, 1/10th scale, 4wd, electric buggy that continues the race winning tradition of Schumacher's legendary CAT "Competition All Terrain" vehicles.

Schumachers design team have taken the ever popular CAT K1 and added a cool, aerodynamic wing and body combination! This together with the all new 'Nut Guards' , aerospace carbon fibre chassis and geared diffs, the CAT K1 Aero raises the bar yet again!

The CAT K1 Aero has a highly efficient twin belt transmission, with optimised motor position and belt length that offers equalised front and rear drive.

Along with a top deck that promotes controlled flex the CAT K1 Aero features an improved steering geometry for millimetre perfect control. The CAT K1 Aero, advancing the breed!

Specifications:

Power Source: ELECTRIC

Model Type: 4WD, OFF ROAD, COMPETITION

Length: 373mm

Wheelbase: 285mm

Width: 250mm



Features:

NEW Carbon Fibre Chassis.
NEW AirFlo body shell and wing for improved aerodynamic performance.
NEW Optimum weight distribution with adjustable saddle pack layout.
NEW Aero "Nut Guards", protects the shock mounts and track surface.
NEW Large high down force 'Aero' rear wing.
NEW Front and rear gear differentials as standard.
NEW V2 Big Bore shocks, with improved bodies. Titanium nitride shafts, threaded collars and twin o-ring sealing.
NEW 12mm Hex Wheels.
Strong & rigid 4mm, revised geometry, aero space carbon fibre shock mounts.
Steering rack designed for improved dynamic ackermann throughout the steering range.
Stronger, long, dual screw, top deck for superior flex characteristics.
Optimised 2 belt transmission with efficient low tension Bando belts running on large CNC precision machined pulleys.
Belt adjustment for consistent driveshaft geometry at all belt tensions.
Smooth twin pad vented slipper with easy access adjustment.
Rubber sealed, super precision ball bearings throughout.
Horizontally split transmission housings for easy diff access and maintenance.
Strong steel universal driveshafts.
Moulded side pods for superb dirt protection.
Larger, more durable layshaft bearings.
Unique motor clamp mount to fine tune weight distribution.
Aerospace grade carbon chassis with optimised flex for balanced handling.
Mid motor layout with adjustable motor position.
Rigid servo mount directly to the chassis for precise steering.
Chassis mounted, angled steering bell cranks for low centre of gravity.
Class leading suspension geometry with durable components and optional alloy parts, offering adjustments to setup your CAT K1 Aero.
Adjustable front roll centres, rake angle and track width (using optional Speed Secret parts).
Medium flex suspension arms as standard.
Precision machined, 3 hole, rounded pistons.
Black anodised components for the aggressive stealth look.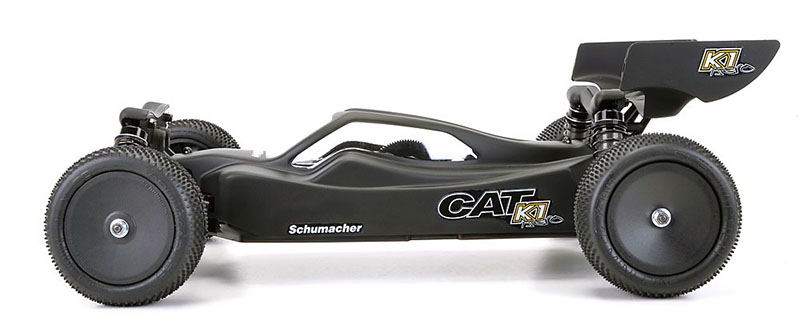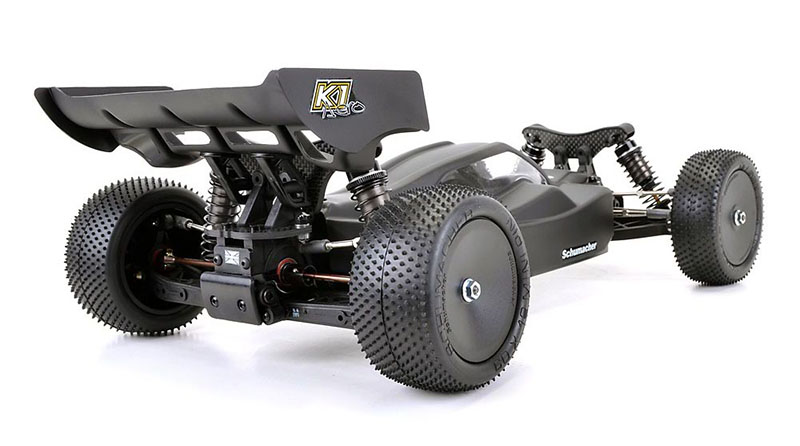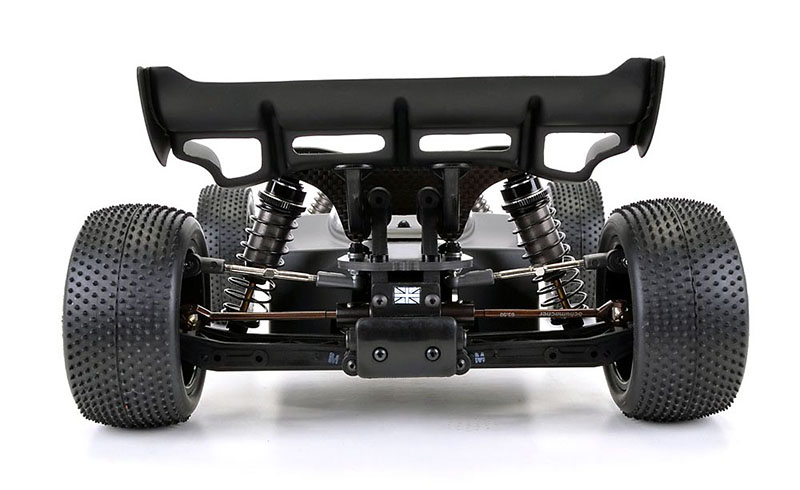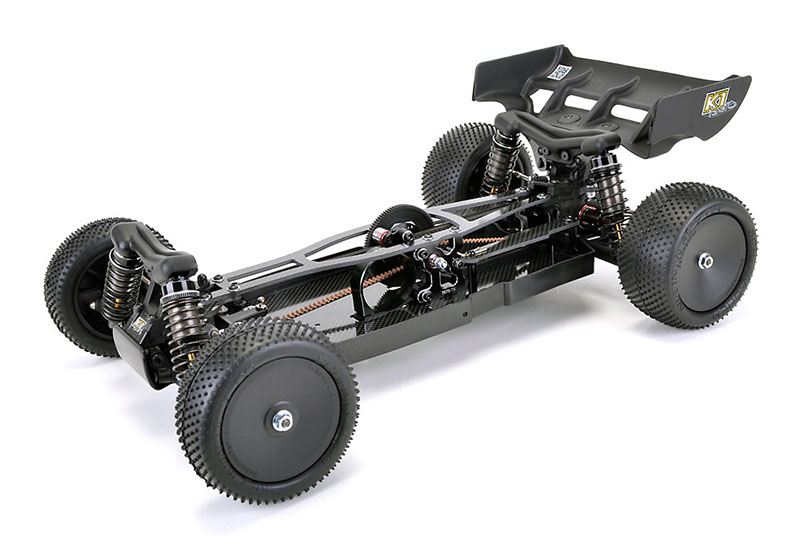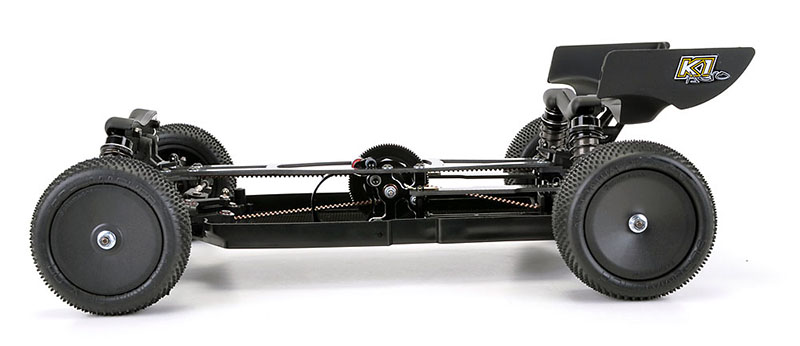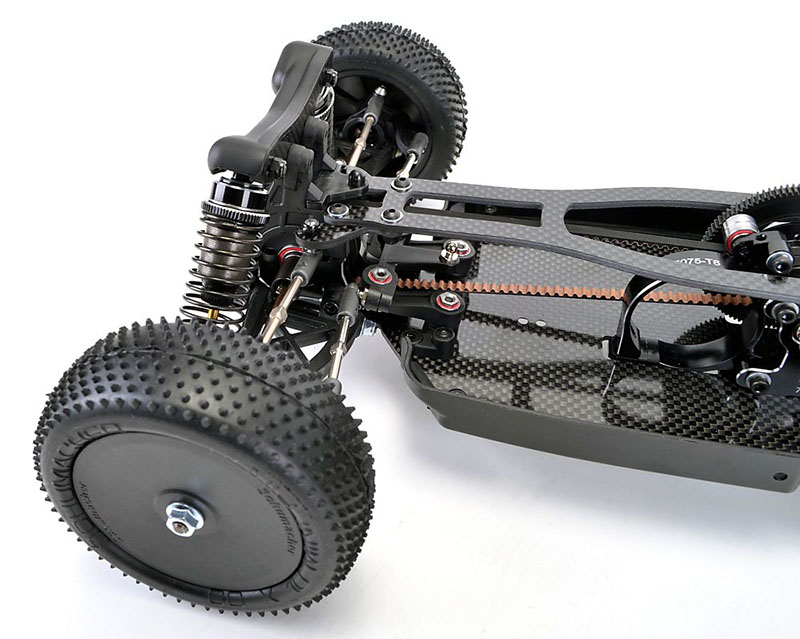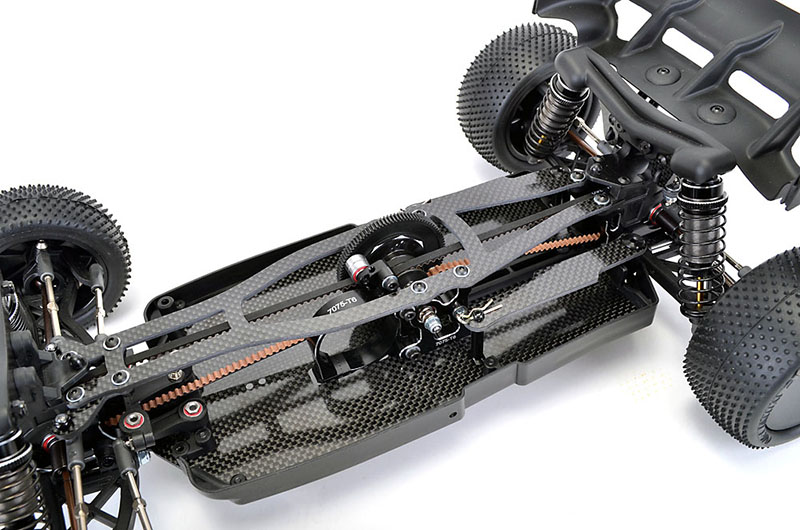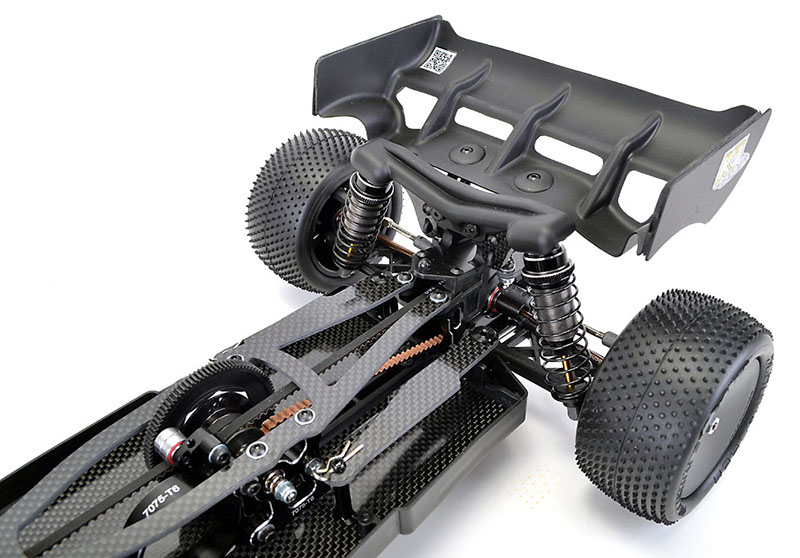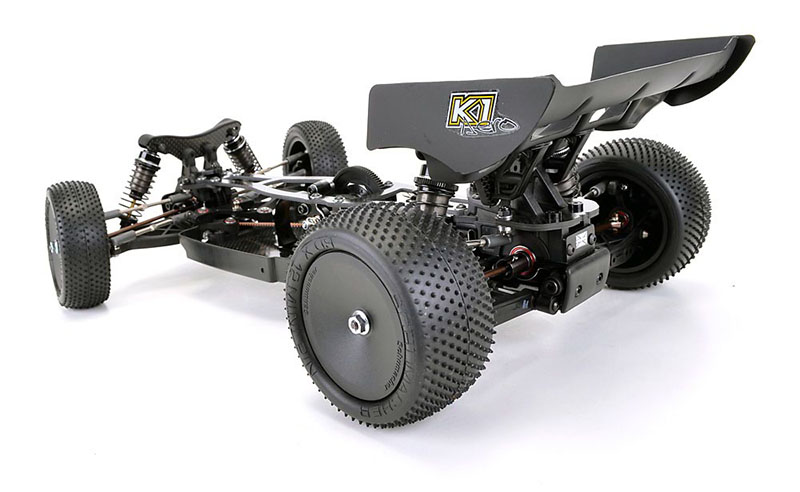 Source: