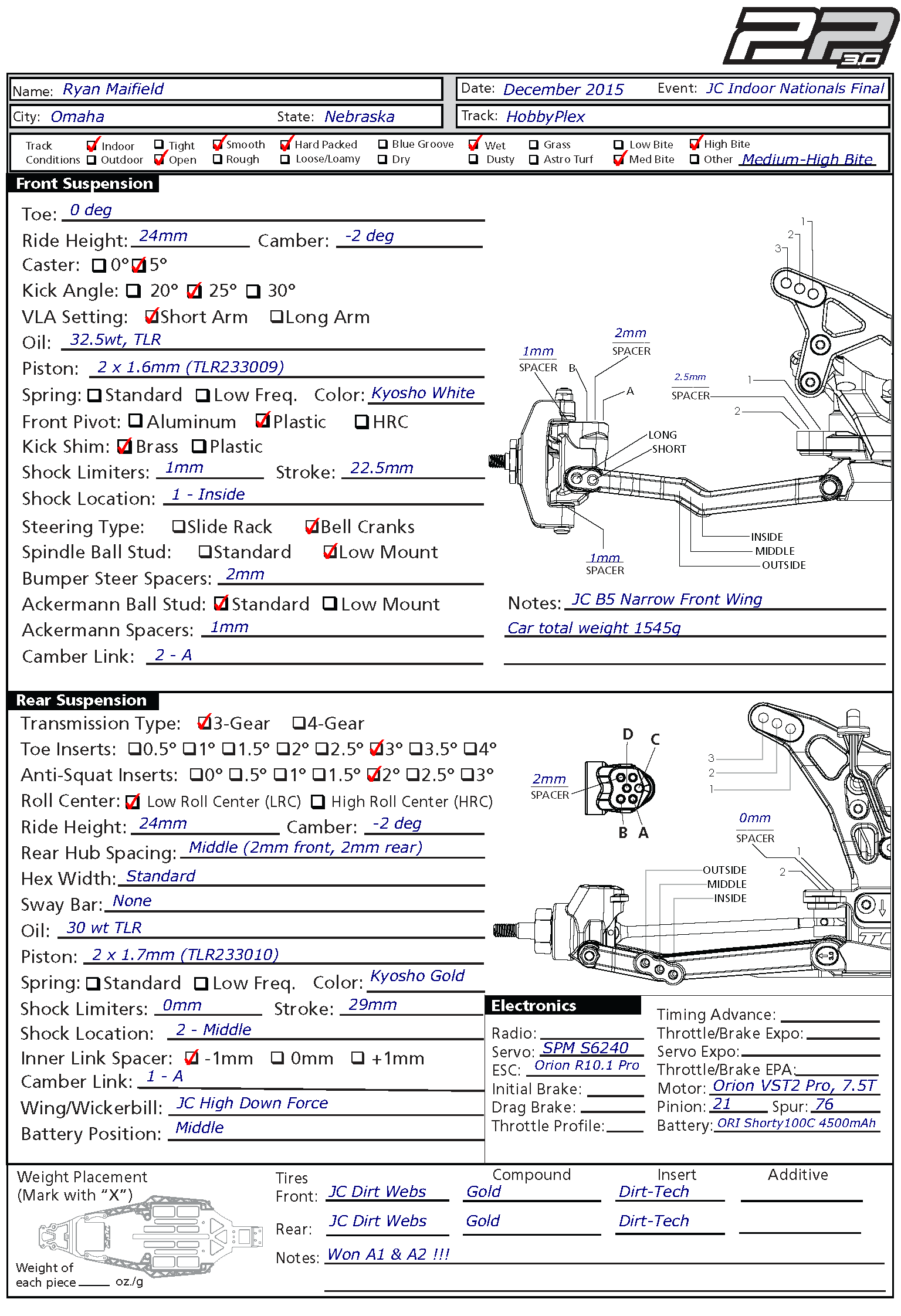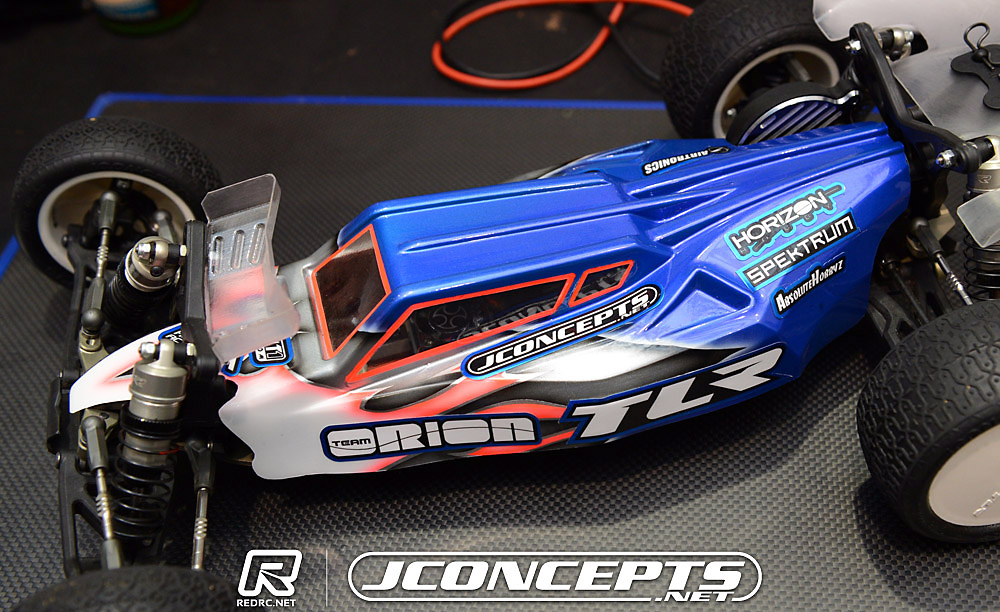 Chassis: TLR 22 3.0
Motor: Orion 7.5T
ESC: Orion Vortex R10.1
Batteries: Orion XS4000
Radio/Servo: Airtronics/Spektrum
Body – JConcepts S2

Remarks – Current JConcepts Indoor National Series Champion Ryan Maifield is making his race debut with the production version of the TLR 22 3.0 that he helped to develop. The new car which was announced last month has a new 3 gear transmission, as well as the possibility to use the more standard 4 gear configuration, and a new chassis plate to accommodate the sideways mounted battery which all allows a much different weight bias to the previous car. Other new features include updated front A-arms that allow the shock position to be changed without the need for the shock to be adjusted and also sport the new optional outer arm pin position which along with the new front caster blocks allow for variable length arm adjustment. Comparing this to its predecessor he says it now corners better, is faster as well as being easier to drive. Other new items on the car are the final production version of the new S2 body shell from JConcepts which made its debut at the Worlds in Japan and a new Stabilizer rear wing, but more information on those items later.