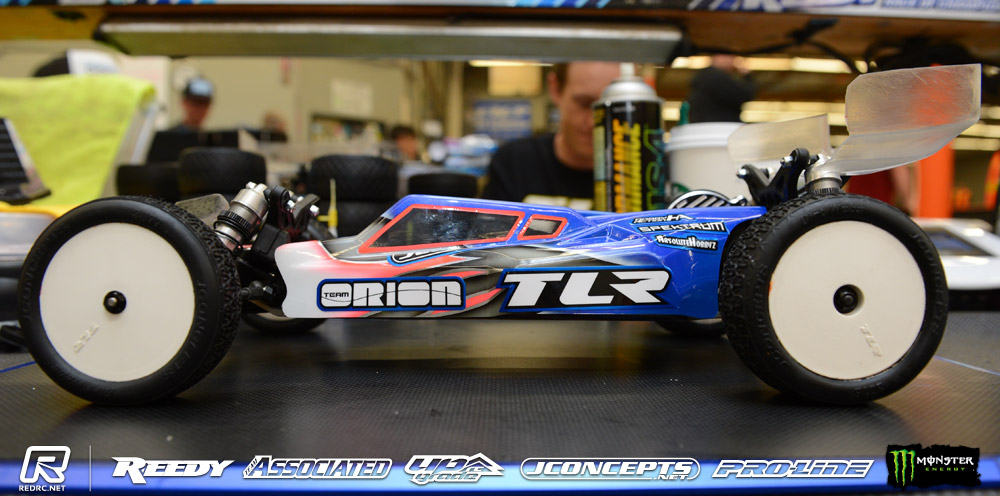 Chassis – TLR 22 3.0
Motor – Orion 7.5T
ESC – Orion Vortex R10.1
Battery – Orion 4500mAh
Radio/Servos – Airtronics/Spektrum
Bodyshell – JConcepts S2 lightweight
Remarks – Current Reedy Race of Champions Champion Ryan Maifield is running his TLR22 3.0 with a number of interesting options. Up front he has mounted the wing to the front bulkhead which means it is now positioned directly over the front axle line, the result being better high speed feeling. On the chassis, mounted to the side guards are turnbuckles that stiffen the chassis from front to back to make the car more consistent and predictable. In terms of set-up, Ryan is waiting for the tires and track to come to him and isn't planning to make any changes to his setup.