- Team Losi Racing 22 - Dustin Evans - West Coast RC Raceway - Reedy Race - 27-30.01.2011 -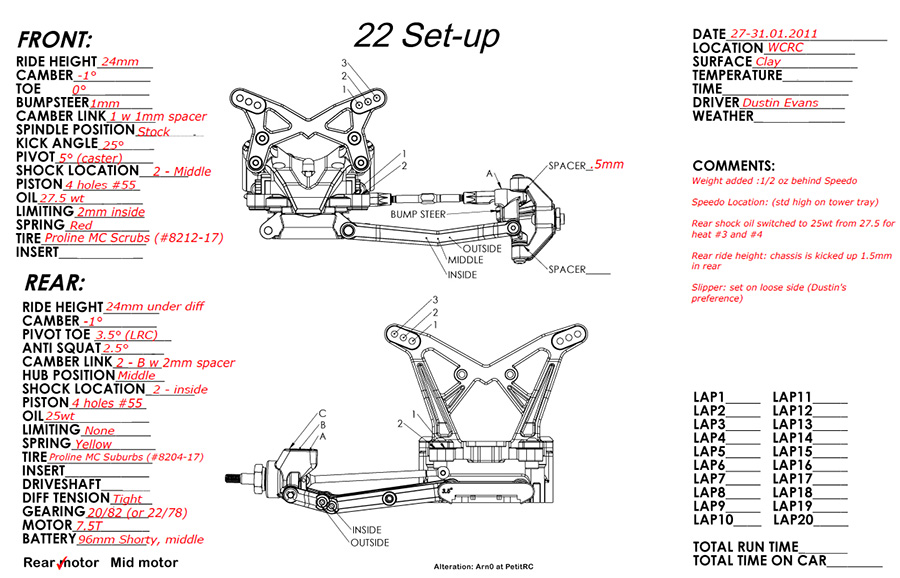 Can you share with us what comes stock on the car, or is all the above stock? From what I've heard from Evans, it seems this setup works pretty well everywhere.

The only thing different than stock is:
1) Red Front Springs (kit comes with orange which is one step stiffer)
2) 3.5 degree LRC (kit comes with 4.0 degree LRC for medium-loose grip)
3) 5 degree caster blocks (we feel that 20 degree kick and 10 degree caster was the best all around balance)

All else comes in the kit.

The Evans setup is a very balanced setup that works on a huge variety of surfaces. I have been running this setup for quite some time and never really feel the need to change it. Our goal with the kit setup was to back off about 10% from our Team setup. It is impossible to include all tuning options in the box, but we really put alot of thought into what pistons, kick shims, anti squat options etc. to include.

The Kit setup takes a little entrance steering and places it further in the corner and results in more on power steering. That is the main difference between the 20 degree w 10 degree caster versus the 25 degree kick with 5 degree caster. The 4.0 degree toe pivot will give the average guy a bit more grip and lock the car in.

The Red Springs simply make the front end react faster.

Stock Spur gear is a 76T with internal ratio of 2.42:1. We chose this to satisfy super stock needs along with being able to run the motor further forward for less swing weight.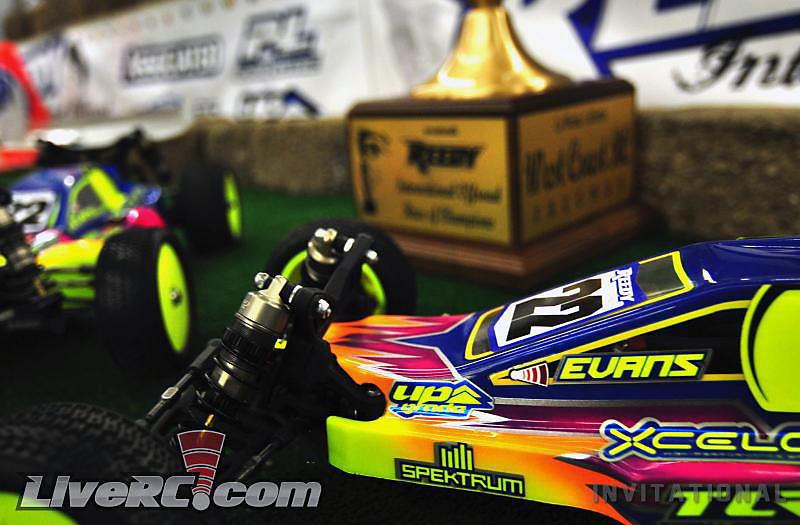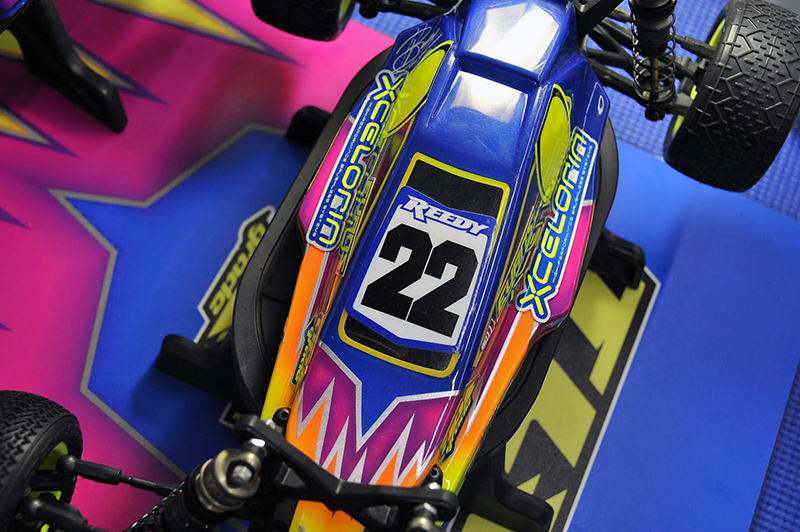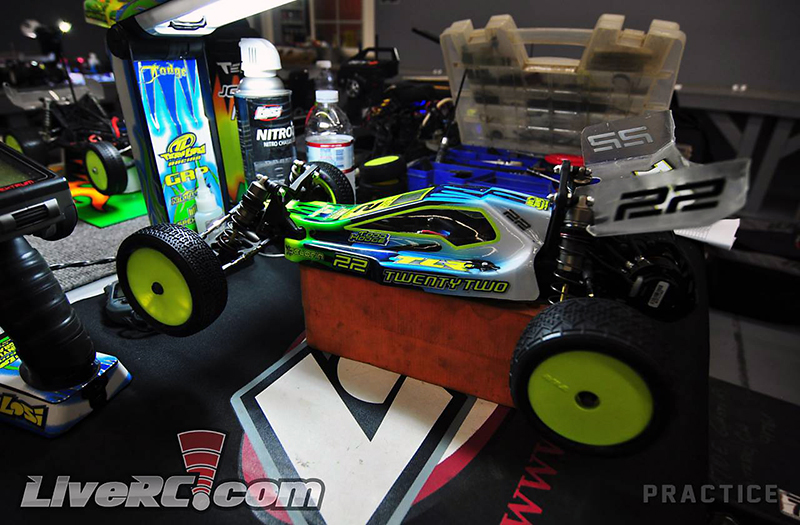 Source:
Pictures from Liverc & Team Losi