- Kyosho Lazer ZX5FS2SP - Kevin Lee - BRCA Nationals - Oswestry - 18.08.2013 -

Sunday was forecast to be a much drier day and, although it started off a little wet from the day before, the track was soon drying quickly throughout the morning. After the practice sessions on Ballistic Buggy tyres, I felt it was the right time to change to Schumacher Yellow Mini Spike for the first round of Qualifying. My Tekin Powered Lazer ZX5 FS2 felt great from the time it hit the track, and as with the day before, I did not have to change anything in my setup from the previous National at Stotfold.

In the first 2 rounds I made 5th in each, which gave me a solid place in the A final. It was now time to push to try and improve the grid position overall, but unfortunately a couple of mistakes in round 3 meant I was unable improve. In the last run I managed 3rd which gave me 5th on the grid and a fairly good place to get some points for the finals national round.

I had a great first couple of finals finishing 3rd and then 4th. However, an early mistake in the last leg cost me my involvement at the front again. My 3rd leg finishing position meant my first two finals would be the counting scores and a 4th overall would be the result.

After a slow start my nationals season came to end with some pleasing results. Itís been great being part of the Kyosho Team for the second year running and having such supportive sponsors. Iím looking forward to a successful winter and an even better season next year!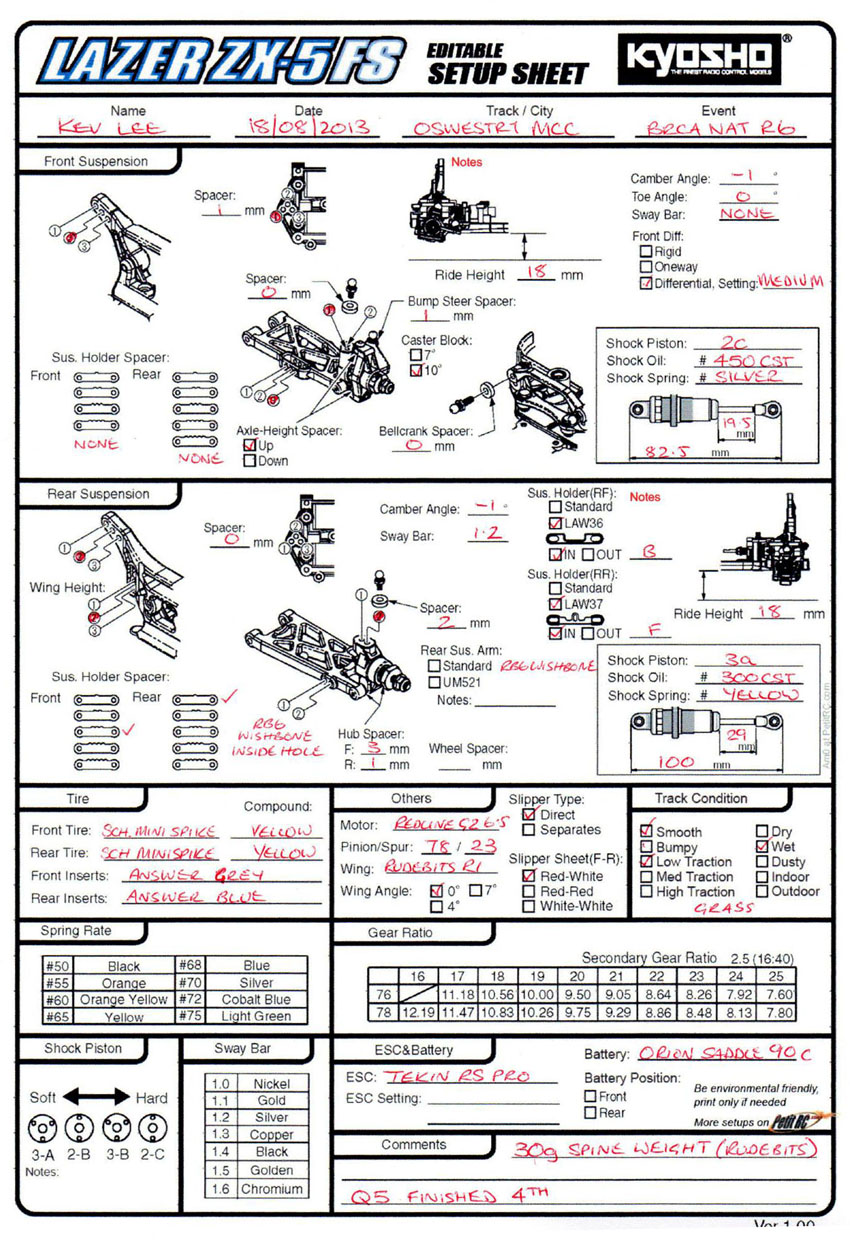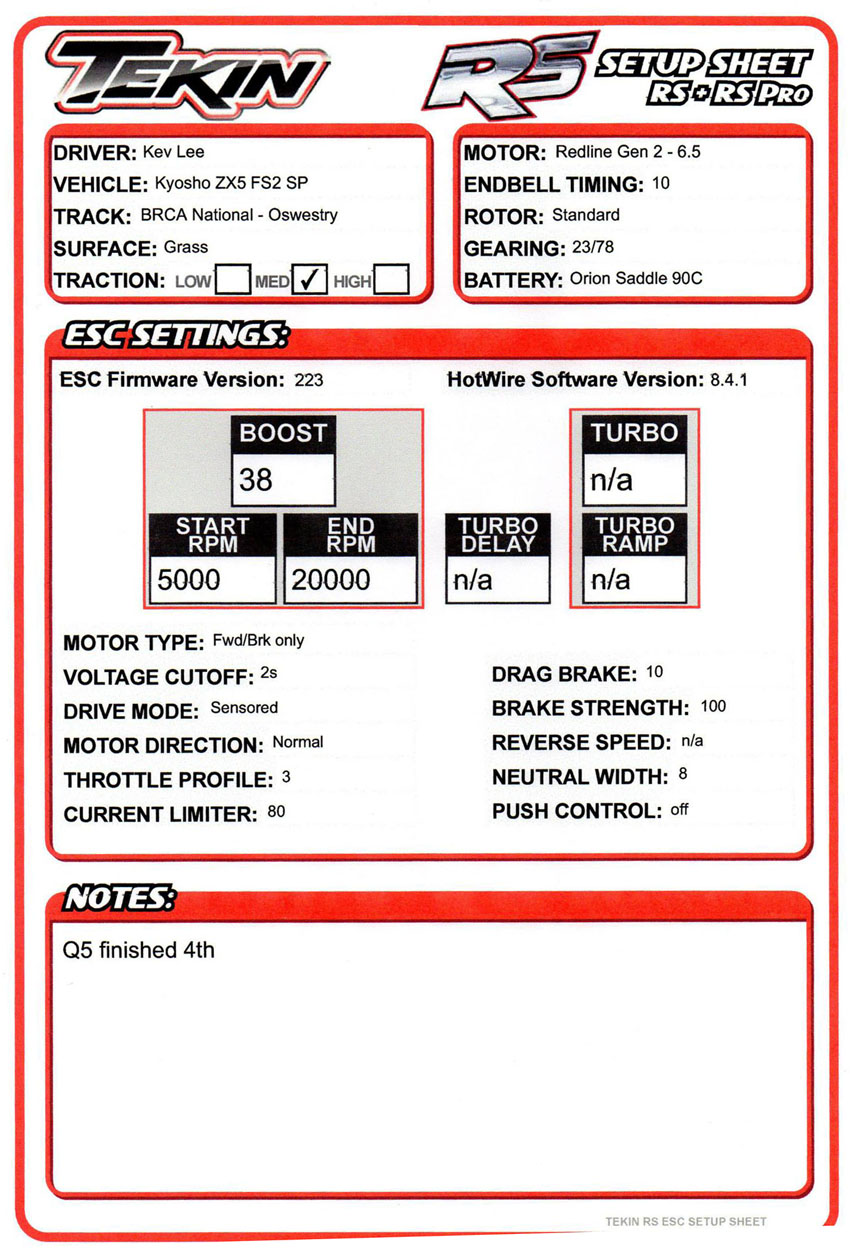 Source:
K. Lee