- Team Durango DEX410 - Jorn Neumann - World Championship - Vaasa - 17-24.07.2011 -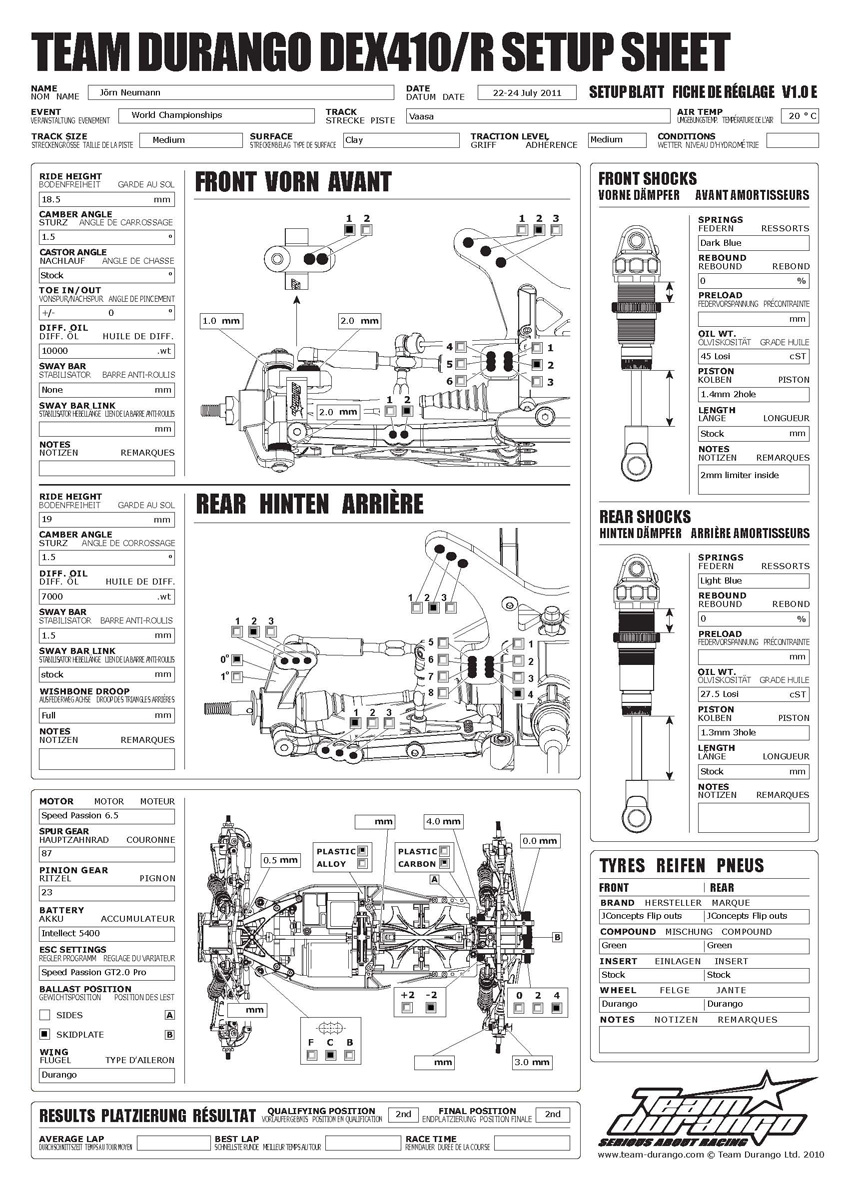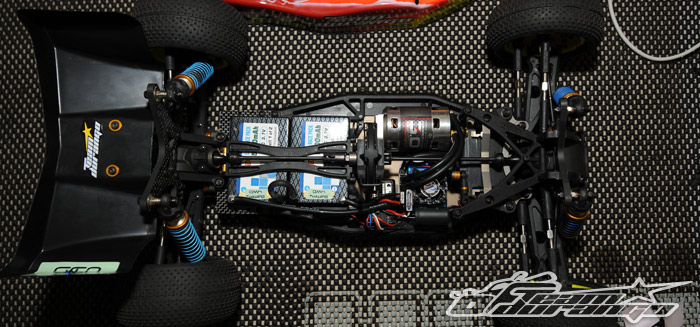 Jorn Neumann took round three with a new fastest time. We spoke to Jorn about his run and he said he made no errors that needed marshalling - making the quad every single time without problems in round 3. The only error was coming onto the corner tabletop before the start look where like so many other drivers the back end just touched the face of the tabletop and sent his car into a nose-wheelie which he managed to recover.

Jorn isn't using some of the latest DEX410 parts because he hasn't tested them enough he said - this being the most important race around he doesn't want to take chances on things he's not personally tried and knows everything about. So the setup he and Hupo are running here at the Worlds has been established and whilst the guys like the new Big Bore dampers they've simply not had enough track time on dirt with them to want to be testing setups here at the World Championships.