- Team Durango DEX410/DEX410R - 2mm Anti-Roll Bar Set Screw Modification -
The 2mm anti-roll bar is the hardest anti-roll bar option part for the DEX410/R and DESC410R line of vehicles and whilst it was for the most part too hard for the DEX410 buggies it's an ideal roll bar on the new DESC410R short course truck.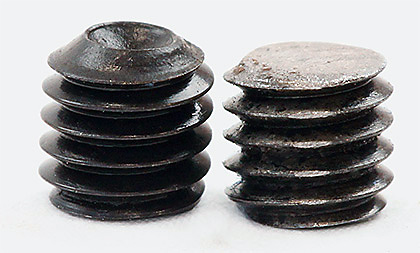 The 2mm bar fills the hole in the alloy anti-roll bar pivot ball (TD330015) and like the smaller bars it's held in place by a single set screw.

The design of the M3 set screw has a small 'cone' shape at the leading edge and on the smaller anti-roll bars this isn't a problem since the set screw sits deep inside – using the 2mm anti-roll bar however means that this 'cone' sits out into the threads so there's a little less thread for the screw to hold onto whilst tightening. It's quite easy to overtighten and strip the threads in the anti-roll bar balls when using the 2mm roll bar and standard set screws.

To get the set screw to have the maximum hold, you can remove the cone by grinding the leading face of the screw so it's flat – this will allow the set screw to sit further into the alloy ball with more threads engaging.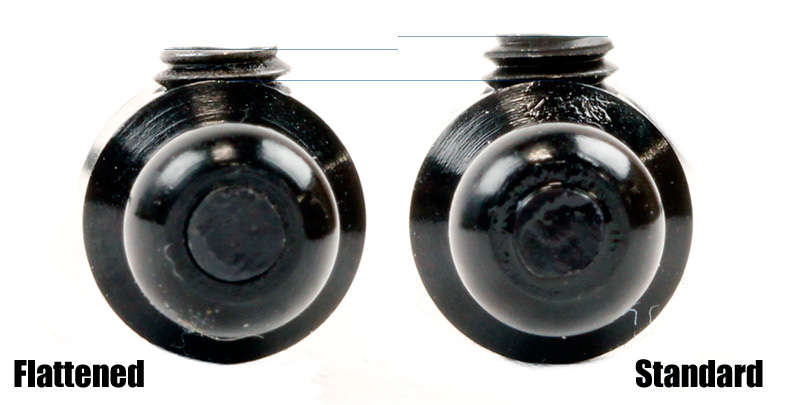 Above & Below – the 'flattened' face set screw allows the threads to contact lower down giving a better hold.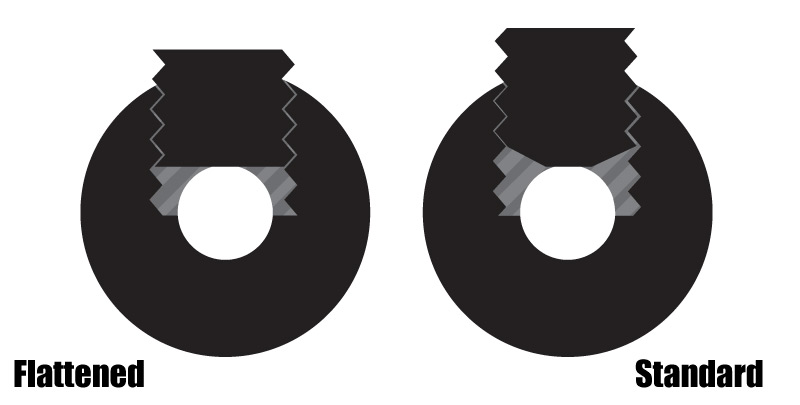 You can use a dremel-style tool with a grinding head to quickly flatten the set screw whilst it's perched atop an allen key / hex driver.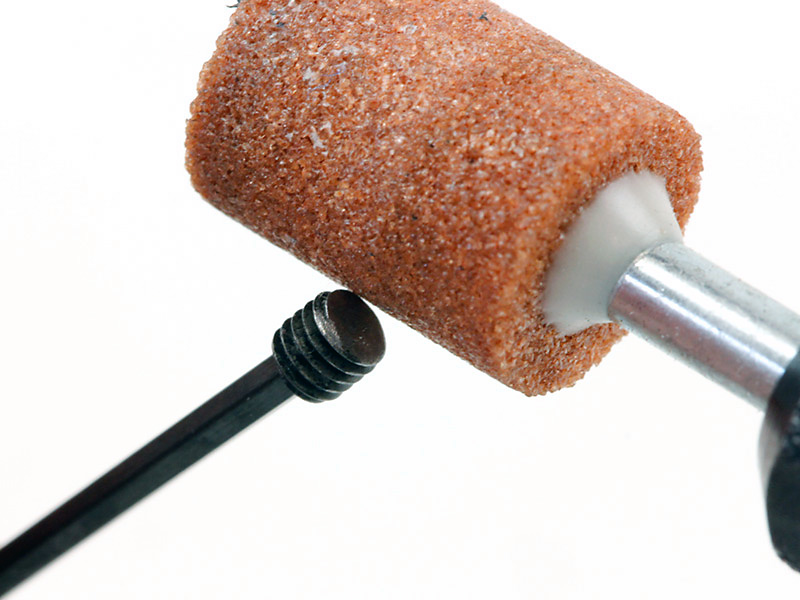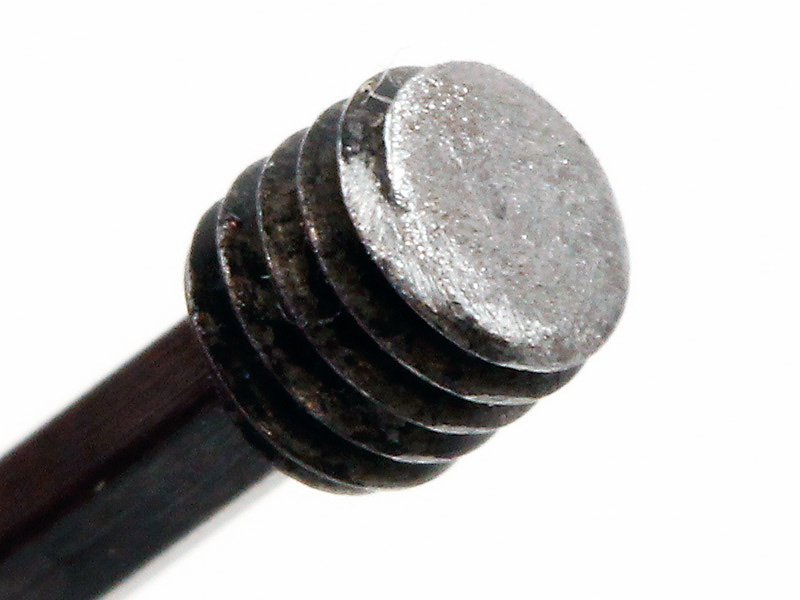 You still need to use care when tightening the modified set screw and use threadlock to prevent it coming loose – but using this mod should help prevent premature failure when assembling / maintenance.

Source: