- Team Durango DEX210 - John Copeland - Practice - OCRC Raceway - 12.05.2012 -
Setup sheet for OC/RC Should also work well at West Coast RC.

Thought I would post up what is so far the most balanced setup I have found with my buggy. Not many changes were made, just shock oils, and springs, everything else is pretty much Neumanns setup from the Reedy Race. Best the car has ever been. Any questions on the text PM me or ask in open forum. I drove this back to back with a Losi 22 that is run by a team driver and we both agreed this setup with my car was better. Tires were not even broken in yet. I pulled the 19.5 (Pros who have had their cars years longer then I have had mine are pulling 19 flat) second lap time with this setup. Car is stupid fast, and handles like a dream now. And basically completely out of the box stock. Clarification. I used the drive setting no. 1 on the orion speed control that had 25% boost at .05ms before it kicked in. The setup sheet is wrong.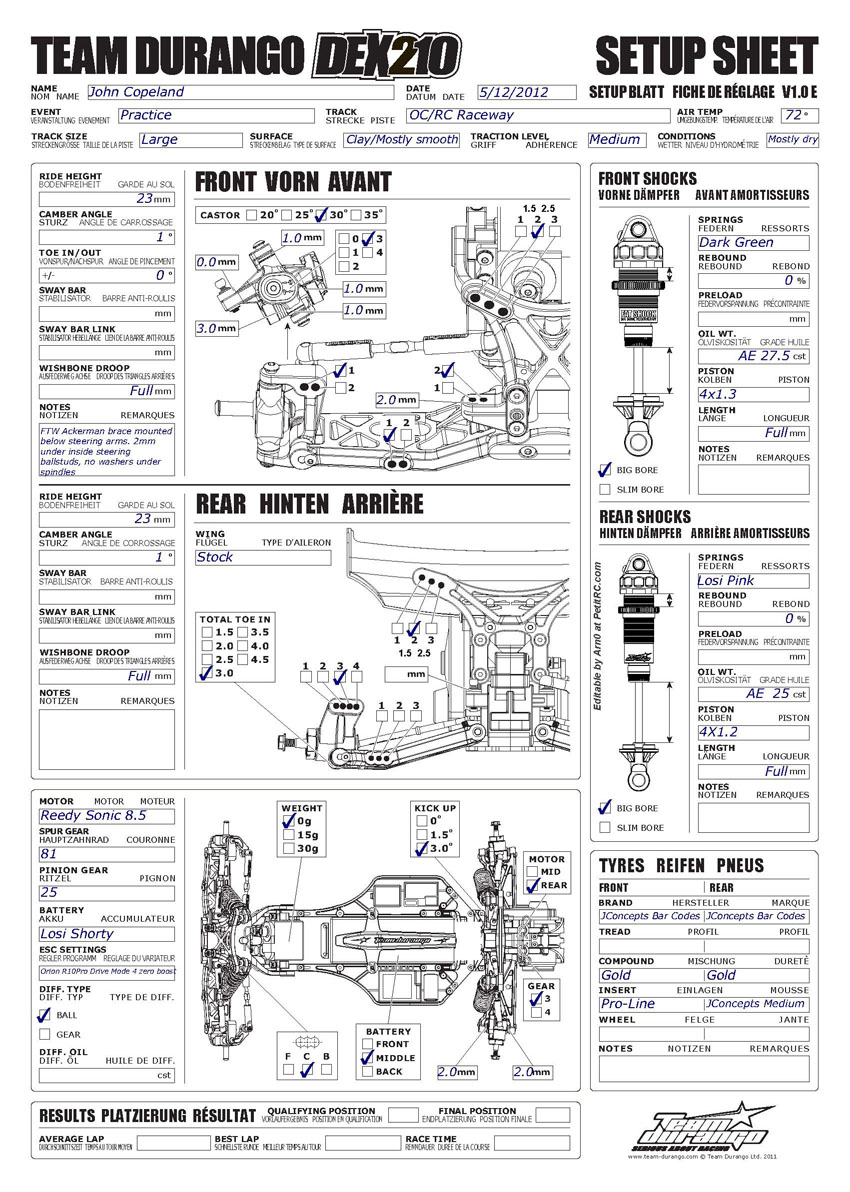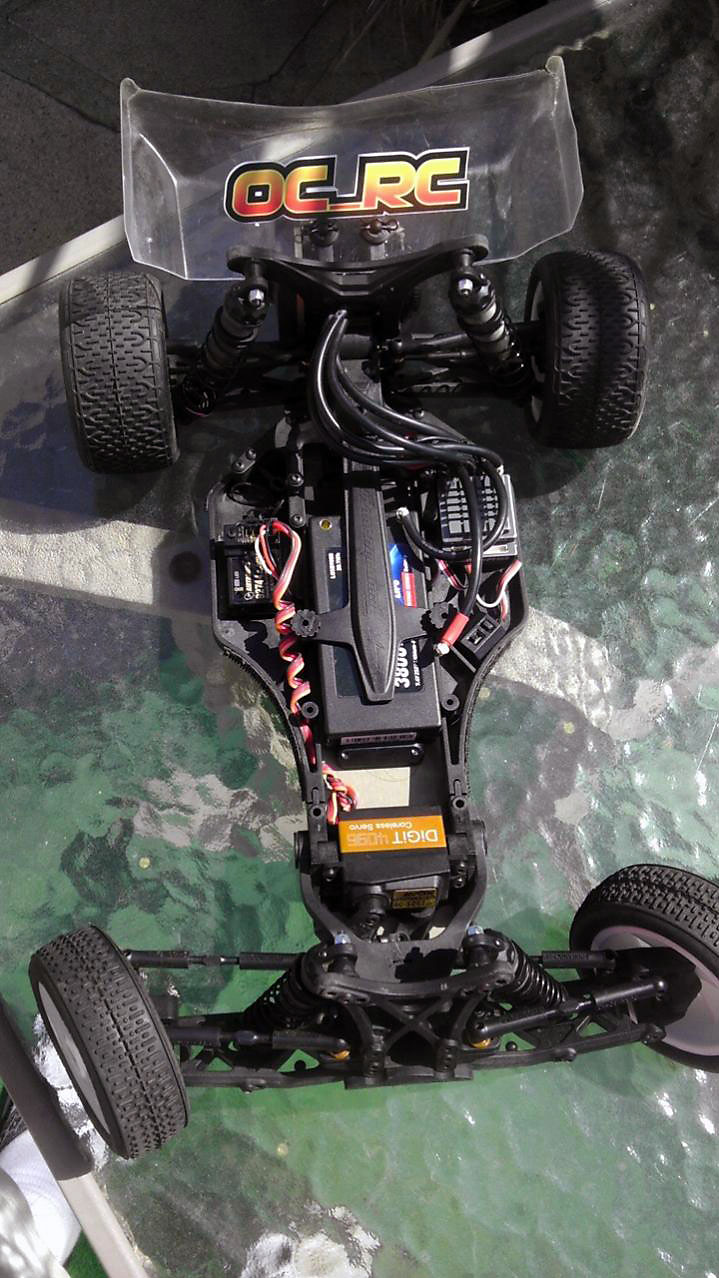 Source:
J. Copeland